DIY Hand-Painted Pastel Ornaments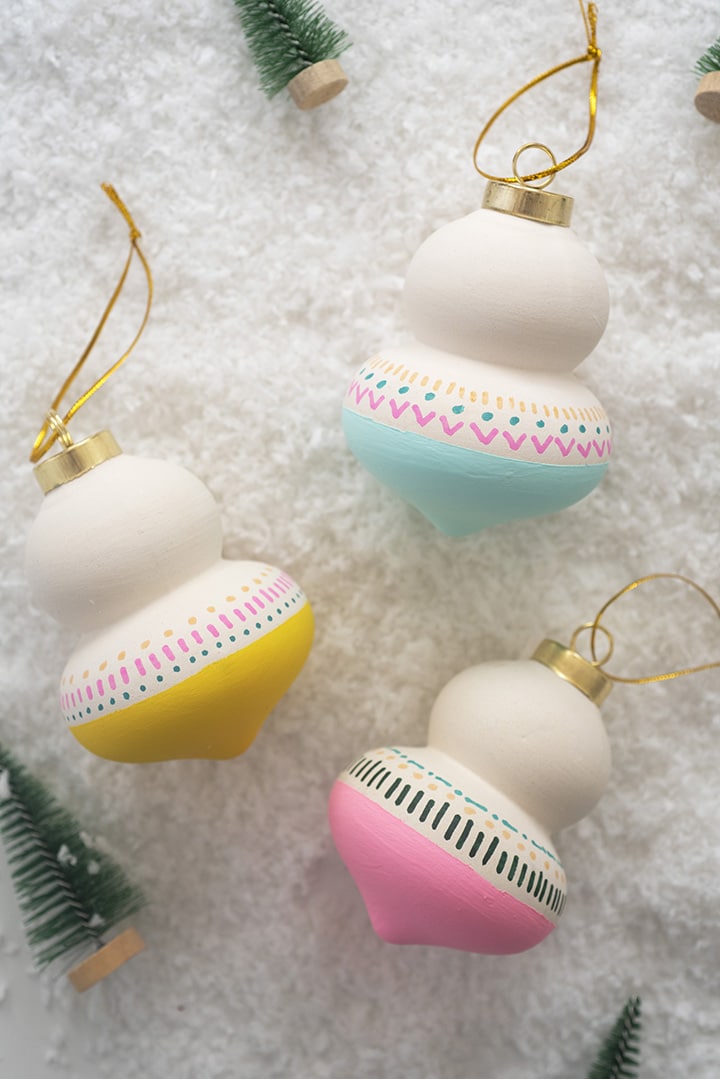 As promised, here's our second DIY ornament that we created for our friends over at Fun365. We're loving these bright DIY Hand-Painted Pastel Ornaments.
First of all, we love the shapes of these white ceramic ornaments. The shapes feel vintage and modern at the same time. We decided to add some pops of pastel colors with simple designs painted on with acrylic paint pens. Head over to Fun365Fun365 for the full tutorial!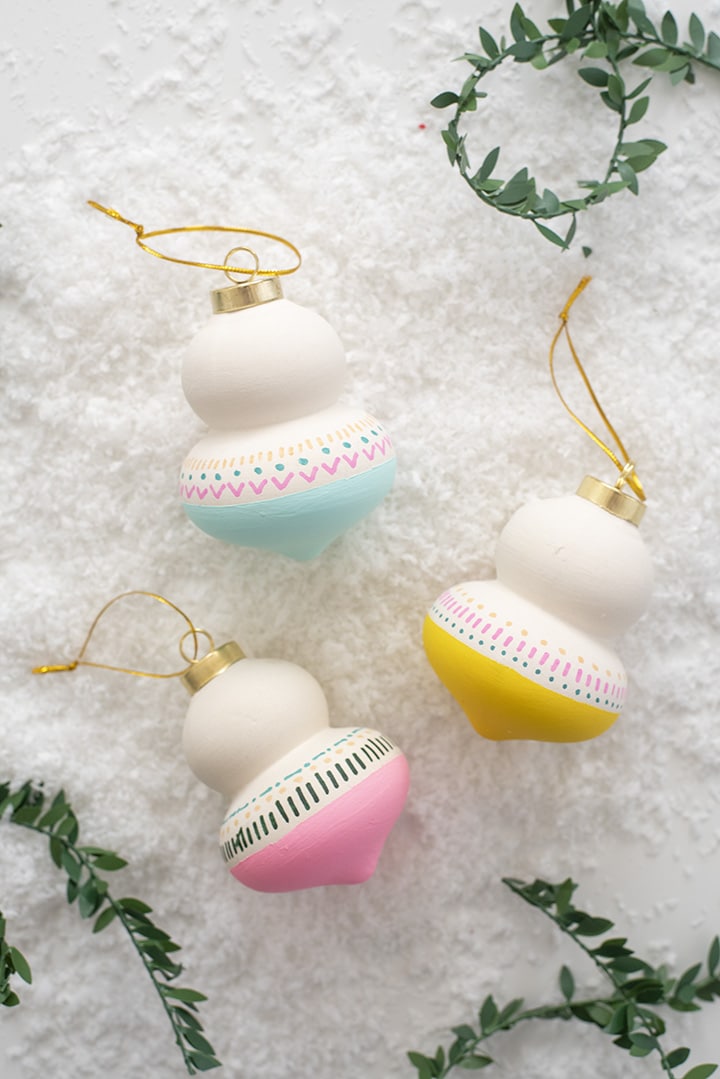 As you know, we love making homemade Christmas ornaments and wanted to share some of our favorites:
DIY Clay Rainbow Ornaments – a colorful and modern take on rainbows.
DIY Mod Painted Ornaments – easy to make modern wood ornaments.
Indigo Marbled Ornaments – our absolute most popular ornament tutorial!
And more faves…
DIY Wood Bead Snowflake Ornament