One of our best go-to meals that we know our families will get excited about is soup! Not only is it an easy way to pack in veggies, but it's such a flavorful meal. We've rounded up our 20 Favorite Soup Recipes for you.
We crave soups once the temperatures start to dip in the fall. You can find soups on our weekly menu plans all fall and winter long!
Here are our 20 Favorite Soup Recipes: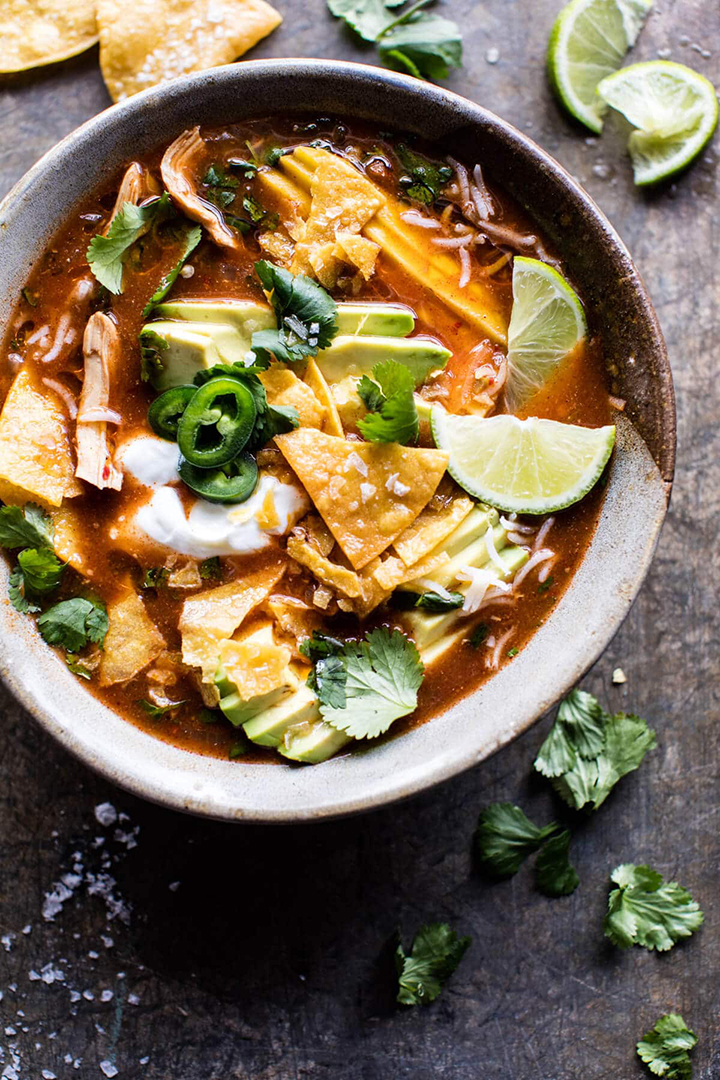 Crockpot Spicy Chicken Tortilla Soup from Half Baked Harvest. We're big fans of Tieghan's recipes – be sure to check out all of her soups!
Ina Garten's Chicken Noodle Soup. This one is on heavy rotation at our houses. It's simple, but oh so good!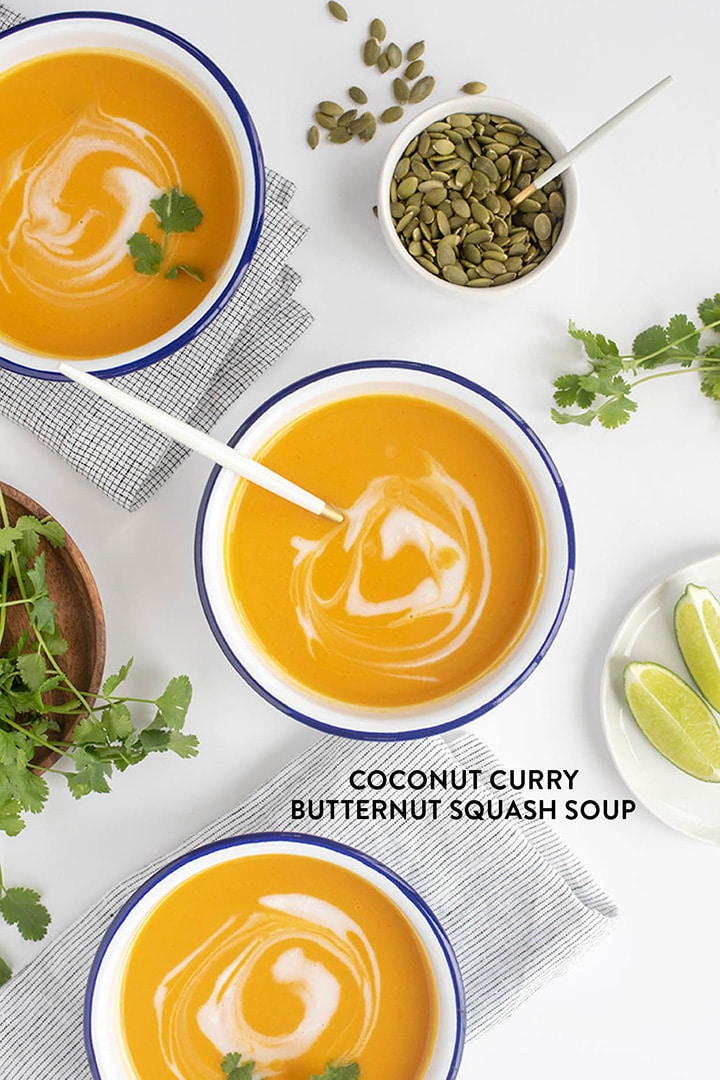 3. Coconut Curry Butternut Squash Soup. This soup is one of our most popular recipes on the blog. It's easy to make and the kids love it too!
4.Pozole Verde. We have a lot of southwestern style soups on favorites list, and love this pozole recipe from the Defined Dish. You can adjust the heat to make it as spicy or mellow as you'd like. And it's easy to serve this with simple quesadillas for the kids on the side.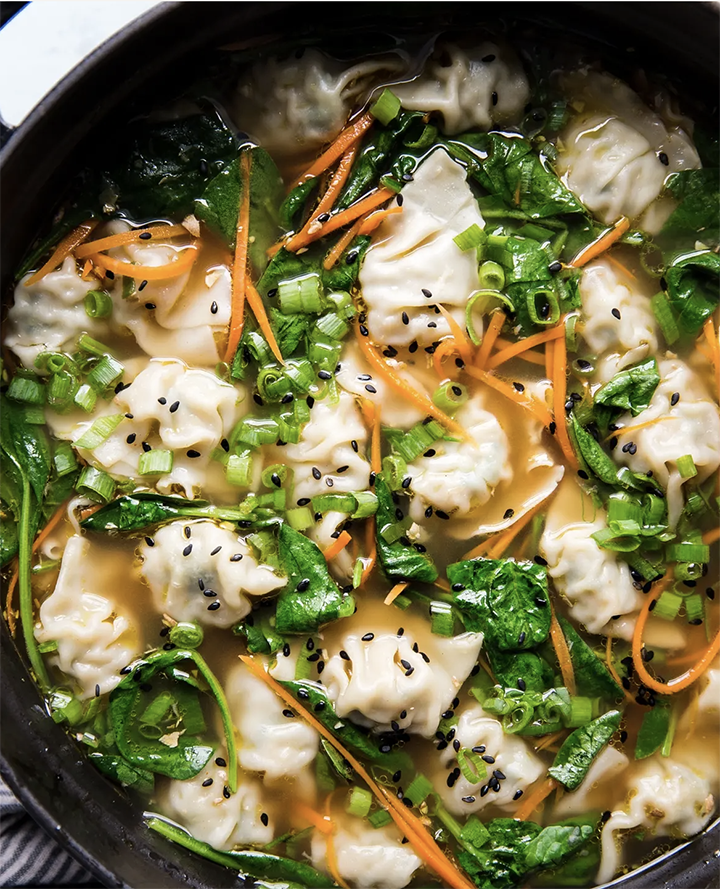 5. Easy Dumpling Soup from the Modern Proper. This is one of the easiest soups to make for a quick family dinner.
6. Lentil and Sausage Stew. The perfect stew for a snow day! Lots of protein in this soup recipe from Food52.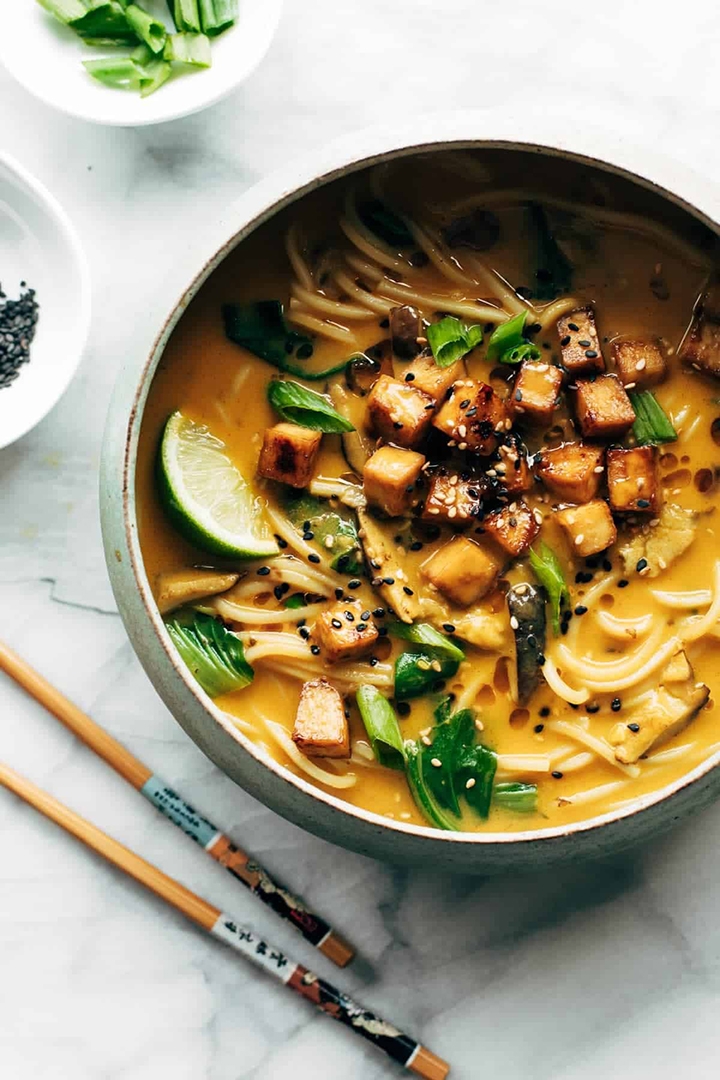 7. Coconut Curry Ramen from Pinch of Yum. There's nothing quite like a hot bowl of homemade ramen! We like to mix it up with this recipe and add different proteins and veggies.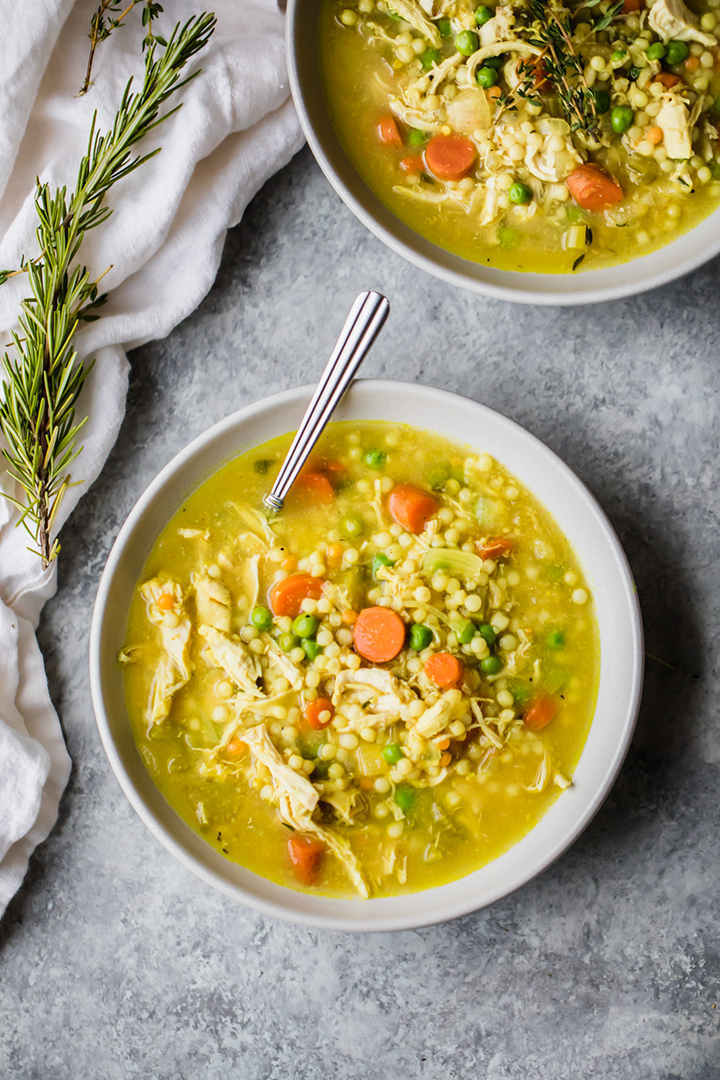 8. Chicken and Turmeric Soup. This "Best Chicken Soup" recipe is truly delicious. It's become an absolute fave.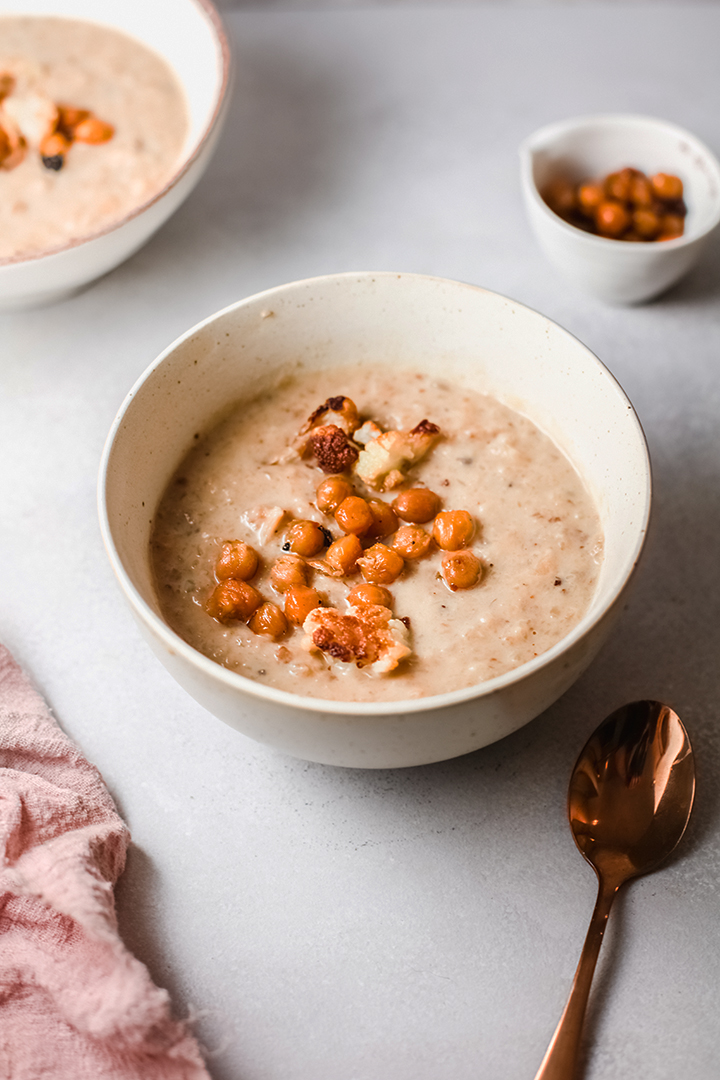 9. Roasted Cauliflower Soup. We love how this soup turned out and especially love the addition of those chickpeas!
10. Instant Pot Chicken Pho. Goop really nailed it with this easy Instant Pot Chicken Pho recipe. It's quick and has so much flavor.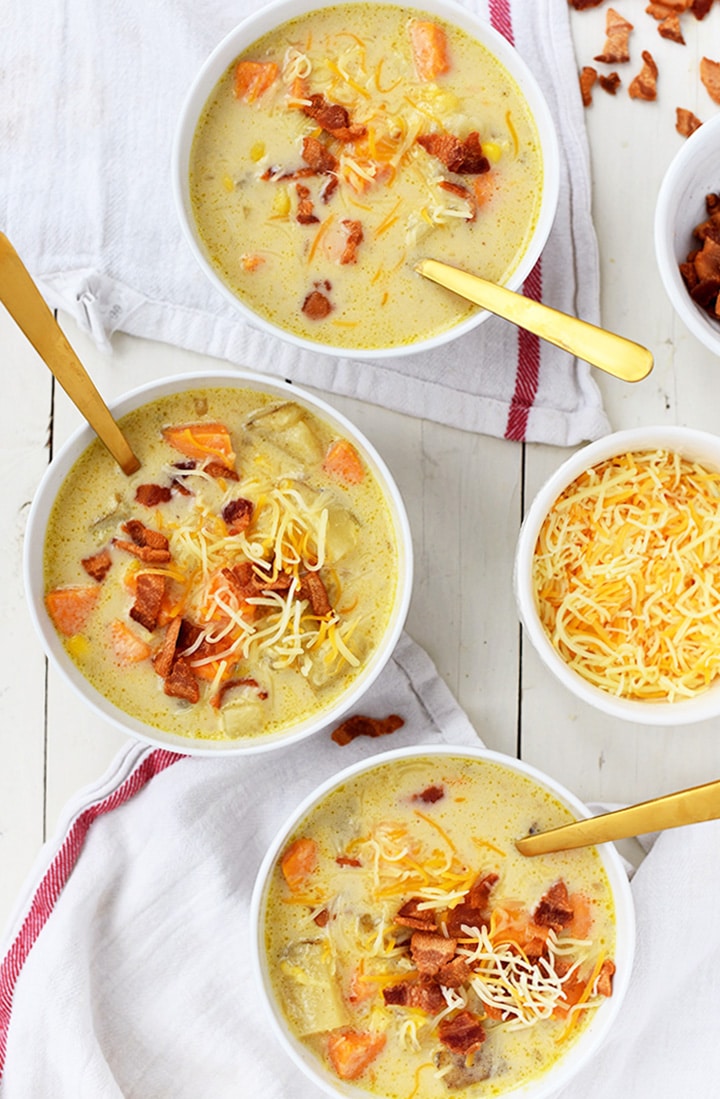 11. Sweet Potato Corn Chowder.The girls have always loved this soup and how can you not with crumbled bacon on top!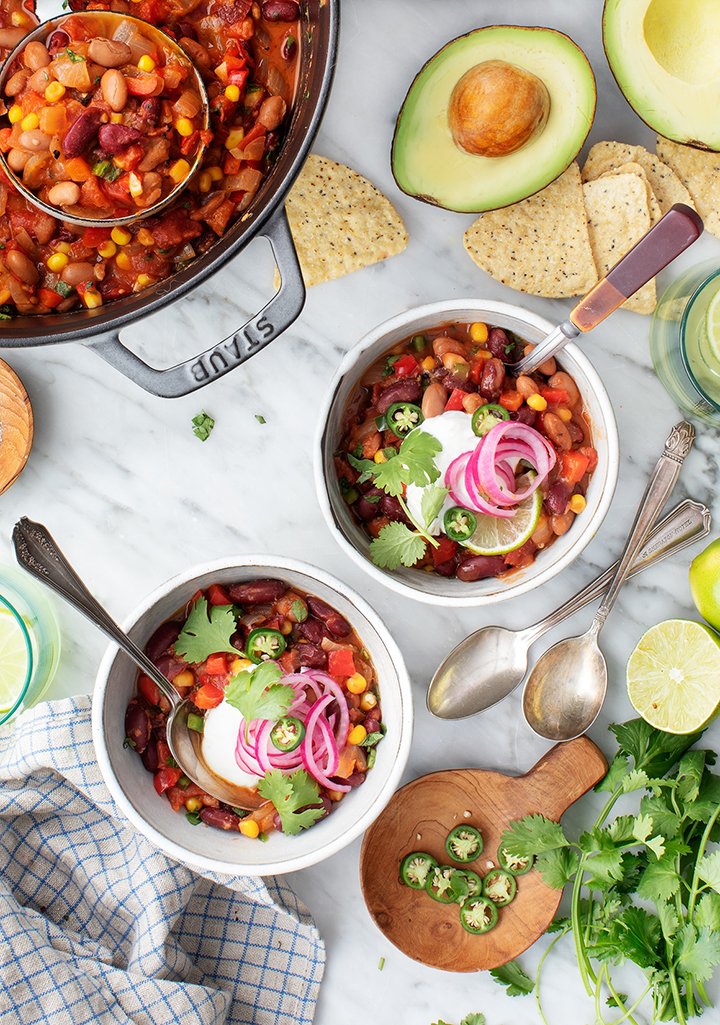 12. Vegetarian Chili from Love and Lemons.
13. Hearty Minestrone Soup from Whole Foods.
14. Martha Stewart's Vietnamese Chicken Soup.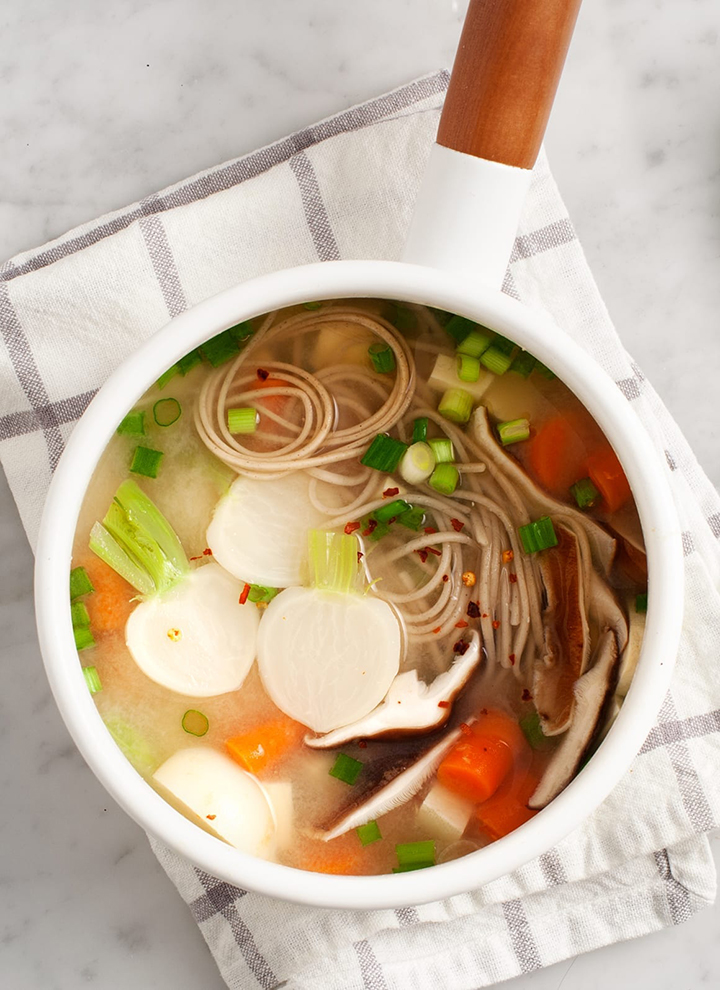 17. Southwestern Chicken Soup.
18. Whole Foods Better Than Chicken Soup.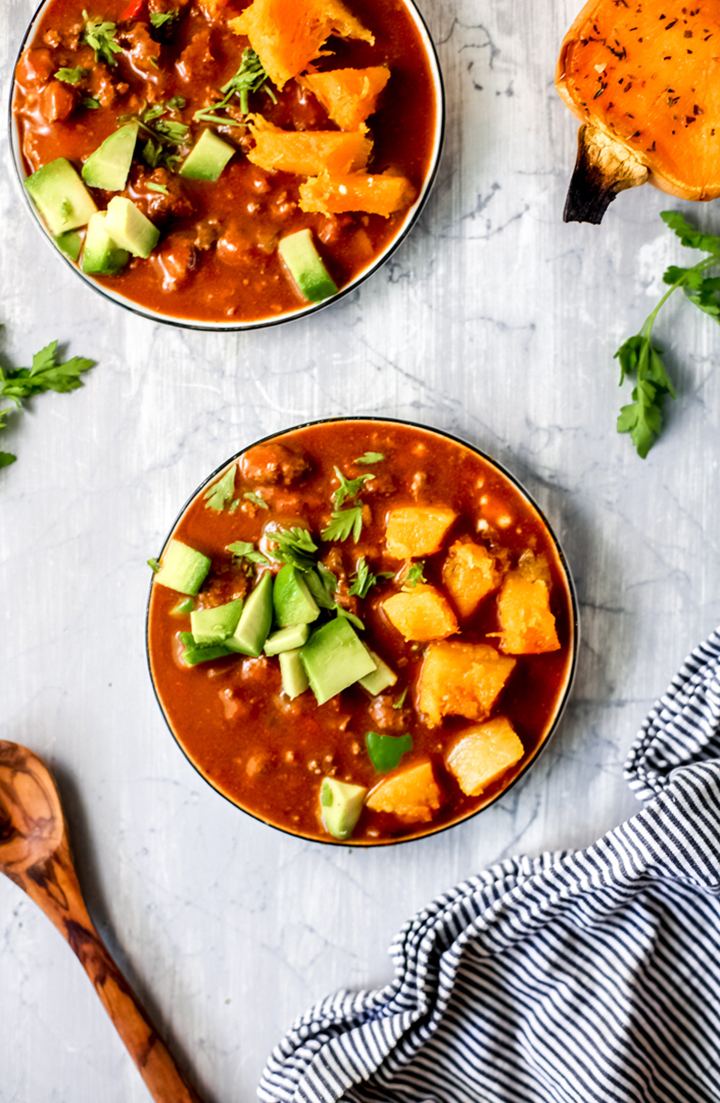 19. Butternut Squash and Ground Turkey Chili. A healthy take on traditional chili with the additional of squash and ground turkey.
20. White Bean and Kale Soup from Lulu the Baker. A delicious and easy soup recipe from our friend Melissa at Lulu the Baker.
Soup Tips:
Make enough for leftovers! It's always a good idea to have a few jars of soup in the fridge for lunches during the week, so don't be afraid to double that recipe.
Taste as you cook. We both like to follow recipes, but also like to add additional flavors when we feel like changing it up. Go ahead and taste as you cook, so if you feel like adding some cumin or cinnamon, go for it!
Add toppings! We've learned over the years, that adding a topping to a soup is a way to make it extra special. Think about adding a parmesan crisp, or roasted chickpeas for some extra crunch.