2018 Blog Recap and What's in store for 2019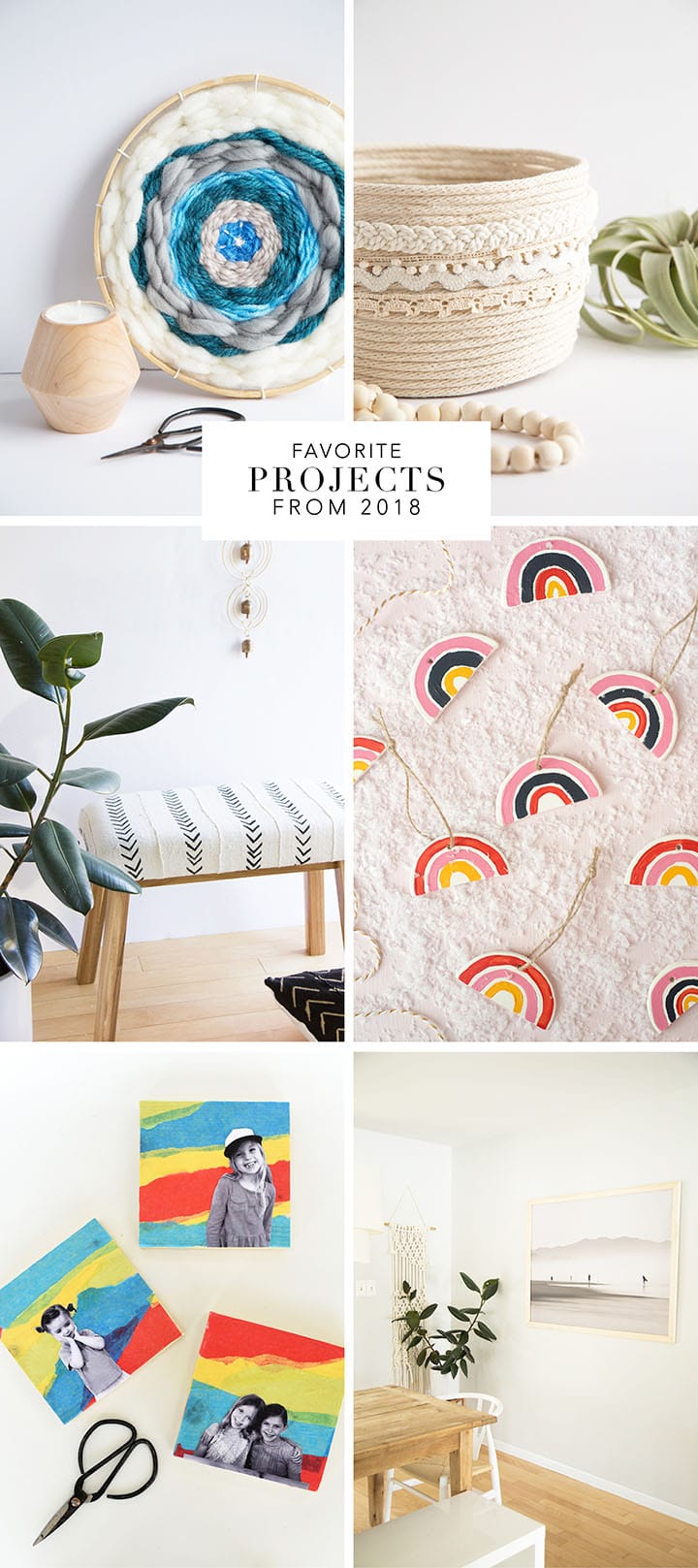 We don't know about anyone else, but 2018 went by so fast. We were busier than ever with the blog, which was exciting, but also stressful. Sara continued to become adjusted to life in the Midwest after her move last year from San Francisco. She is so excited to have the new studio space downtown Indy, with lots of fun in store there. Melissa continues to work and play from her home in Crested Butte, Colorado. Keeping busy with her two girls, content creation and design work.
This past year was very rewarding in that we pushed ourselves creatively. We were fortunate to travel to the San Francisco for the inaugural Pinterest conference, Palm Spring to speak at Alt Summit and Arkansas to do content creation for Walmart! You never know where this work will take you! Today we wanted to share some of our top (most viewed) projects with you and also share some of our personal favorites from this past year.
What's in store for 2019? We continue to love working on the blog together! We know that we are incredibly lucky to own a business together as sisters. Brainstorming project ideas, working with agencies and brands, developing relationships with fellow bloggers and learning new skills continue to keep us motivated! We hope to crank out inspiring and simple DIYs and recipes for you this year. We are planning on weaving in more home projects and interior design inspiration into our content this year. And we want to share more daily inspiration from our lives, whether that's easy organization tips or favorite books we're reading with our kids. We'll also be focusing on styling and photography – two passions that have really come to light while working on the blog. Here we come 2019! Make sure to follow along with Alice & Lois on instagram too for more day to day and snippets of our lives.
Some favorite projects of 2018
DIY's
DIY Large Scale Print Wood Frame
This project is a favorite from readers and Sara. The large scale print is a photograph of Ocean Beach in San Francisco. The photo is from a friend of Sara and Ty's that is a surf photographer.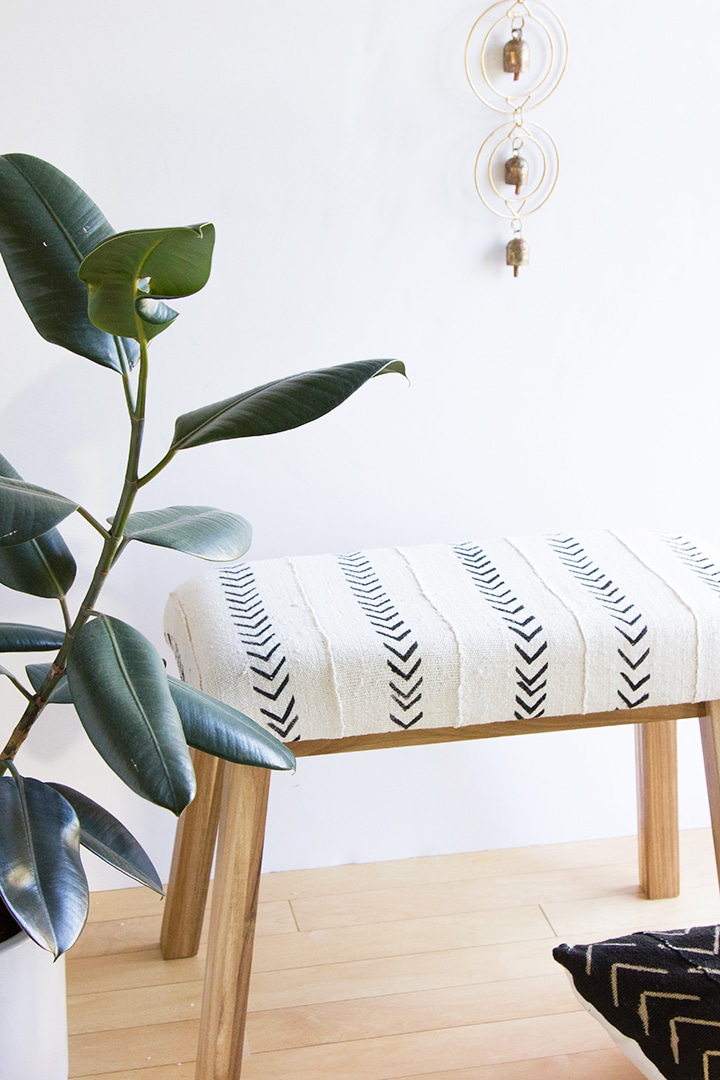 IKEA Hack Mudcloth Upholstered Bench
Another project from Sara's new place in Indianapolis, this DIY had a good year on Pinterest! This bench has been in Sara's living room and mud room. A family and reader favorite for sure.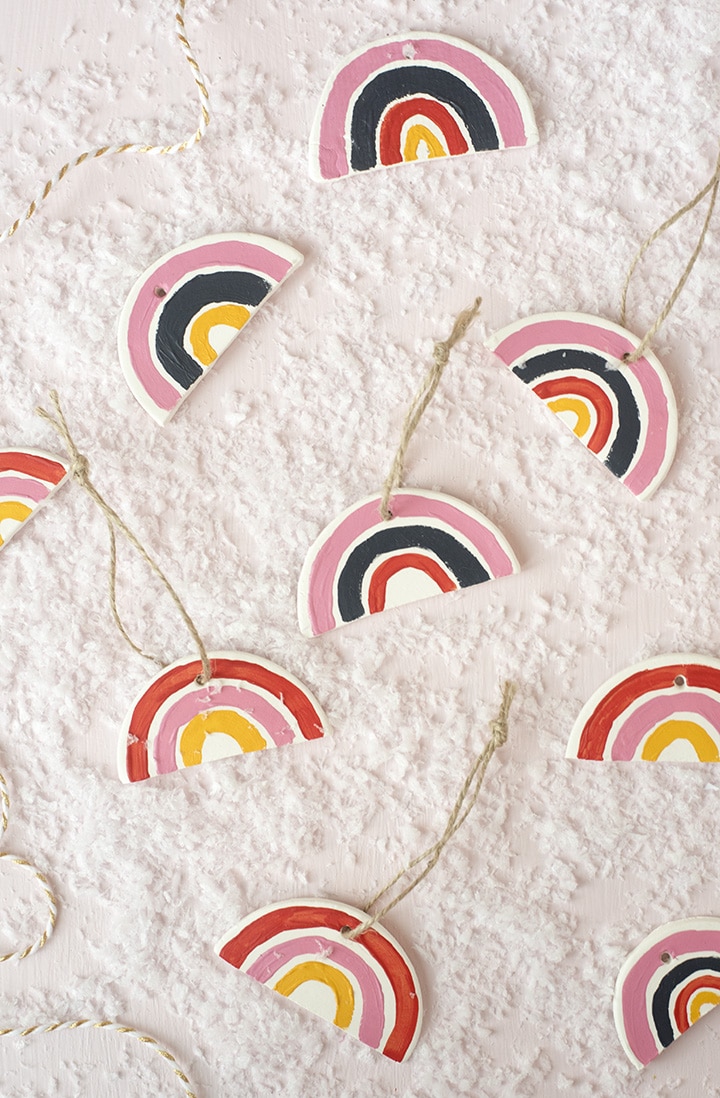 Melissa made these beauties this holiday. There is just something about rainbows that everyone loves, no matter the season!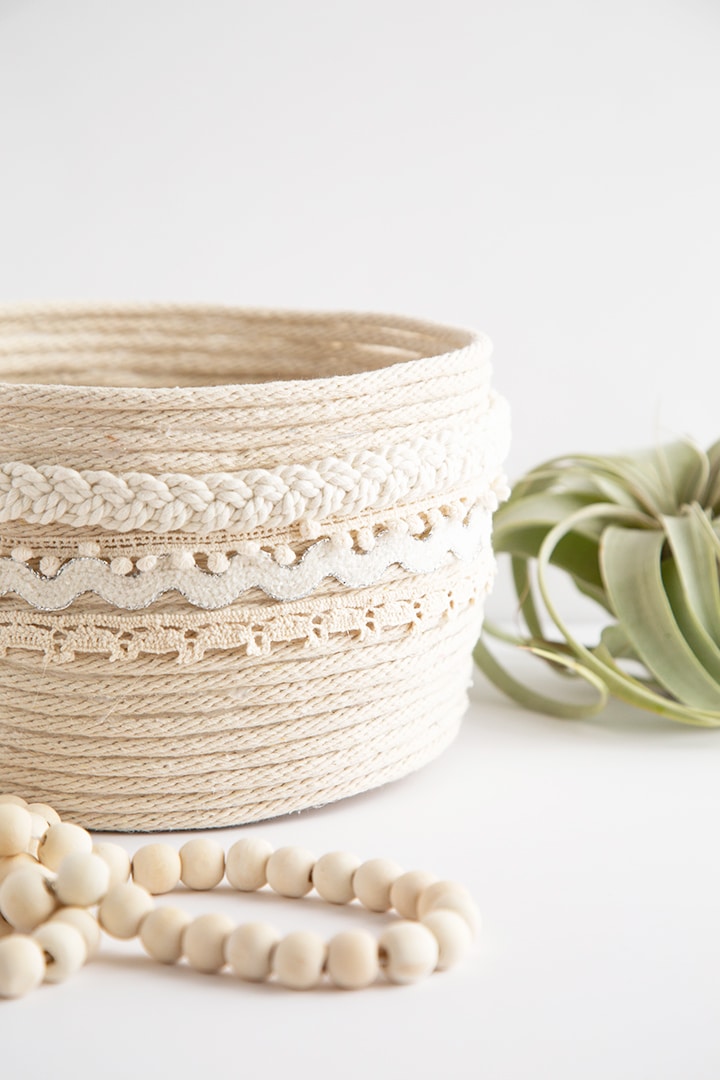 This is a simple and versatile DIY project. Sara loves a good hot glue gun and rope project (remember the popular rope basket from a few years ago)!
We loved this campaign for Lifewtr! We did a two part series with them. Melissa shot this project and video, showcasing a simple mixed media collage project.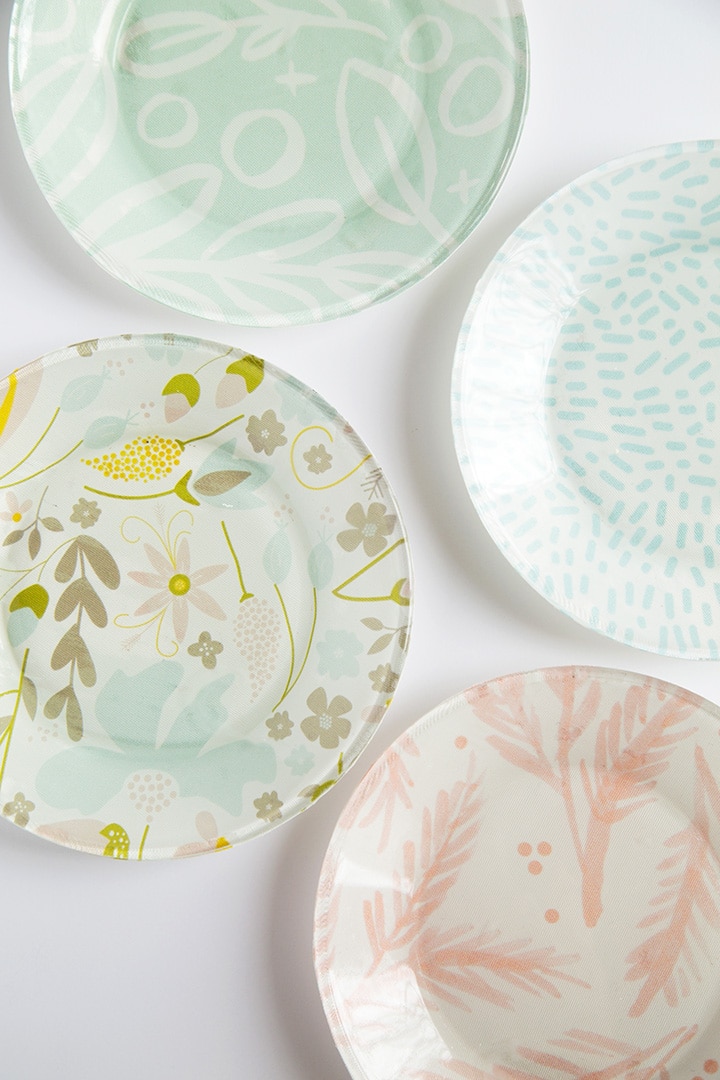 This year we created DIY projects throughout the year for BHG.com. Sara made these Fabric Lined Decoupage Glass Plates for a Mother's Day project. We just adore how they turned out! We also made a holiday plate using a glass plate that was so cute.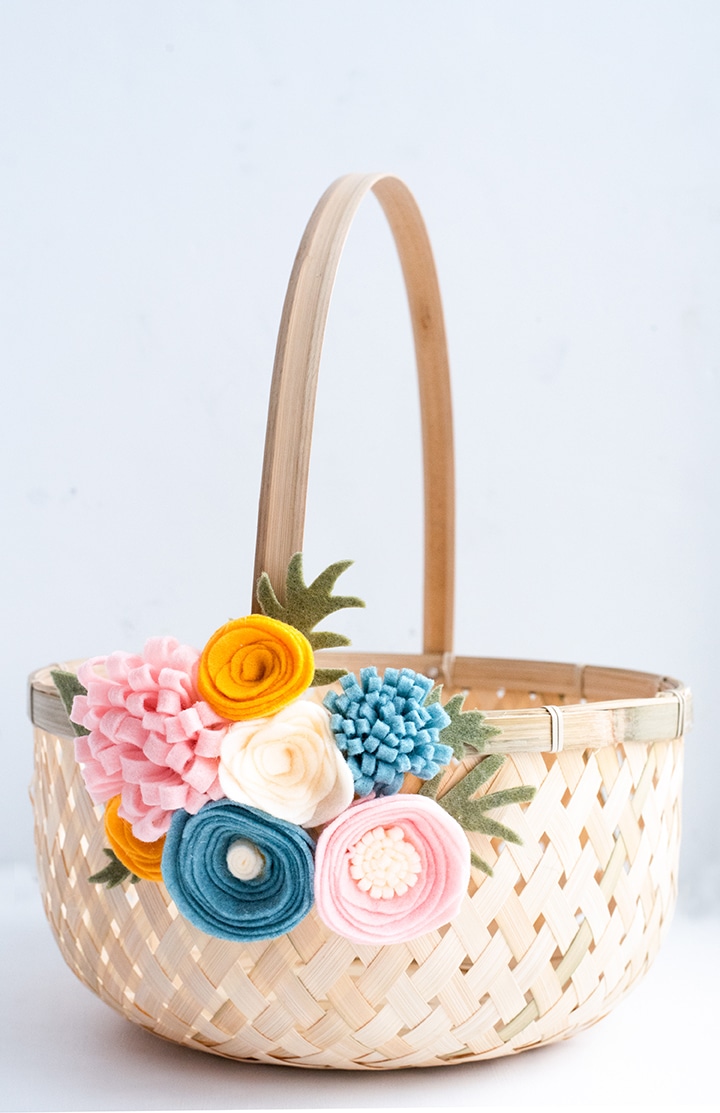 Melissa made this easter basket for another BHG project. Obsessed is an understatement. We loved how this project turned out. If you haven't made felt flowers before – it is a must. Felt, scissors and a hot glue gun is all you need.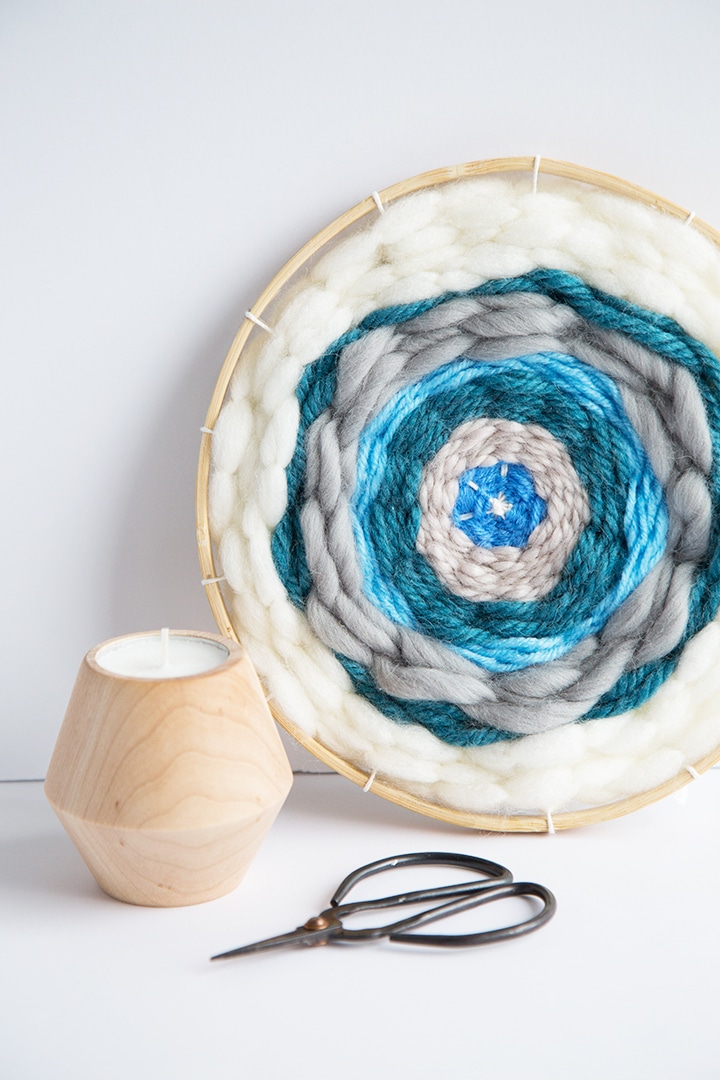 We continue to do craft projects for Oriental Trading's blog, FUN365. This was a favorite one from the year. Our girls loved to help with this project! You simply use embroidery hoops to make a circle weaving loom. This is a must try project!
Recipes
We shot this project together at Melissa's in Colorado. Any chance we get to shoot a project together is awesome. We were really proud of how this video turned out. And who doesn't love a smoothie bowl?!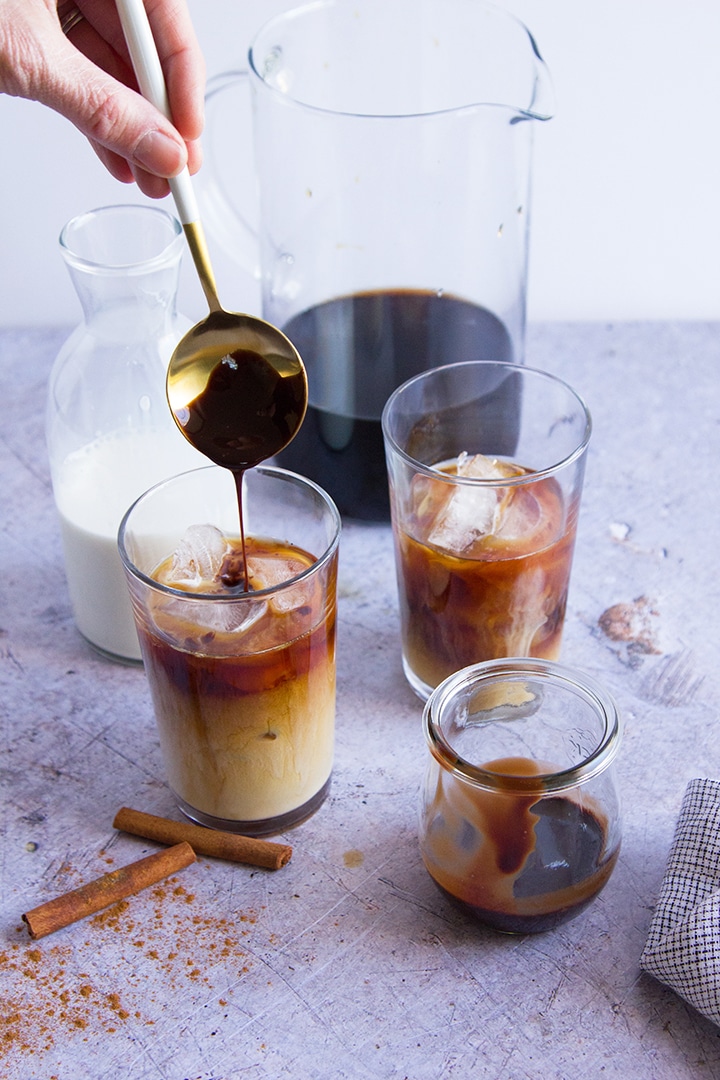 Cinnamon Mocha Cold Brew Coffee Recipe
Enough said with the title, right?! Sara loved shooting this recipe…. cinnamon and mocha and cold brew coffee! So good.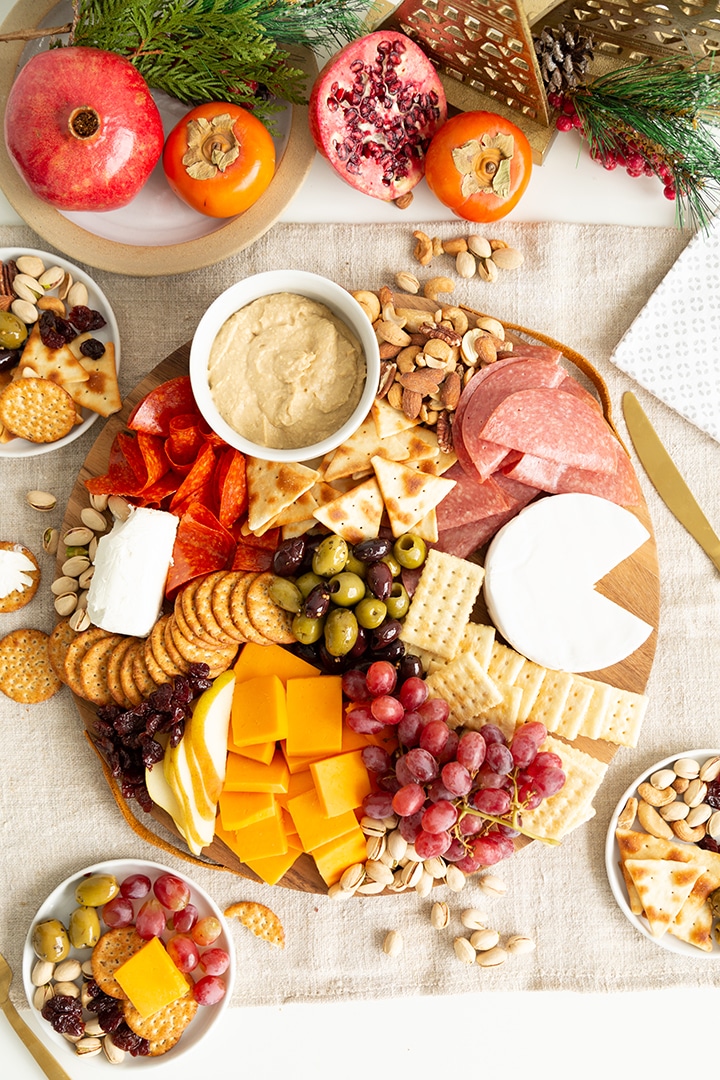 This was the first project and video shot in Sara's new studio! We love a good charcuterie board…. our go-to for any gathering big or small!