30 Favorite Whole 30 Recipes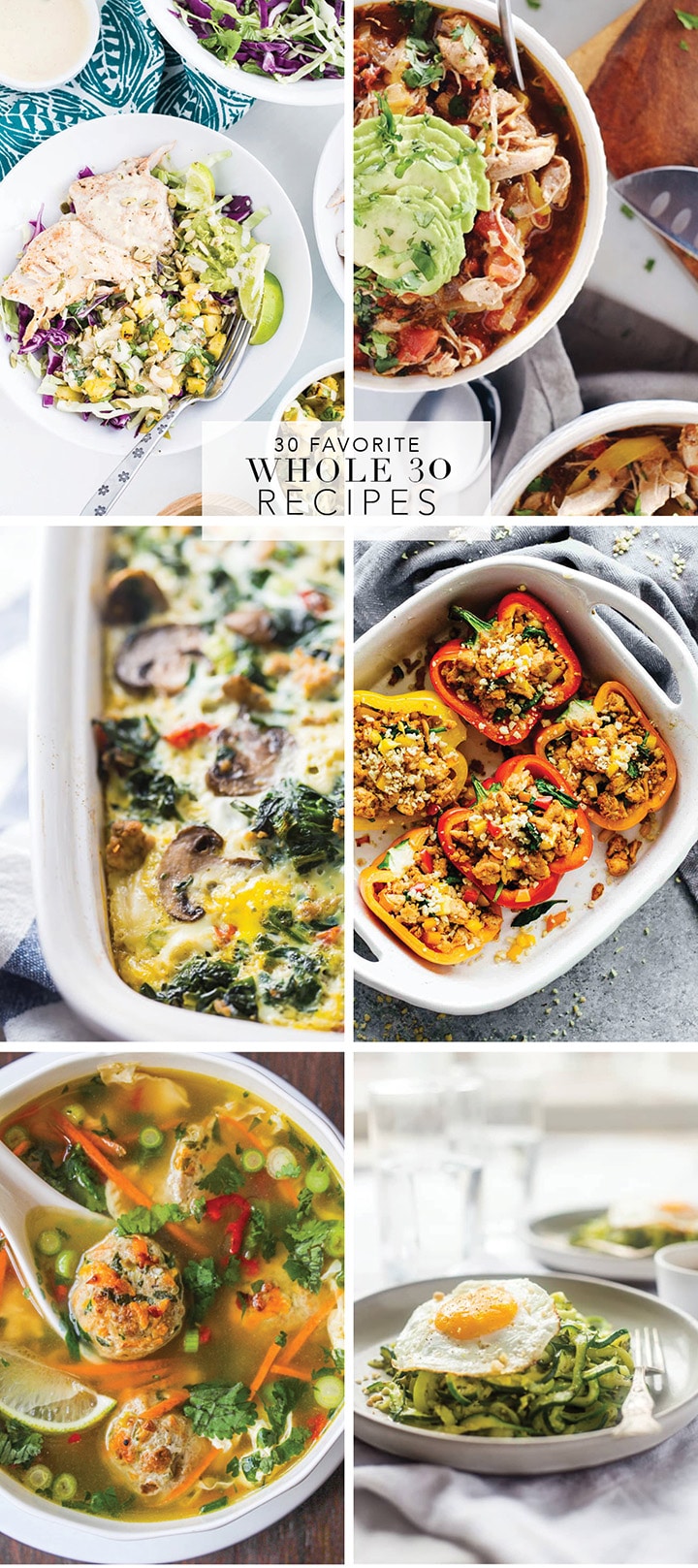 With fall upon us, it's time to reset – our schedules, our fitness and our diets. Have you guys ever tried Whole 30? We've put together a list of our Favorite Whole 30 Recipes. Whole 30 is a great way to recharge and reset by eliminating what may be trigger foods for you. It's focusing on whole foods and mindful eating for 30 days. One of the most rewarding parts of doing Whole 30 is dropping bad habits that have accumulated. You know, the 3 o'clock "I'm so starving I'll eat anything" conundrum. Eating whole foods and concentrating on what we put in our bodies equals creating new healthy habits. Then after you complete the 30 days, you can reintroduce what you'd like back into your diet and see how it makes you feel.
Here are our 30 Favorite Whole 30 Recipes – from a breakfast bake to lunch faves to dinner, you're going to find some new recipes that you'll love.
Read more for all the recipes…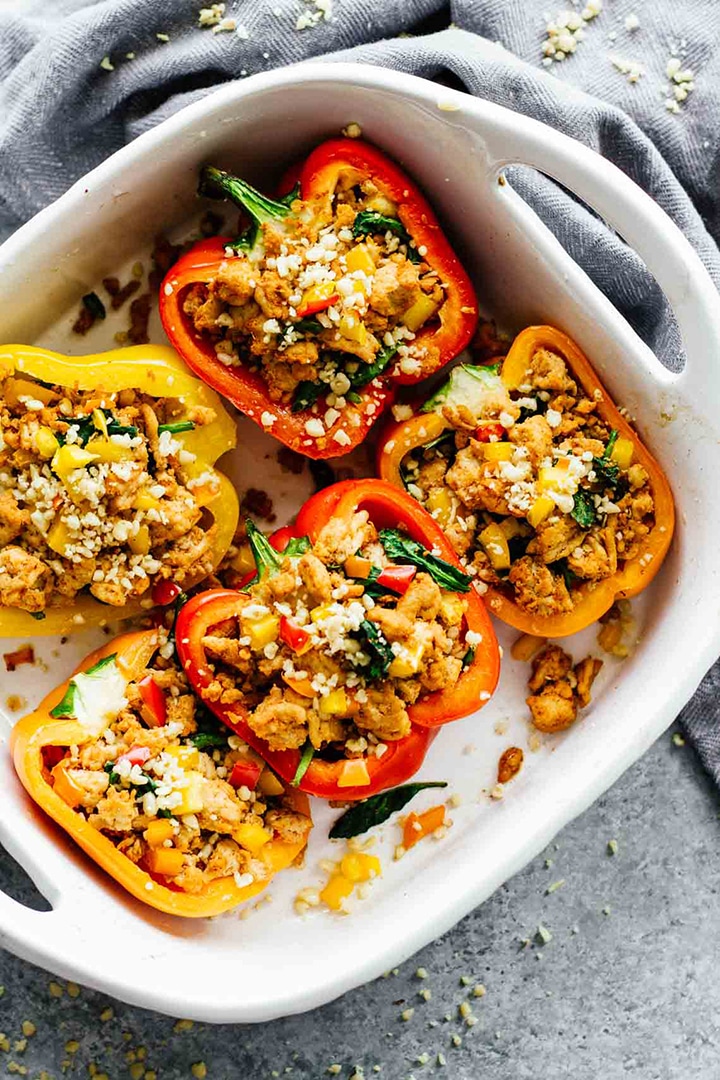 1. Whole 30 Stuffed Peppers Recipe from Jar of Lemons
2. Asian Chicken Chopped Salad from Tasty Thin
3. Thai Meatball and Egg Drop Soup from A Saucy Kitchen
4. White Chicken Chili from the Real Food Dieticians
5. Chile-Lime Fish Taco Bowls with Citrus Crema from Perry's Plate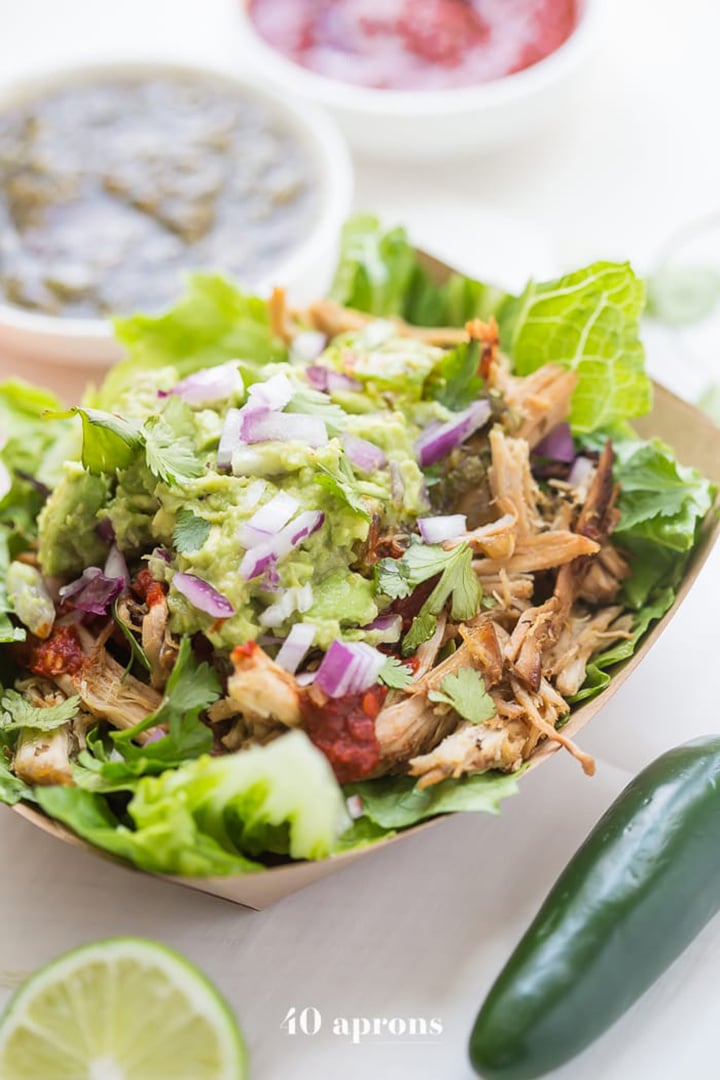 6. Paleo Carnitas from 40 Aprons
7. Tikki Masala from 40 Aprons
8. Cilantro Lime Chicken with Avocado Salsa from Joyful Healthy Eats
9. Paleo Brussels Sprouts with Apple and Bacon from Paleo Running Momma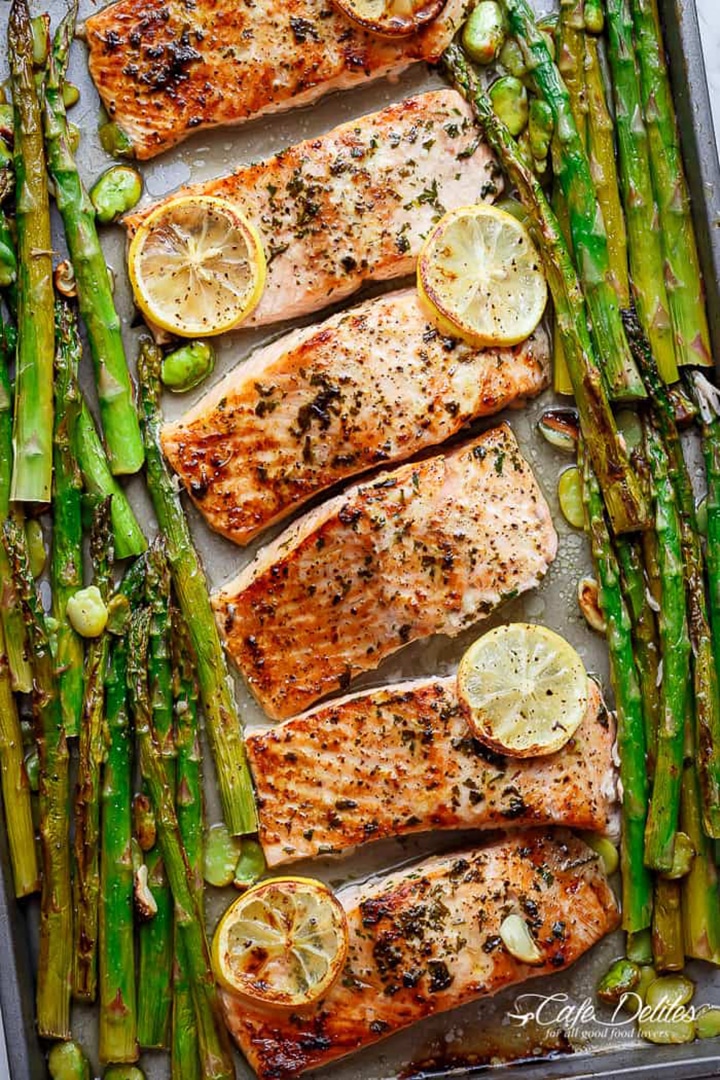 10. Lemon Garlic Baked Salmon and Asparagus from Café Delites
11. Shrimp Sausage Skillet Meal from Paleo Newbie
12. Whole 30 Breakfast Bake from 40 Aprons
13. Beef with Broccoli from I Heart Umami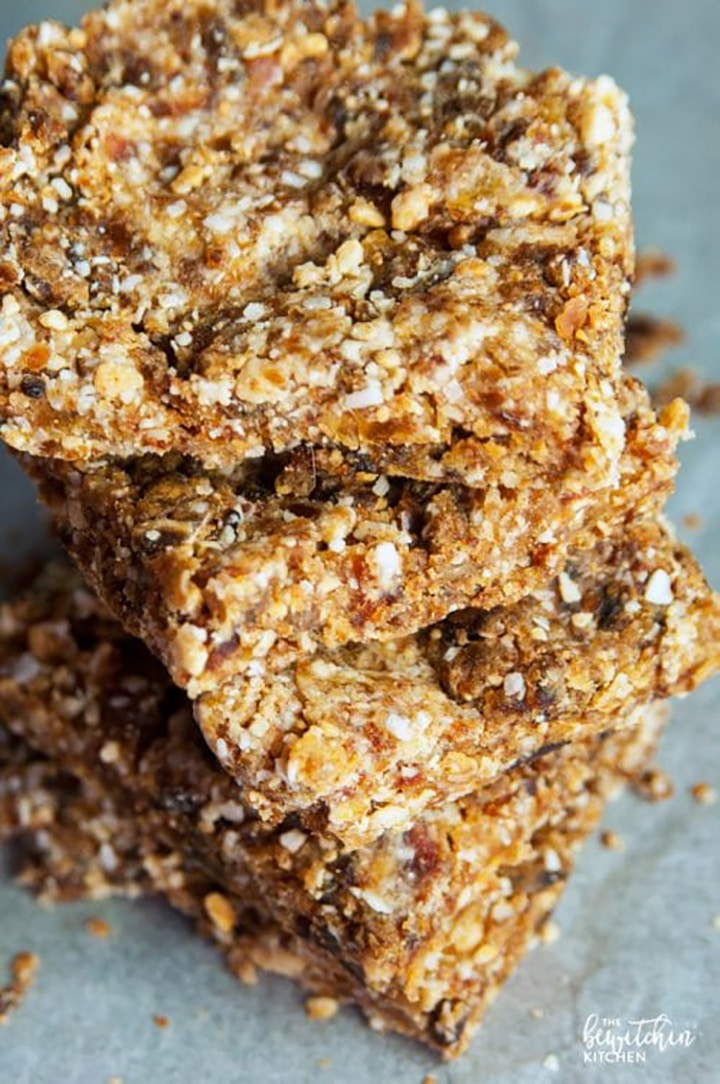 14. Coconut Cashew Bars from The Bewitchin Kitchen
15. Mexican Stuffed Sweet Potatoes from 40 Aprons
16. One Pan Lemon Chicken with Asparagus from A Saucy Kitchen
17. Whole 30 Snack Ideas from Shutterbean
18. Fried Cauliflower Rice from Paleo Gluten Free Eats
19. Avocado Tuna Boats from Paleo Gluten Free Eats
20. Whole 30 Pot Roast from Recipe This
21. One Pan Teriyaki Chicken and Veggie Bake from the Real Food Dietitians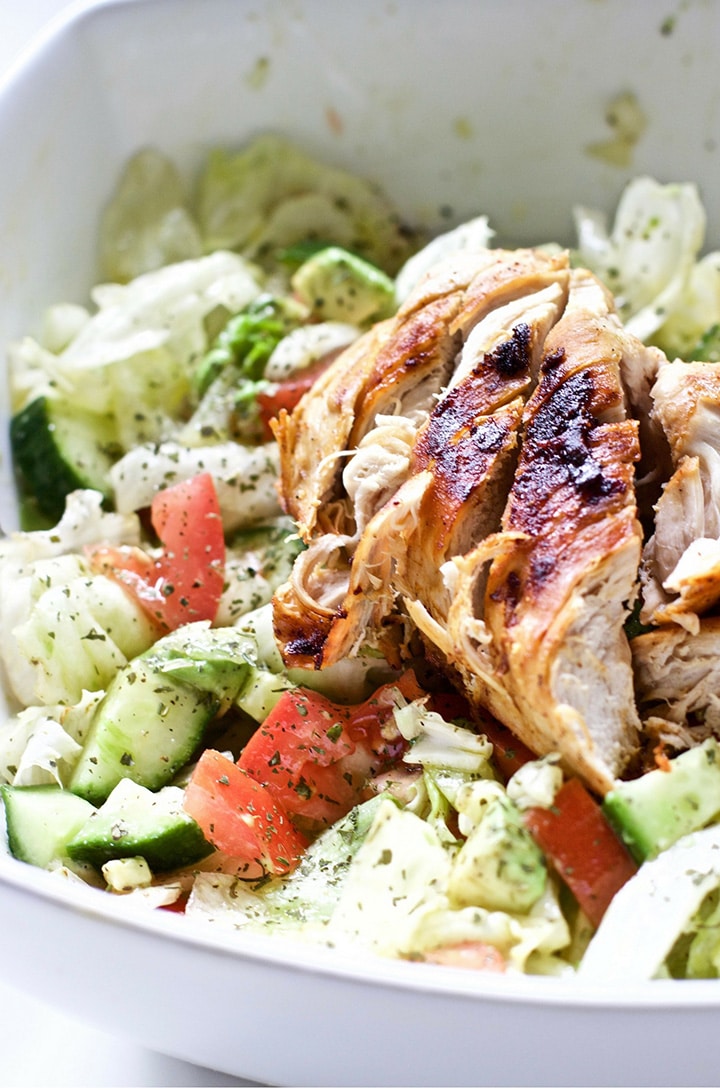 22. Blackened Chicken Avocado Salad from North South Blonde
23. Zucchini Noodles with Everything Pesto and Fried Eggs from Food Faith Fitness
24. Slow Cooker Cheater Pork Stew from Nom Nom Paleo
25. Fish En Papillote from Nom Nom Paleo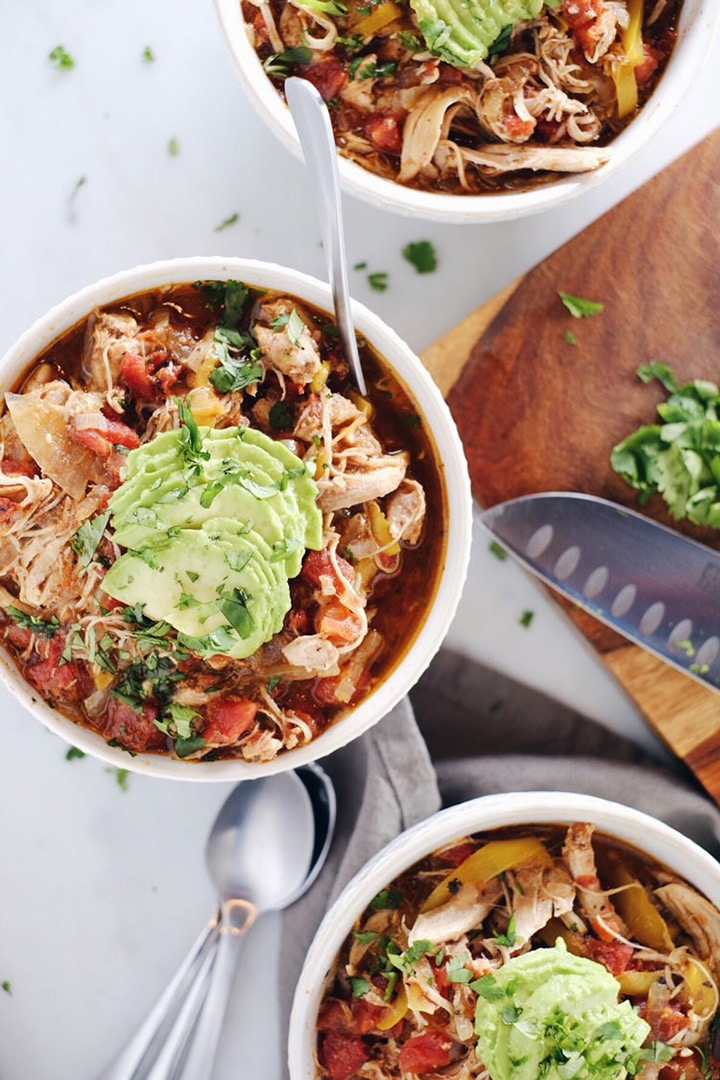 26. Crockpot Chicken Enchilada Soup from Real Simple Good
27. Easy Shepherd's Pie from Noshtastic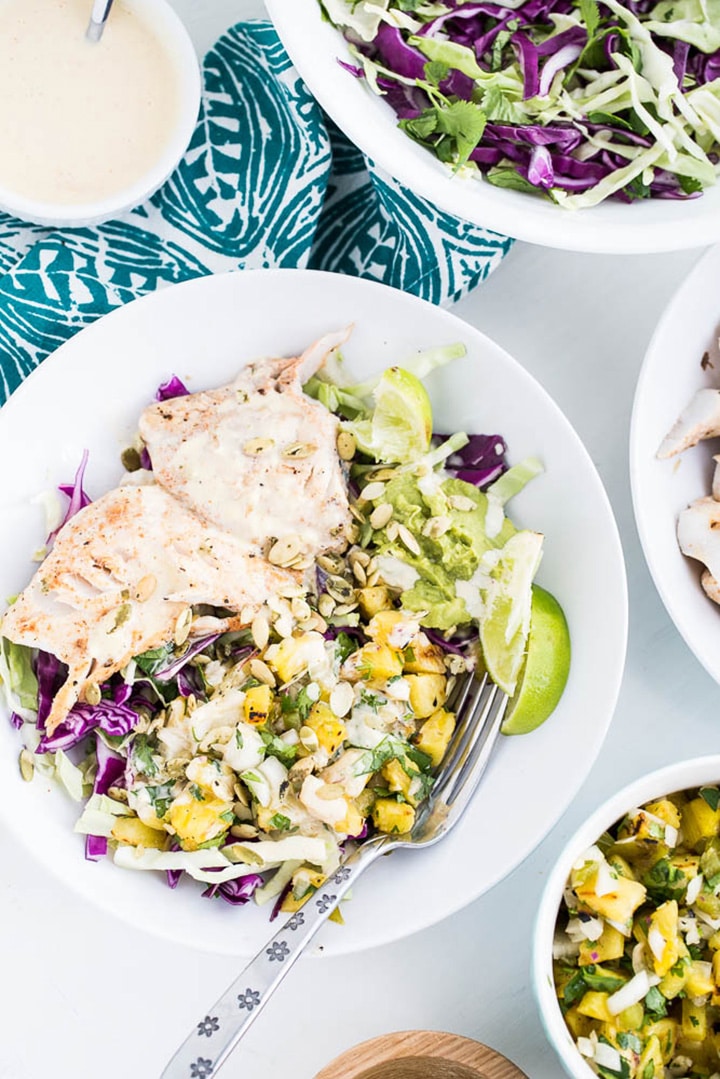 28. Fish Taco Bowls from Whole Fork
29. Chicken Piccata from Noshtastic
30. Whole 30 Egg Burrito from Cooking with Curls