5 Ways to Craft with a Wood Triangle Shelf
Last week I shared my favorite way to craft with multiple wood triangle shaped shelves. Well, today you are in luck – because I have four more ways to craft with a triangle wood shelf! The possibilities are endless really. All you need is some paint, some washing tape, a few paint pens and some white paper and glue. Oh, and a beautiful faux flower and greenery makes a pretty shelf too. All of that can create 5 ways to craft with a wood triangle shelf! All of these ideas are on the site, FUN365.

DIY Faux Floral Triangle Wall Shelf
This DIY Faux Floral shelf is perfect as a home decor piece or as party decor for a bridal or baby shower. We used a faux peony stem and some other greenery to add a soft pastel to the unfinished wood base.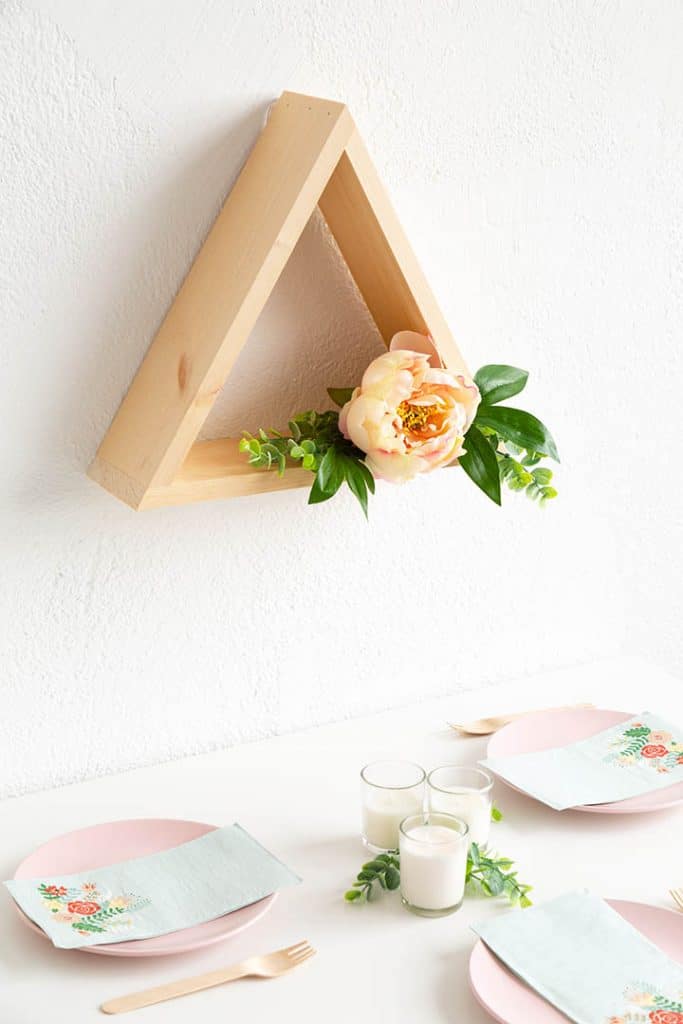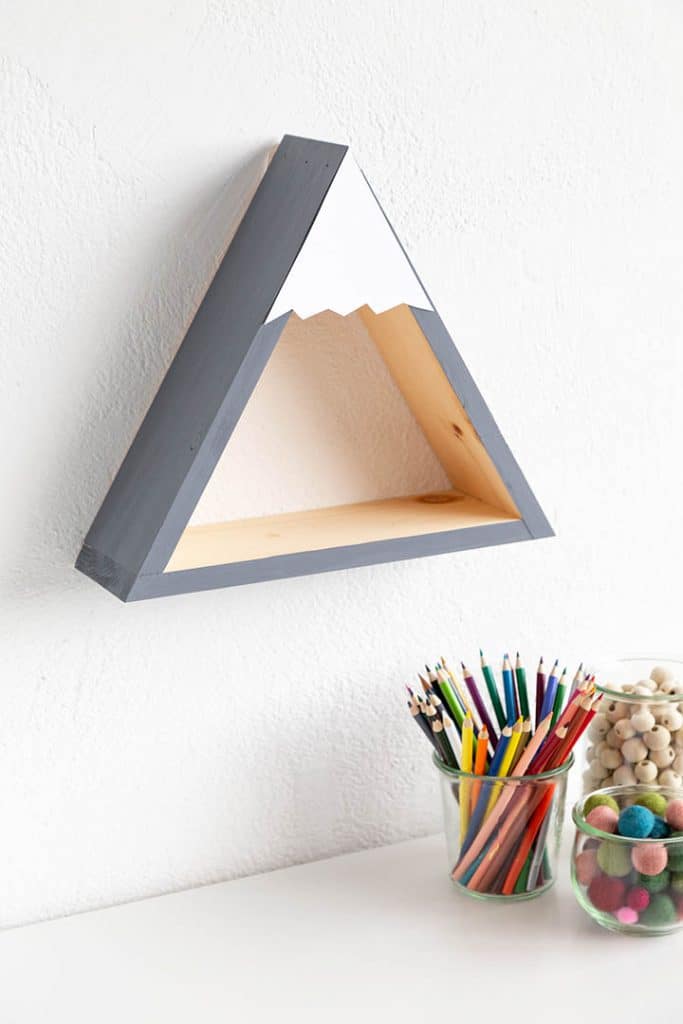 DIY Mountain Triangle Wood Shelf
We love how this one turned out! Perfect for a little boy's or girl's room, don't you think? All you need is some grey paint and white paper to turn this wood shelf into a darling mountain!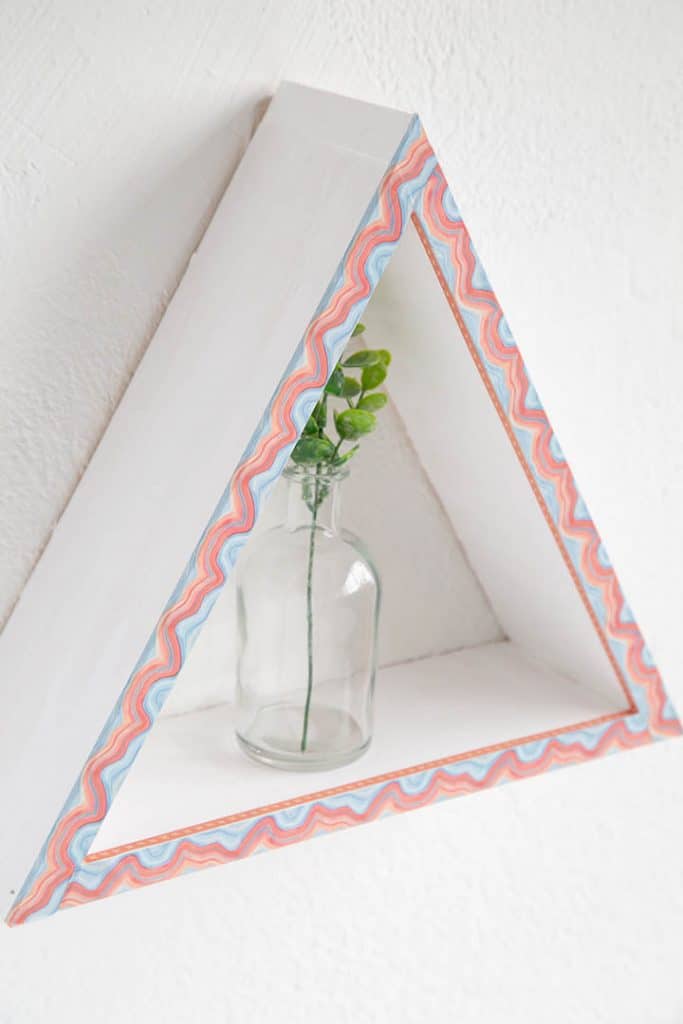 DIY Patterned Triangle Wood Shelf
A little bit of washi tape goes a long way on this DIY! We painted the shelf white first, then added this beautiful marbled-look washi tape for a pattern. We love how this one turned out. And the possibilities are endless with this technique.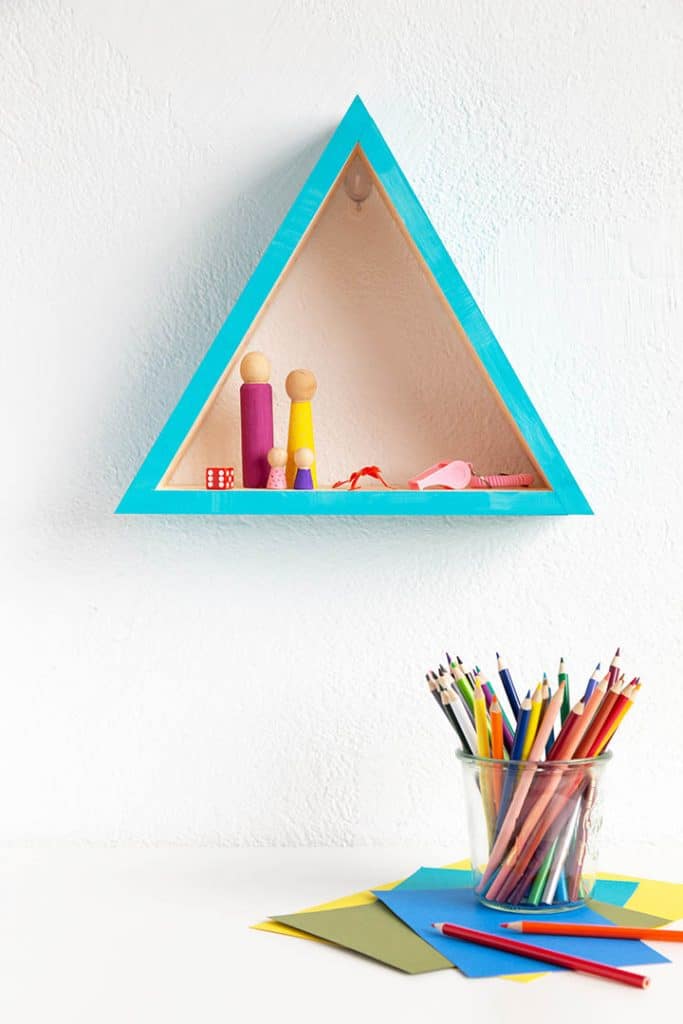 DIY Painted and Patterned Wood Shelf
Some craft paint and a few paint pens can turn this unfinished wood shelf into a bold statement piece in no time! This makes such a cute display shelf for any kid's room.