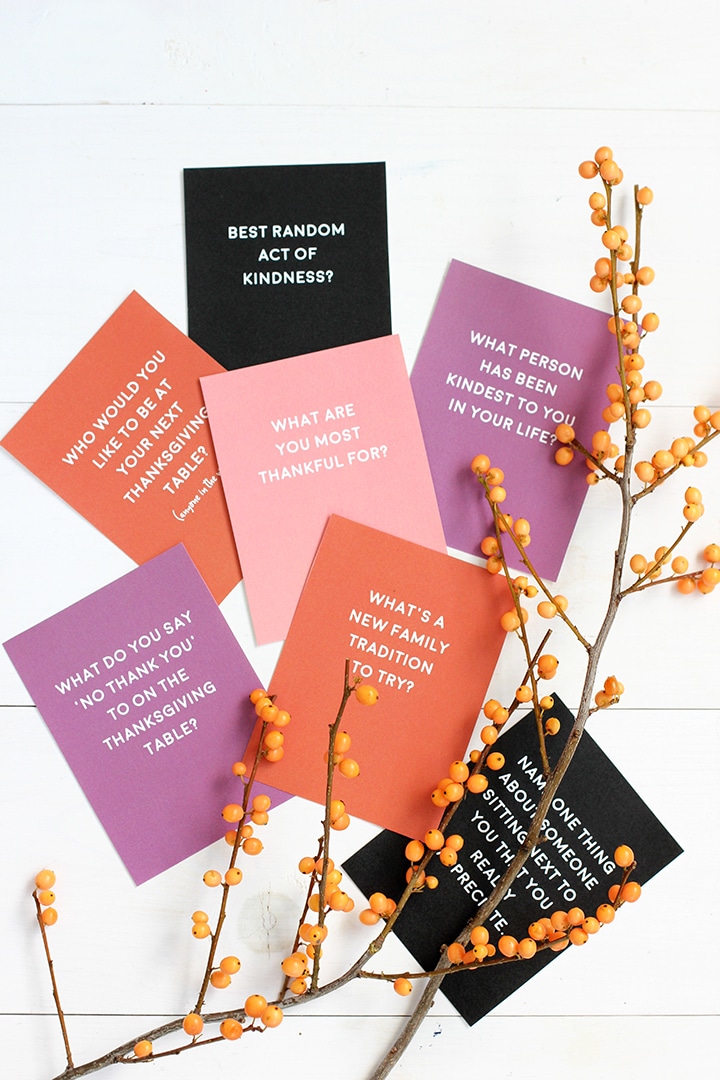 Is it really possible that Thanksgiving is next week?! It is our first Thanksgiving living in the MidWest. Which will be very nice to be able to spend the holiday with all of our family. But very different from our Thanksgiving on the beach in Bolinas last year with Melissa and family. Don't forget to enter our Favorite Things Giveaway? Happy weekend! – Sara
Life-changing act of saying hello.
The effect of Instagram on nature.
Print our Thanksgiving questions game for the holiday (image above).
Been eyeing this cookbook.
My favorite stamp.
Loving these little packages.
Not too late to send a Thanksgiving postcard?
This is a must-try recipe for the holidays.
We love everything about this.
Pin of the week.
Love this new top from Anthro and it is on sale (I wore this in the living room reveal post).
We are both living in these.
These glass trees are a perfect minimal holiday decoration.
Adding this to my Christmas list.