A Little Bit of Everything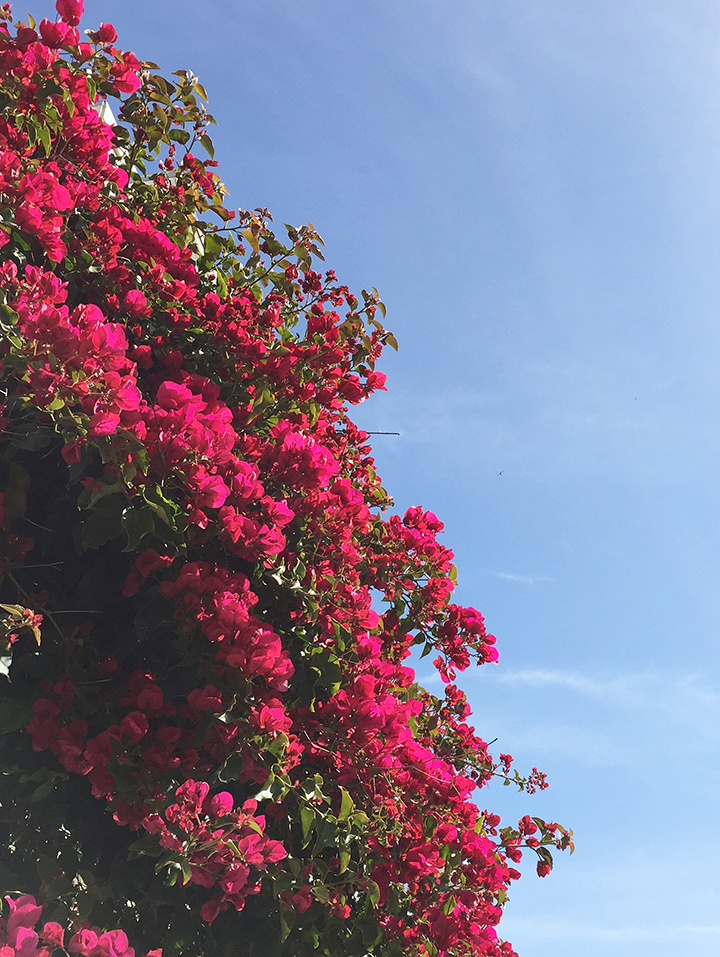 Sara got this gorgeous shot of bougainvillea this past week in San Francisco. I'm envious. Although it's spring in Crested Butte, the snow is melting like crazy. Hope you all have a great weekend. My mom is here for the week… hooray! Calla has big plans for Gram while she's here. The list includes going to the movies, baking cookies, going out for ice cream…
Here are some of our favorite links from the week.
Remembering the great Susan O'Malley.
Cookie Monster, Life Coach.
How much should a model weigh?
Have a listen to the Buena Vista Social Club's farewell.
Watching how littles learn language.
Online negativity: an essay by Grace Bonney.
Dance… movie style.
Want to make this bunny chalk.
Pin of the week.