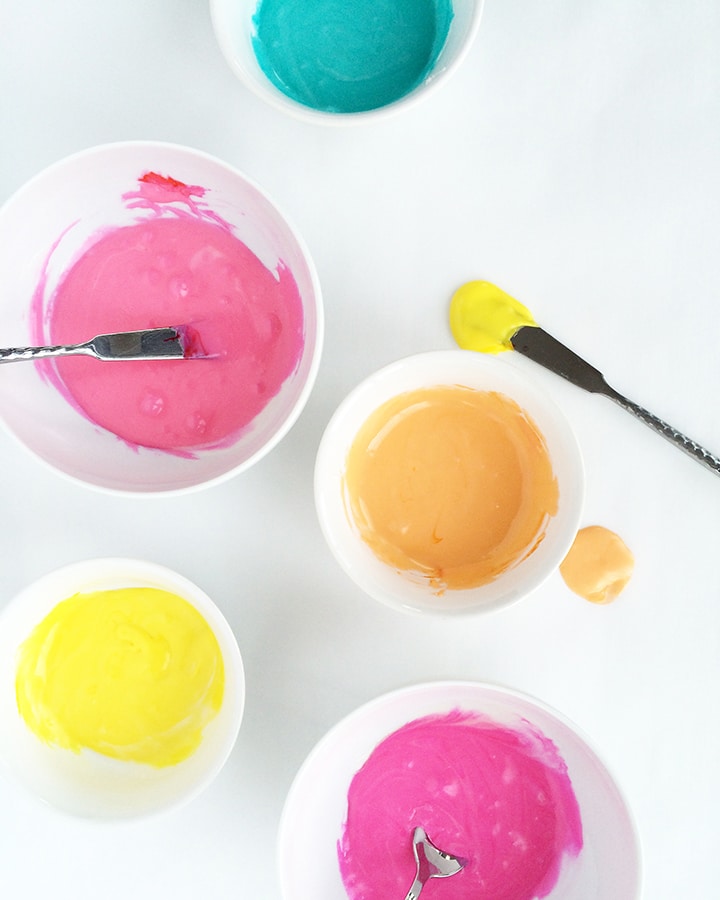 Happy Valentine's Day weekend! Hug those around you… it never hurts to remind them that you love them. Valentine's Day is just a good excuse to show your love. Here are some of our favorite finds from the week. And if you haven't made our Valentine sugar cookies yet, there's still time! The pic above are all the colors we chose for our frosting. –Melissa
The doodles of Darwin's kids.
The rules of Simplicity Parenting.
Message in a bottle.
What if schools taught kindness?
What kids need from grown-ups.
We can't stop watching the new Ok Go video.
The origins of Nutella.
Yum, a fresh ginger Moscow Mule.
Awesome Bowie tribute art.
Cute printable wrapping paper for Valentine's Day.
Want to try making these gold coasters.
These have me thinking spring.
The perfect jumpsuit. And it's 30% off right now!
Loving this rug for my kitchen (and it's on sale)… or there's always this one.
Pin of the week.