Back to School Healthy Lunch Ideas and Free Printable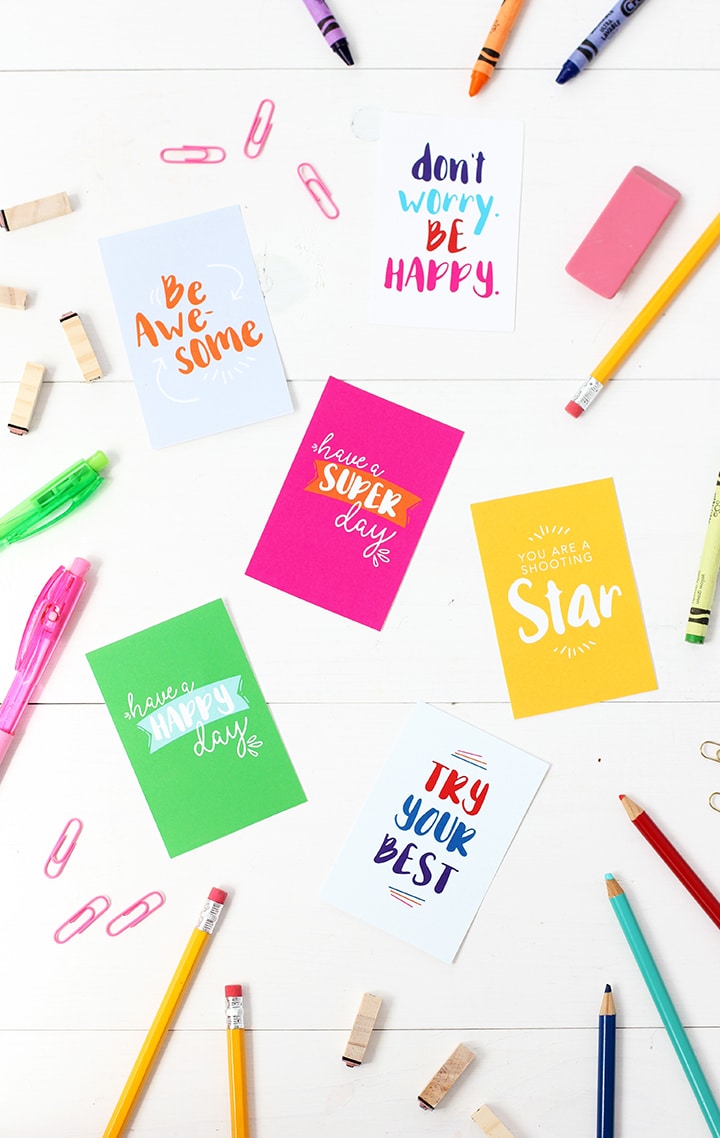 As the beginning of the school year is right around the corner, in anticipation we have been coming up with ways to try and simplify our morning routines to try and make things move more efficiently before the first bell rings. We are excited to be partnering with Rubbermaid today to share how making a healthy lunch can be simplified. Today we will be sharing our go-to lunch ideas for kids along with some adorable free printable lunch box notes for you to sneak in your kid's lunchboxes. We love to leave our girls a quick note in their lunch – especially at the beginning of the school year to remind them that we're thinking of them. We designed these notes with some positive and loving phrases such as Be Awesome, You Are A Shooting Star and You Are The Apple Of My Eye!
Okay, so how can we help simplify your school mornings? Well, we love the Rubbermaid LunchBlox® Sandwich kit – the multi-sized containers make packing lunch a breeze and it comes with an ice pack. So perfect for our busy mornings! Using this system has cut down on so much time in the kitchen, searching for all the mismatched containers and lids (ring a bell, anyone?). The containers also make packing lunch the night before so simple with the separate coordinating containers. The food doesn't get smashed and stays fresh.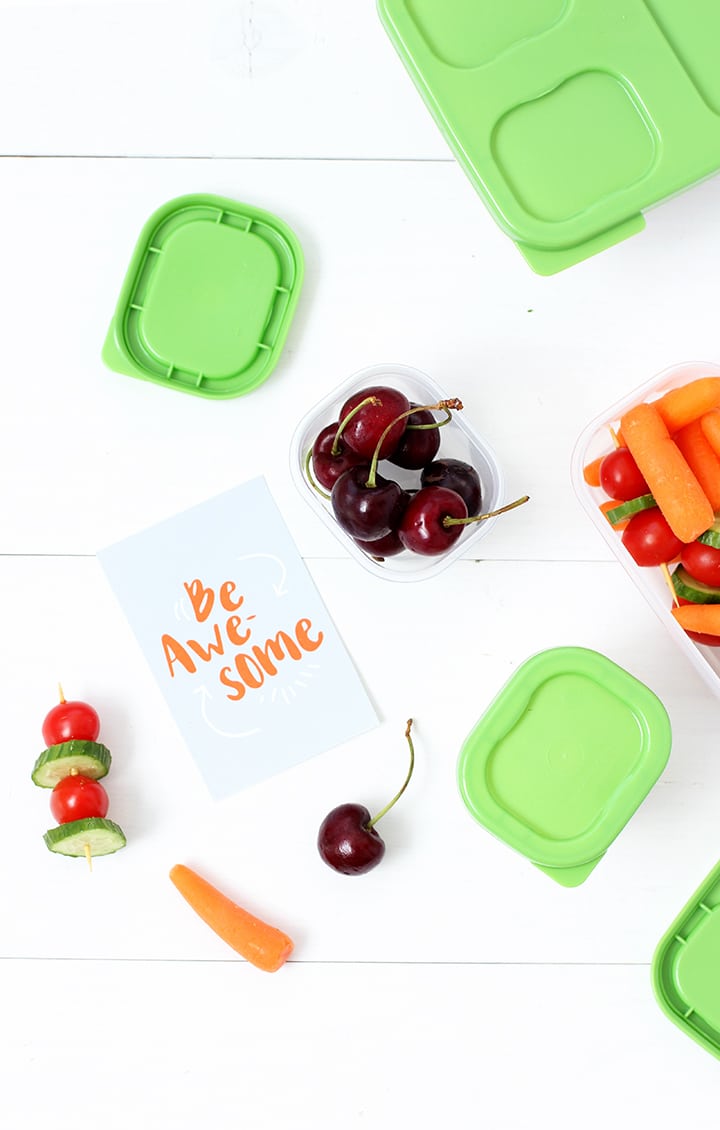 Sometimes it can be so tough to come up with fun and new healthy food options for the kid's lunch. We all get in that rut of packing the same things every day. So, we have rounded up some of our favorites for you to keep that school lunch healthy and enticing for the kids.
Read more for our favorite back to school healthy lunch ideas for kids and the free printable lunchbox notes…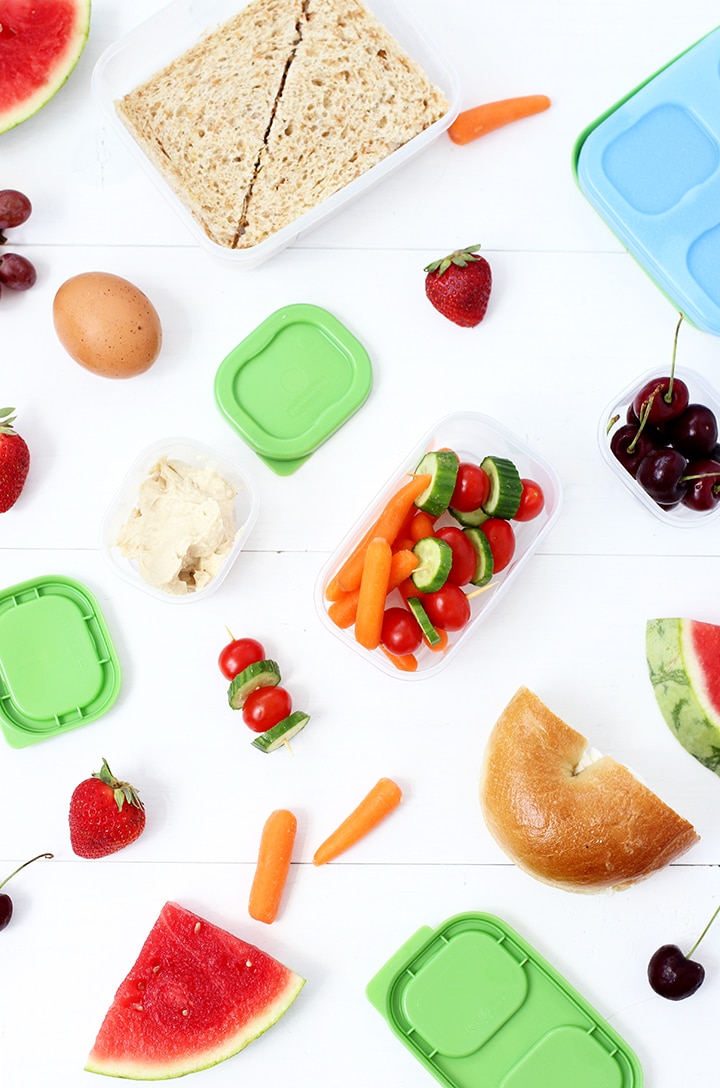 We have broken our healthy lunch ideas into the LunchBlox containers sizes:
Large container
Almond butter and jam sandwich
Tortilla roll ups with black beans, cheese and chicken
Cream cheese and cucumber sandwich
Turkey sandwich
Bagel and cream cheese
Pasta with veggies and pesto
Brown rice bowl with chicken and veggies
Veggie sushi
Grilled cheese with avocado
Pita pocket with chicken salad
Ravioli and sauce
Stir fry with chicken and veggies
Medium container
Cucumber and tomato skewers
Pita triangles with chicken
Cheese squares and crackers
Celery and carrot sticks
Strawberry, blueberry and raspberry skewers
Trail mix
Hard boiled egg
Grapes
Small containers
Hummus and carrots
Ranch dip and snow peas
Cucumbers and Celery
Celery and peanut butter
Apples and almond butter
Blueberries and raspberries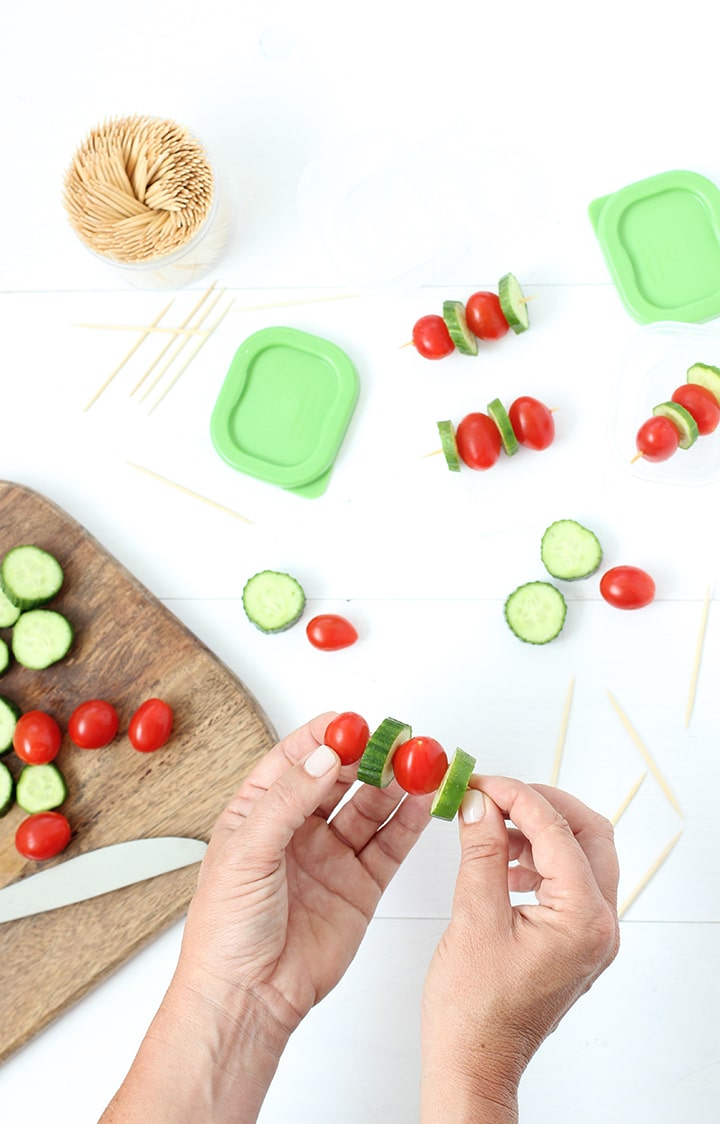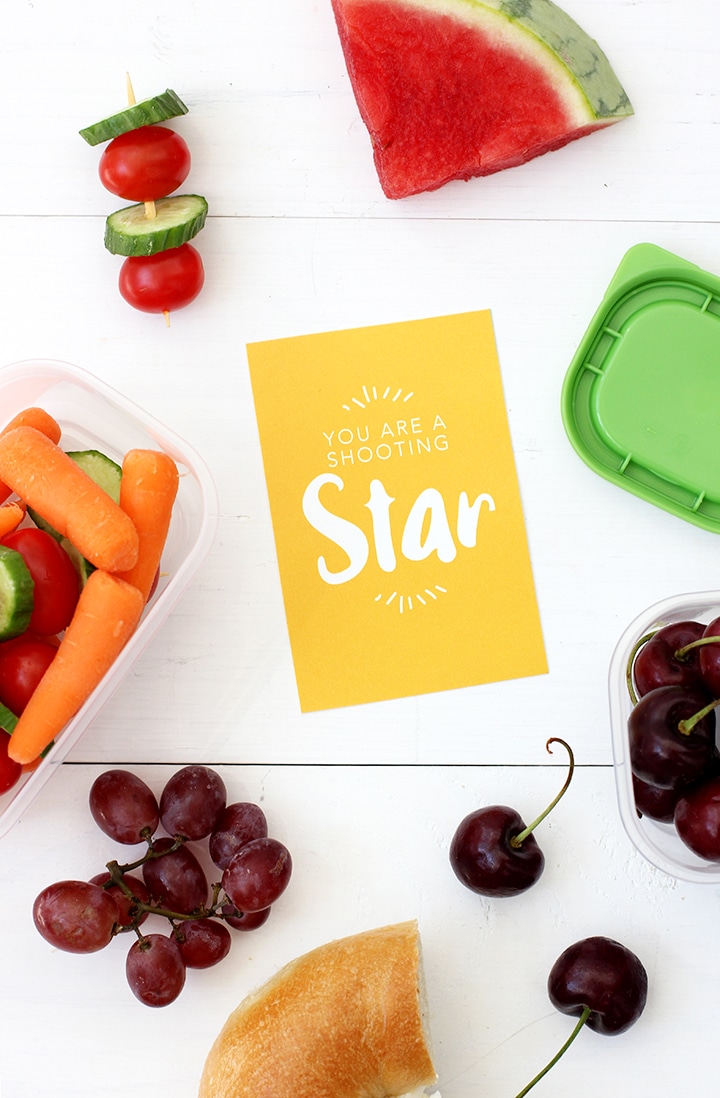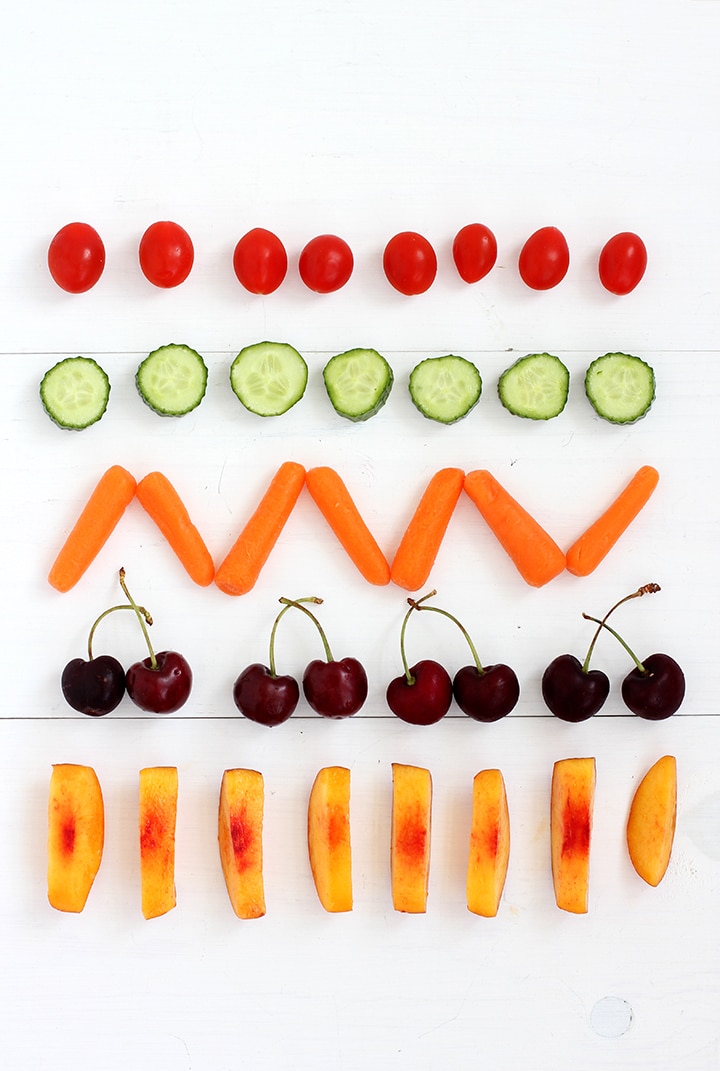 Download and print our free printable lunch box notes. Enjoy! Do you have any other school lunch traditions at your house? Please leave a comment with us!
And head to your local Target to pick up a Rubbermaid LunchBlox Kit. There is a Cartwheel offer for 10-20% off the Rubbermaid LunchBlox® and/or Rubbermaid Fasten+Go™ products. Offer now thru the rest of August 2016. See below for links to coupons.
20% All Rubbermaid Fasten+Go products Cartwheel coupon 8/7 – 8/13
5% off Rubbermaid Lunchblox Sandwich Kit Cartwheel coupon 8/7 – 8/13
Thank you to Rubbermaid LunchBlox® for sponsoring this post. And thank you for supporting the brands that support Alice & Lois. Visit Rubbermaid on Facebook, Instagram and Pinterest.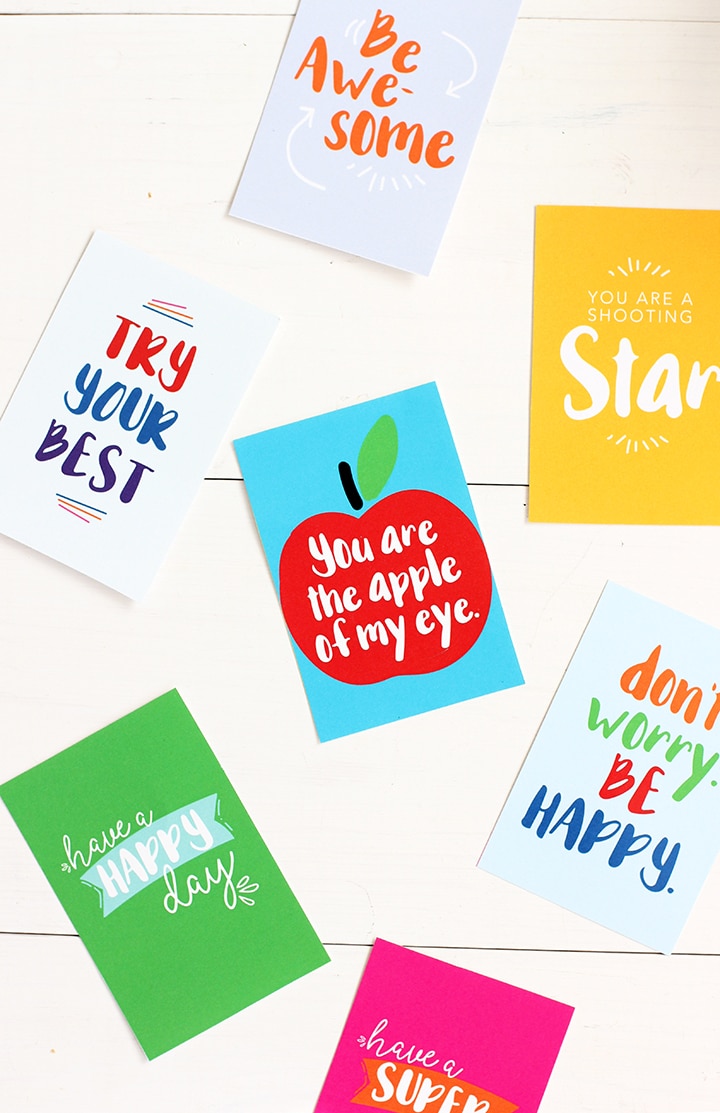 Photos and styling by Sara Albers. Styling assistant Christine McCracken.