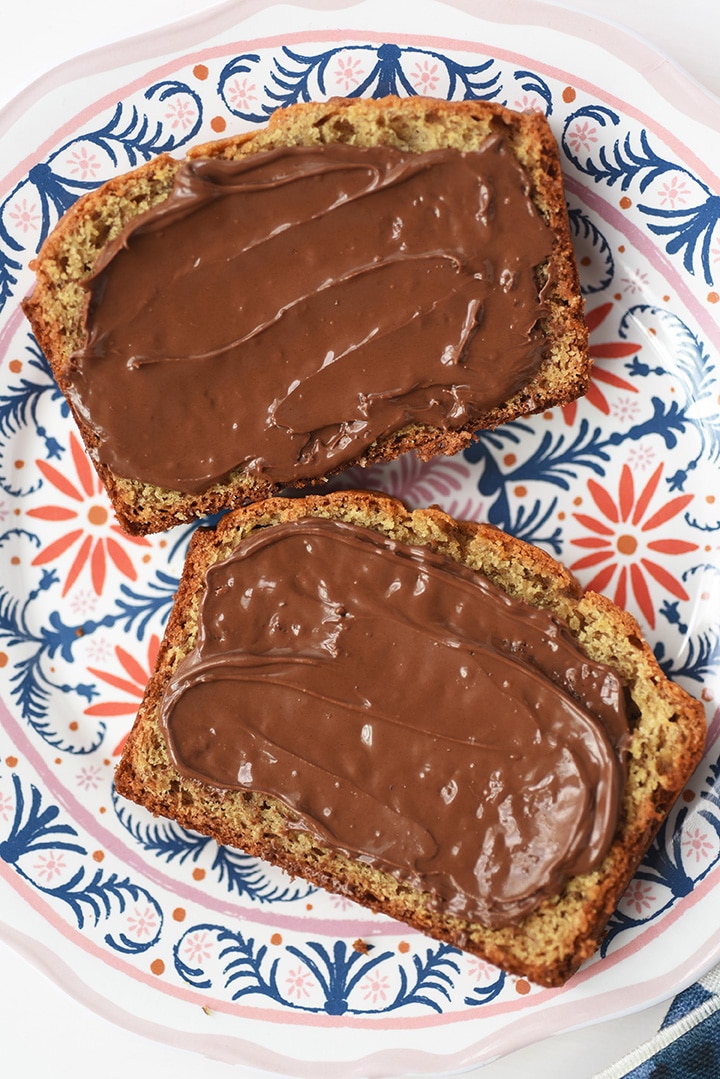 This post is sponsored by Nutella® but all opinions are my own.
 The smell of banana bread baking in the oven is admittedly one of my favorite smells. It brings me right back to being a kid and running in the house after school and instantly knowing that our mom had baked some homemade banana bread. That was the sign of a really good day! Our mom bakes banana bread for us when we all go home for a family visit still. Needless to say, it's a family favorite!
Our favorite homemade banana bread recipe has been passed down from generation to generation. From our grandmother to our mom to us, now our daughters get to enjoy this delicious recipe.
Both Sara and I love making banana bread for our families, as gifts or on special occasions. And we know a way to make it extra special… add a little Nutella® hazelnut spread on the slices of banana bread!
We're sharing our go-to banana bread recipe today that's a lighter spin on our family recipe. It uses vanilla yogurt in place of oil and isn't as sweet as most traditional banana bread recipes.
Read more for the recipe!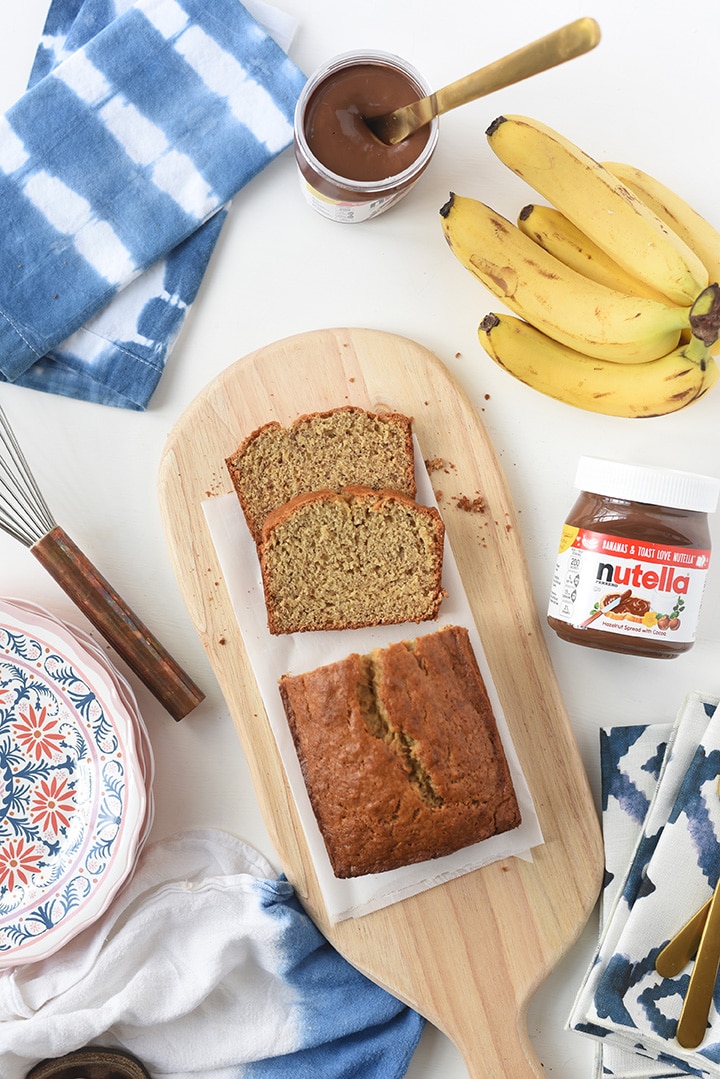 Banana Bread Recipe with Nutella® Hazelnut Spread
1/2 cup sugar
5 tablespoons butter, softened
2 large eggs
1 1/2 cups all-purpose flour
1 teaspoon baking soda
1 teaspoon salt
3/4 teaspoon ground cinnamon
¾ cup vanilla low-fat yogurt
1 cup ripe mashed bananas (2 bananas)
2 tablespoons of Nutella® per serving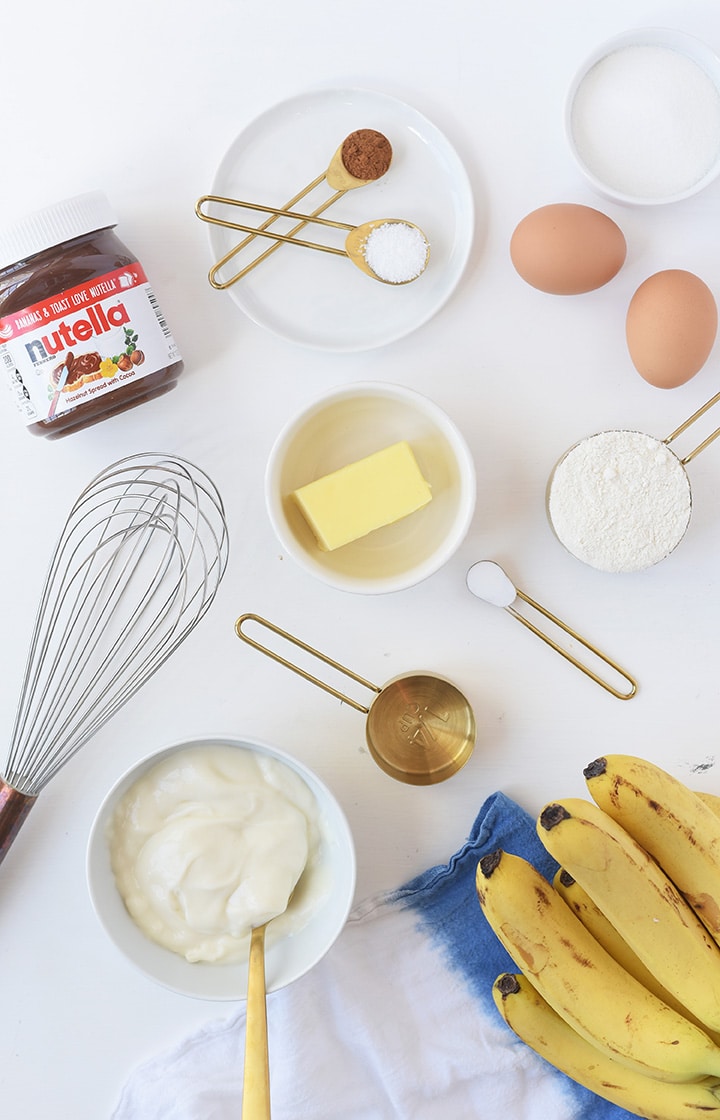 Directions
Preheat the oven to 350° and prepare greased bread pan.
Place sugar and butter in a large bowl and beat with a mixer at medium speed until well blended (about 5 minutes). Add eggs, 1 at a time, beating well after each one.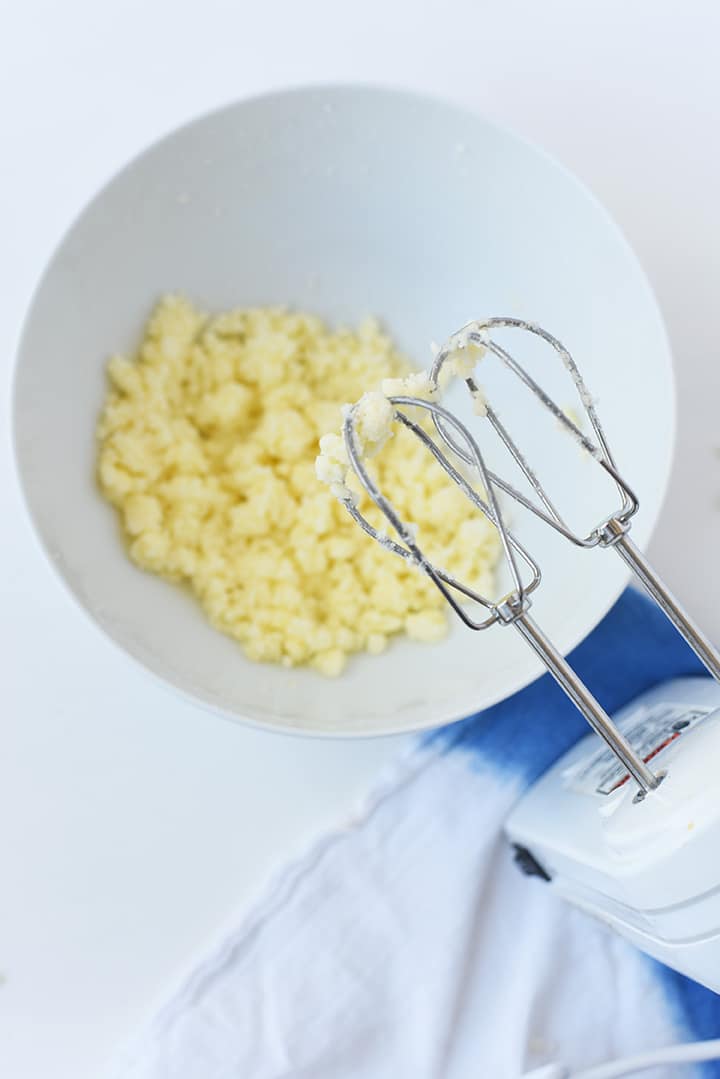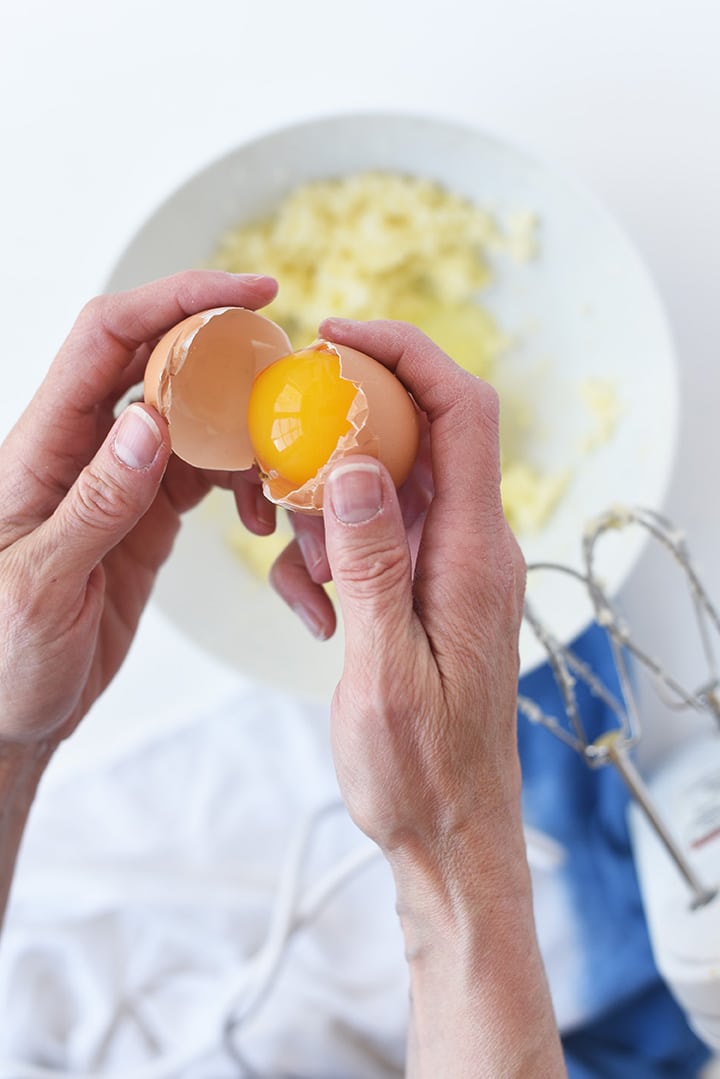 Sift together flour, baking soda, salt, cinnamon. Add flour mixture and yogurt alternately to sugar mixture, beginning and ending with flour. Fold in the mashed bananas.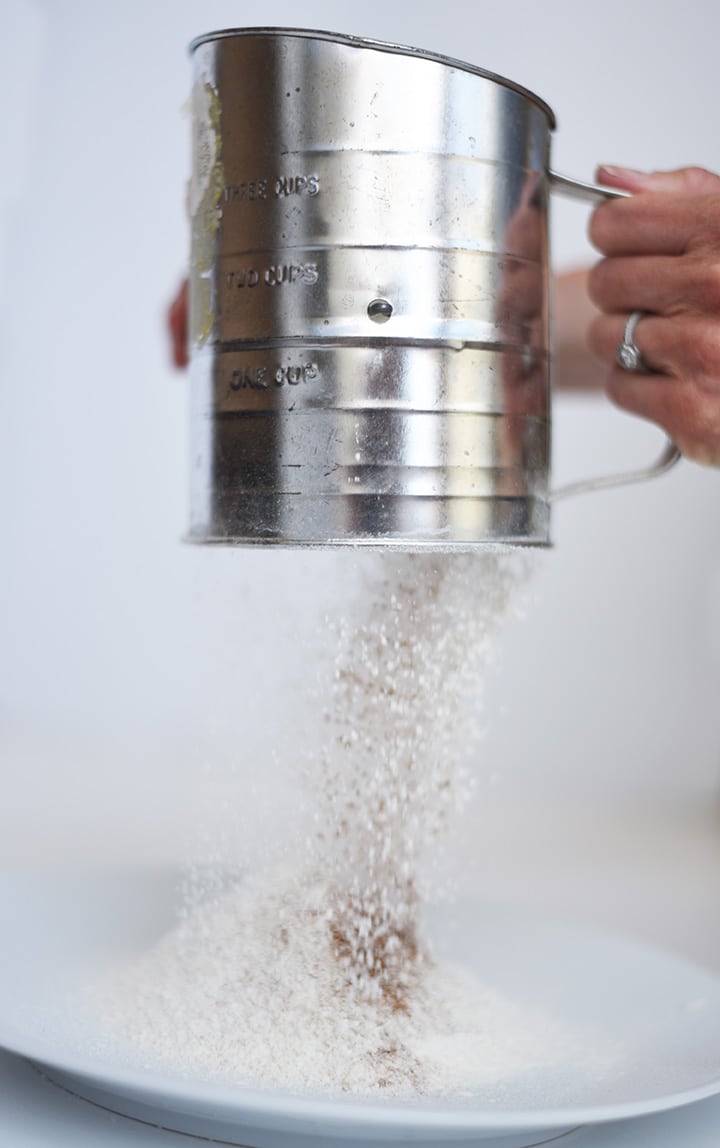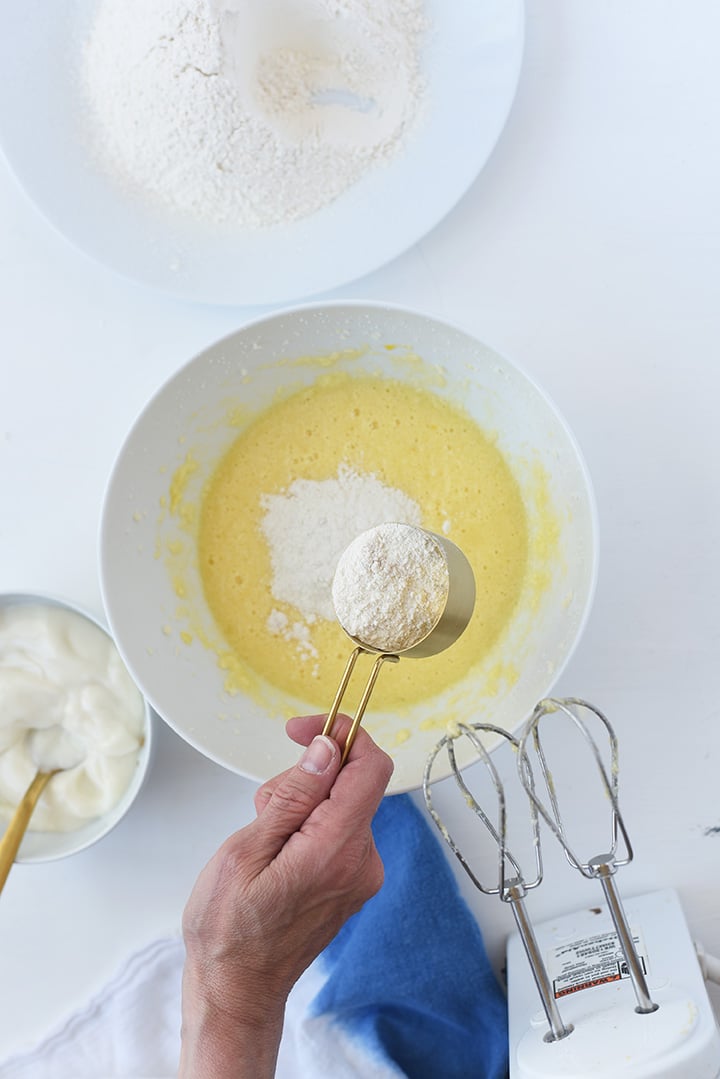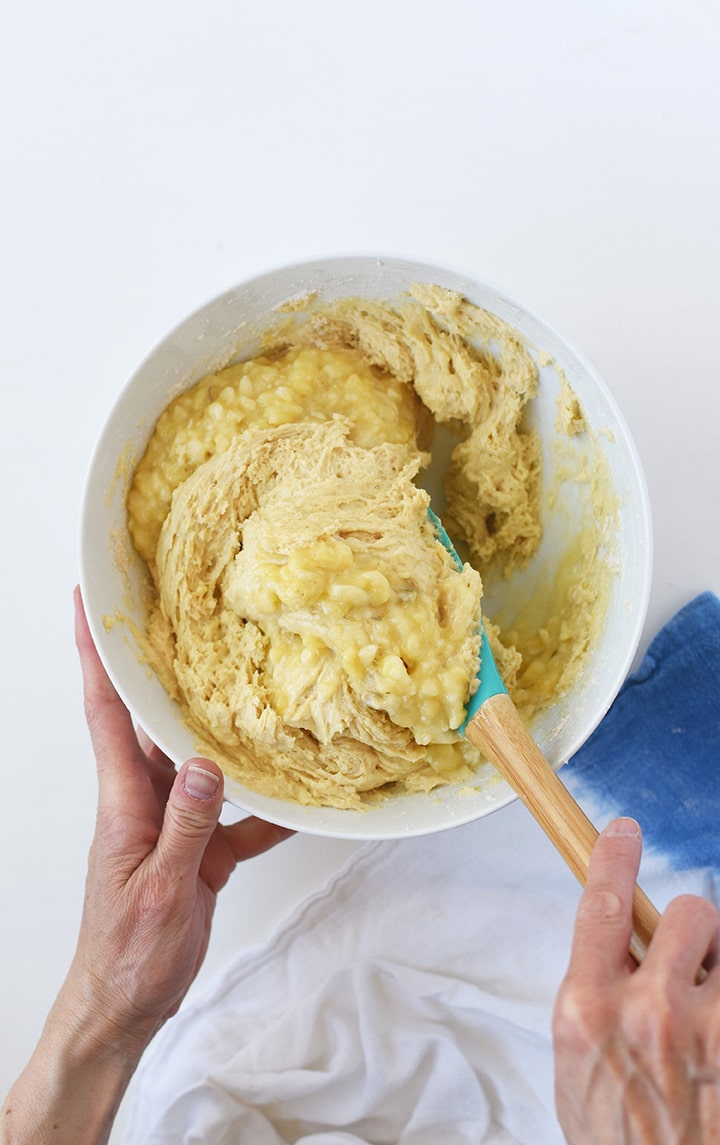 4. Pour batter into an 8 x 4-inch bread loaf pan coated with cooking spray. Bake at 350° for 1 hour. Cool for 10 minutes in pan on a wire rack; remove from pan. Cool banana bread completely on wire rack. Spread Nutella® hazelnut spread on the bread.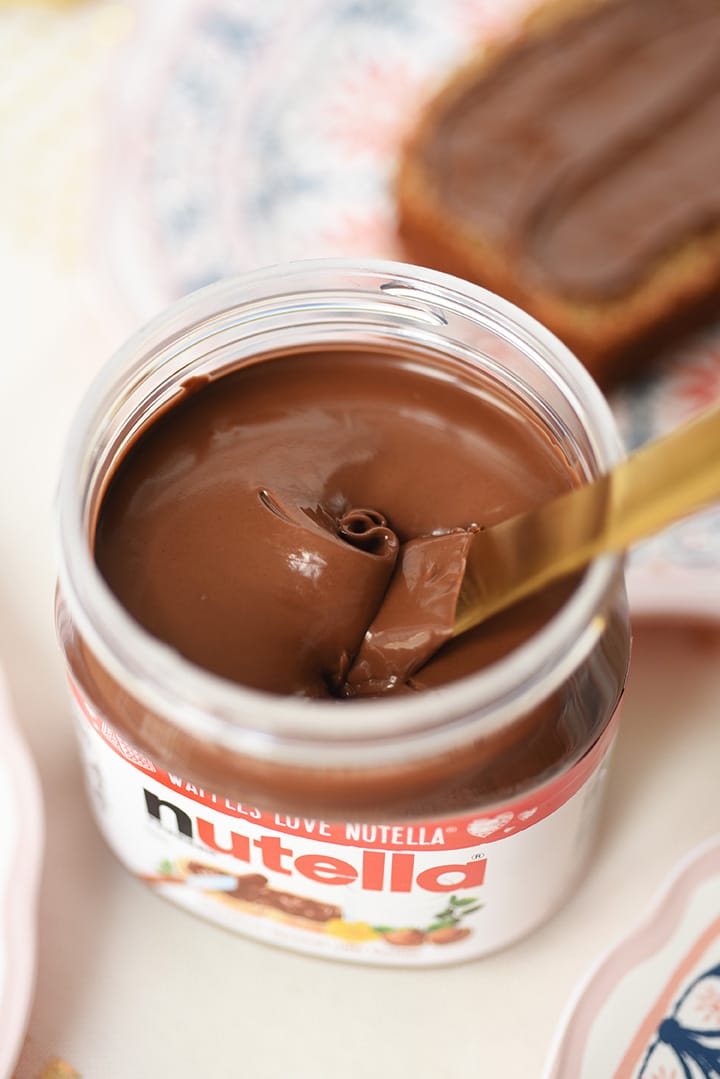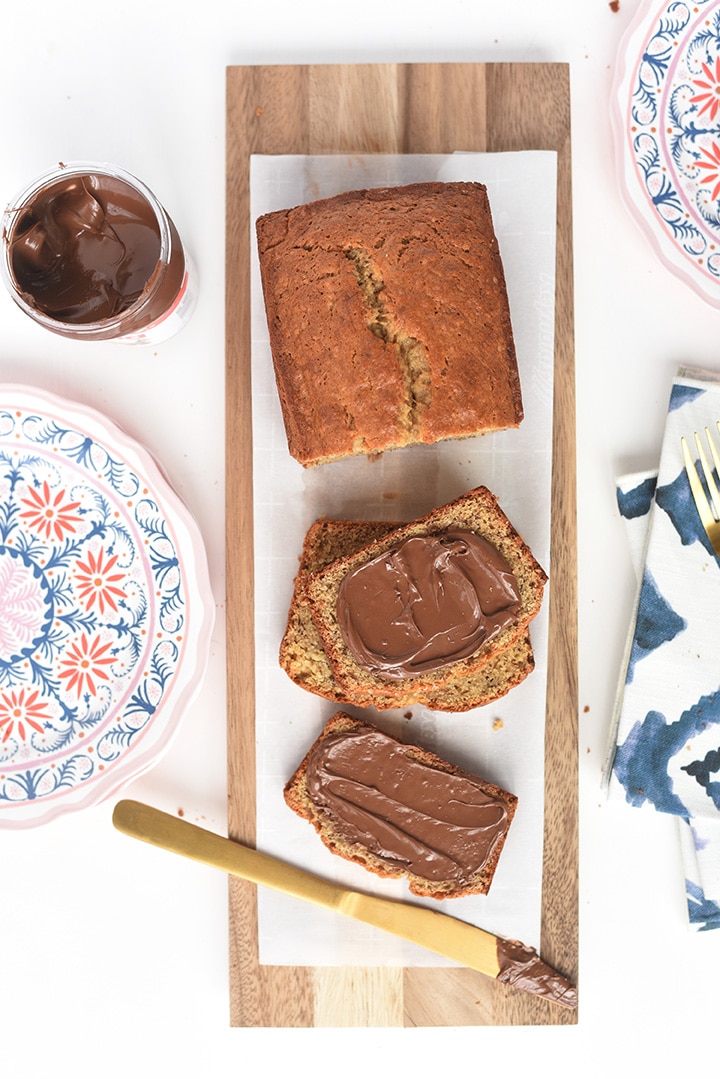 Nutella does not contain artificial colors or preservatives. It's a great way to shake up your brunch menu. For example, it's so pretty to have a brunch with freshly baked banana bread with Nutella for guests to spread on their slice of bread.
Just a little bit of Nutella goes a long way, all you need is a little bit of Nutella on your slices of banana bread.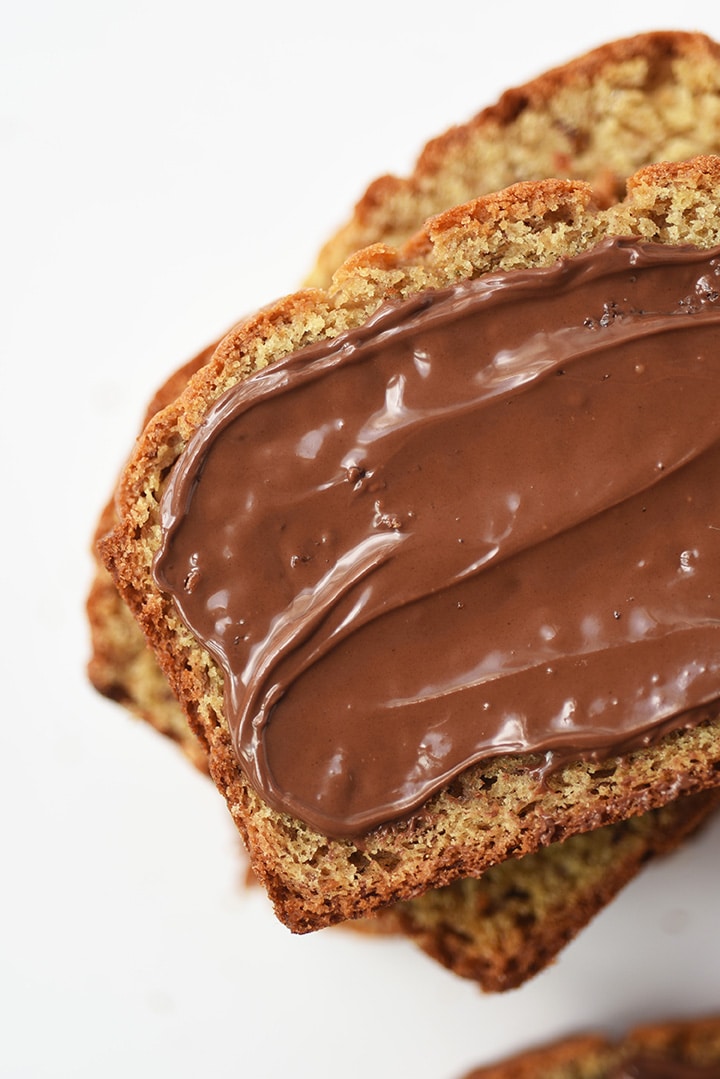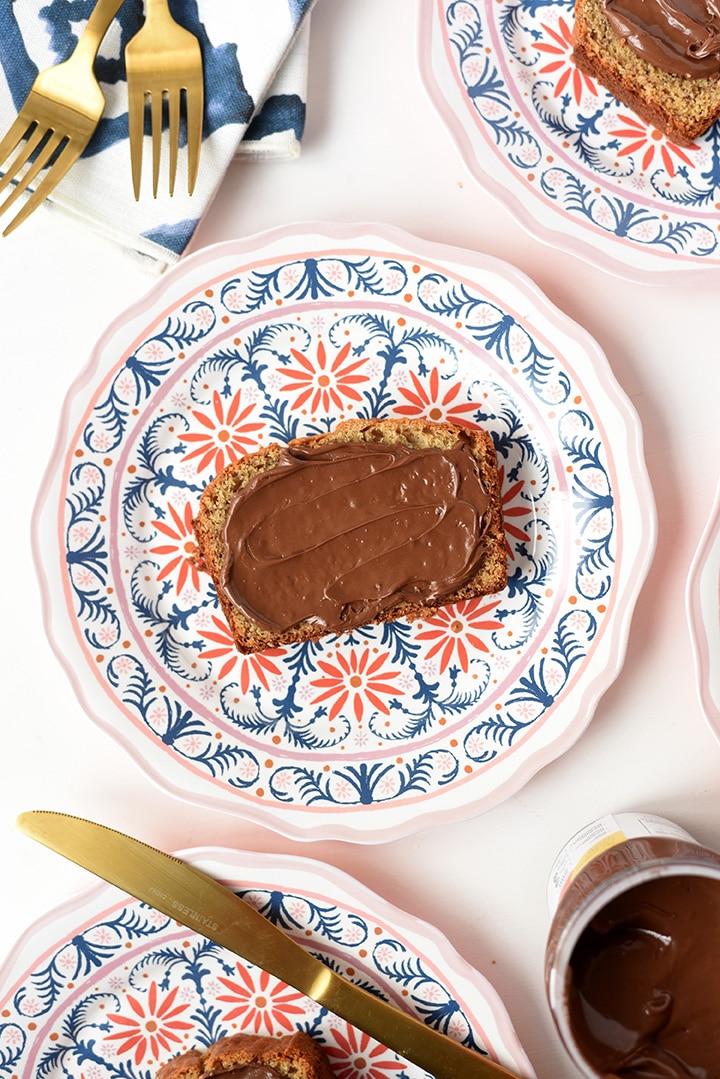 Here's a tip with banana bread – you can freeze extra loaves! We actually have a spot in our freezer that always has frozen extremely ripe bananas. Pull those out, let them thaw, bake your bread. Why not bake an extra loaf to put in the freezer? Then pull it out and let thaw!
More recipe ideas with Nutella® hazelnut spread here.