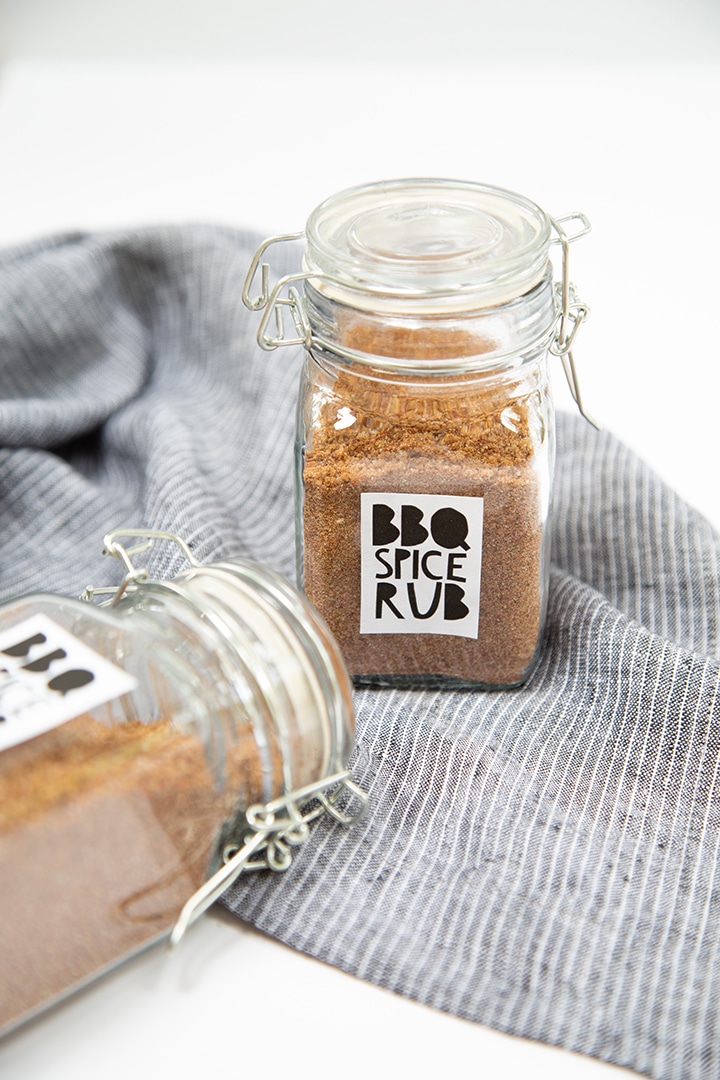 Grilling season is officially here! This is our go-to spice rub for grilling all kinds of meat. And this happens to make the perfect homemade Father's Day gift, don't you think?! This BBQ Spice Rub recipe using spices and seasoning that you will more than likely already have in your kitchen. Chili powder, brown sugar, cumin, garlic and onion powder, paprika, etc. This basic BBQ rub is perfect for ribs, pork shoulder and brisket – anything really.
Make a big batch and fill in little glass jars. We designed a free printable label that you can print, cut and adhere to the jars.
Check out the video we made using the Darby app…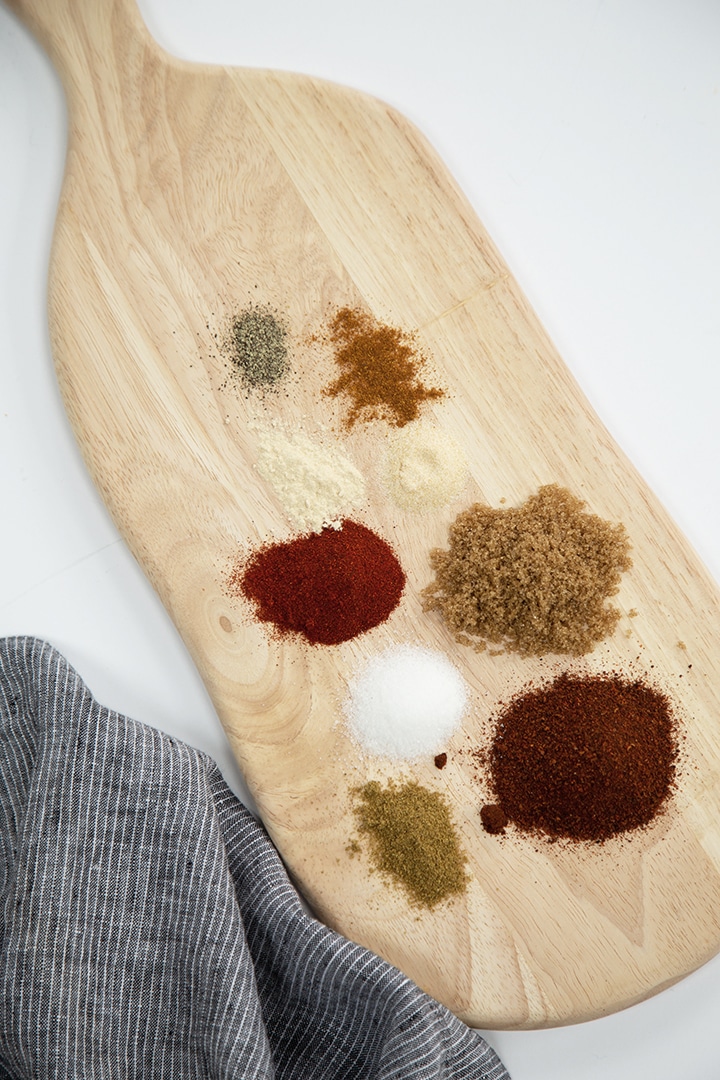 BBQ Spice Rub Recipe
1/2 cup chili powder
1/2 cup brown sugar
5 tablespoons salt
4 tablespoons black pepper
4 tablespoons cumin
2 tablespoons garlic powder
2 tablespoons onion powder
4 tablespoons paprika
1 tablespoon cayenne pepper (or more if you like it spicy)
This recipe makes a little over 3 cups. Store in glass jars. Simply put the rub onto the meat (pat dry before) and grill.
Print the BBQ Spice Rub Labels HERE.  Cut the label squares and adhere to glass jar using glue dots.
Check out some of our other Father's Day food and drink recipes and free printable labels!
Father's Day BBQ Sauce recipe and printable.
Father's Day Homemade Salsa and printable.
Free Printable Beer Labels for Father's Day.
Photos and video by Sara Albers.