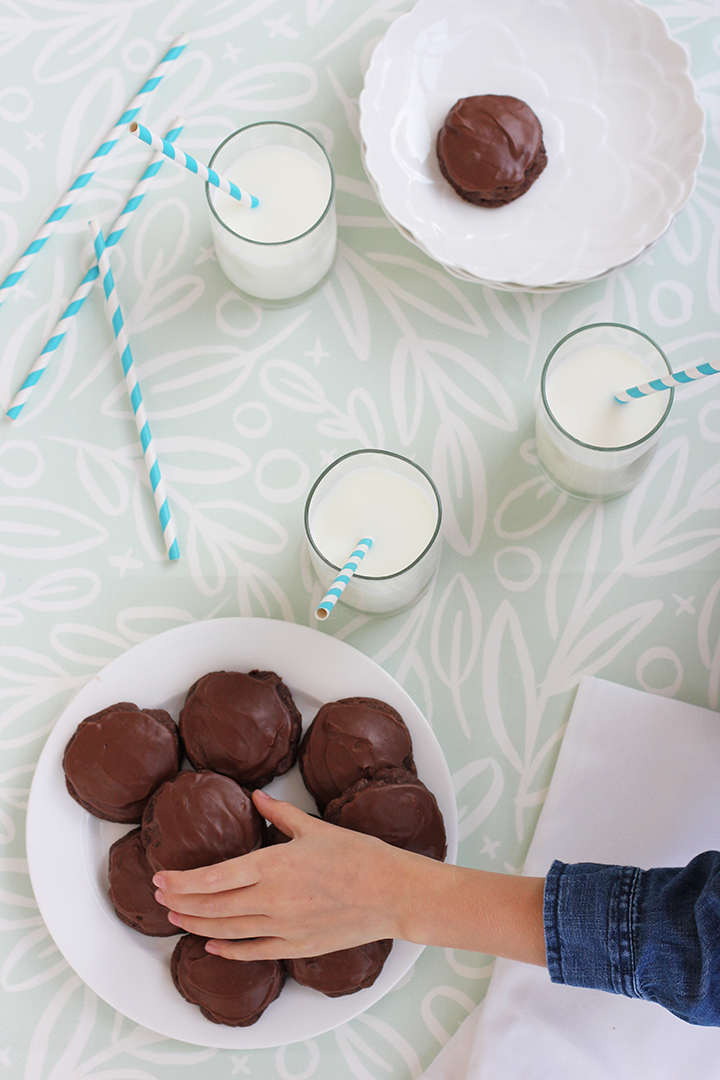 One of our girls' most favorite things to do with their Gram is to bake cookies. It doesn't matter what time of year it is, when we're at our folks' house, one of first activities is to get in the kitchen and bake. Harper, Calla and now Poppy, too all put on aprons along with Gram and get their hands dirty. There might be piles of flour on the floor midway through, but no one cares. Some of the cookies might have brown edges, but that doesn't matter. There might even be three rubber spatulas in the bowl so each little girl gets to lick it clean.
It's a family tradition to bake with our family. I can close my eyes and remember spending time in my grandmother's kitchen. Our mom grew up on a farm in a small town in Minnesota. They raised cattle and pigs and grew corn and soybeans. Our mom even had her very own dairy cow named Tinkerbell. She tells our kids stories of growing up on a farm that they can't believe.
We are delighted to be partnering with Got Milk? today to share a favorite family cookie recipe. Is anything better than a freshly baked cookie and a cold glass of milk? Our mom has such fond memories of having cookies and milk in her family kitchen after helping with farm chores. Her mother used milk in so many of her recipes or paired with recipes – casseroles, dessert bars, cookies, ice cream, bread pudding and milk toast. The recipe we are sharing today is amazing – it's like a mini chocolate cake! Why is it that chocolate cake and cookies are even better with a glass of ice cold milk?!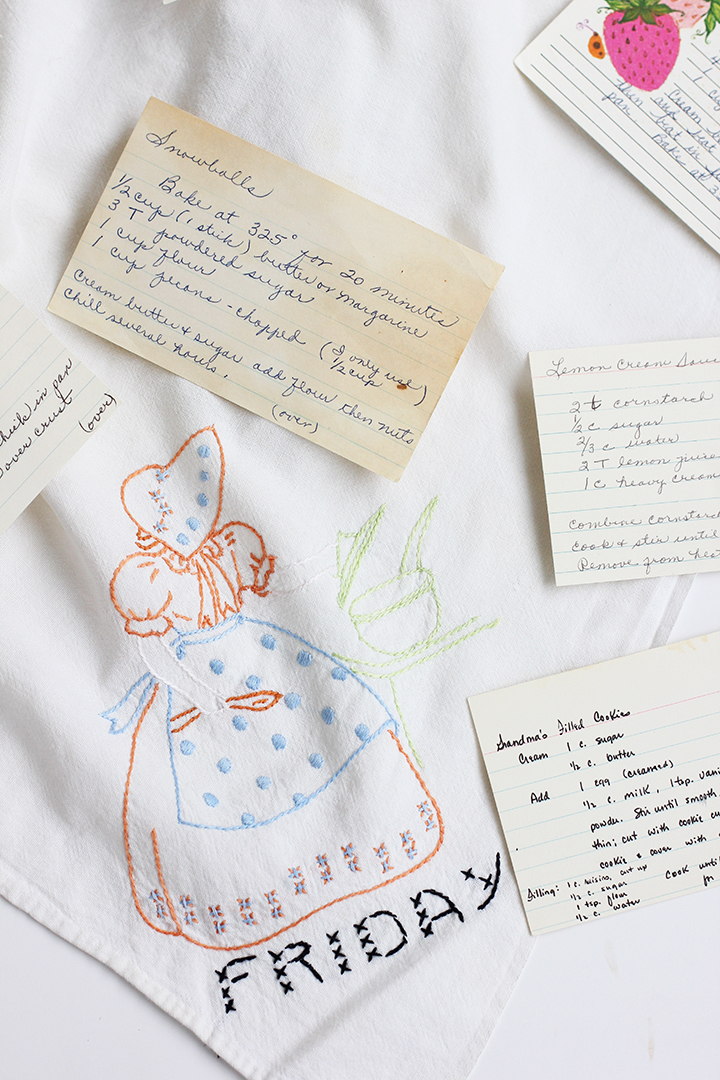 Our family passes down traditions through recipes as Gram continues the cookies and milk tradition with our children. We are lucky enough to have some of our grandmother's hand-written recipe cards (and hand embroidered towels) – which are family treasures. Our mom feels like the art of sharing a recipe even from one generation to the next is almost lost, the hand written personalized aspect. We are so thankful that she is carrying on the recipe traditions. We hope you enjoy this family favorite cookie recipe!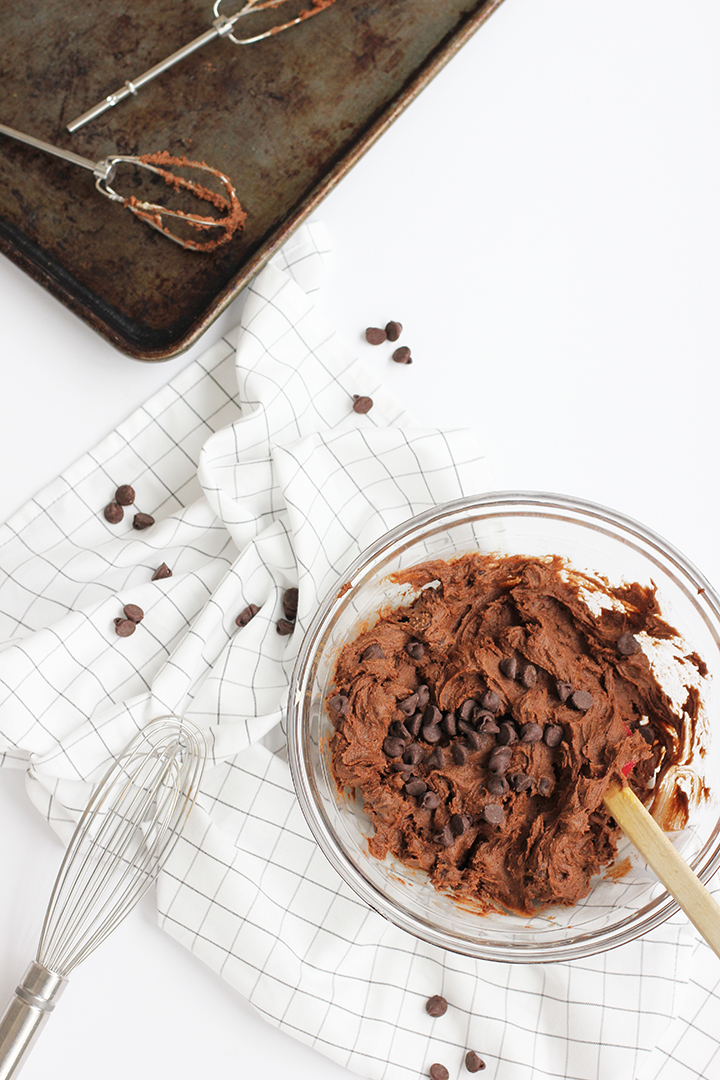 Iced Chocolate Cookie Recipe
Preheat oven at 350
– 1 cup butter softened
– 1 ½ cups sugar
– 2 eggs
– 1 tsp vanilla
– 1 Tbs coffee flavored liquor (or instant coffee)
Cream sugar and butter together with mixer. Add eggs, vanilla and liquor.
– 2 cups flour
– 2/3 cup cocoa
– ¼ tsp baking soda
– ½ tsp salt
Sift dry ingredients.
– 2 cups chocolate chips
Mix dry and wet ingredients. Stir in chocolate chips.
Chill dough for one hour. Use a soup spoon to scoop dough into ball-shaped cookies. Place on cookie sheet. Bake for 8 – 10 mins. Recipe makes 2 dozen cookies.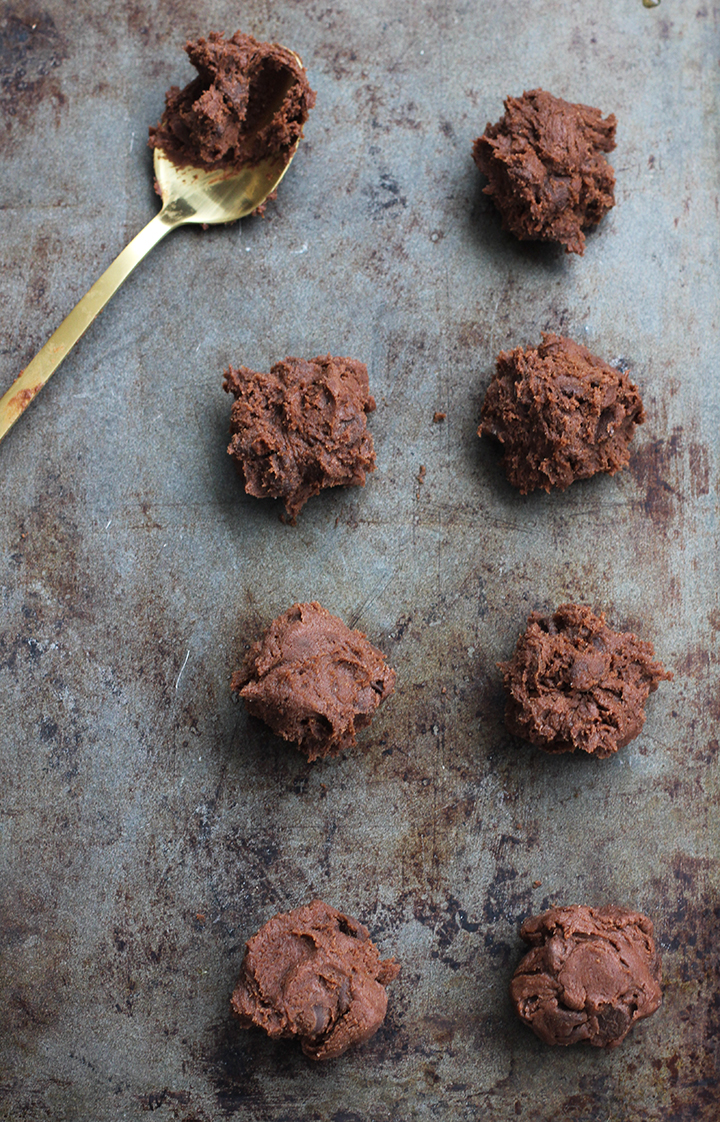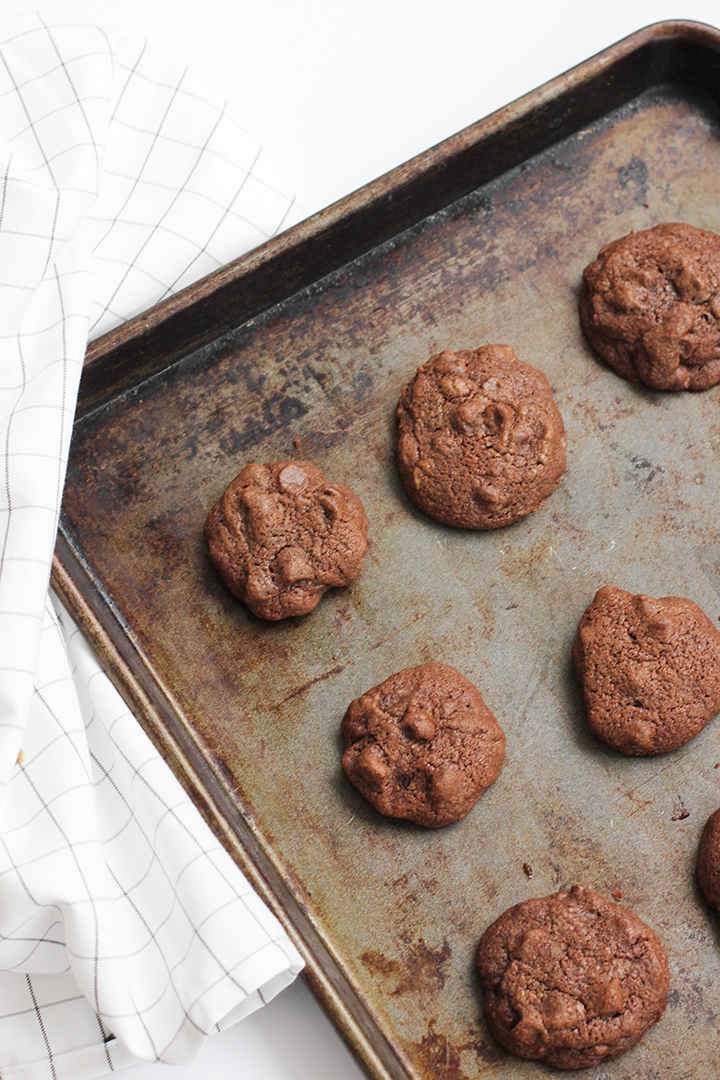 Chocolate Icing Recipe
– 2 ¼ cups powdered sugar
– ¼ cup cocoa powder
– ½ tsp vanilla
– 1 Tbs butter
– ¼ cup milk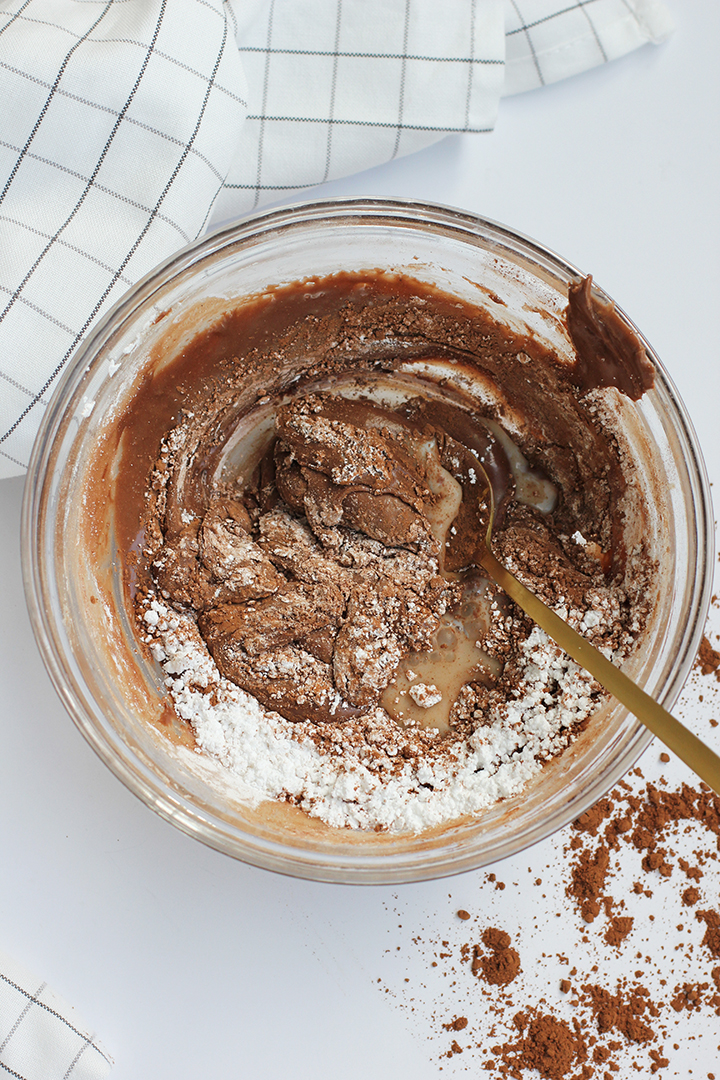 Mix all of the ingredients together and ice cooled cookies.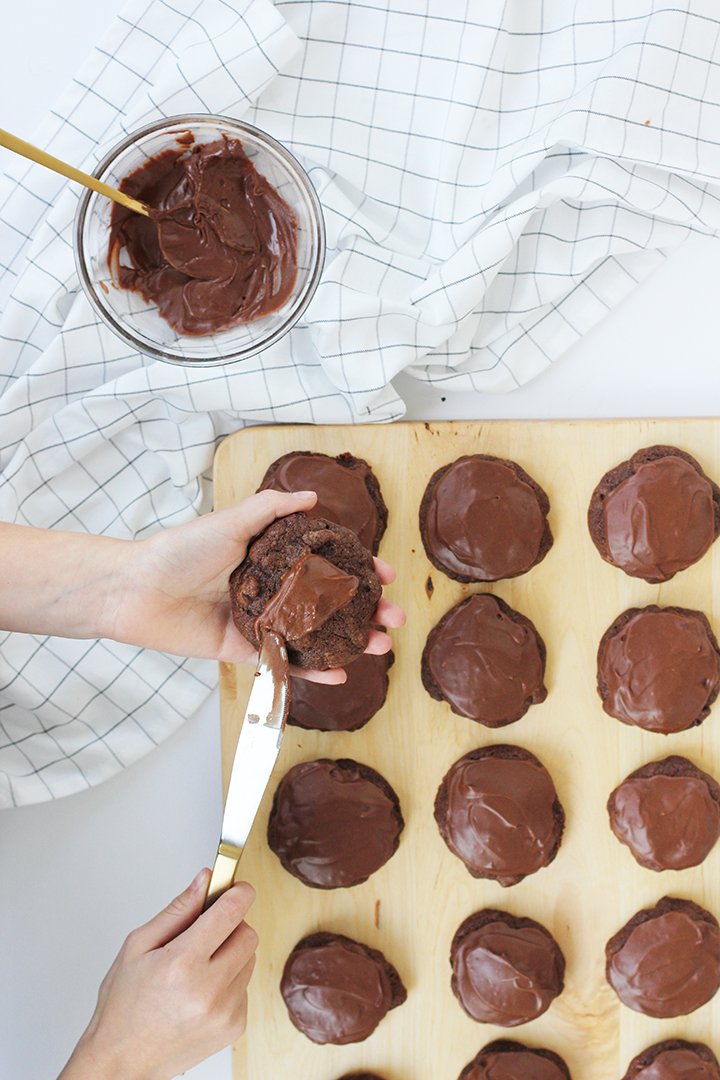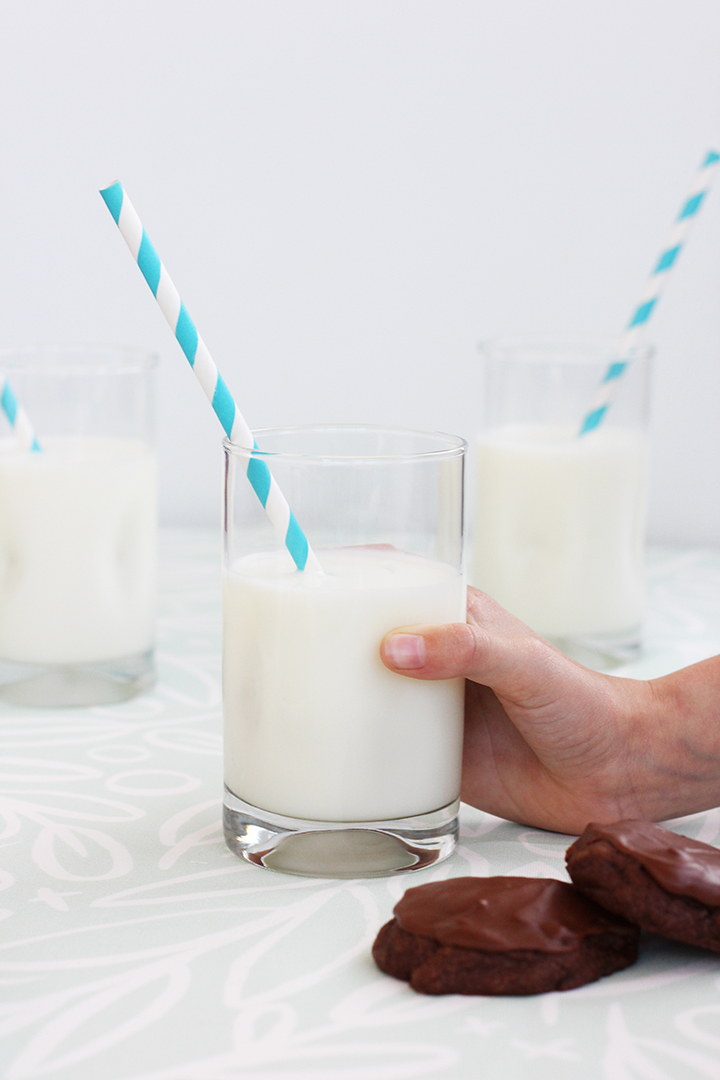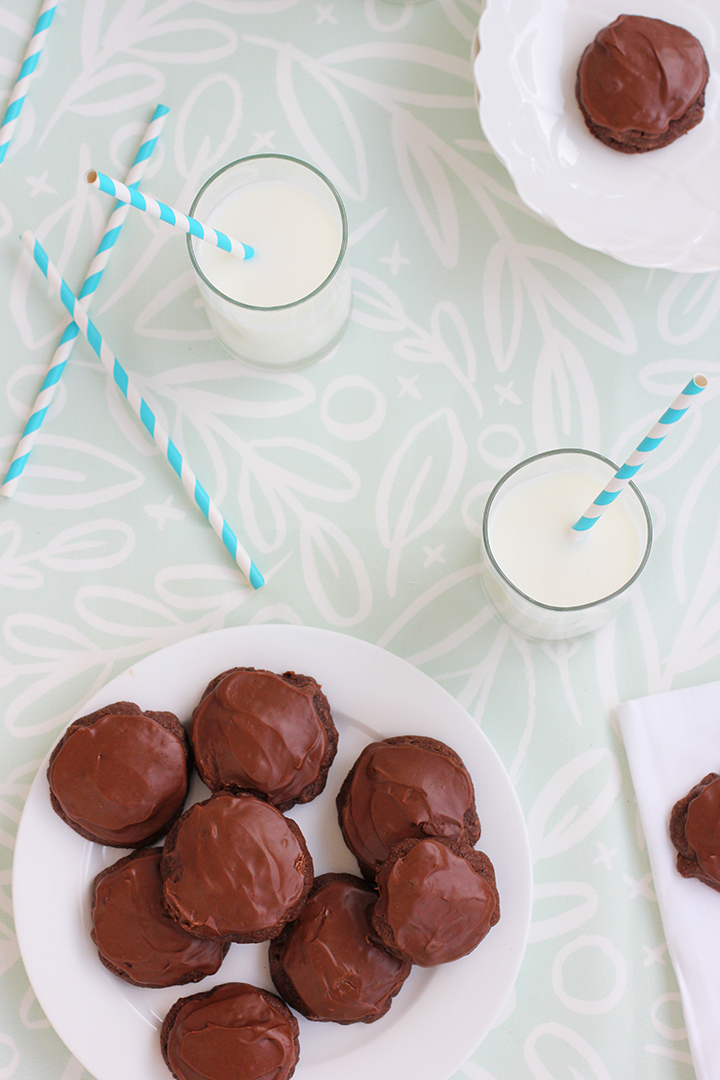 This post was sponsored by Got Milk? Food Loves Milk. Thank you for supporting the brands that support Alice & Lois.
Photos by Sara Albers. all rights reserved.