I tend to be a purist when it comes to margaritas, but when I saw all the Cara Cara oranges at the market the other day, I knew I needed to give a new twist to my margarita recipe. This recipe is low on sugar, high on fresh citrus, which in my opinion, makes for the best margarita. And they are so easy to make. Even me, who is not known as a seasoned mixologist gets rave reviews on these! Try this for Cinco de Mayo or your next barbecue with friends. Can't wait to hear what you think of the best orange margarita recipe!
And you've got to try Sara's Watermelon Margarita, too! It's so delicious and the perfect summertime spin on a margarita.
Read more for the recipe…
The Best Orange Margarita Recipe
This recipe makes one serving. 
2 oz. good tequila
1 oz. fresh squeezed lime juice
1 1/2 oz. fresh squeezed orange juice. (I love using Cara Cara oranges when they are in season.)
2 T agave nectar or honey
Stir together the fresh squeezed lime juice, orange juice, tequila and agave nectar or honey. Then pour over ice. Serve on a salt rimmed glass and garnish with a thin slice of lime.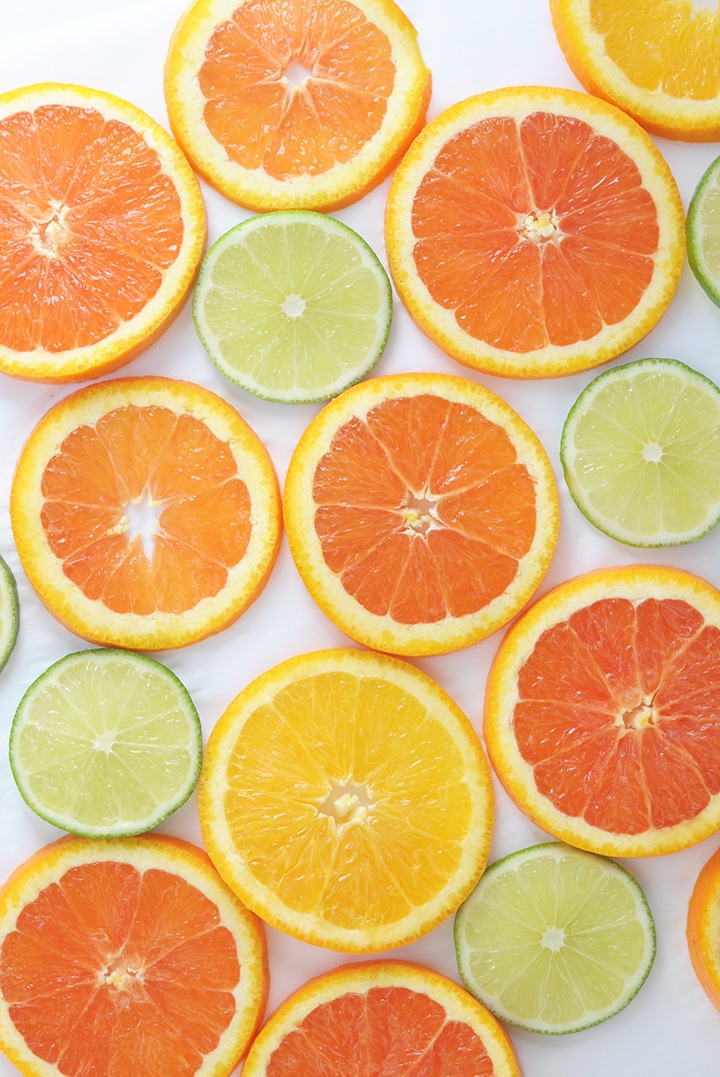 photos by Melissa Fenlon. all rights reserved.