Birthday Party Banner and Treats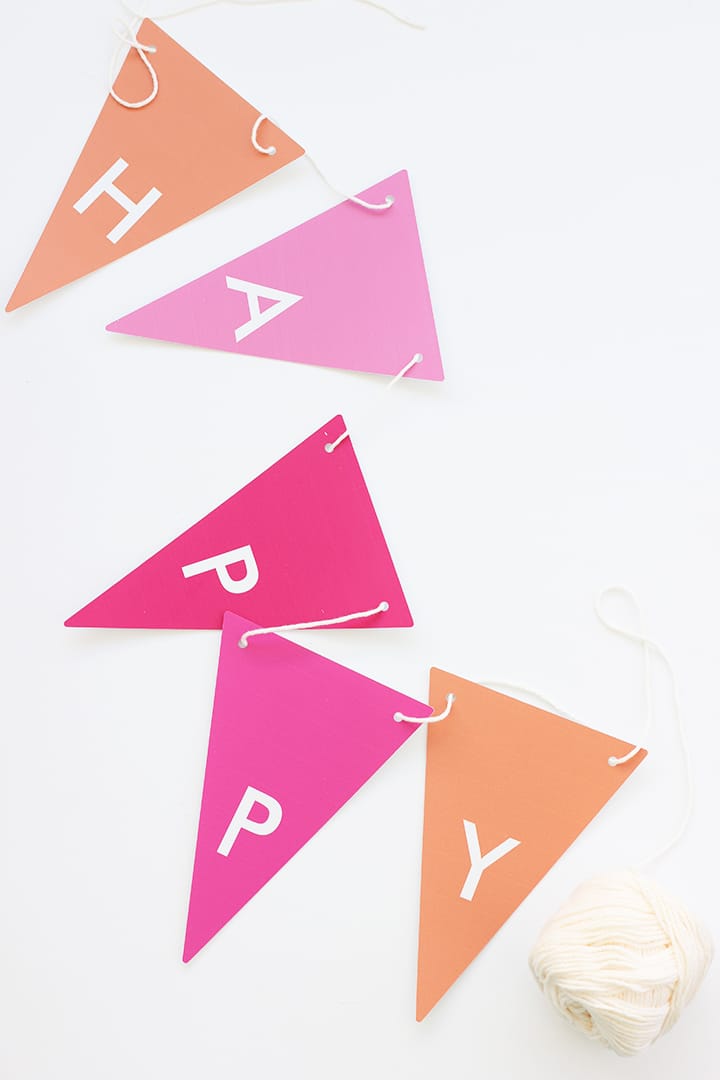 We are hosting a belated birthday party for Calla here in San Francisco this week. With life so busy right now with the end of the school year, along with prepping for their visit, I need to simplify the birthday party planning.
Here are a few things that make planning a kid's birthday party easier – pick a color scheme, not a character theme and keep it simple! Calla loves orange and pink so that made my theme easy. We are excited to be partnering with Zazzle to try out their new line of bunting flags. You guys, these bunting flags are fabulous. I created my own flags, choosing the color (pinks and oranges), shape and letters. I chose to make a simple "happy birthday" banner so we can use it for years to come. And the flags are made from plastic so they will wear so well inside and outside.
I ordered some plates, paper straws and favor bags from Zazzle too. I have to say the favor bags are so stinking cute. We customized the text to read, "Be Happy."
Another trick to a kid's party success is combining an activity with the food or treat at the party. Who doesn't love rice crispy treats? For a twist on cupcakes, the kids will dip rice crispy treats into melted white chocolate and decorate with sprinkles. The kids can add mini marshmallows, coconut flakes, mini chocolate chips and sprinkles.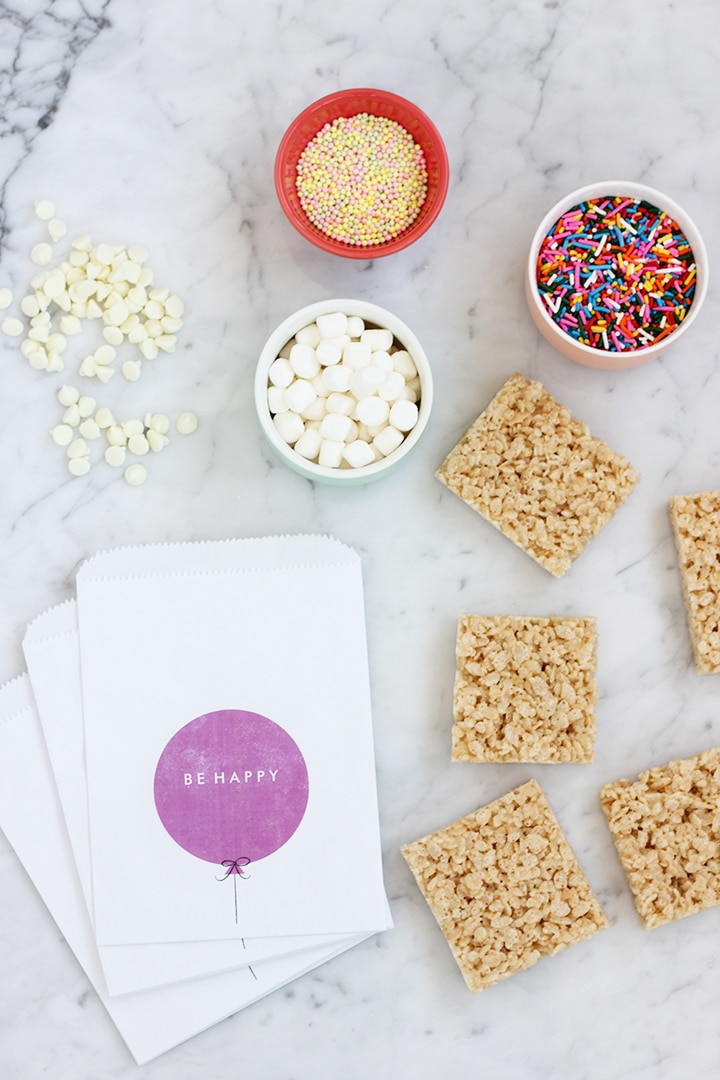 White Chocolate Dipped Rice Crispy Treats
Melt white chocolate chips (or a block of white baking chocolate) on a double boiler.
Cut rice crispy treats into squares.
Dip half of the treat into chocolate.
Lay onto wax paper and add sprinkles.
Let the chocolate set and slide into favor bags.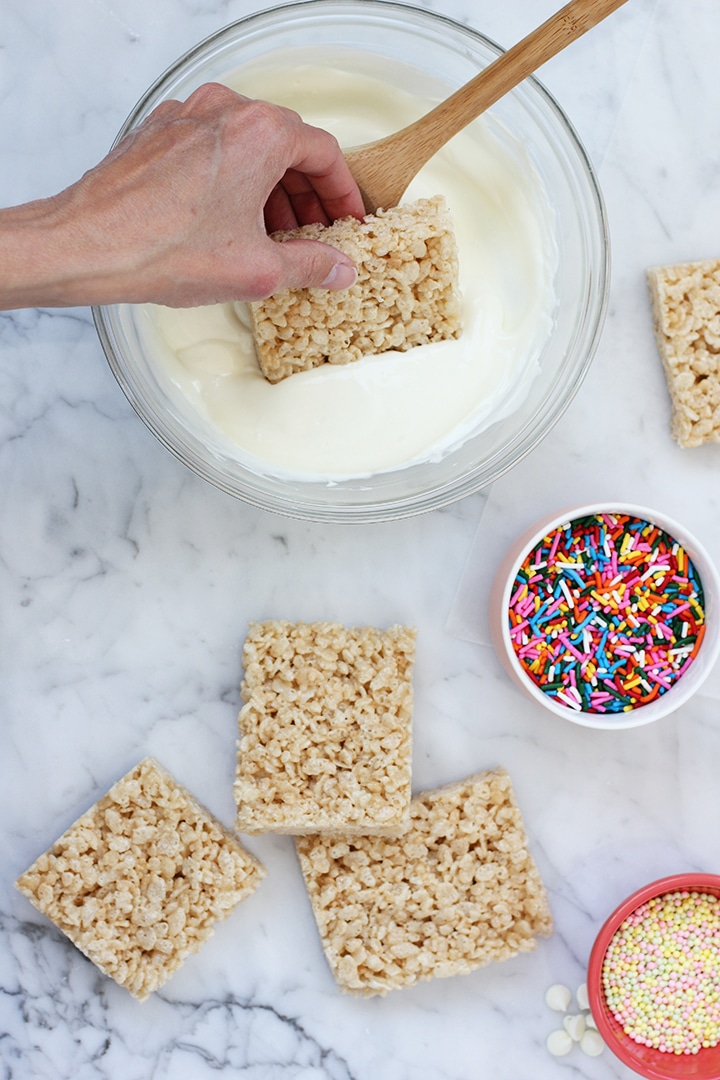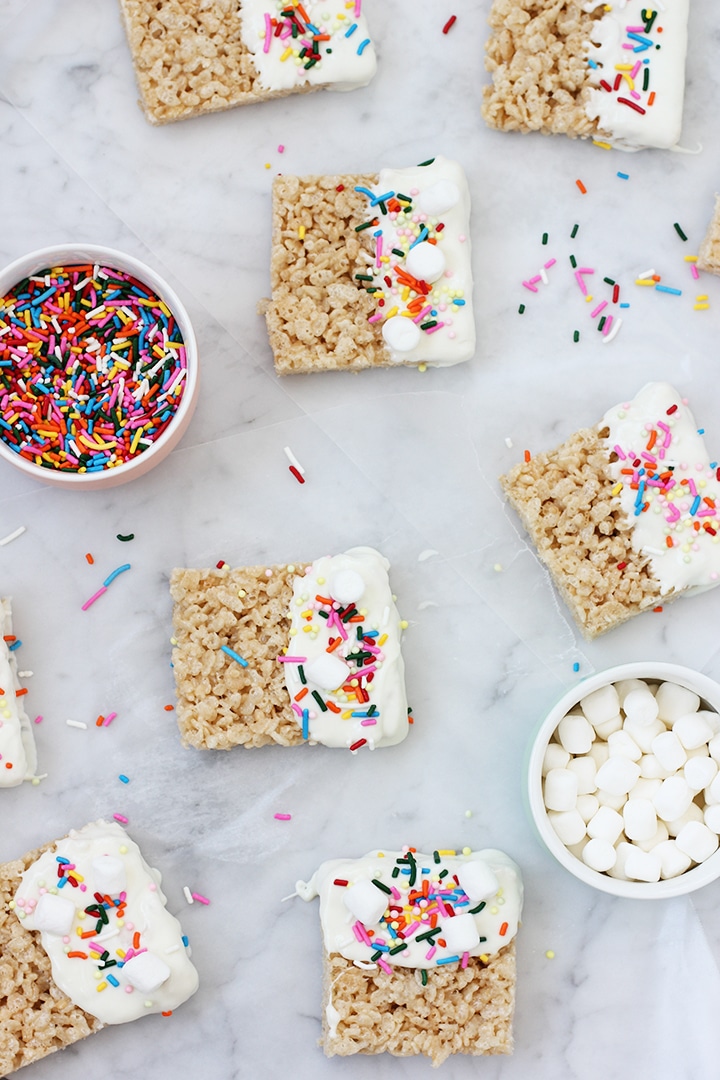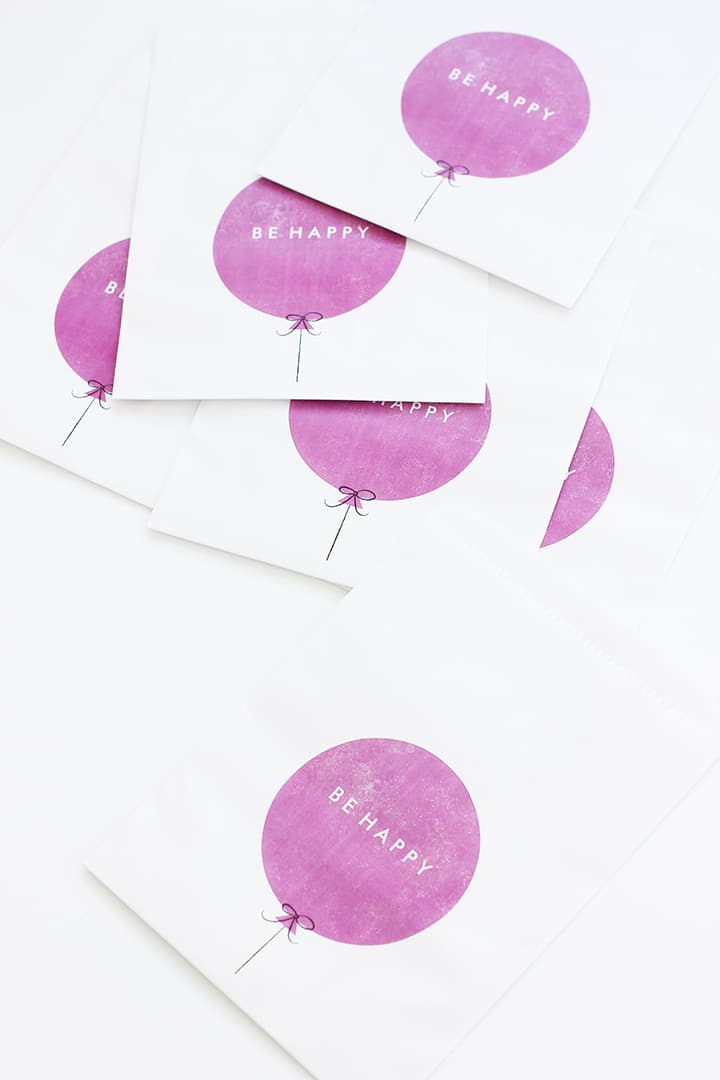 Photos by Sara Albers. All rights reserved.
This post was sponsored by Zazzle. All opinions are my own. Thank you for supporting the brands that support Alice & Lois.