Black and White Mudcloth Easter Eggs Video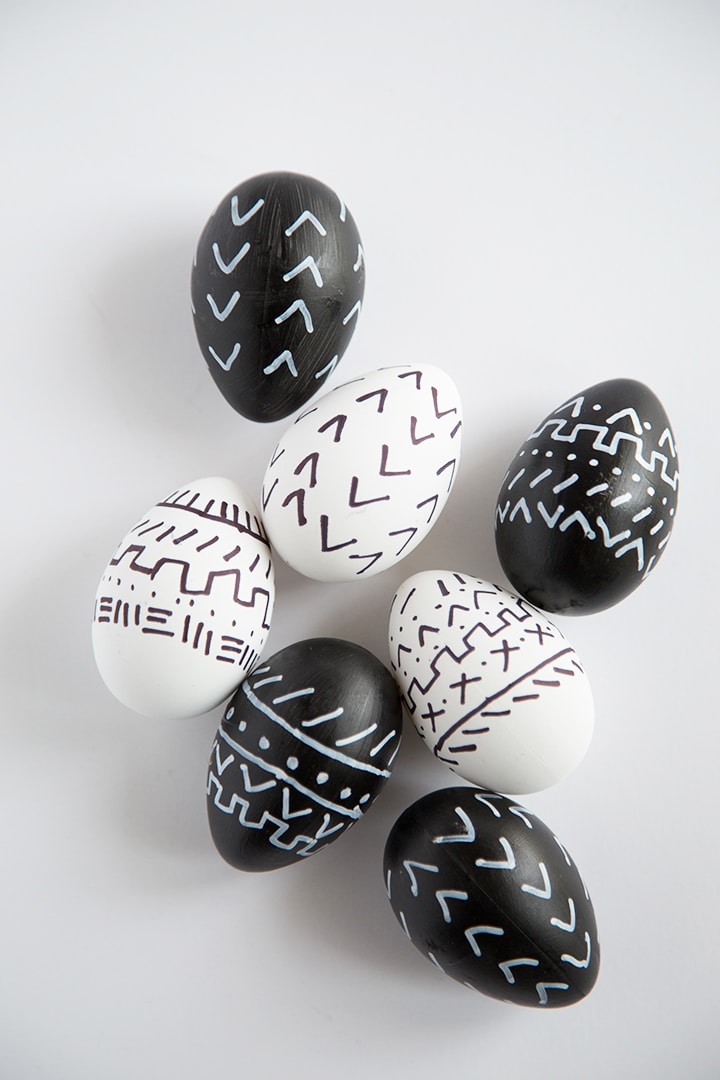 Looking for a unique and one-of-a-kind Easter egg design? We have you covered with our Black and White Mudcloth Easter Eggs Video tutorial. I just adore my mudcloth fabrics that I got from the Alameda Flea Market in the Bay Area. I have made pillows and cushioned top for a bench and even have some displayed hanging from an antique ladder in my living room! I used these fabric as inspiration for some Easter egg designs. I even made a little video using the Darby app to show you just how simple they are to make! These are the perfect Easter decor for anyone loving the simple look of black and white design.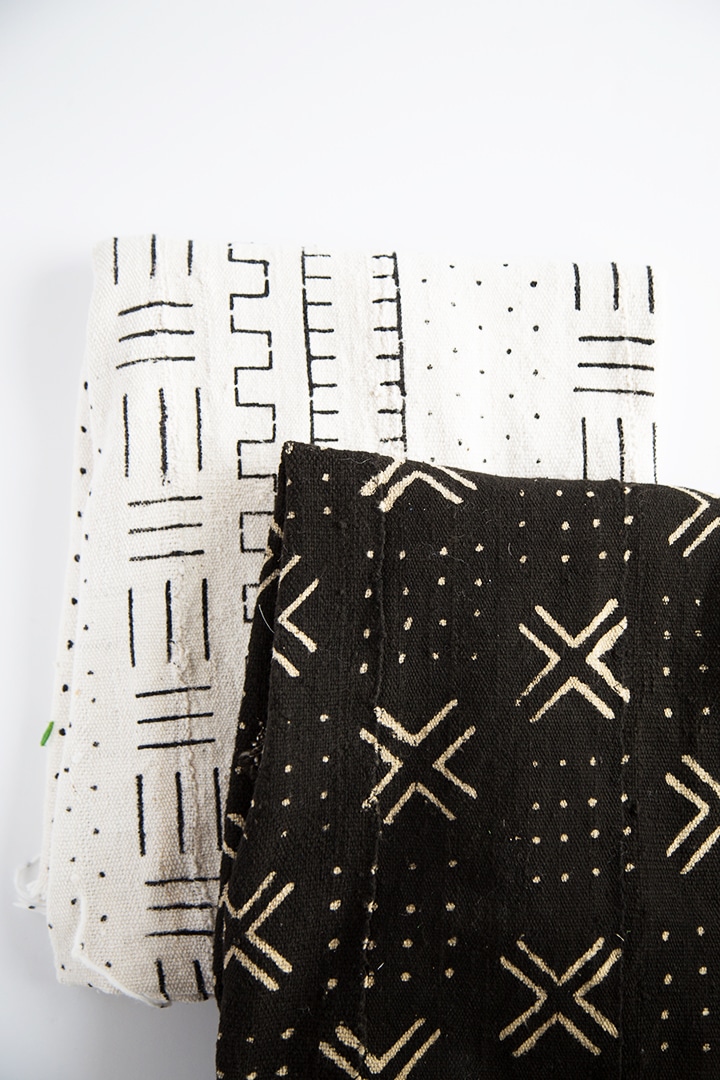 Supplies
Craft eggs or blown out eggs
Black paint or chalkboard craft eggs
Watch our Darby video to see how to add mudcloth patterns to your Easter eggs!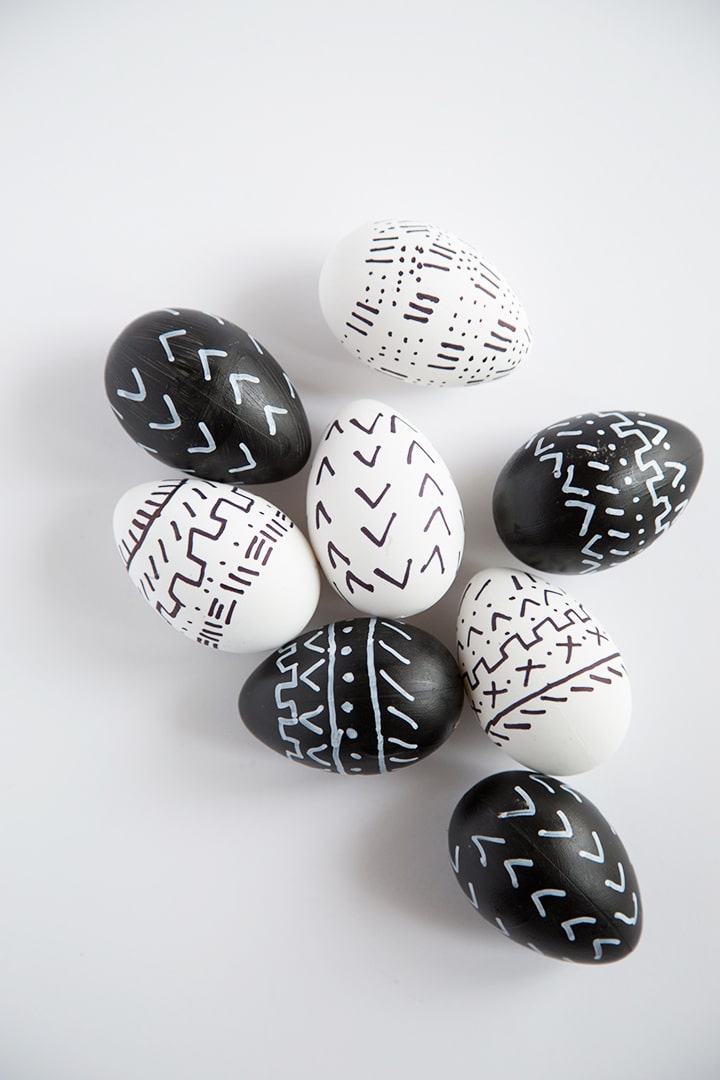 Photos and video by Sara Albers.