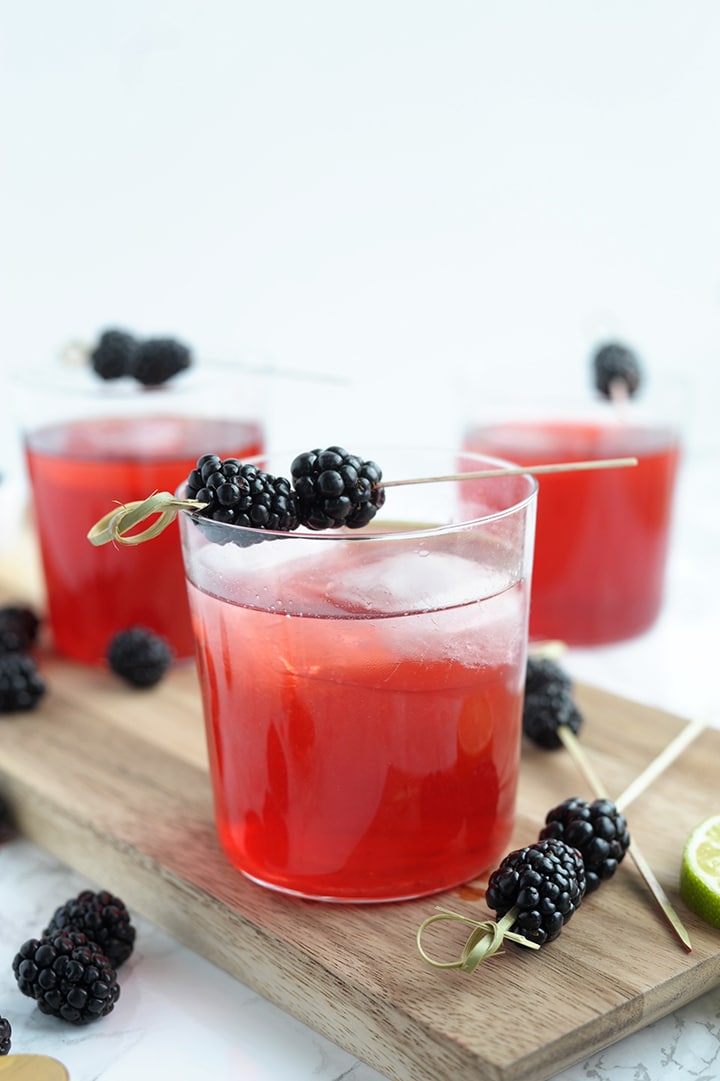 This post has been sponsored by 7UP ®. All thoughts and opinions are my own. Must be 21 or older to consume alcohol. Please drink responsibly.
There's nothing better than a crisp cocktail that combines both sweet and tart flavors to sip on during a summer get together. We love cocktails that feature fresh fruit, and one of our favorite ways to do that is with homemade simple syrup.
We're teaming up with 7UP to share the perfect summer drink recipe – the Blackberry Tequila Cocktail. When planning summer parties, barbecues or last-minute get togethers, we've learned a trick or two about how to keep things simple. One of the best tips is to serve an easy signature cocktail for the night and this Blackberry Tequila Cocktail is one of our faves. It's crisp, it's fresh, it's so delicious! So when I'm in town grabbing all my summer barbecue essentials at Walmart, I can grab everything I need to create my 7UP cocktail.
If you haven't made your own simple syrups with fresh fruit, you've been missing out. It's so easy, takes only 10 minutes and the payoff is so worth it. Making homemade simple syrup with berries adds a bit of sophistication to a cocktail without all of the fuss. It seriously takes 10 minutes to make.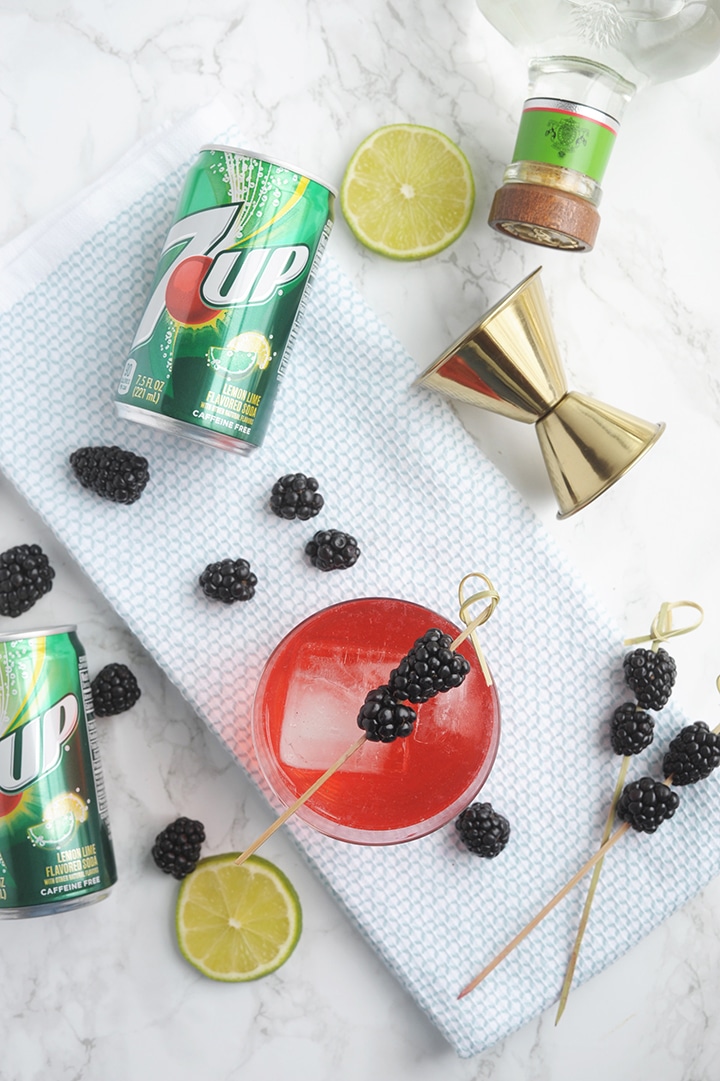 We love the combo of blackberries and lime along with the crisp 7UP as the base for this cocktail, so easy! And the bright pink color of this cocktail just screams summer. This cocktail is quintessential summer, from the pink to the blackberries to the tart lime and bubbles of 7UP, we think you're going to love it.
Summertime is the perfect time to create fresh and fun cocktails. Once you make a fruit based simple syrup, it will become your go-to cocktail ingredient. We are so excited to share our favorite summer cocktail with you!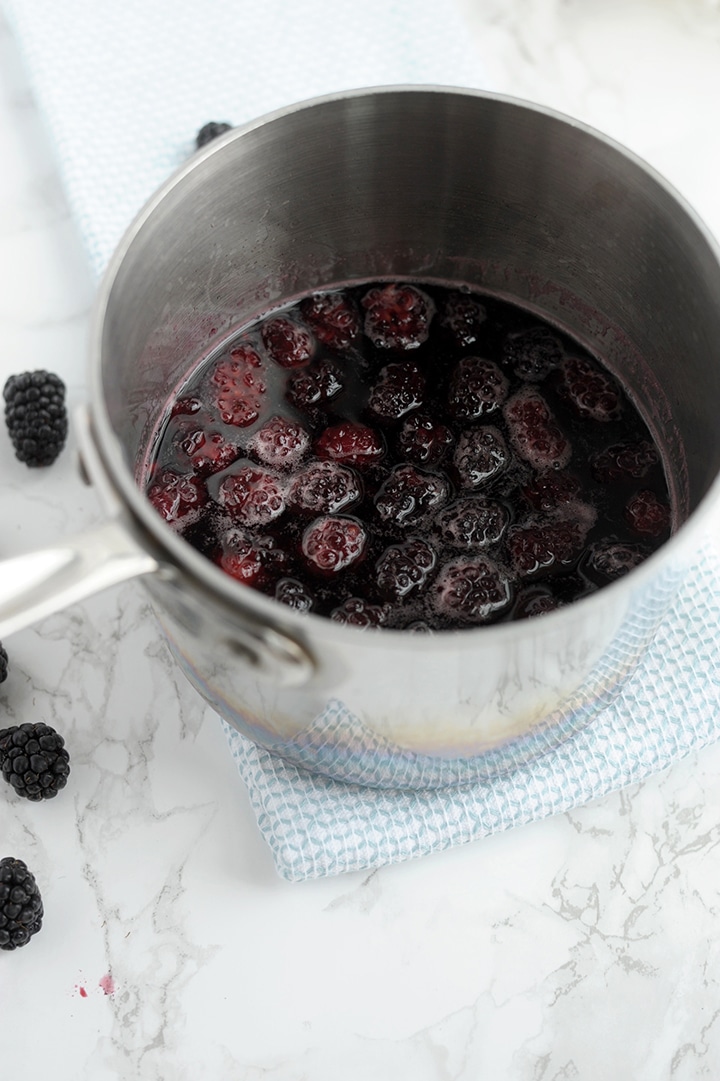 Blackberry Tequila Cocktail
1.5 oz tequila
4 oz 7UP
1.5 oz of blackberry simple syrup
1 oz fresh lime juice
Combine all ingredients in a glass over ice. Stir to combine. Garnish with blackberries and a twist of lime. Serves 1.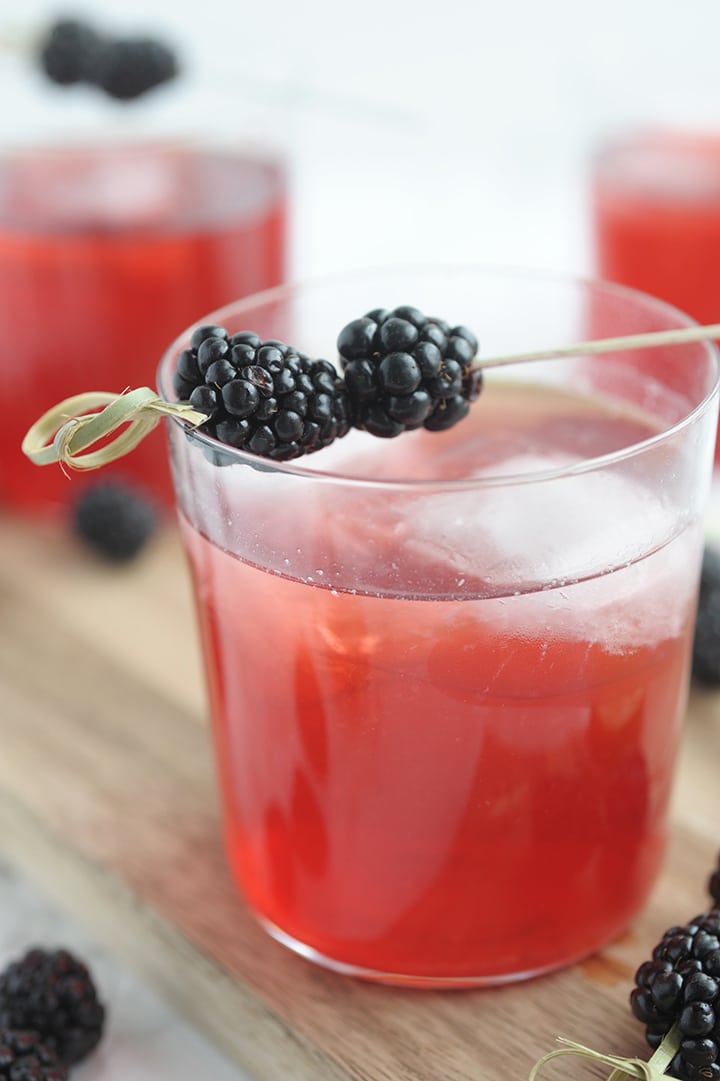 Blackberry Simple Syrup
3/4 cup agave nectar
1 cup water
1 cup blackberries
Heat the agave nectar, water and blackberries in a medium saucepan over medium high heat and bring to a boil. Reduce heat and simmer the mixture for 10 minutes. Smash the berries with a spatula or potato masher after removing pan from heat. Let cool for ten minutes and strain mixture in fine sieve to remove fruit and seeds.
You can make the blackberry simple syrup ahead of time and keep it cool in a sealed jar in the refrigerator until you're ready to mix your cocktails. One of the best things about simple syrup is that a little bit goes a long way, both in flavor and color. We like to use the agave nectar instead of white sugar to cut down on the sweetness overload. Using the agave really allows the berry flavor to shine through.
We also wanted to share some of our favorite summer time cocktail accessories. If you haven't used a silicone large ice trays, it's are a must. These big cubes keep your drinks cool since it takes longer for the ice to melt. We're also fans of the bamboo skewers, they add such a nice touch when garnishing your drinks. I can pick up so many summer party essentials at Walmart, along with some ingredients for my 7UP cocktail.
For more ideas for simple summer recipes using 7UP, follow this link. Happy summer!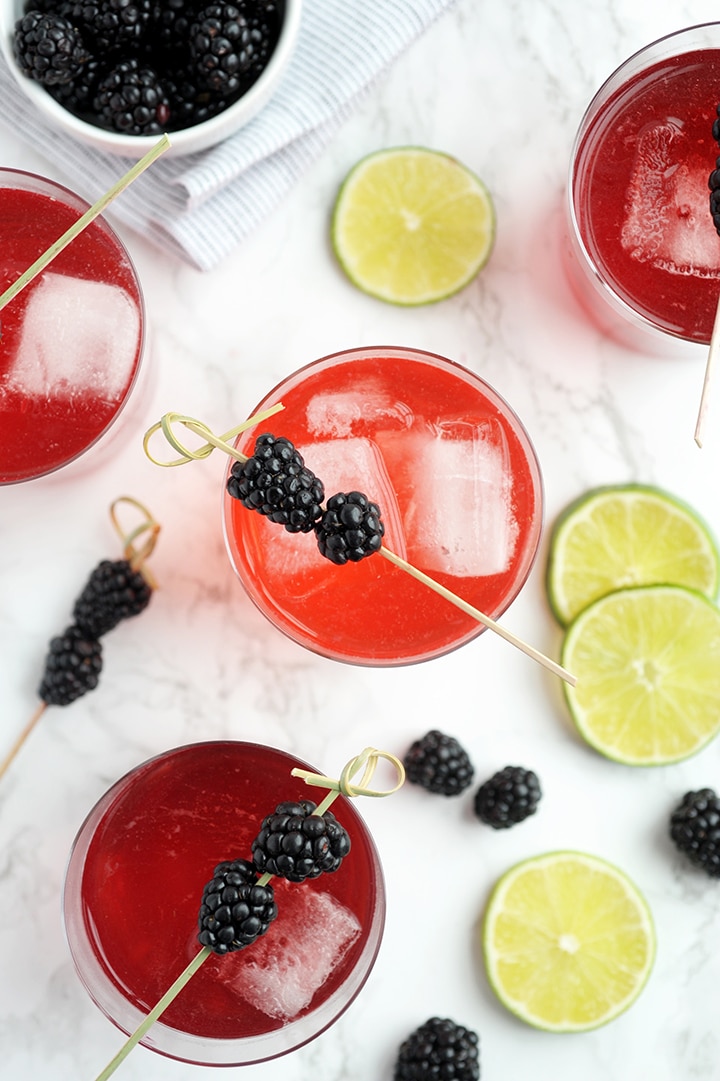 Thank you to 7UP for sponsoring this post. And thank you for supporting the brands that support us. 
Photos by Melissa Fenlon. all rights reserved.