This post has been sponsored by Horizon®. All thoughts and opinions are my own.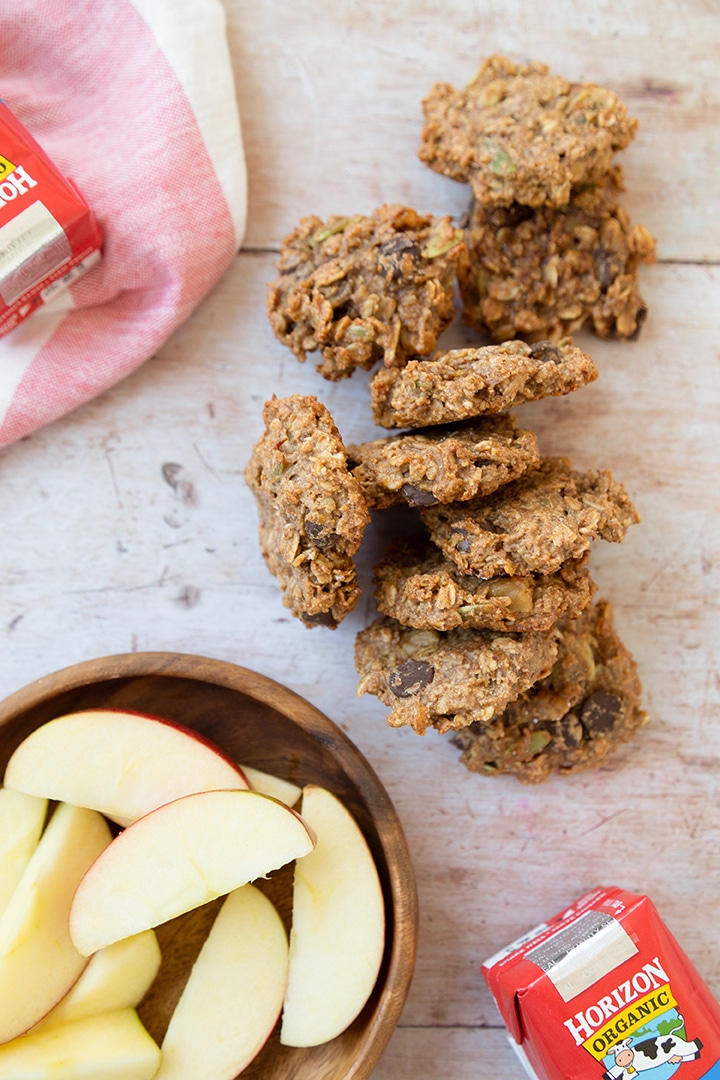 If your mornings are anything like ours, they can be so incredibly busy! We try to be so organized and ready the night before, but those school mornings can be hectic. The girls are pretty good about their morning routines, but often we are running out the door to get to school on time. And often, they are still hungry on their way to school (even after breakfast). With the new year upon us, we wanted to find a new on-the-go snack for the girls. We are delighted to share our favorite morning on-the-go Breakfast Cookie recipe in partnership with Horizon®. Our girls love our breakfast cookies and Horizon® Organic Milk. The perfect pair!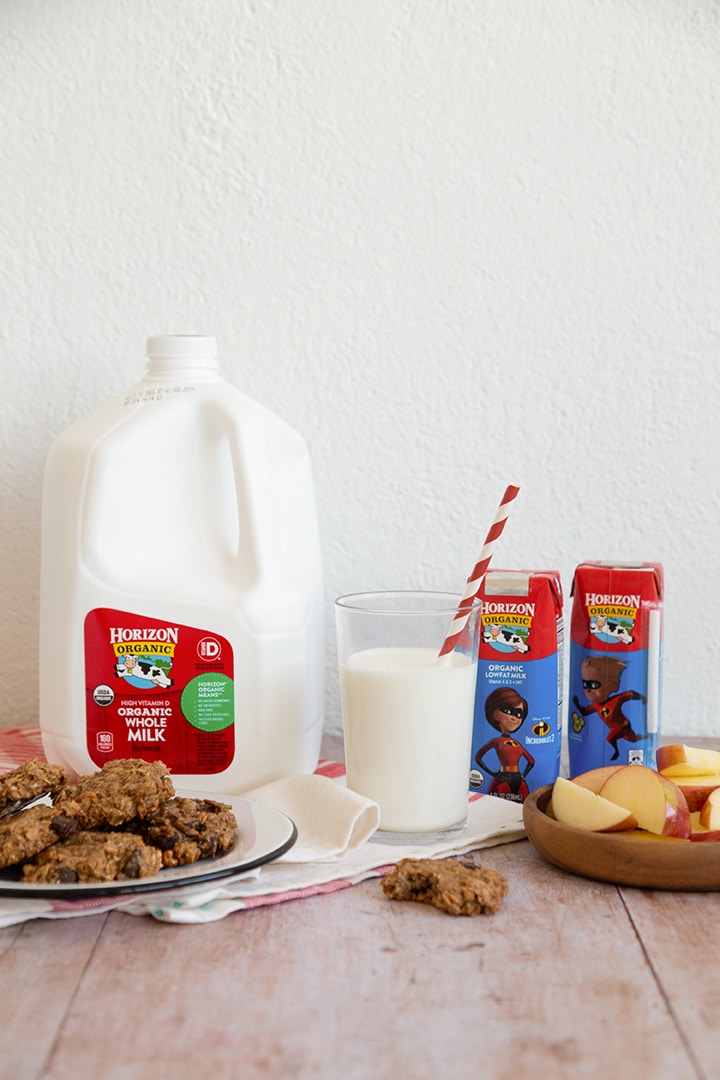 We will be sharing our breakfast cookie recipe—filled with banana, oatmeal, almond butter and more. I can grab everything I need at my local Meijer right up the street. I like to get the Horizon® Organic Single Serve milk. They are great for lunchboxes, snacks, and mornings and they are shelf stable (do not have to stay cold). I also grab Horizon® Organic Gallon Whole Milk. Grabbing the gallon size means fewer trips to Meijer and more time treating your family to the goodness of organic. And since Horizon milk is certified organic, that means no GMOs, no antibiotics, no added hormones,* no persistent pesticides, and the humane treatment of cows. Even better? mPerks members can save $3 when you spend $15 on the Danone family of products!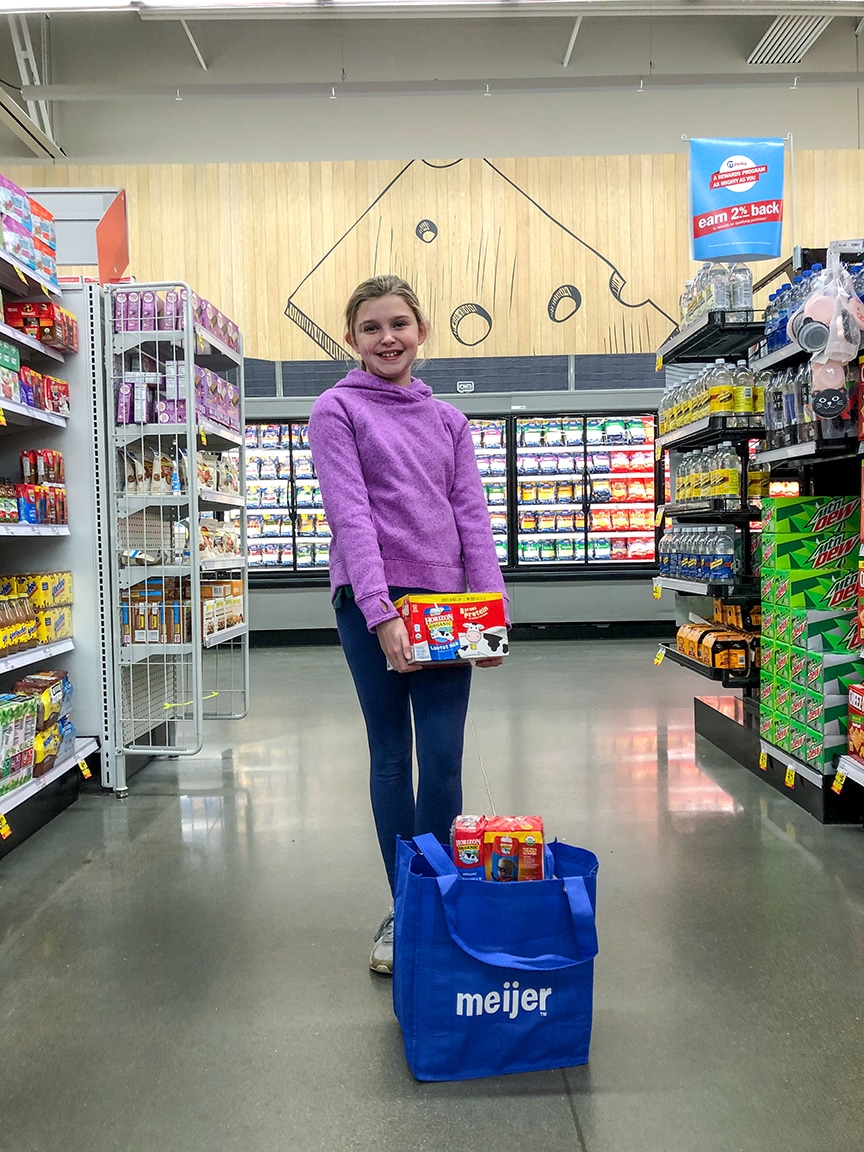 Now for the Breakfast Cookie recipe…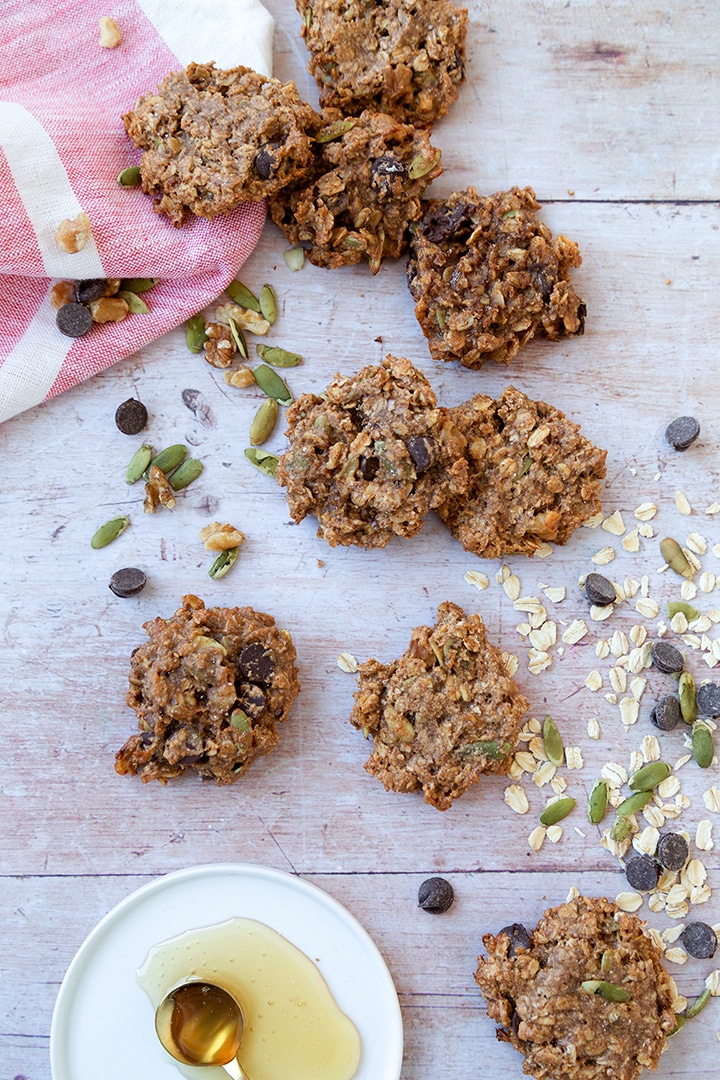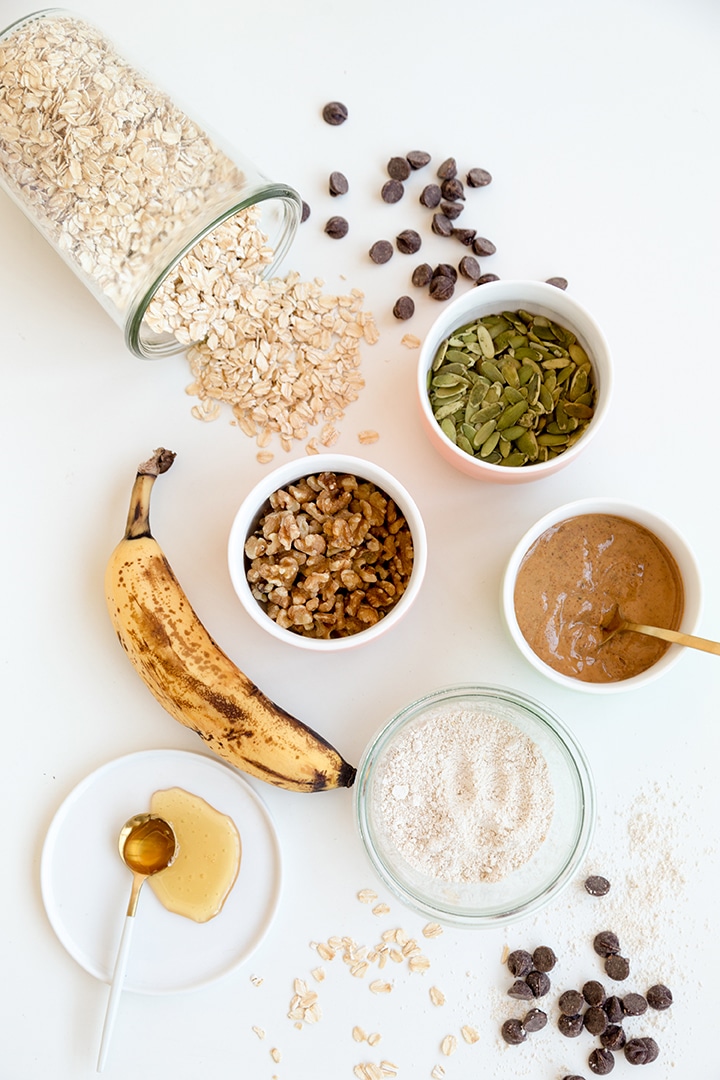 Breakfast Cookie Recipe
2 ripe small/medium-sized bananas
2 cups rolled oats
½ cup oat flour
1 cup almond butter
1/3 cup honey
¼ cup pepitas
¼ cup walnuts
½ cup chocolate chips
1 teaspoon vanilla
¼ teaspoon salt
½ teaspoon cinnamon
*A few recipe notes: you can omit the chocolate chips and add dried fruit if you like. You can switch out the nuts to whatever your kids like.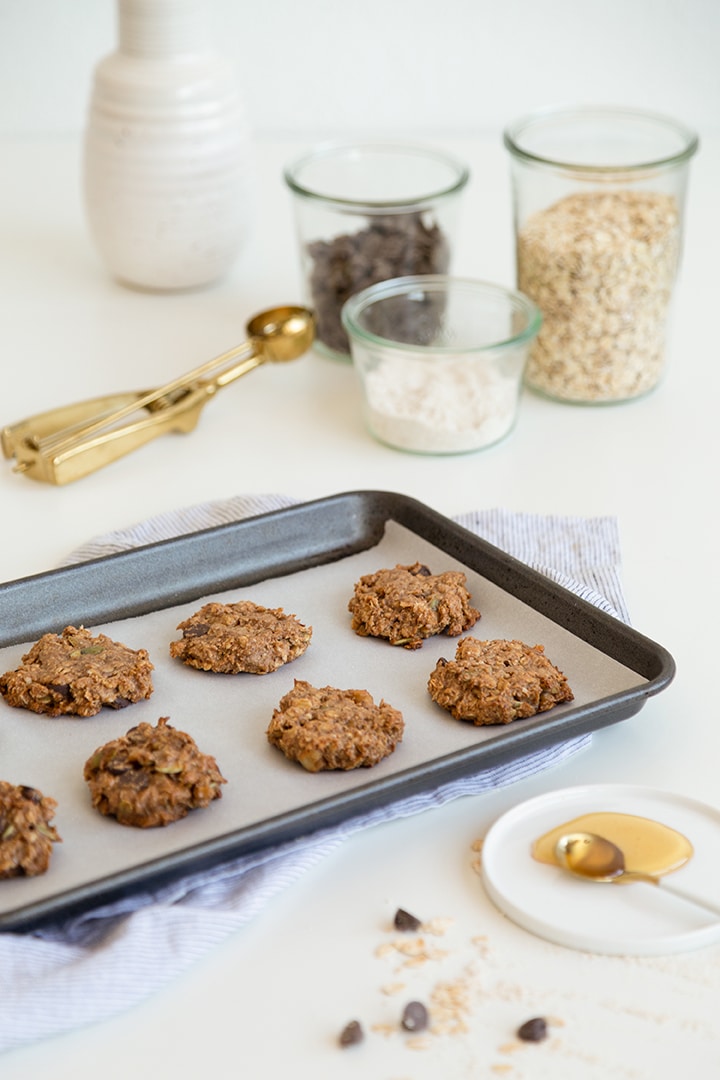 Preheat your oven to 325 degrees and cover cookie sheet with parchment paper.
In medium mixing bowl, mash ripe bananas. Add almond butter, honey and vanilla. Stir until combined.
Mix together rolled oats, oat flour, pepitas, and walnuts in a medium mixing bowl. Add wet ingredients to dry and fold in chocolate chips. Note: if you cannot find oat flour in the store, you can make your own. Simply blend rolled oats in a blender!
Scoop spoonfuls of dough onto cookie sheet and flatten slightly. The dough can be sticky. You can add a bit more oat flour for a drier cookie. Bake for 20 minutes and let cool.
Head to your local Meijer for all of the ingredients. For mPerks members, there is a promotion on Danone family brands – Horizon products 12/30 – 1/26 (Earn $3 for every $15 your spend on select Silk, So Delicious, Horizon, Vega, Earthbound Farm Organics, Oikos, Light & Fit or Activia).
Hope you enjoy the Breakfast Cookies as much as we do!