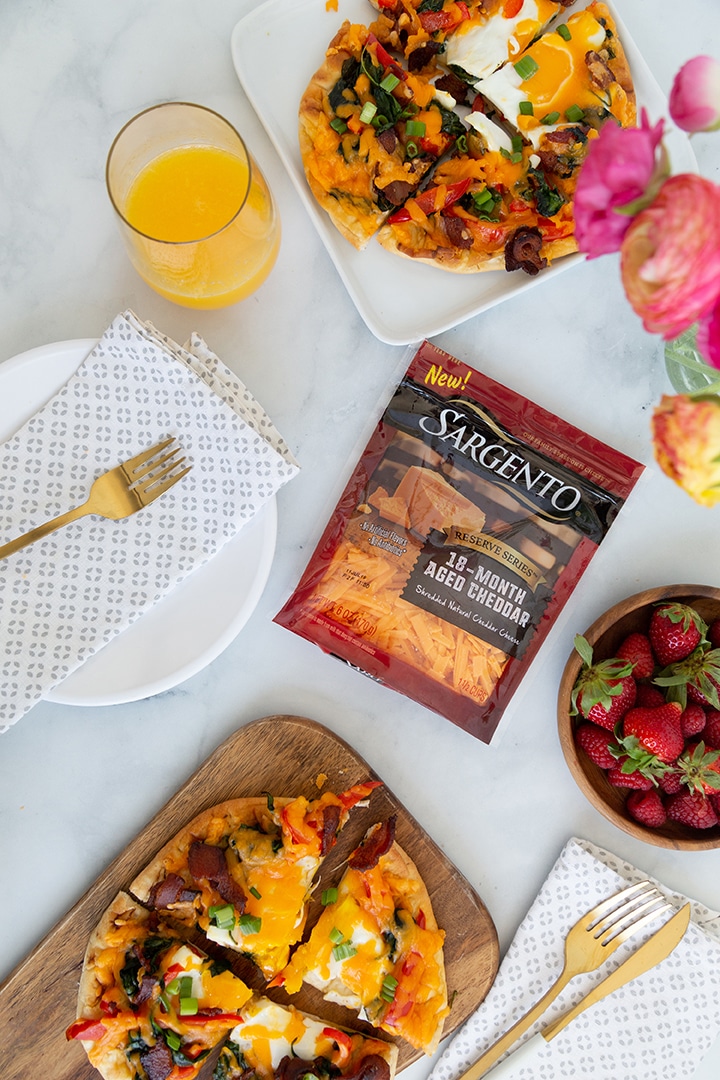 This post has been sponsored by Sargento. All thoughts and opinions are my own.
We love any excuse to put together a yummy brunch for family and friends. And what is even more fun is trying different and unique recipes that your friends might not have tried before. If you haven't had breakfast pizza or flatbreads, you are in for a treat! Today, we have partnered with Sargento® Shredded Cheese​ to share a Breakfast Pizza recipe. We topped naan bread with a little olive oil, sauteed veggies, bacon, eggs and of course, cheese! We used the new Sargento Reserve Series™ 18 month aged Cheddar. This is the best shredded cheddar around, aged to add flavor.
This recipe can be made as individual-sized breakfast pizzas or you could make a large one using store-bought pizza dough. We used the individual-sized naan bread (similar to a flat bread). You can find the
Sargento Shredded Cheese
at Meijer, and make sure to use the coupon for $.75 off 1 Sargento Shredded Cheese Package with this
mPerks Offer.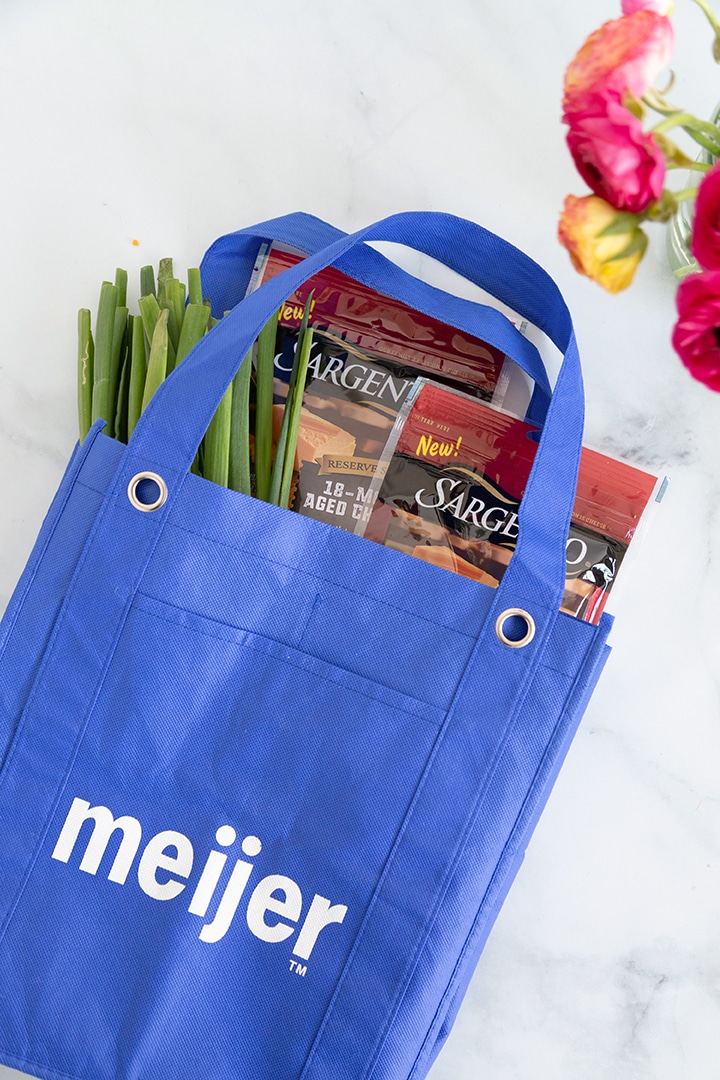 Ok, now for the recipe…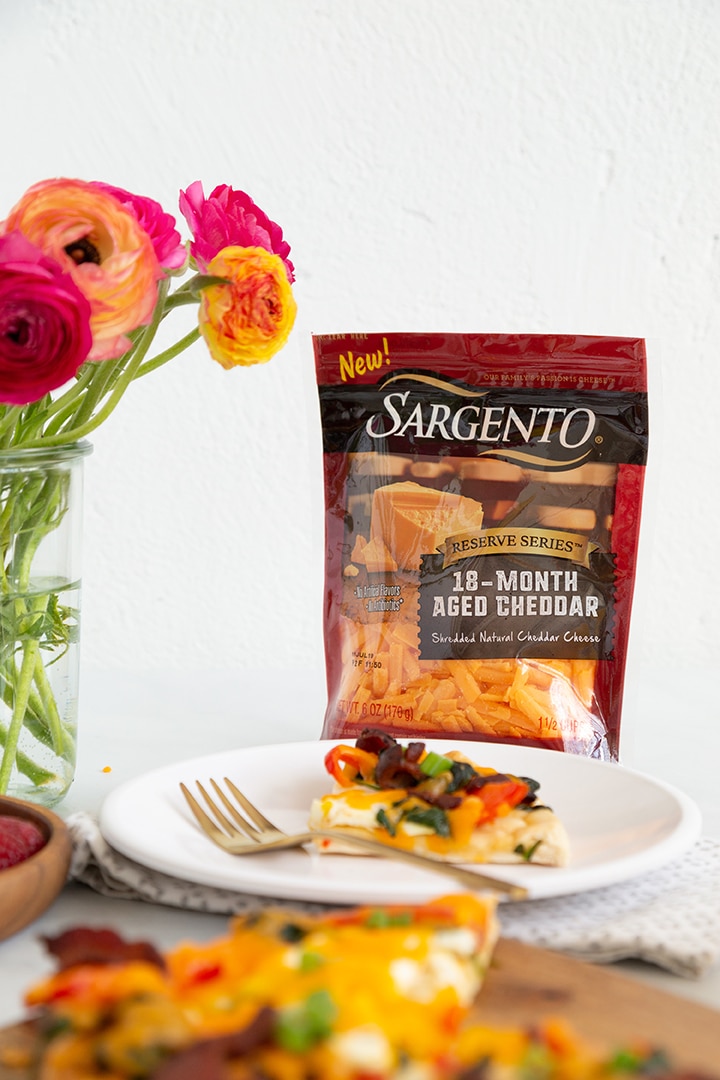 Breakfast Pizza Recipe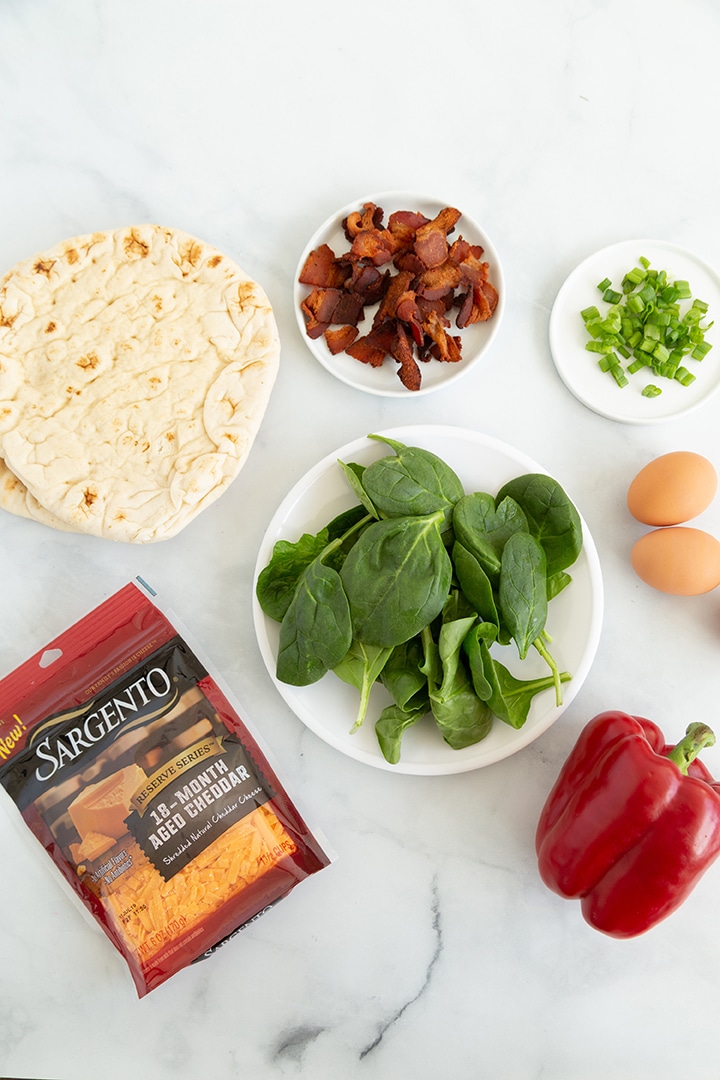 Ingredients
Naan or flatbread
Olive Oil
Bacon
Red Pepper
Spinach
Eggs
Sargento® Reserve Series™ 18 month aged Cheddar
Chopped green onions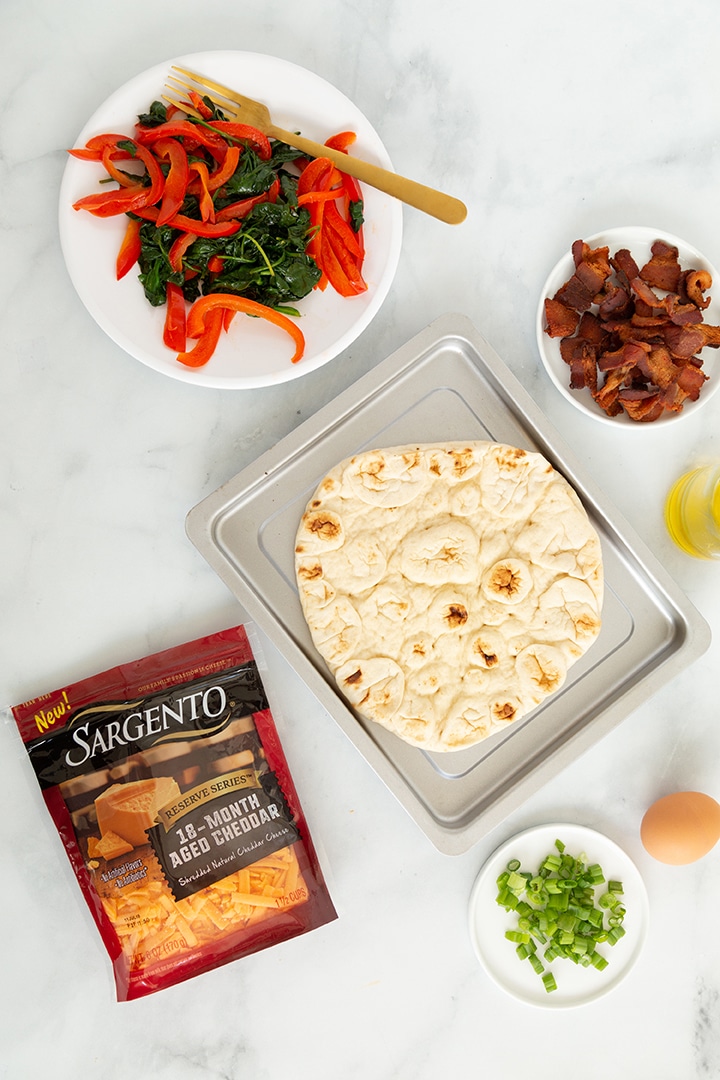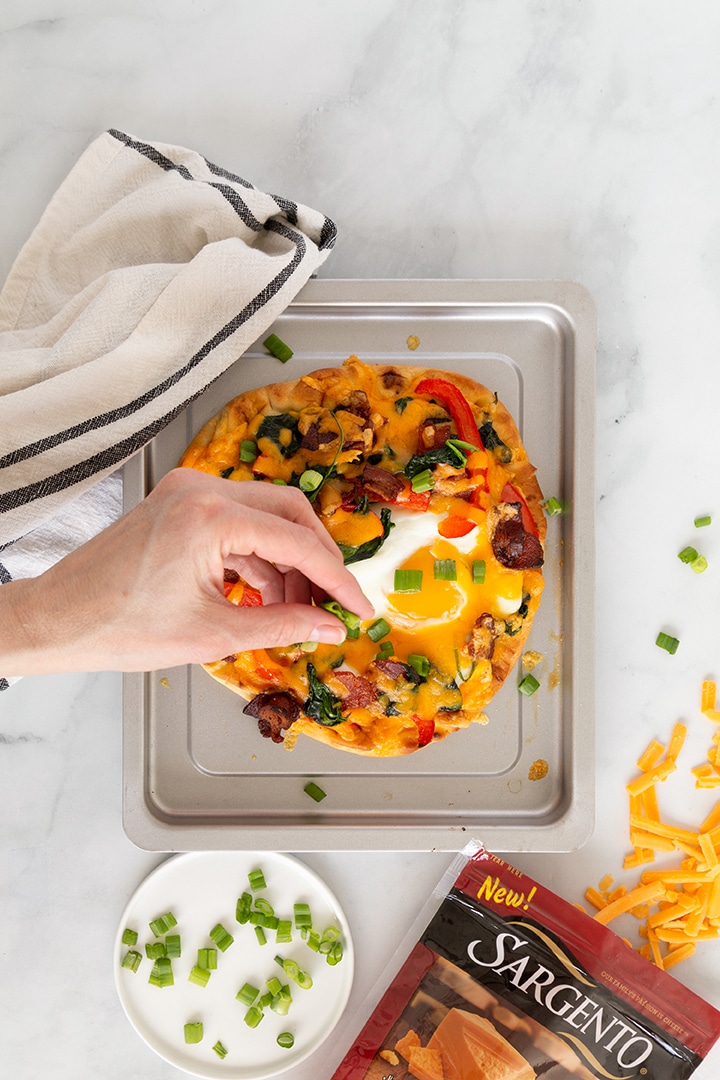 First, saute 2 cups fresh spinach with a sliced (half) red pepper. Top the naan bread with 1 tablespoon of olive oil. Add the sauteed veggies and cooked bacon pieces. Leave a space in the naan for the cracked egg. Crack the egg onto the bread in the open spot. Sprinkle cheese on top of the breakfast pizza. Bake at 400 degrees for 10 – 12 minutes. The egg will be runny.
Sprinkle chopped green onion on top! Something I love about making a smaller sized breakfast pizzas is you can make a variety of pizzas. I love the sauteed veggies, bacon, egg and cheese. But you could also make a veggie only, and a sausage, egg and cheese is delicious as well. Be sure to pick yours up at Meijer!