Caramelized Onion Spinach Dip Recipe
This post has been sponsored by Frito-Lay. All thoughts and opinions are my own.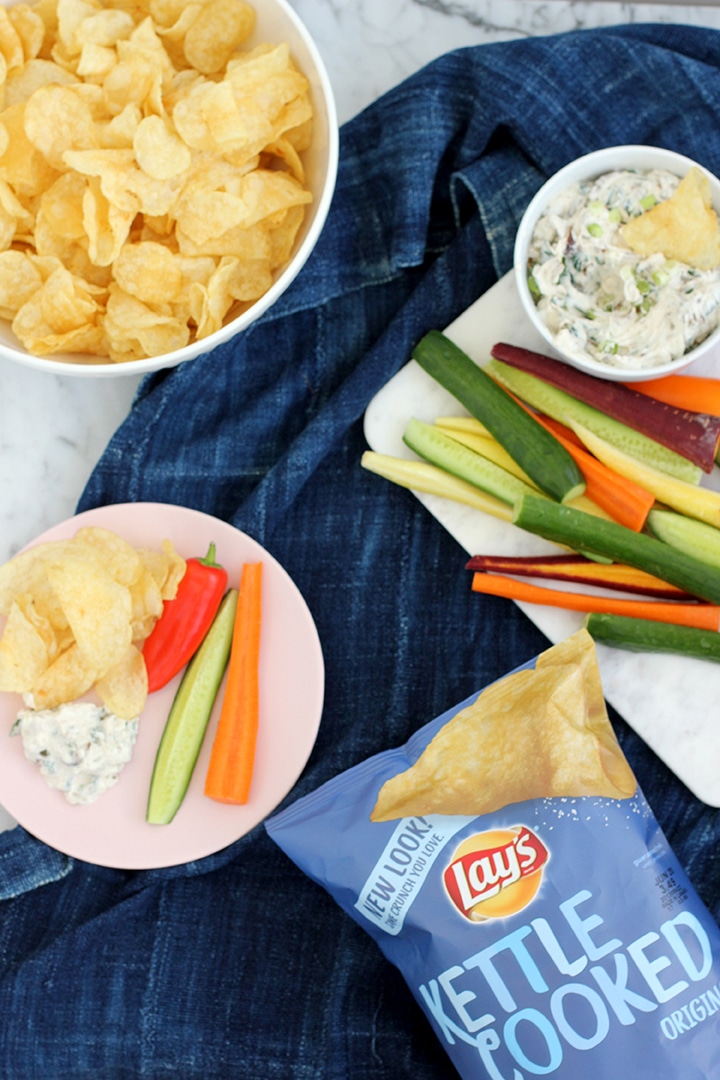 Summertime is here! The kids love being outside – pool time, lake time, backyard time – equals fun times! One of our favorite things to do as a family during the summer months is to have a spontaneous backyard picnic. Spontaneous is a key word here! We are delighted to be partnering with Frito-Lay today to share some backyard picnic tips and share our favorite homemade Caramelized Onion Spinach Dip Recipe.
There is something so delicious about onion dip and potato chips. The creamy dip with the crunchy kettle cooked chips are my fave! Caramelize onions and sauté spinach – add greek yogurt and some spice to whip up this tasty dip. This caramelized onion and spinach dip recipe is so easy to make and only five ingredients. Caramelizing the onions adds so much flavor and texture to the dip. And your kitchen smells amazing in the process! Pair it with Lay's Kettle Cooked Potato Chips for the perfect combination.
Summertime screams spontaneous backyard picnics and BBQs. Read more for our favorite Caramelized Onion and Spinach Dip recipe and more ideas on having the best (spontaneous) backyard picnics and BBQs this summer.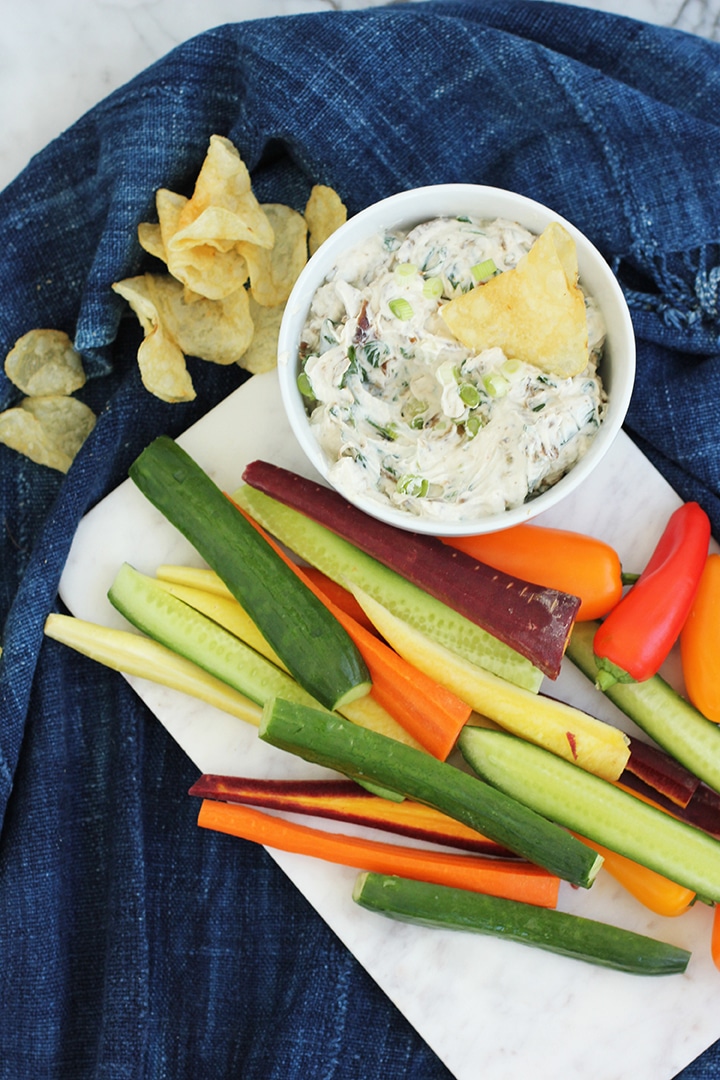 Caramelized Onion and Spinach Dip Recipe
1 yellow onion
1 (16 oz) plain greek yogurt
3 C spinach
2 T butter
1 tsp chili powder
salt and pepper
chopped scallions (2 T)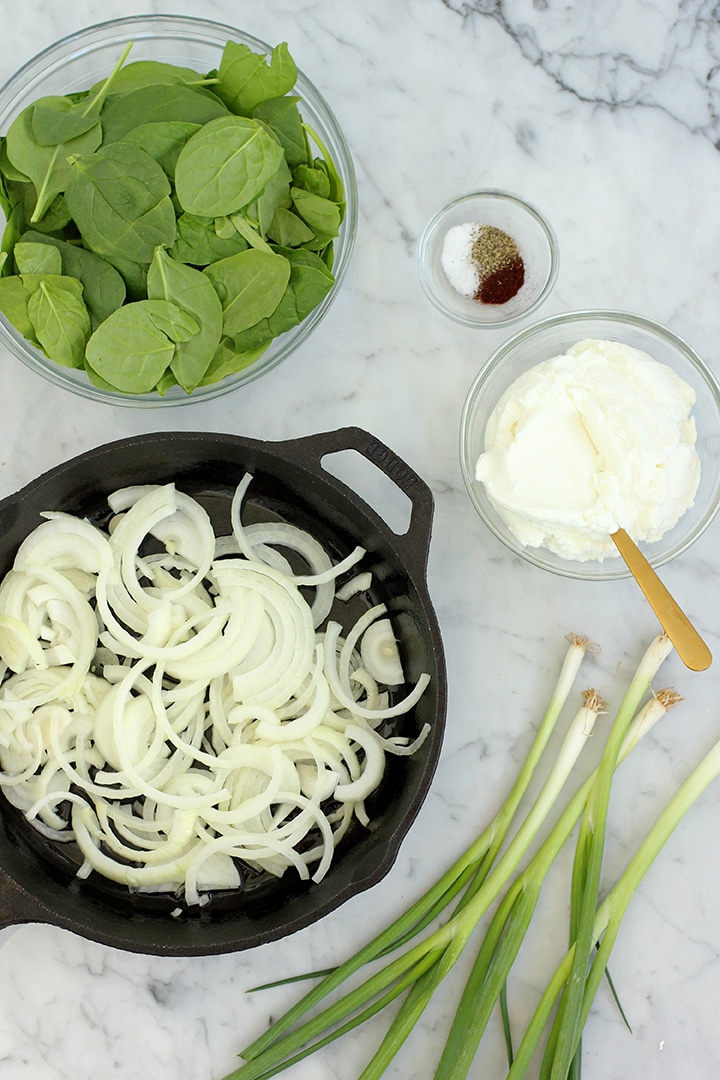 Thinly slice the onion. Add butter and onion to skillet. Cook down for about 20-30 minutes, until light brown.
Add spinach, salt and pepper and sauté with onion for a few minutes.
Remove from heat and let cool.
In a mixing bowl add yogurt and onion and spinach mixture. Stir together. Addchili powder. Cool in refrigerator for 30 minutes. Top with chopped scallions.
Serve with Lay's Kettle Cooked Potato Chips.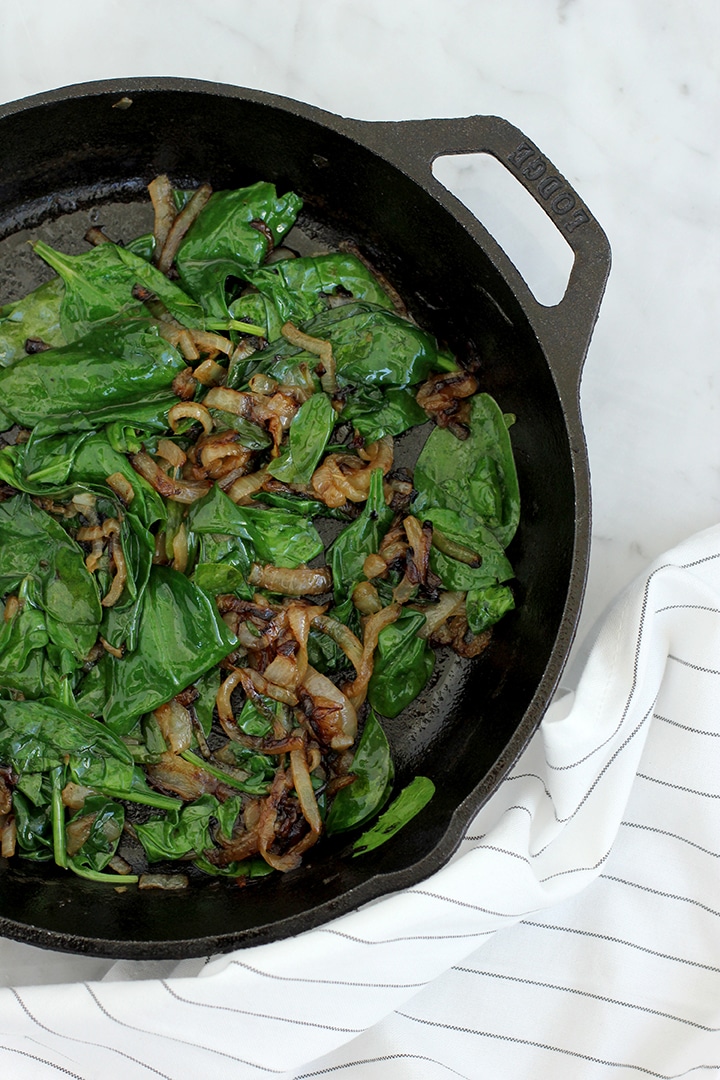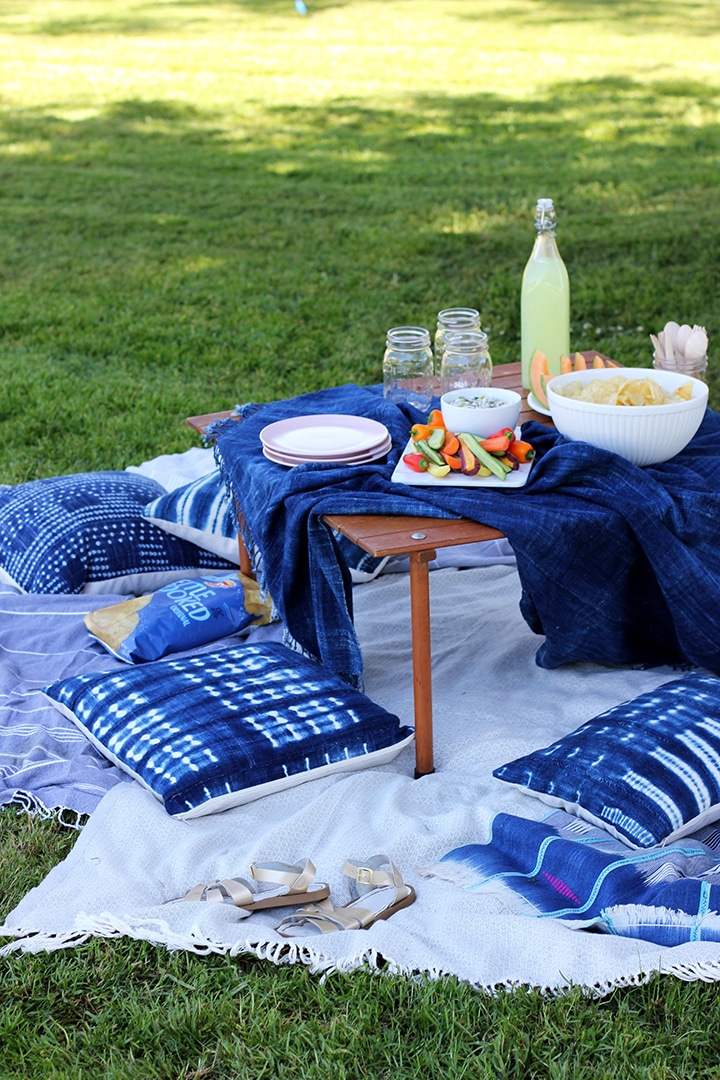 Backyard Picnic Tips
We love to bring the indoors outside. In doing so, you create such a cozy and comfortable setup.
Ideas include:
Layer Turkish towels or tablecloths and blankets on the grass for a casual boho inspired look.
Throw some pillows on the blankets for extra coziness.
Set a wood crate down to create a short tabletop or use a mini table.
Keep it simple with a veggie tray, chips & dips, fruit, hotdogs and hamburgers.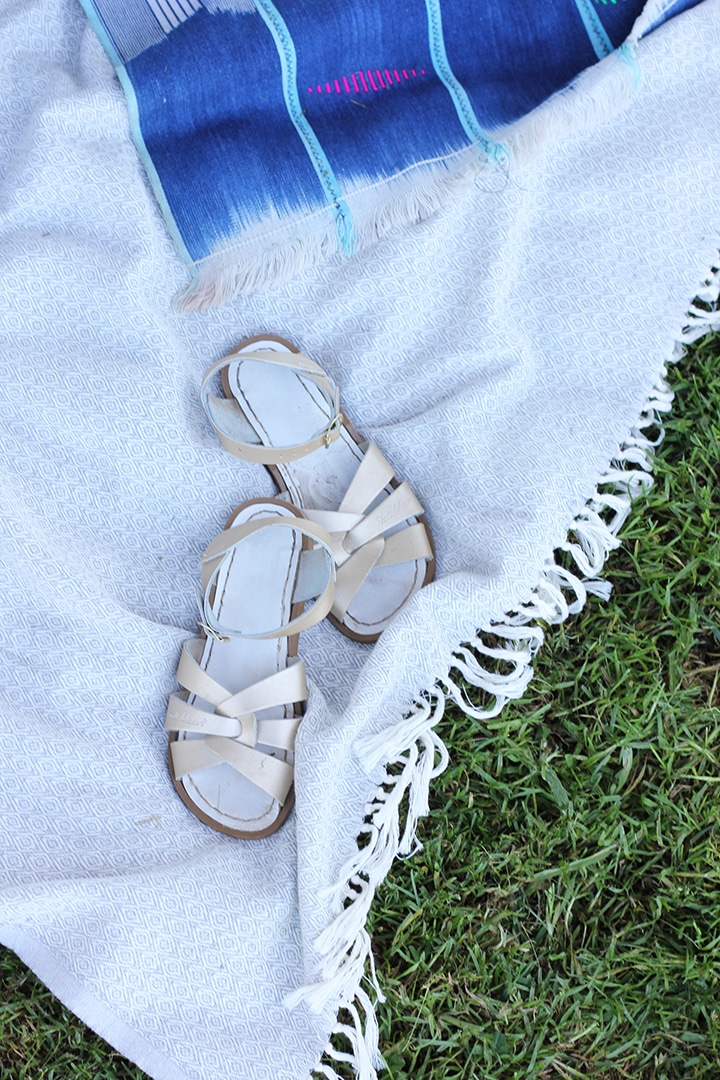 Backyard games and fun
Bocce Ball is a family favorite. We even made t-shirts one year for a family tournament!
Croquet reminds me of our childhood. We had so many summer family croquet tournaments!
Cornhole is a game you can't go wrong with.
Family Obstacle Course (use hula hoops, pool noodles and more to set up asimple course)
Human Ring Toss is hilarious! Use pool tubes as the rings and toss over the kids.
Always great to keep paint and paintbrushes on hand. Kids love to paint outside – rocks, sticks and leaves
Photos by Sara Albers.
For more summer fun ideas follow Frito-Lay Lay Say Yes to Summer Pinterest board.