Dark Chocolate Peppermint Bark Recipe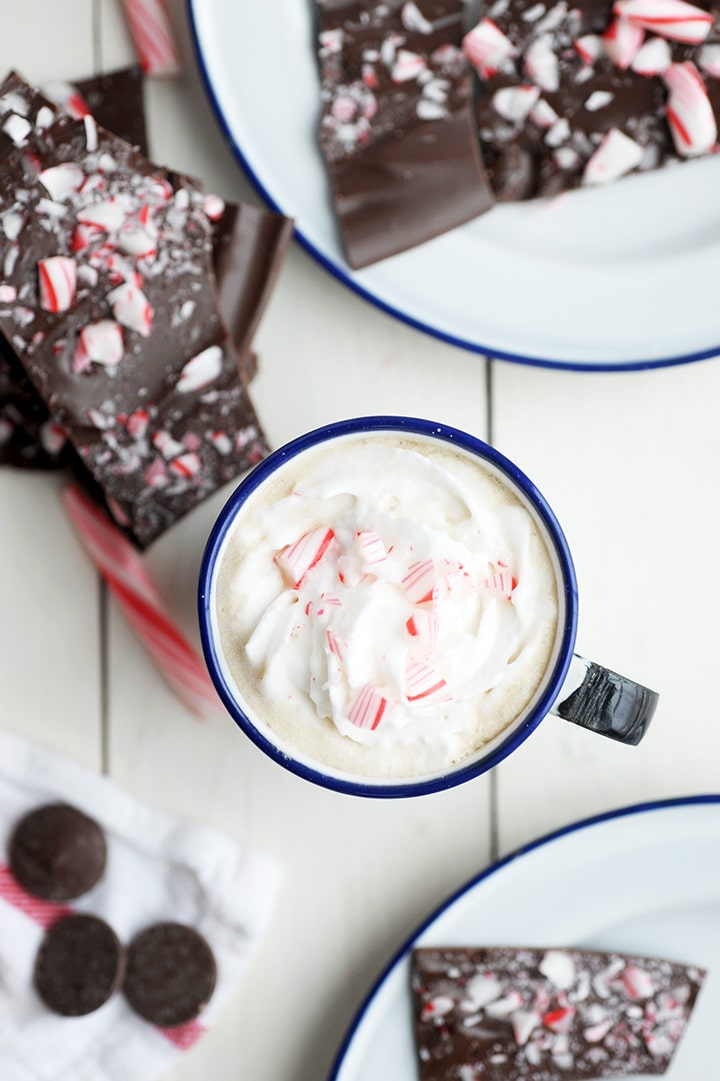 It's one of my very favorite times of the year. The snow, the holiday decorations, the Christmas songs… the list is endless. I really love feeling that sense of celebration. It's the time of year to treat your friends and family and treat yourself – with something sweet!
We're sharing one of our go-to holiday recipes – Dark Chocolate Peppermint Bark. It's so easy to make and you can customize this recipe how ever you want. But we are impartial to the classic chocolate and peppermint combo during the holidays. We teamed up with International Delight today to share our recipe that pairs perfectly with a cup of coffee with their peppermint mocha creamer. Of course we top ours off with some whipped cream and crushed candy canes. It's the season!
Read more the dark chocolate peppermint bark recipe…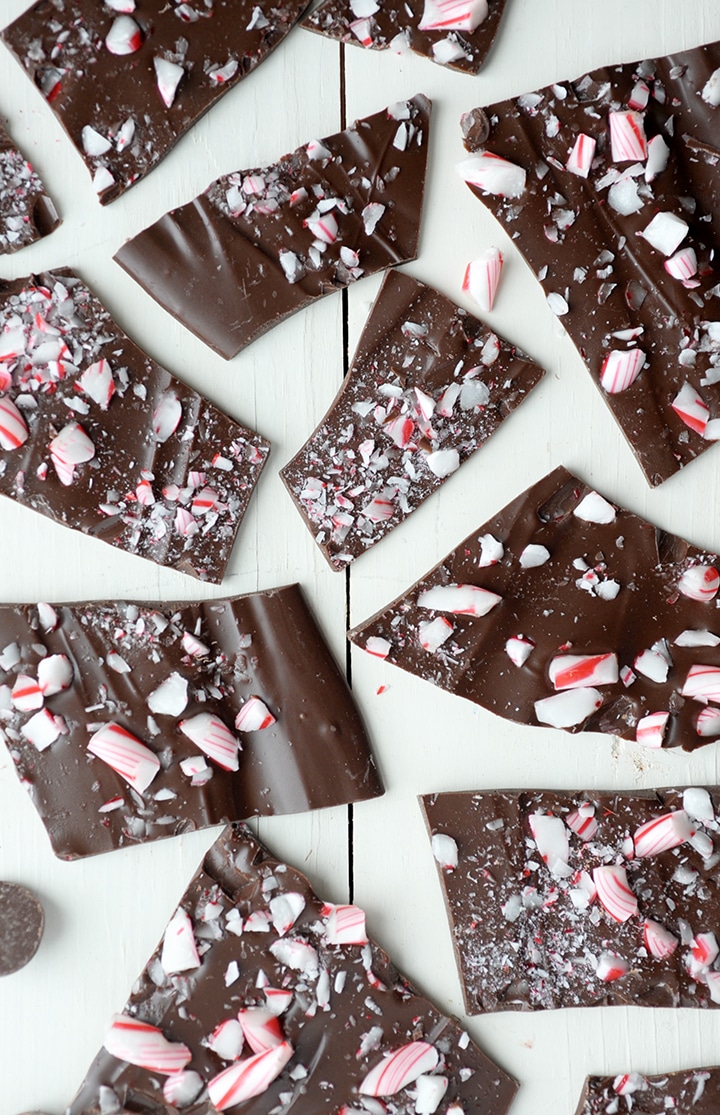 Ingredients:
12 oz. dark chocolate – I used dark chocolate melting chips
6 candy canes, crushed up
Steps:
Put your candy canes in a freezer bag and crush up until your desired size.
Line your baking sheet with parchment paper.
Prepare your double boiler to melt chocolate. Heat water in the bottom of a small pot over the stove. Place glass or heat proof bowl on top and place chocolate in it. Slowly melt chocolate until melted.
Remove glass bowl from pot and set on counter for 5 minutes, stir until smooth.
Pour chocolate on parchment paper and smooth out with spatula to 1/4 inch thick.
Now the fun part! Sprinkle crushed up candy canes (or your toppings you choose) over the chocolate and place in refrigerator for a minimum of 20 minutes and up to an hour until hard.
Pull pan from fridge and break up into bark like pieces!
Some tips when making chocolate bark: it does make a difference in what chocolate you use. I've found the melting chips are great, because they are just what you need for the job! Also, if you want this bark to be more minty, feel free to add 1/4 teaspoon of peppermint oil to the chocolate.
It's such a gorgeous dessert, and so easy to make! It's the perfect treat to serve guests around the fire with cute mugs full of a fun coffee drink with International Delight's Peppermint Mocha creamer. Save some of those crushed up candy canes to top the drinks with. It looks so pretty over the whipped cream!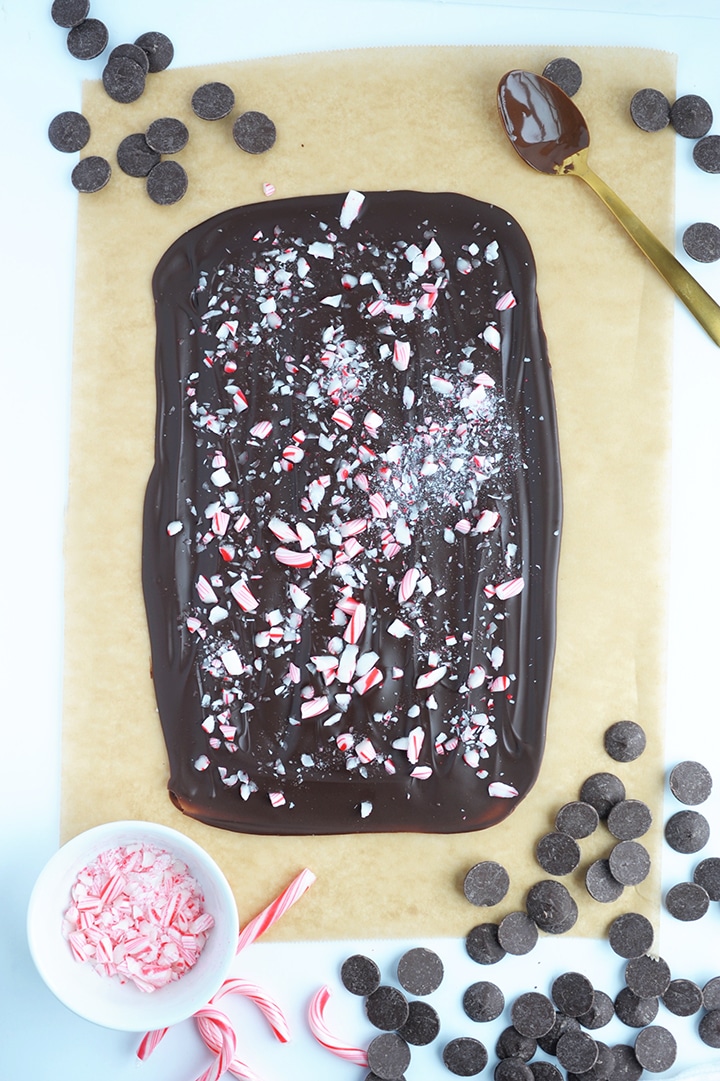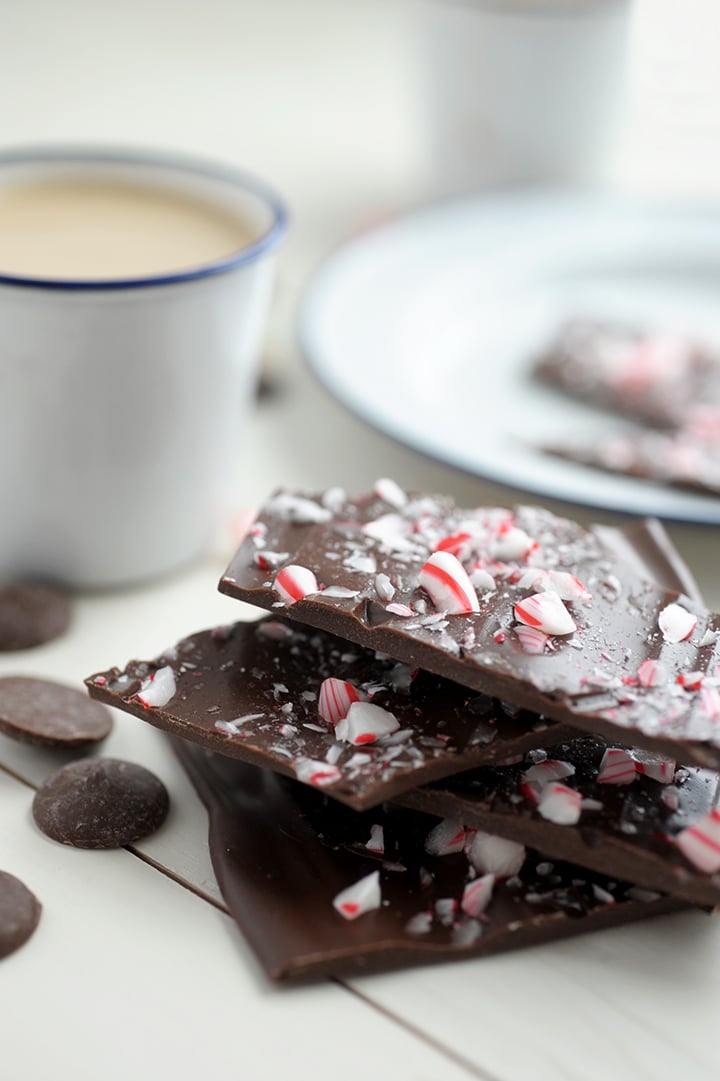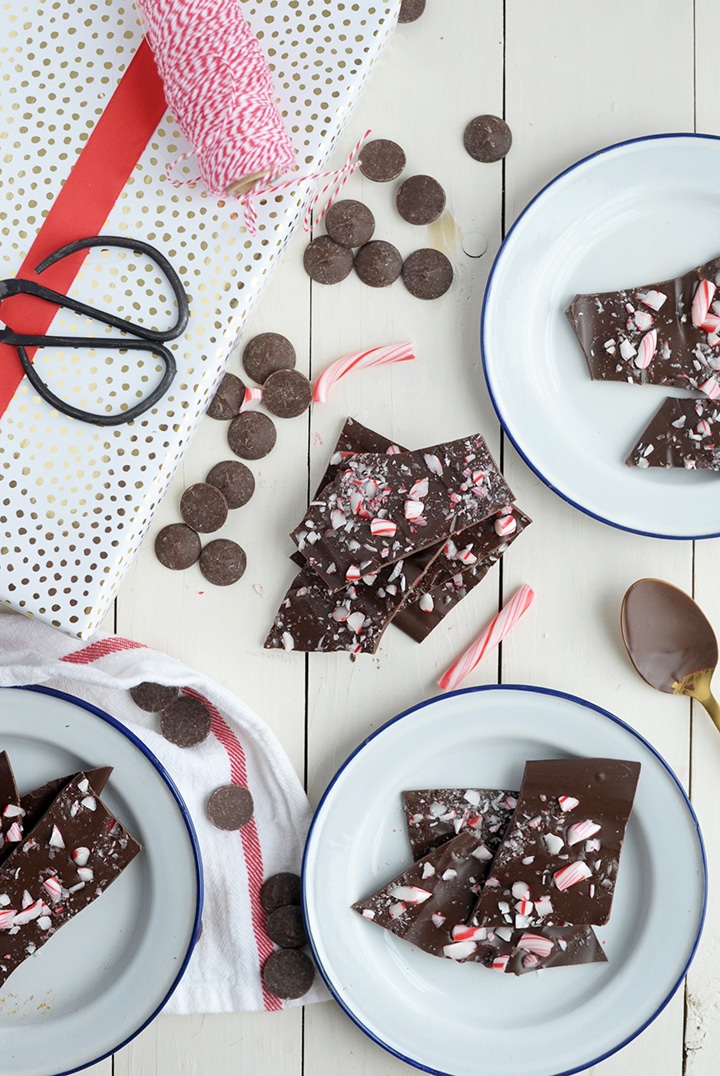 This Dark Chocolate Peppermint Bark is not only great to have at home during the holidays, but it also makes the best gift for co-workers, teachers or neighbors. I love to put some in a mason jar with a ribbon around it or a cute to-go container. It's really the best flavor combination. That's another reason we loved teaming up with International Delight today, because Peppermint Mocha is one amazing flavor that celebrates the holidays! Peppermint Mocha, Frosted Sugar Cookie, and White Chocolate Raspberry are their flavors of the season.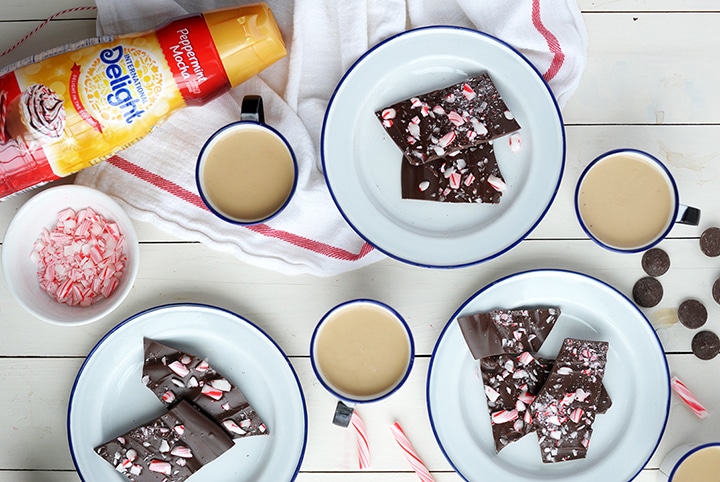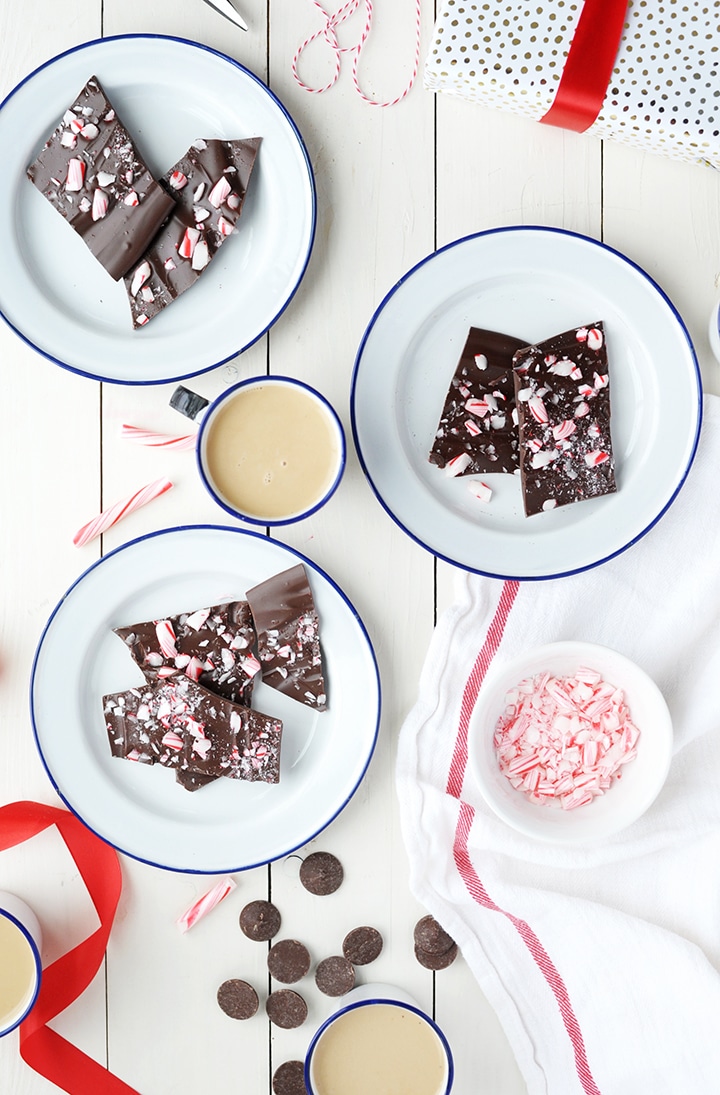 photos by Melissa Fenlon. all rights reserved.
This is a sponsored conversation written by me on behalf of International Delight. The opinions and text are all mine.