DIY Decoupage Flower Pumpkins
Learn how to make these darling DIY Decoupage Flower Pumpkins using real pumpkins, foraged petals and Mod Podge!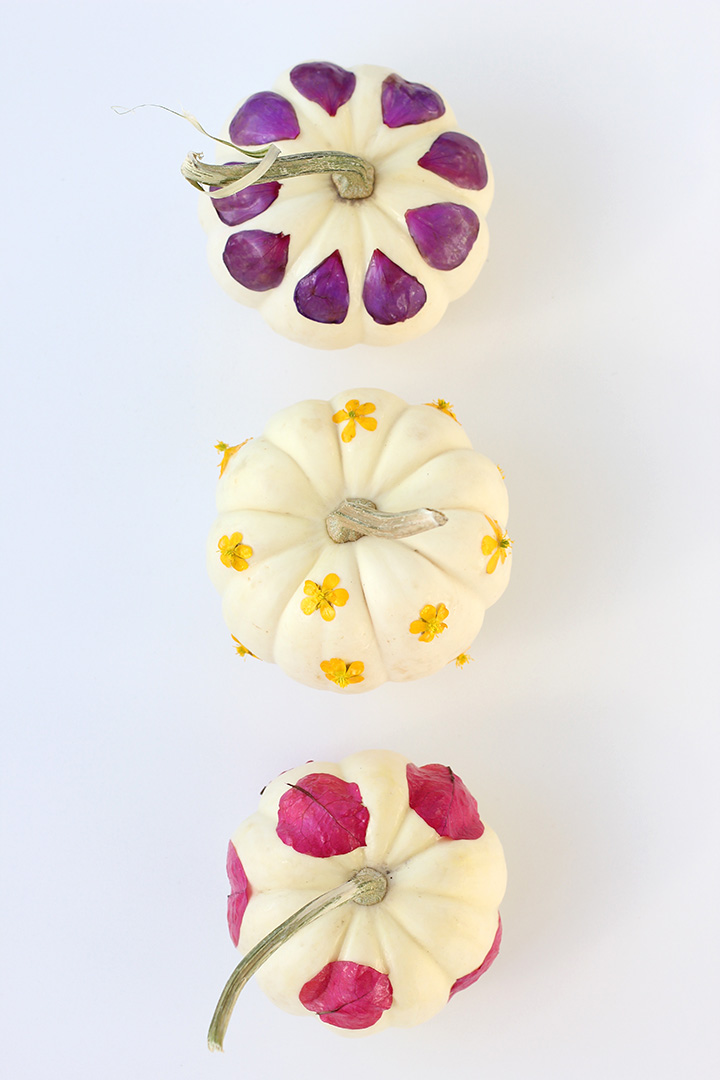 Here we go, our first Halloween craft of the season! Can you believe that Halloween is one month away.
Last year, we made these decoupage confetti pumpkins that were a hit. I love using the decoupage medium to create one of a kind Halloween pumpkins.
This year we wanted to add a natural element. I went to the garden and gathered flowers. To be honest, the little yellow flowers I foraged are actually weeds.
Simply separate the petals to flatten and you have got yourself some pretty pumpkins! If you are looking for other creative ways to decorate your Halloween pumpkins, check out the string art pumpkins we made last year.
Read more for the full tutorial…
What is decoupage?
Decoupage is the art of glueing paper, tissue paper or other materials to another object (wood, plastic and pumpkins in this case). Mod Podge
is the most commonly used decoupage medium. Some people make their own Mod Podge by mixing Elmers school glue and water.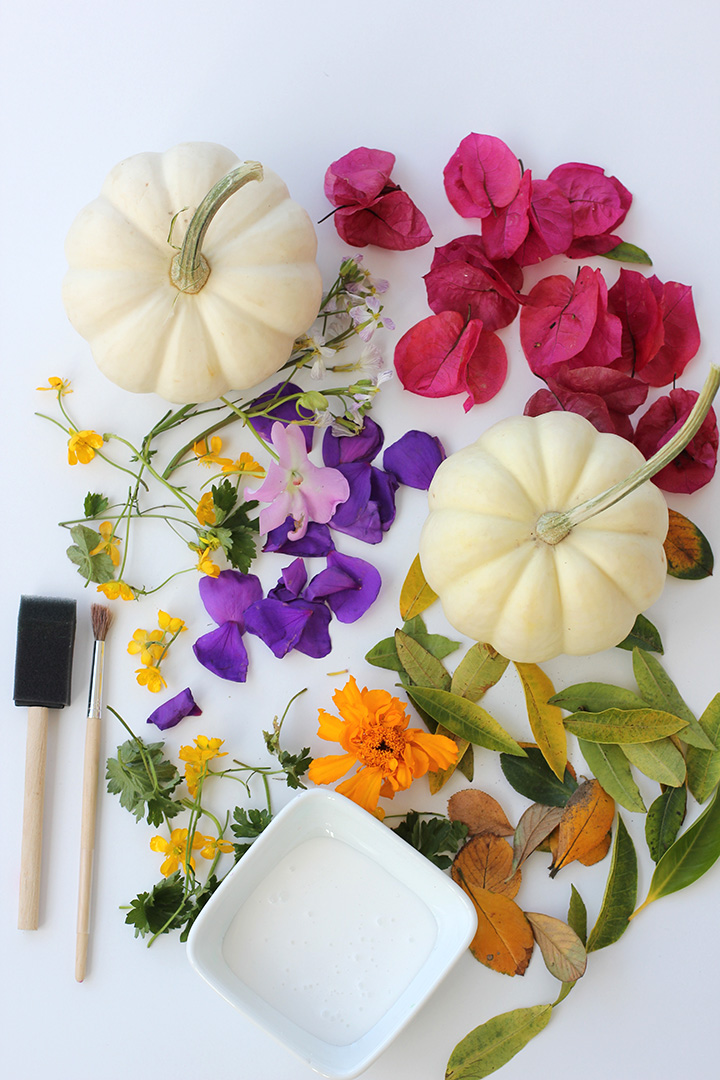 DIY Decoupage Flower Pumpkin Supplies
This project would make such a lovely family adventure… Head to the park and gather different leaves and petals. Explore nature! Talk about the names of trees and flowers.
How to make DIY Flower Pumpkins
Step 1. Head to your back yard, local park or community garden to find some fallen flower petals.
Step 2. Apply mod podge to small area of pumpkin, press petal onto glue. Let dry.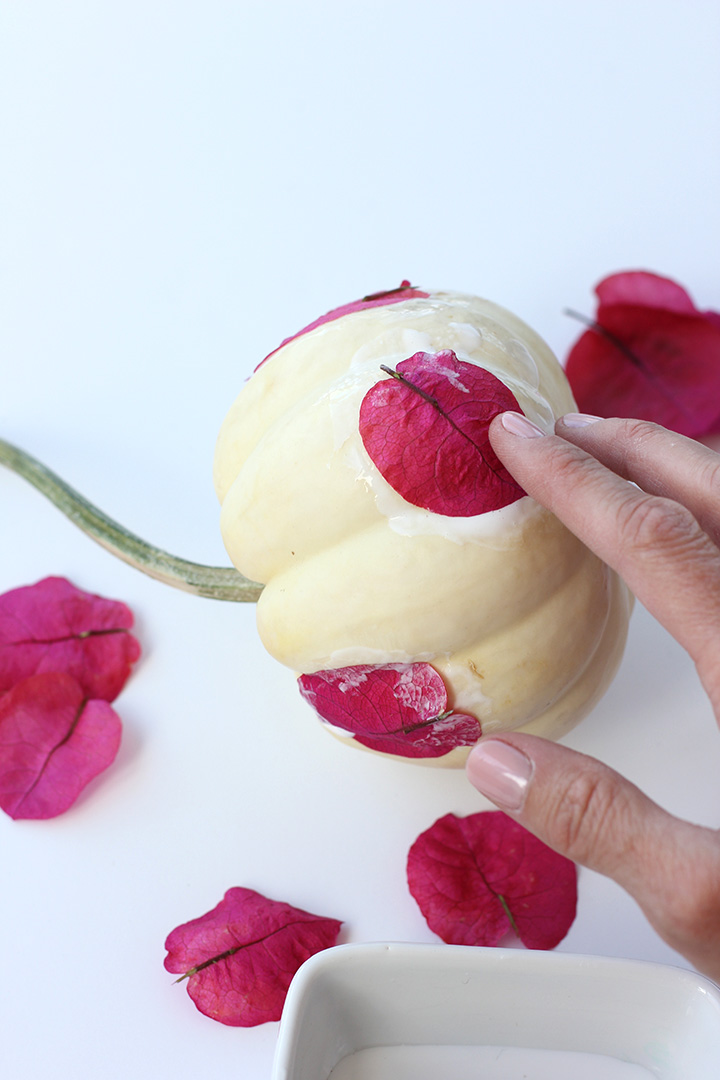 Step 3. Apply thin layer of mod podge over petal and the entire pumpkin to help make a seal.
Note: the white pumpkins can become discolored over time.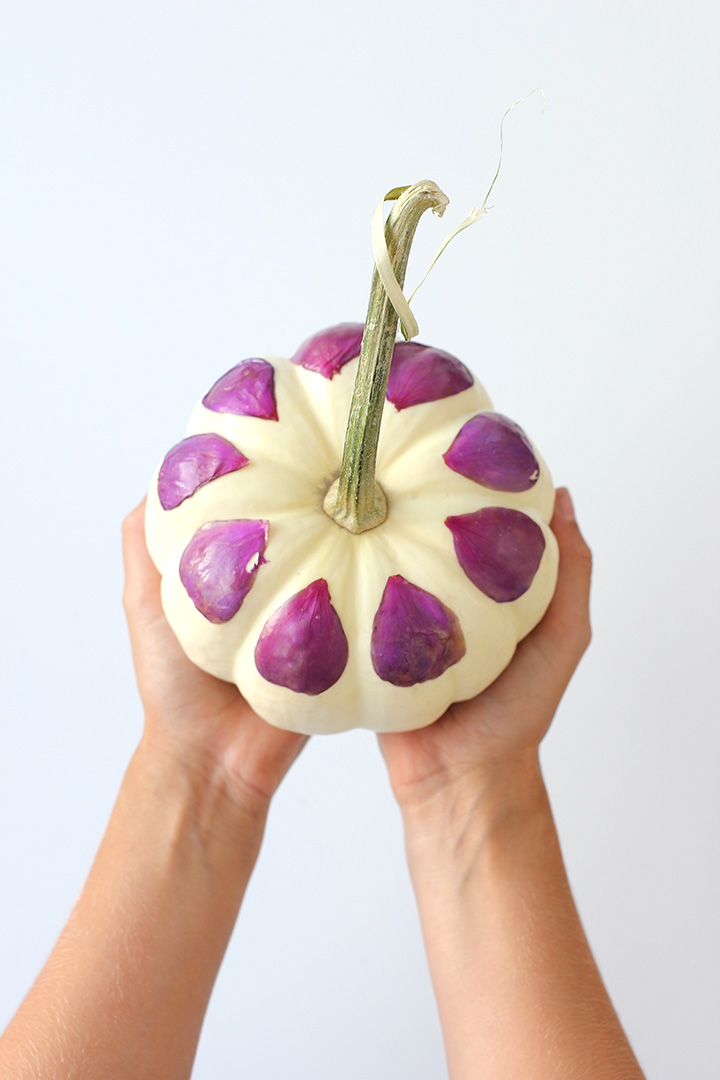 Favorite Halloween Pumpkin Projects
Check out some of our favorite Halloween Pumpkin projects - from crafty pumpkins in animal shapes to tissue paper modern art insired pumpkins. We have you covered for the Fall season handmade decor!