DIY 4th of July Ribbon Wand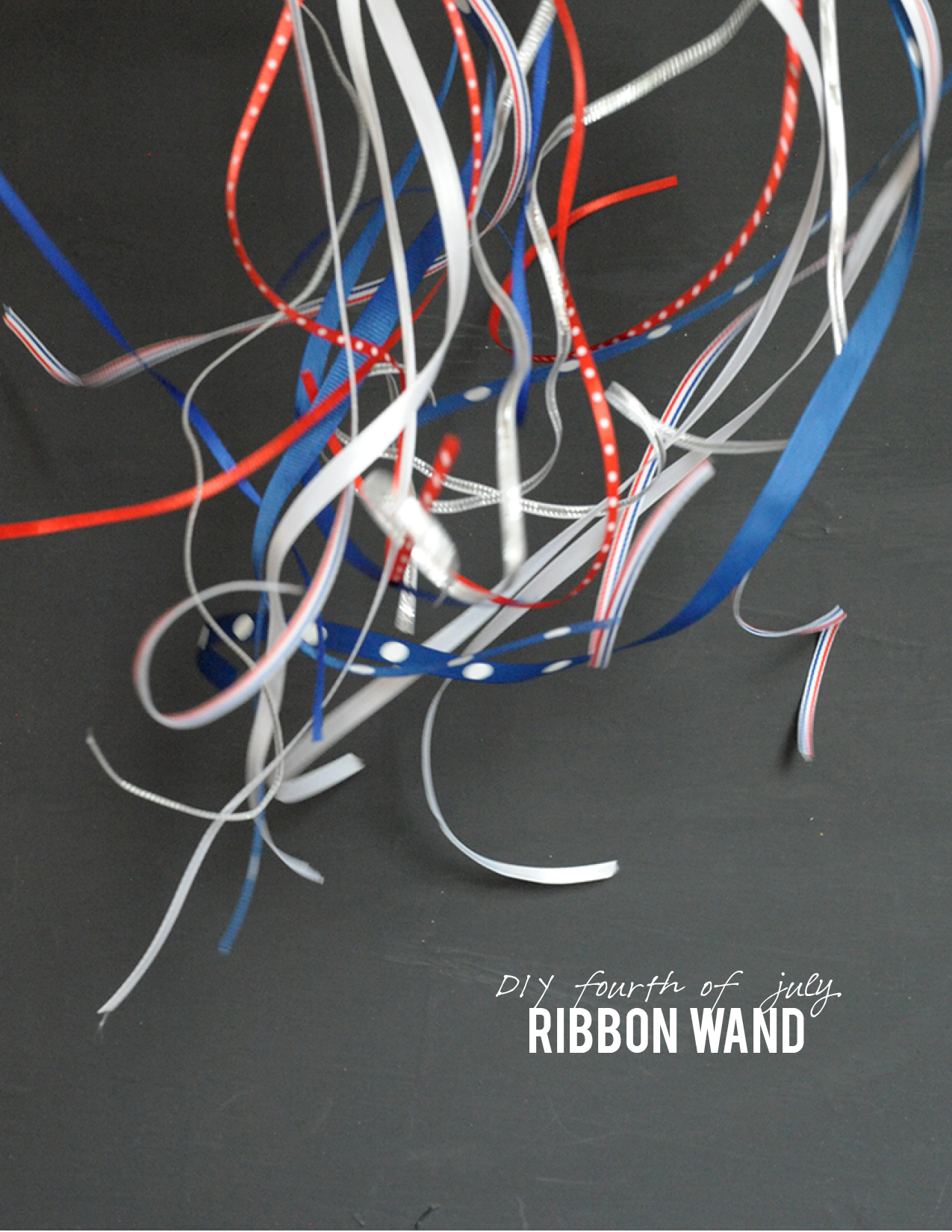 post by Sara
Who doesn't love a 4th of July parade? We wanted to make something for the girls to have for a parade and to cheer on Team USA soccer during World Cup! The ribbon wand can be for boys, girls and grown-ups alike. Make your 4th of July even more festive with these wands. This project is so simple and uses only a few supplies.
Read more for the full tutorial…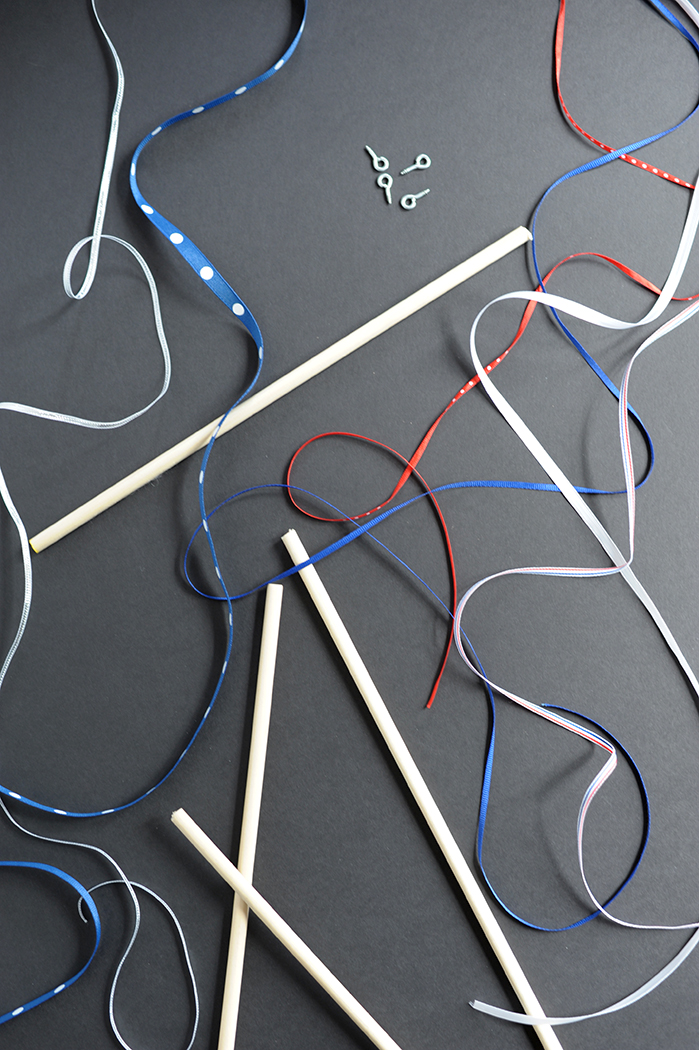 Supplies: 1/4 inch dowel rods
 // red, white, blue and silver thin ribbon // screw eye hooks (1/4 in round) // scissors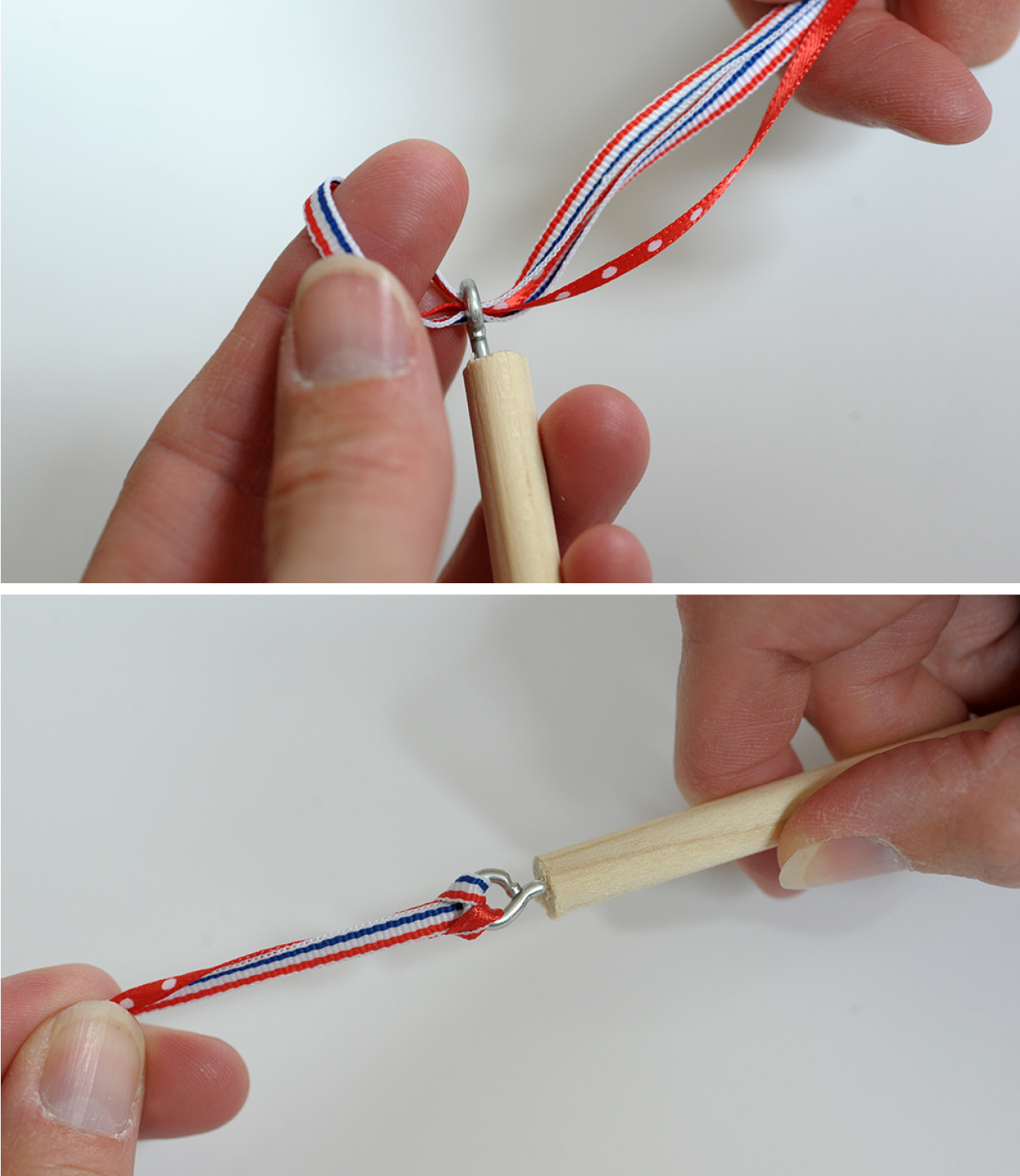 Instructions:
1. Cut the dowel rods to 12 inches using a hand saw. Sand the edge.
2. Make a hole on the top of the rod (we used a thumb tack). Screw in the eye hook. We used a small screw eye hook, but a bit larger could work well.
3. Cut 6 pieces of ribbon at 40 inches a piece. We used 1/8 to 1/4 in ribbon. The thinner the ribbon, the easier to pull through the eye hook.
4. Putting 2 – 3 ribbons together, fold in middle and slip the middle through the eye hook. Pull the ends of the ribbon through the ribbon loop and pull tight. Continue this process until all of the ribbons are attached.
Enjoy your 4th of July ribbon wands!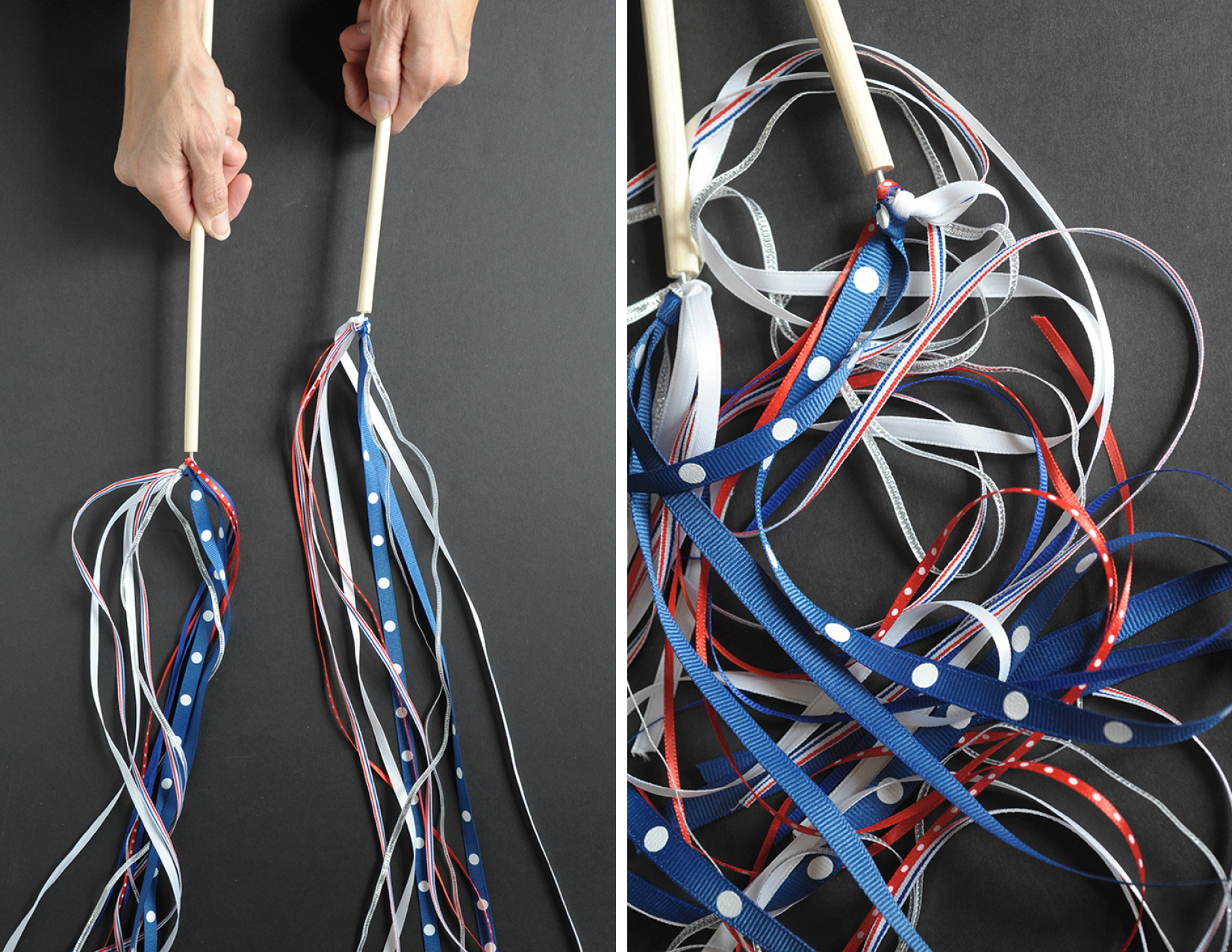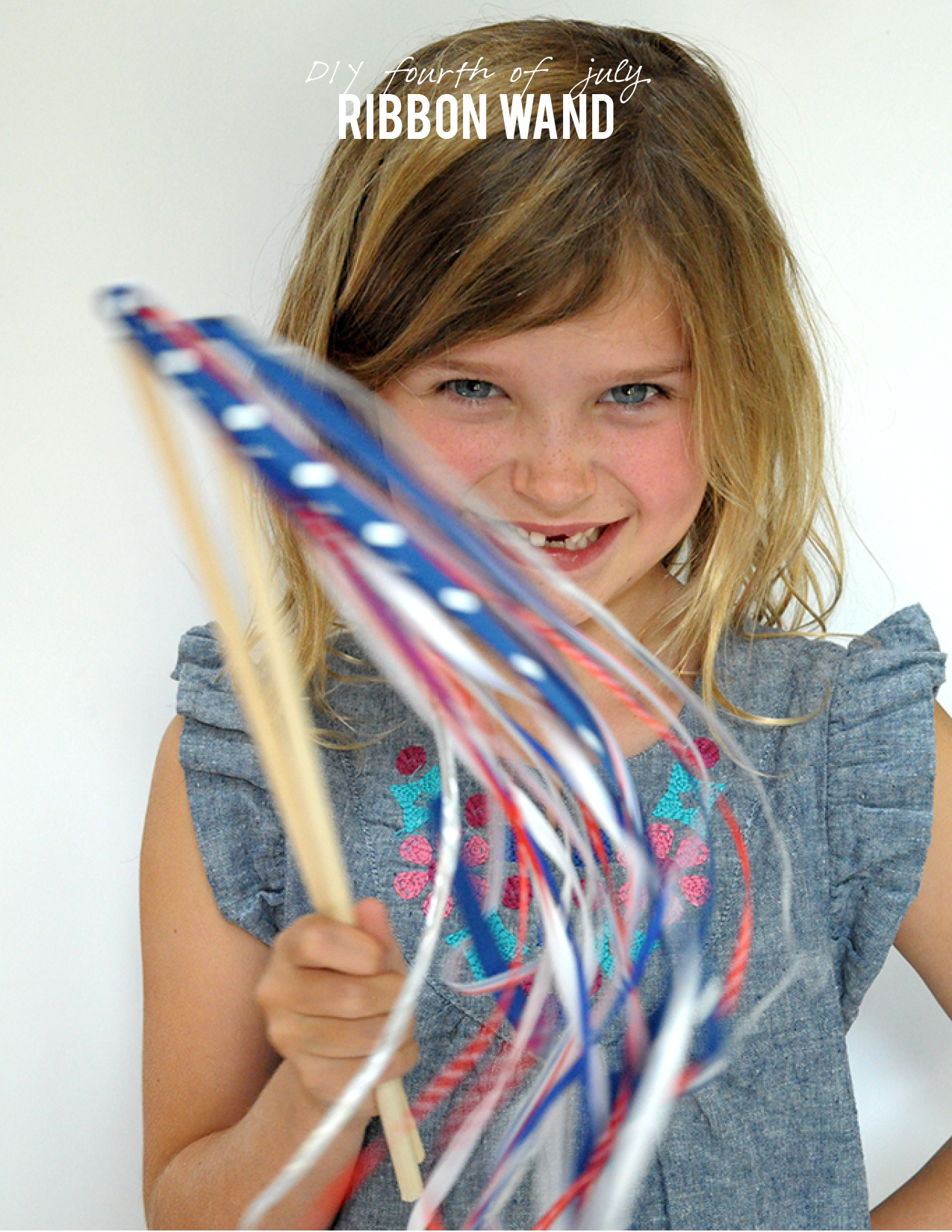 Photos by Melissa Fenlon for alice & lois design studios, all rights reserved.