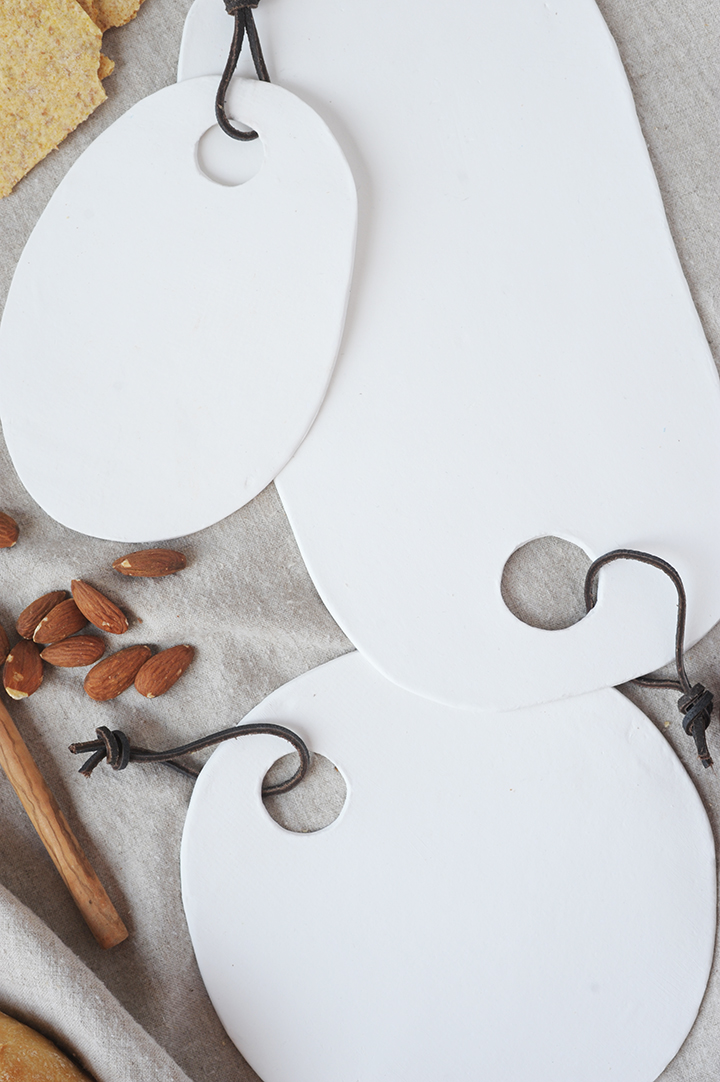 I've got a thing for white dishes. I've also got a thing for air dry clay. It's amazing what you can make with air dry clay. I've made jewelry dishes, little bunny bowls to name a few. It's so easy to work with. Recently I made these platters and am so pleased with how they turned out. I stepped up my hor d'oeuvres game with these. They look so pretty with cheese, bread and fruit on them. They also look great leaning up against a kitchen shelf or backsplash, or hang them from their little leather handles.
Read more for the full tutorial.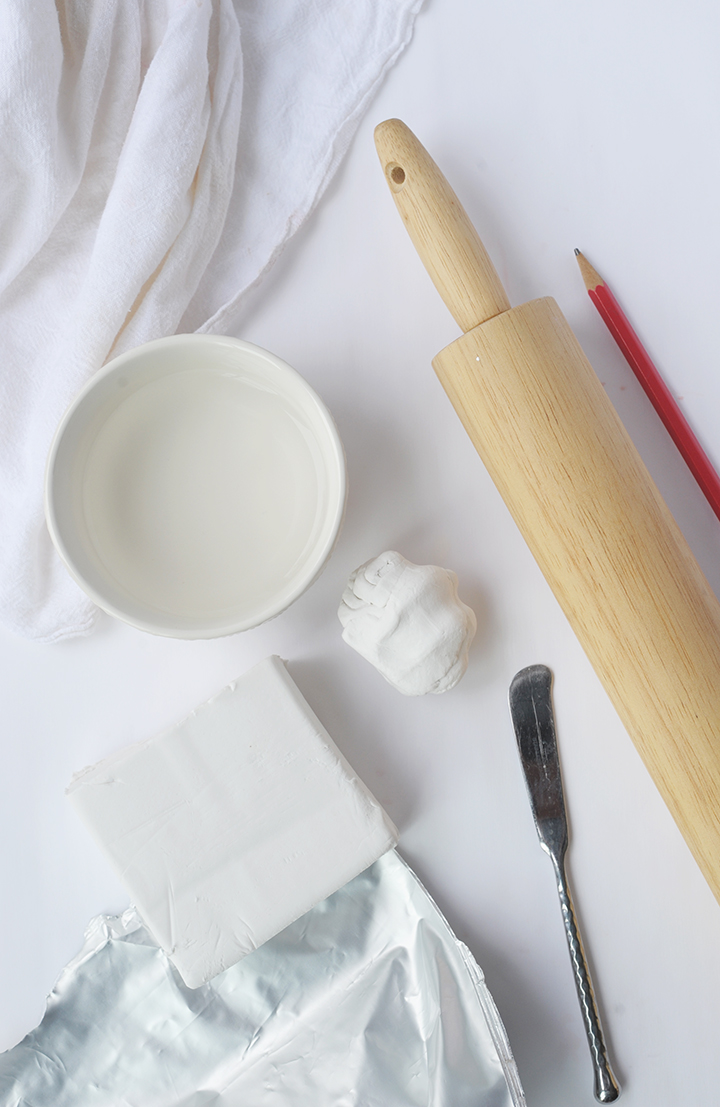 Supplies: Air Dry Clay / rolling pin / exacto or small kitchen knife / pencil / sponge / bowl of water / varnish / leather shoestring

Instructions:
1. Roll out your slab of clay on parchment paper on a hard surface. Roll out to 1/4 inch thick.
2. Draw out your desired shape onto the clay with a pencil or end of a paintbrush.
3. Cut out your shape with a small kitchen knife or exacto knife.
4. Smooth edges with your finger. Dip your finger in water and rub on edges to smooth out.
5. Draw small circle as your handle and cut out with knife. Smooth out again using same technique as above. Let dry (1-2 days). I like to dry mine with a cookie sheet on top so that they stay flat.
6. Once dry, use a wet sponge to smooth out any rough edges.
7. Sponge paint the varnish on it in light strokes. My friend Fran (an air dry clay master) from Fall for DIY suggests doing three light coats of the food-safe varnish.
8. Cut your leather shoestring and pull through the handle and tie a knot.
Tips for using your food safe platter. This varnish makes the platter food safe, however, it is not indestructible. Please do not cut on the platter. I suggest still putting down little pieces of parchment paper under the food. To wash, simply sponge off with soap and water, do not submerge it.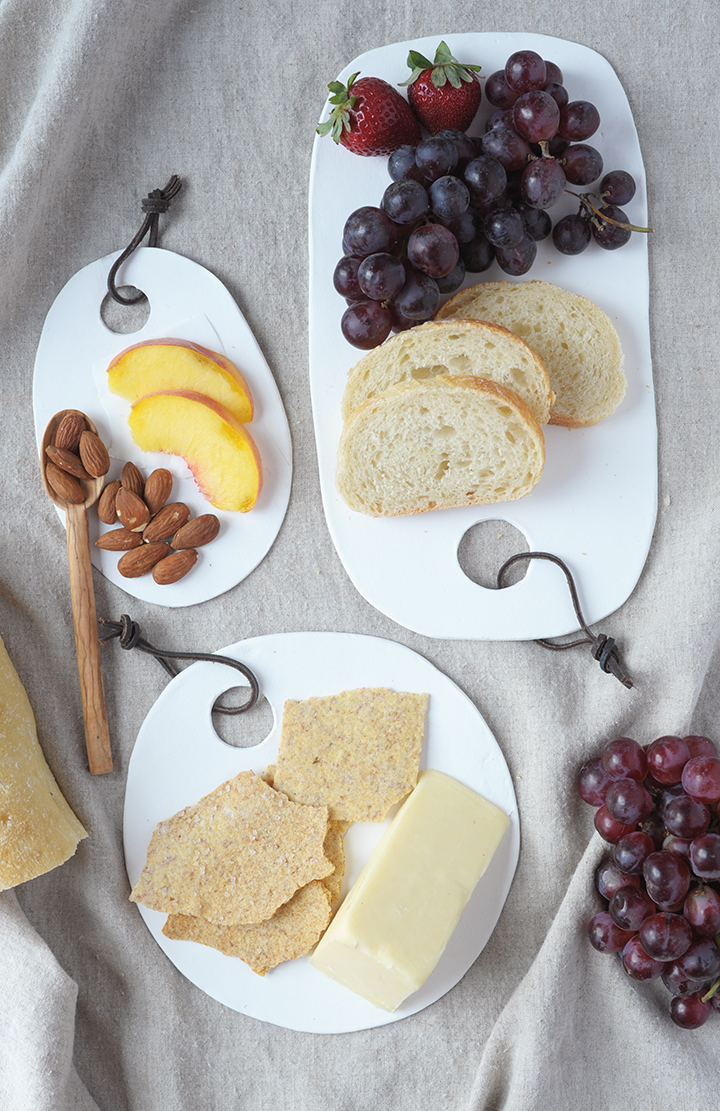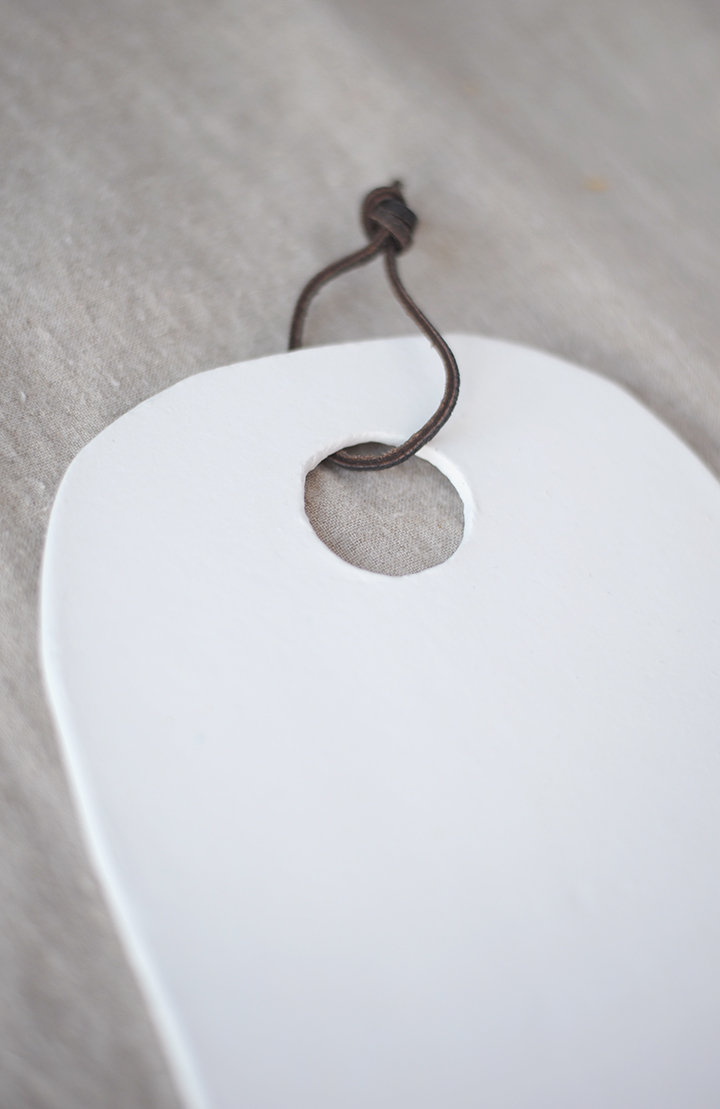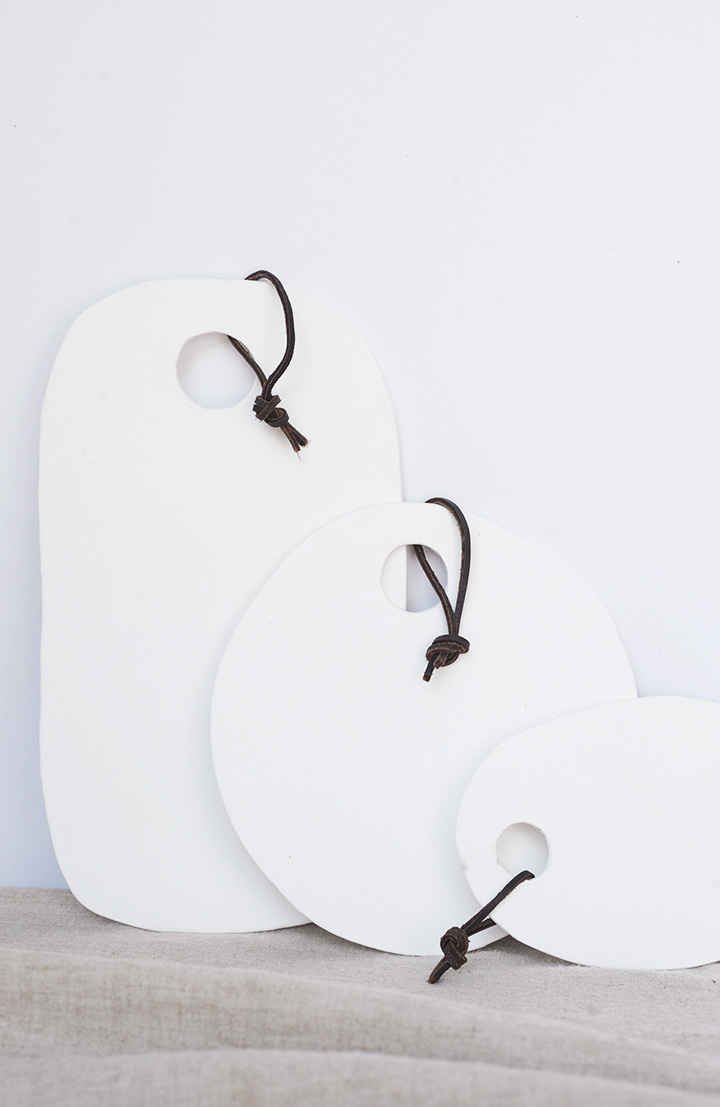 photos by Melissa Fenlon. all rights reserved.