See how to make this on trend DIY Arch Candle Holder for the perfect new home decor piece.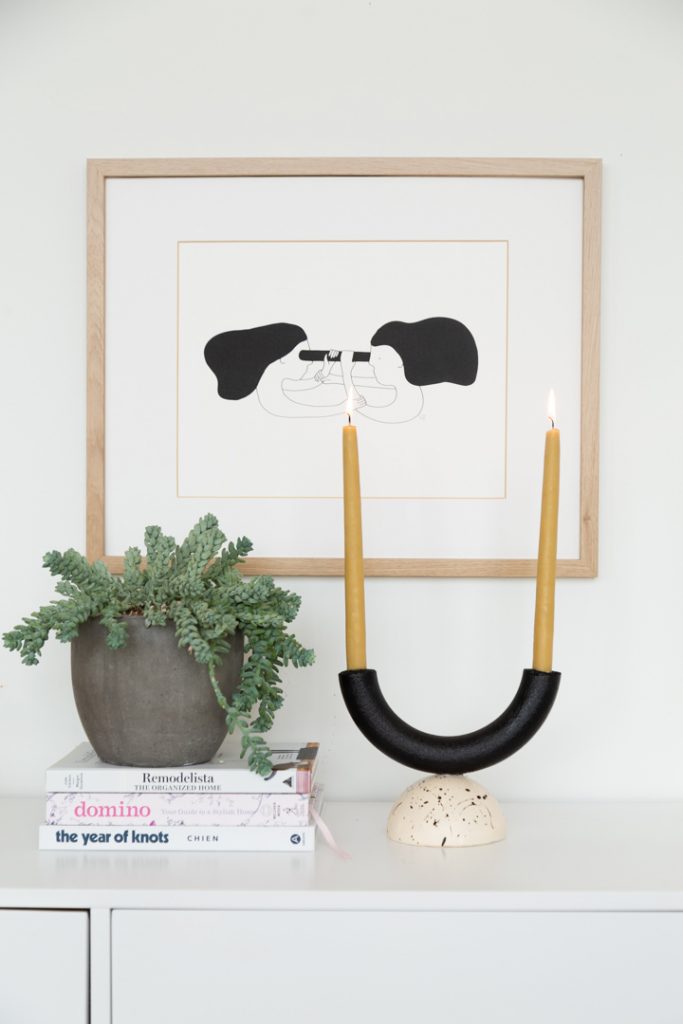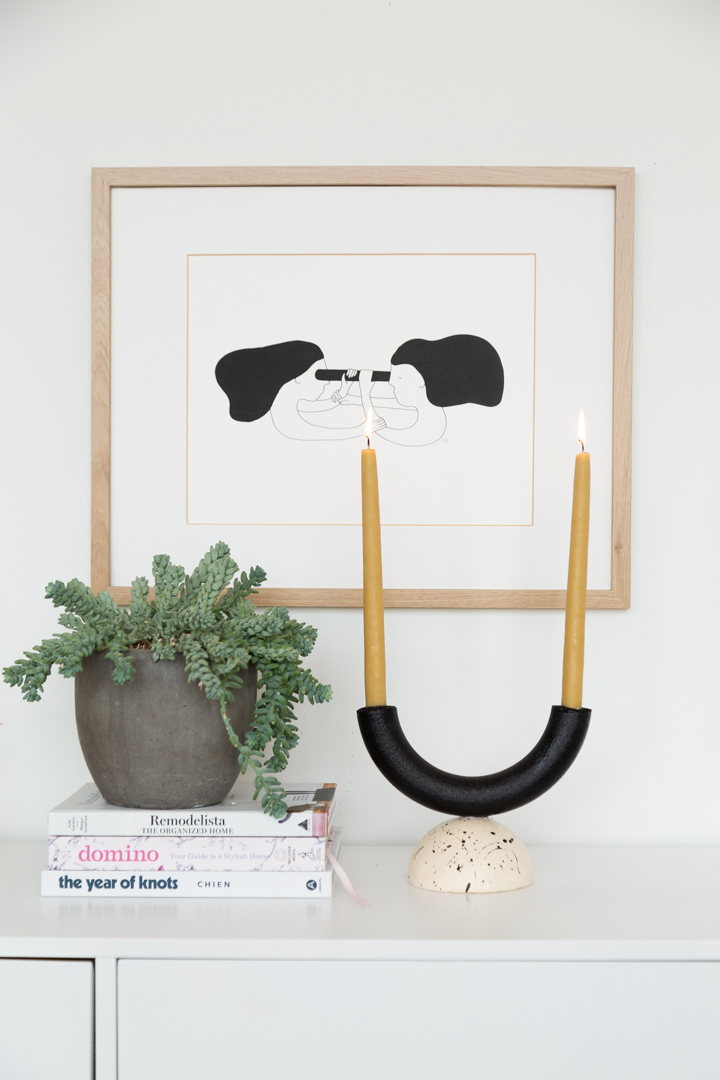 I just love when a craft store random find turns into a new coveted home decor piece. That is exactly what happened with this project. I found the solid foam wreath forms and solid foam half balls in the floral design area of the craft store. Immediately I knew I wanted to make an arch shape candle holder.
Sometimes new craft projects work out, sometimes they don't. In this case, I am pleased to say it more than worked out! I am completely in love with the end result of this Arch Candle Holder!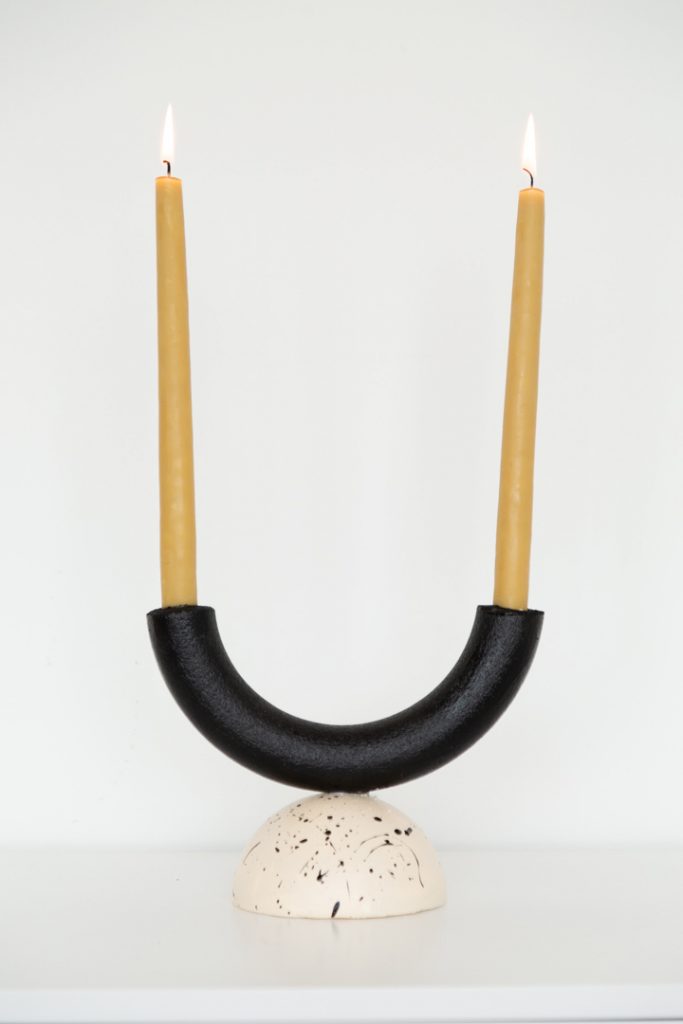 DIY Arch Candle Holder Supplies
Black and tan paint
Hot glue gun
Bamboo skewers
Sharp scissors
Sanding block
View this post on Instagram

How to make a DIY Arch Candle Holder
Step 1 – Cut the foam wreath form in half. I used good scissors and it works perfectly. Sand the edges to smooth and make even.
Step 2 – Using a power drill and a 5/8 spade bit, make a large hole in each end of wreath form. Sand to smooth.
Step 3 – Paint the half circle black. Paint the foam half ball shape tan. Allow to dry. Add some black splatter paint to the bottom base. Allow to dry.
Step 4 – After paint is dry, attach the two pieces together. I cut a bamboo skewer to about 1.5 inches and slid into the top center of base (half ball). Add some hot glue and slide the foam arch onto the skewer. Add more glue if necessary.
Step 5 – Add candles and display on a credenza, table, etc.
I am thinking of making some smaller half ball base candle sticks. Maybe paint them black and splatter with the tan paint. The mustard yellow Candles look so nice with the black and tan candle holder, don't you think?
This project reminds me that I need to get out the DIY Wood Block Candle Holders I made a few years back! I used large craft wood blocks and drilled holes for skinny tapered candles. These look so darling on a birthday table centerpiece.