Looking for a way to showoff all of your pieces of inspiration this year? See how we made this DIY Arched Mood Board.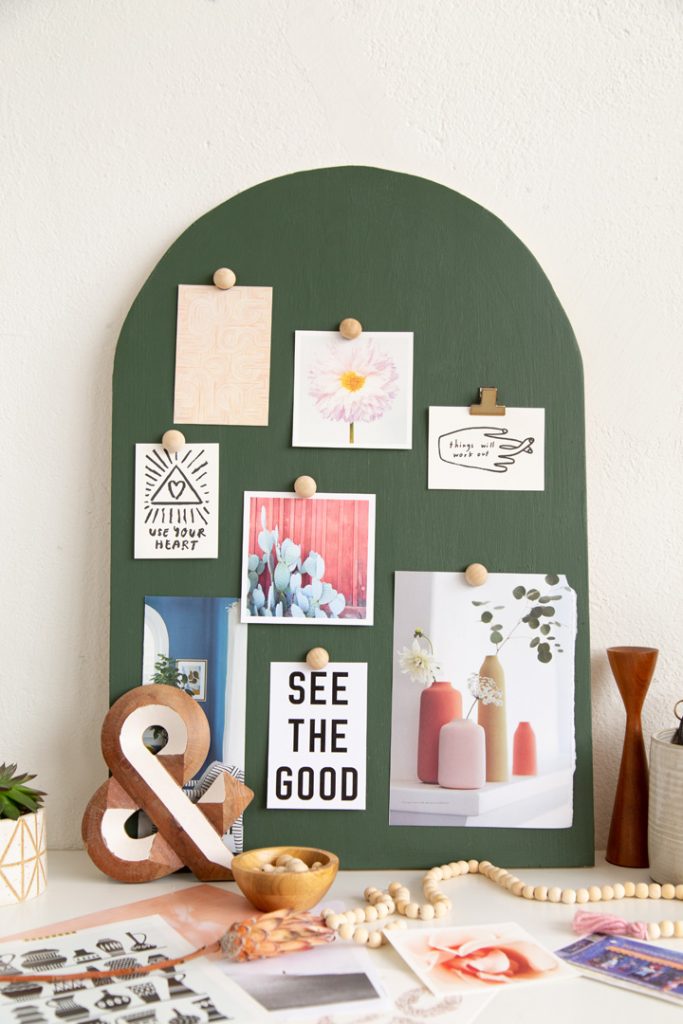 Have you been noticing all of the arch shaped wall accents on Pinterest? Well, if you don't want to paint your wall – we have a brilliant idea for you!
We made this DIY Arched Mood Board for our latest DIY project for Hunker. It was simple to make and we just adore the statement it makes.
Now what makes this DIY Arched Mood Board really special? Magnetic paint turns the wood board into a magnet board! We used a basic pine board from the hardware store and Valspar Treeline paint – isn't it the loveliest green color?
You can find the full tutorial for the mood board project right here. Make sure and check out how we turned the pine board into an arch!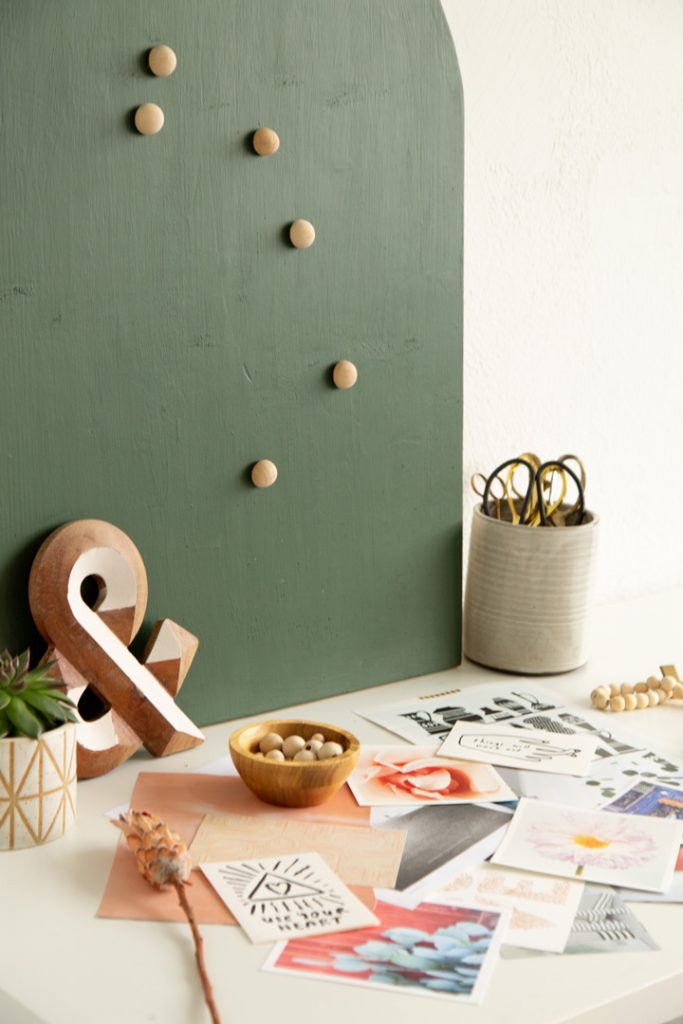 Don't you love the wood circle magnets? Well you can make them so easily! All you need are craft magnets and split wood balls. Add some glue and you've got yourself some wood magnets. Allow to dry before adding to mood board.

What is a vision or mood board?
A vision board or mood board is a collage of images and things that help you dream, inspire and put out in the universe what you are hoping or dreaming for. It is a visual representation of things that you are working towards. It is a source or tool for motivation and inspiration!
I hung photos, pictures from catalogs and magazines, fabric pieces, quotes and more. Did you notice the See The Good printable that is hanging on the mood board? You can get that free printable right here.