DIY Artwork and Floating Wood Frame
Do you have a space in your home that has a black wall that needs a little something?! We have the perfect project for you! See how we made this DIY Artwork and Floating Wood Frame.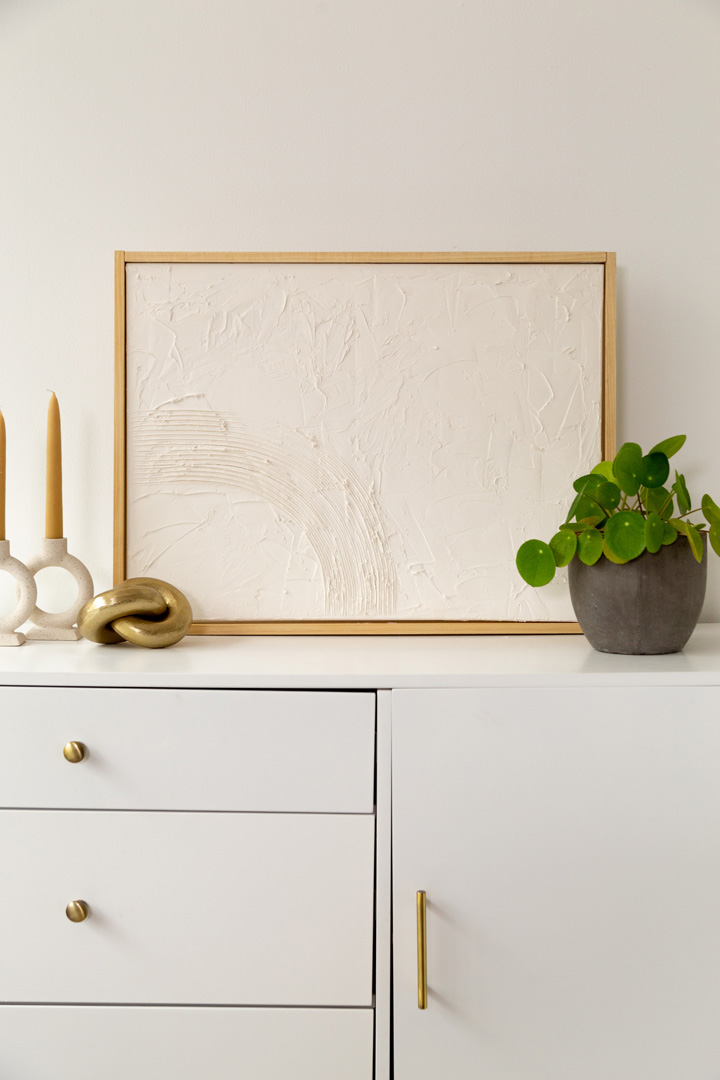 If you haven't tried your hand at making textured DIY art for your home, now is the time. We love using spackling to make textured art. You know, the kind you use to fill holes in the wall. We especially love the kind that goes on pink and dries white.
Some people use dry wall mud. We find when doing a basic canvas for your home, spackling is super easy to use!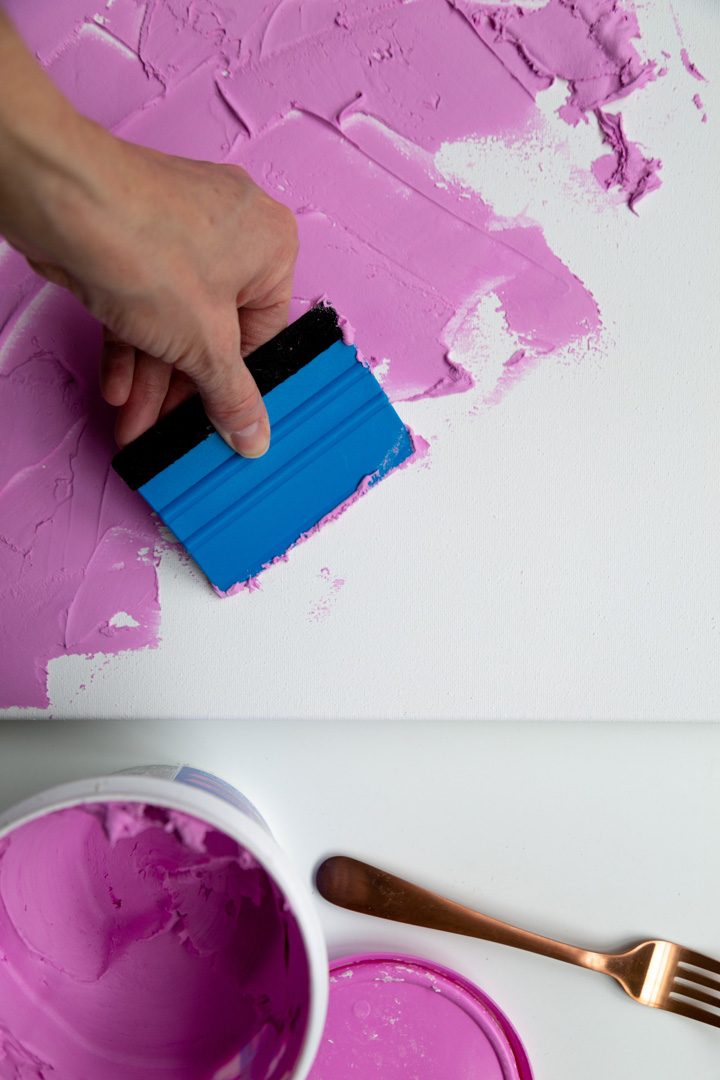 DIY Artwork and Floating Wood Frame
Art Work Supplies
Fork
Transforming a blank art store canvas is such a fun project. We have made picture collages using black and white photos printed on printer paper and tissue paper.
This time we literally smeared spackle on the canvas. Then we took an old fork and drew an arched design. We love how it turned out!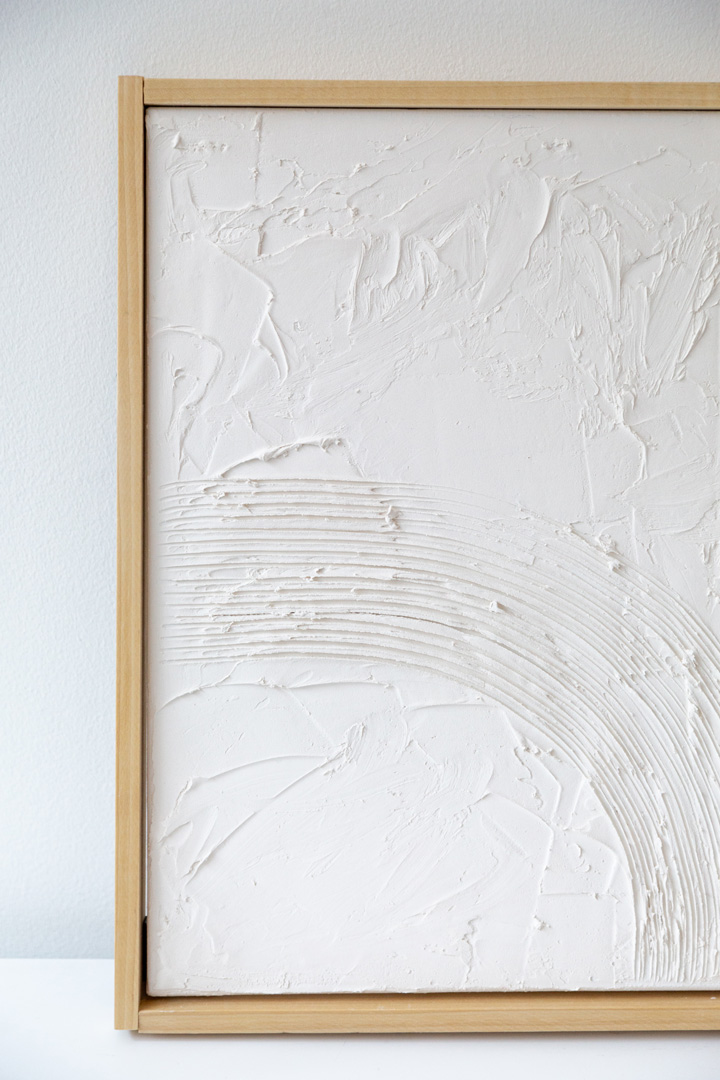 How to make a floating wood frame
We used basic wood pieces (2x2x.5) to make this floating wood frame. It is very simple to make. This technique can really upgrade a basic canvas.
Head over to hunker.com for the full tutorial on how we made the frame.