There are so many ways to thank your customers, and this DIY banner we made with our new Cricut Maker 3 machine might just be our favorite one yet!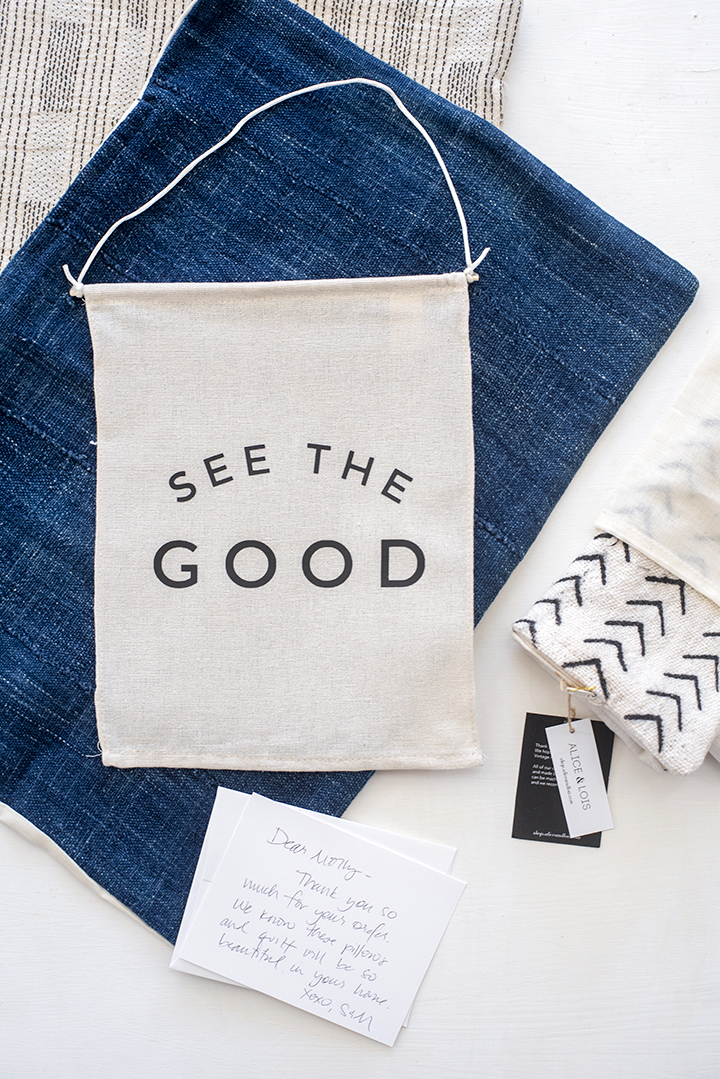 We were looking for a new way to say thank you to our customers who place large orders on our online shop. We didn't need to order 1,000 of something, and knew we wanted to create a piece that felt authentic and on brand for us. And as DIY bloggers, it just feels right making something as a thank you gift.
Our Cricut Maker 3 has become invaluable in creating branding materials for e-commerce site. In our first post with Cricut, we used the Print Then Cut function to create branded stickers for our packaging.
It's been a year since we launched the e-commerce arm of our business. As we grow our shop, we are realizing how imperative our branding, packaging and communication pieces are.
Design is a big part of who we are as bloggers, curators, creators and now shop owners. One thing that we love about using our Cricut Maker 3 machines, is that we can create files and then upload them to our Cricut Design software.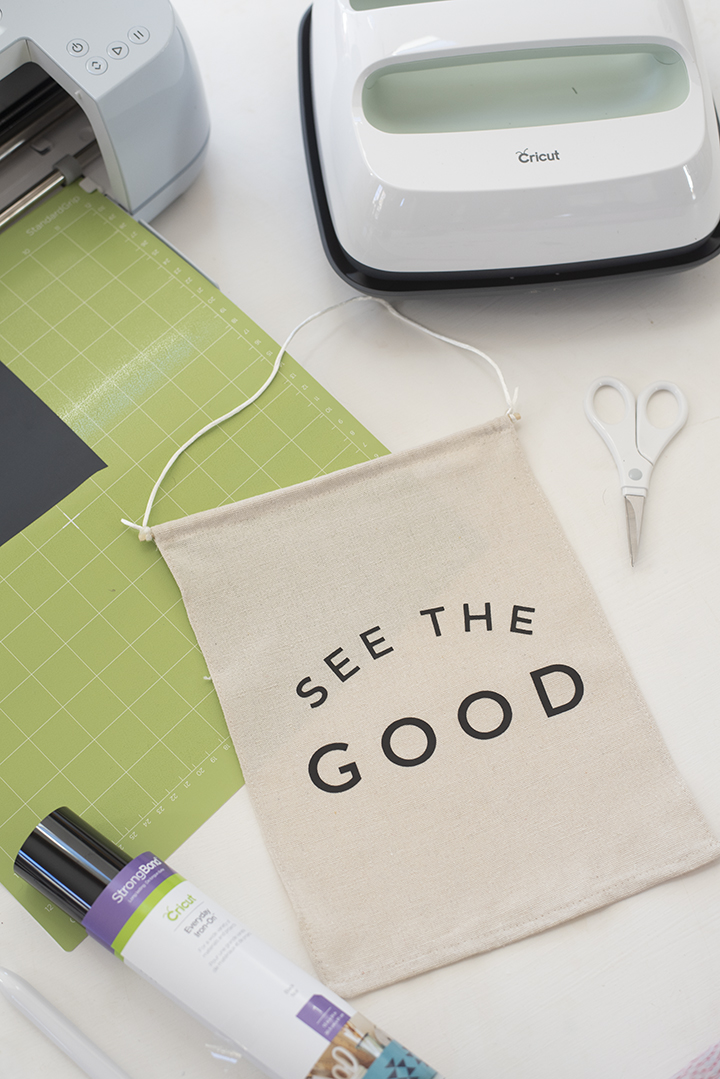 For our second project, we'll show you how we created our DIY banner using our Cricut. One of our favorite sayings is "See the Good." We decided we wanted to make a thank you gift that would send a positive message and be something our customers could hang in their homes. We love the simple joy this saying brings.
We designed the "See the Good" using our brand fonts and imported it into the Cricut Design Space software program, which was so easy to do! Follow the instructions below to find out how to make this banner.
How to make the DIY Banner with your Cricut machine
Supplies:
Cricut everyday iron-on vinyl in black
Cotton canvas banner
Steps:
Create your branded design. You can either use the Cricut Design Suite or design your own and upload it to the Cricut software. We designed ours using brand fonts and uploaded it as a png file. Just size it in the Cricut software and get ready to have it cut! Make sure and mirror your image so it prints correctly.

Cut out the size of vinyl you need and put it glossy side down on your cutting mat. Insert into machine. Now it's time to let the Maker 3 do its work!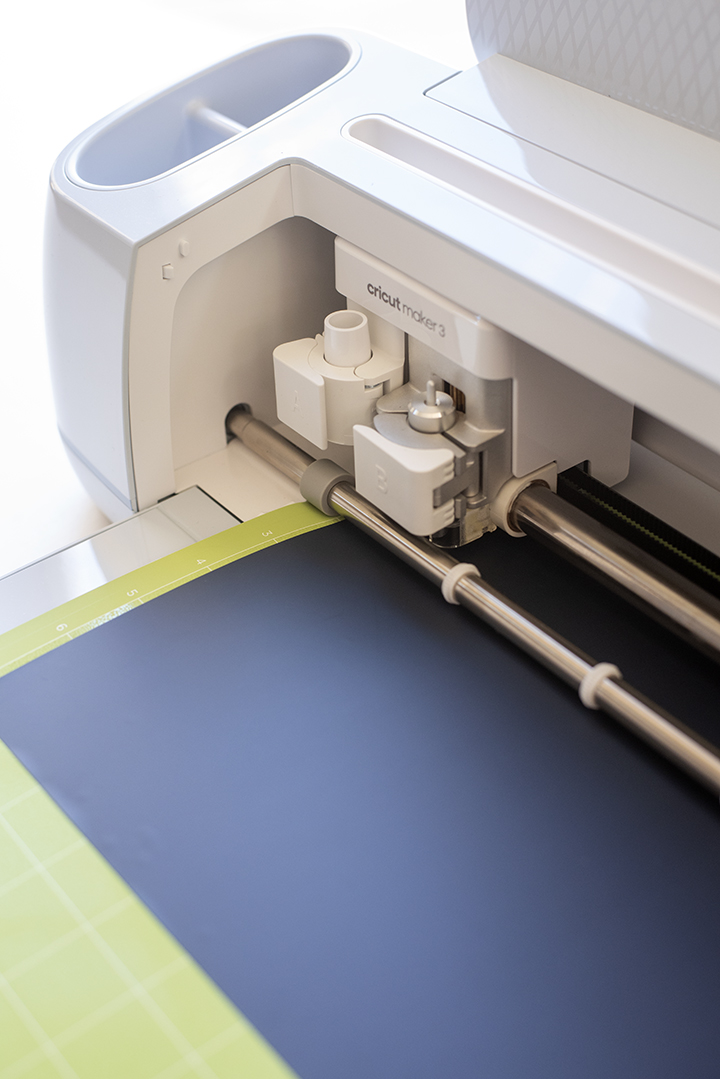 3. Once the design is cut, slowly peel off vinyl and your design will be revealed. Using the tools, gently peel off any extra vinyl.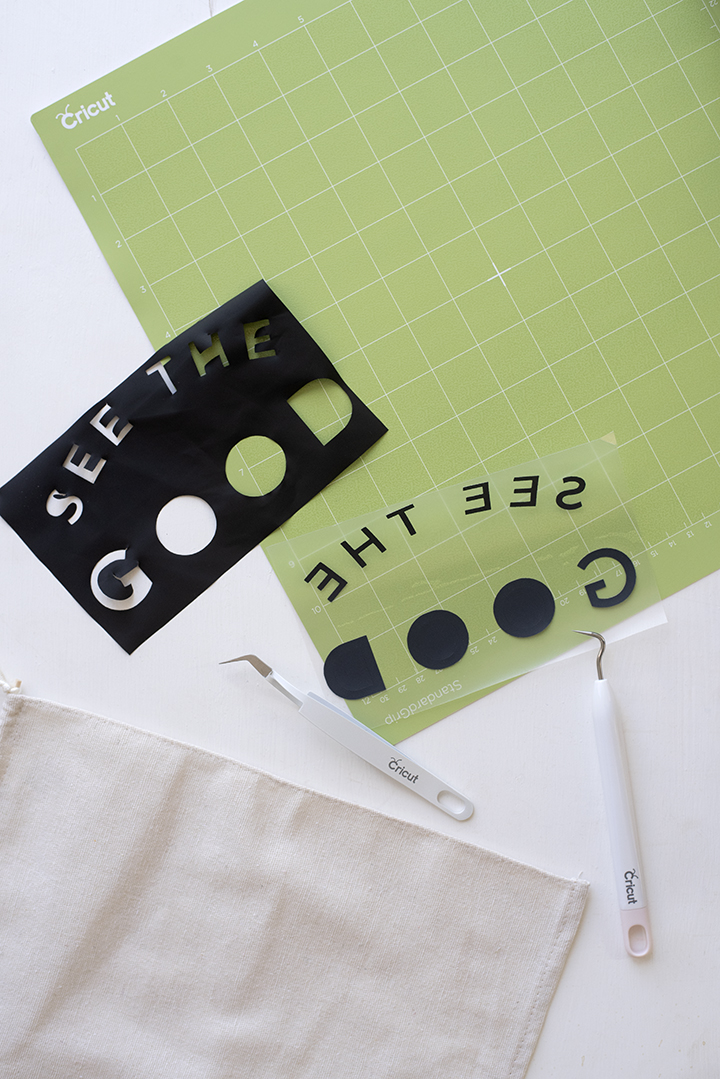 4. Follow instructions now for your EasyPress 2. We went to the Cricut heat guide to find out all the details on temperate and time. After pre-pressing the fabric, it was so simple to press the design onto our canvas banner. It only took 15 seconds per side.
5. Once cool, peel the clear plastic off the design and your project is complete!