See just how easy it is to turn a basket into a new plant stand! Find out how to make this DIY Basket Plant Stand today.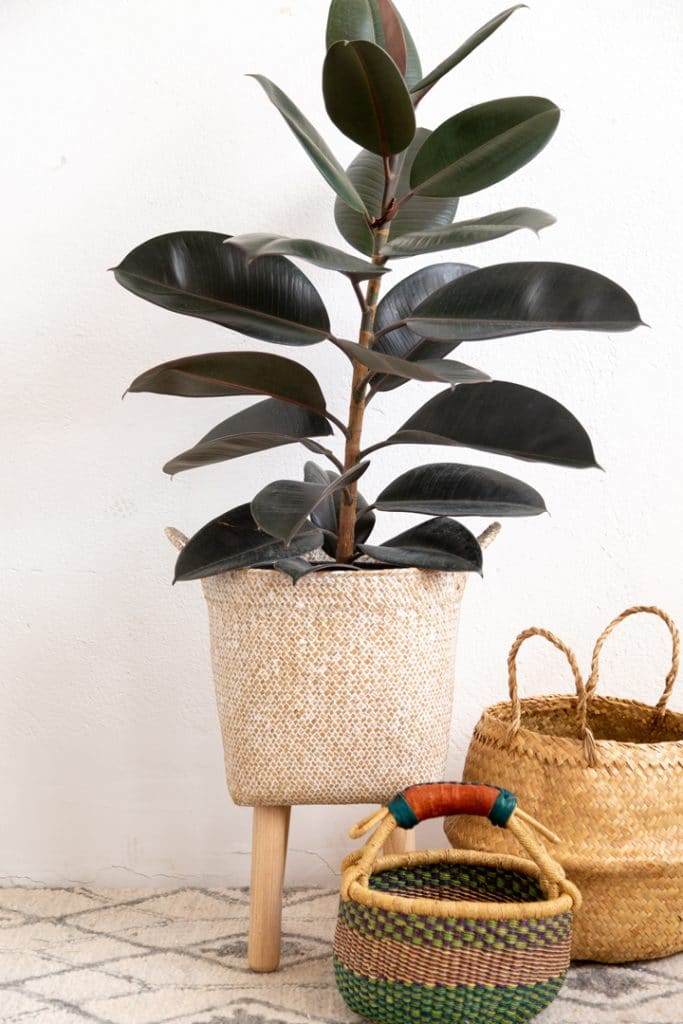 Simple DIYs that give a lot of impact are some of our favorite projects. This one fits that definition. I love a natural wood and boho inspired anything for plants – from hanging planters to plant stands.
I've had this basket sitting around just waiting for something to be done with it. Well friends, I have a new favorite plant stand! This project was not necessarily for the blog… It was a quick and easy project when I needed a plant stand for my porch!
You don't need much for this project – a drill, basket, table legs and some scrap wood. And don't forget the plant. I have a thing for rubber tree plants. I even moved one cross country when we moved from SF to Indianapolis!
DIY Basket Plant Stand Supplies
Power drill
Drill bits
Scrap wood
Plant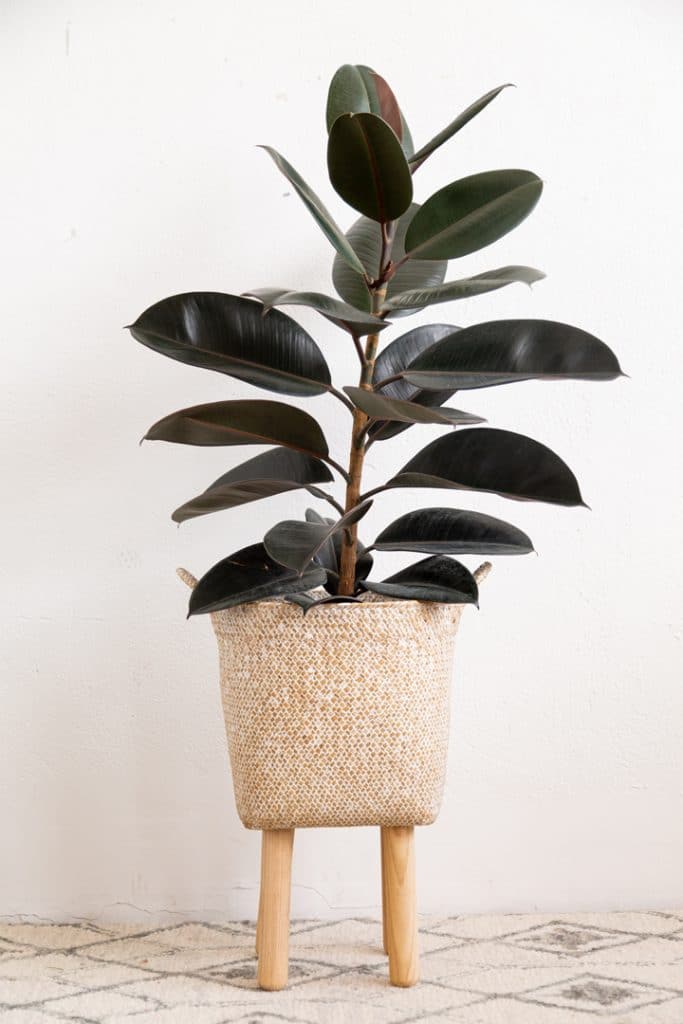 How to make a DIY Basket Plant Stand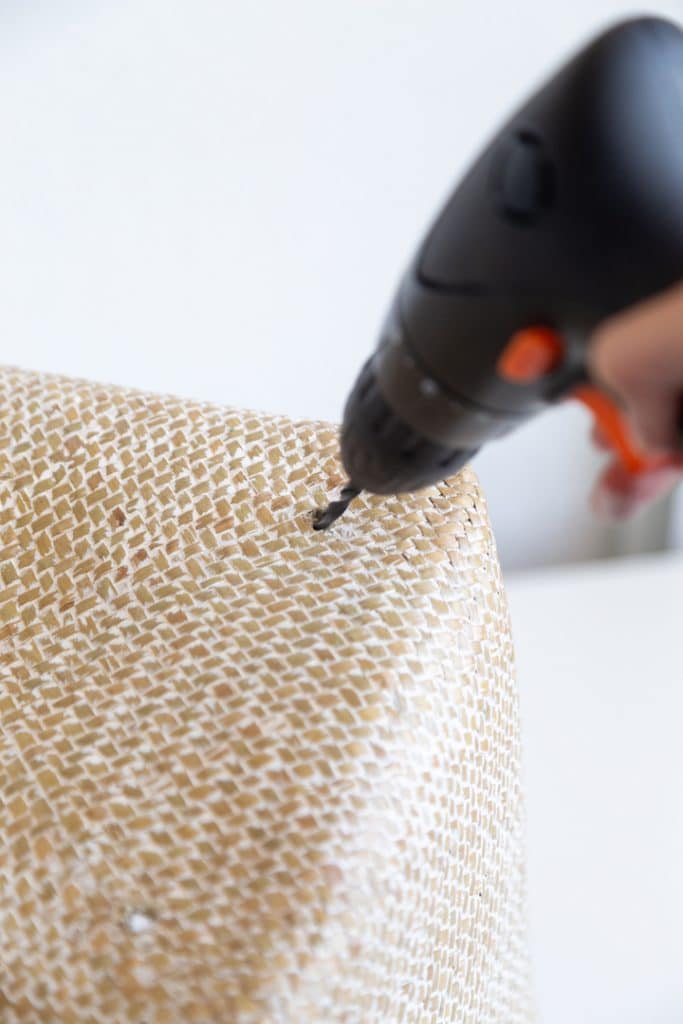 Step 1. Drill a hole in the bottom of the basket in each corner. Measure an inch in on both sides of corners and drill.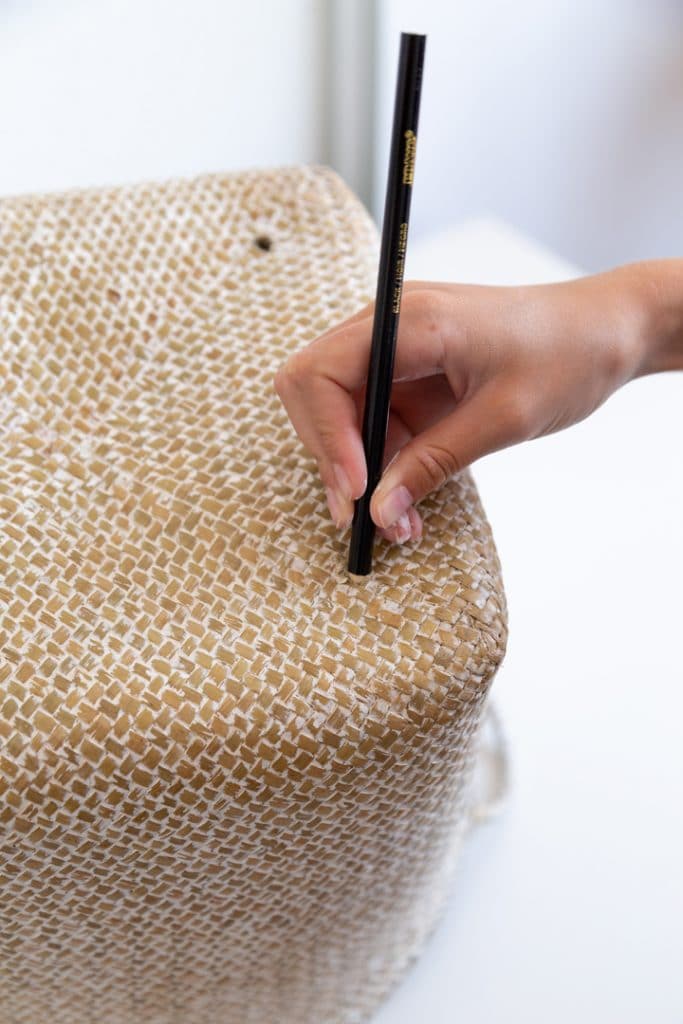 Step 2. Next, cut a piece of scrap wood to sit in the base of the basket. Hold the wood in the base and flip over. Use a pencil to mark where each hole should be drilled.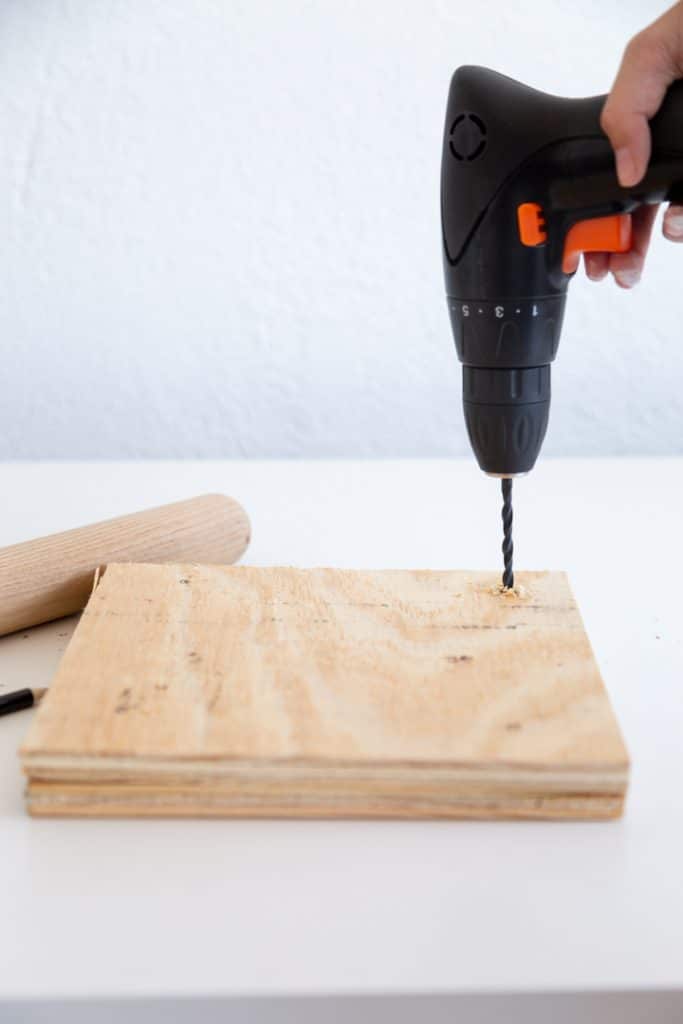 Step 3. Drill holes in wood base piece.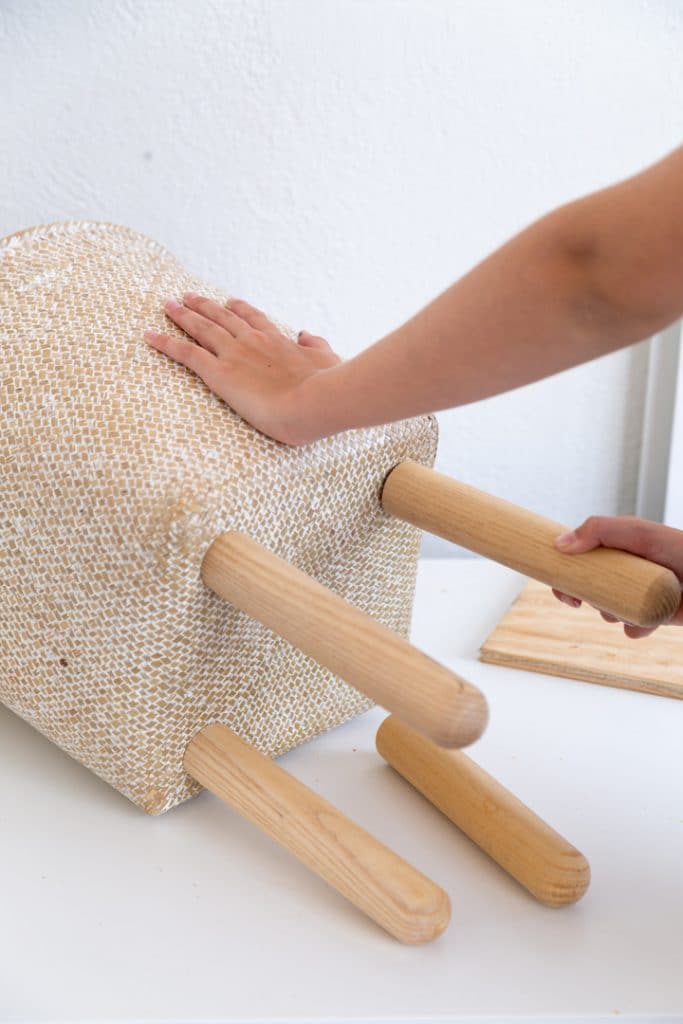 Step 4. Twist in the furniture legs on the bottom of basket.
Flip up and add the plant! I would recommend using a clear plastic plant saucer to protect the basket.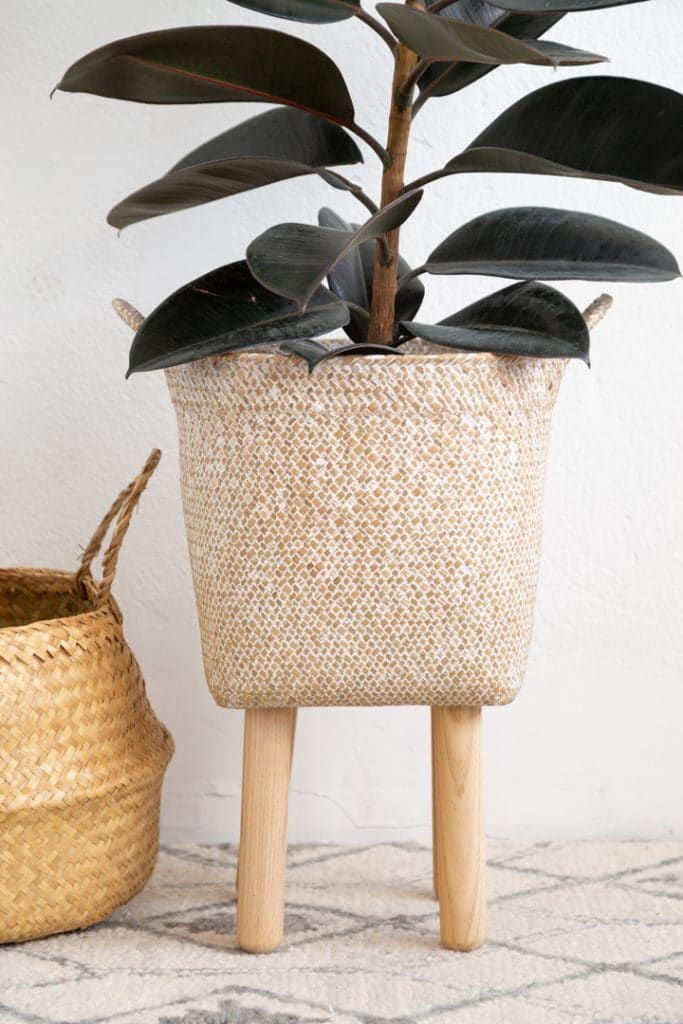 Check out some of our favorite plant inspired DIYs from our site:
Embroidery Hoop Hanging Planter