DIY Birthday Countdown Paper Chain Printable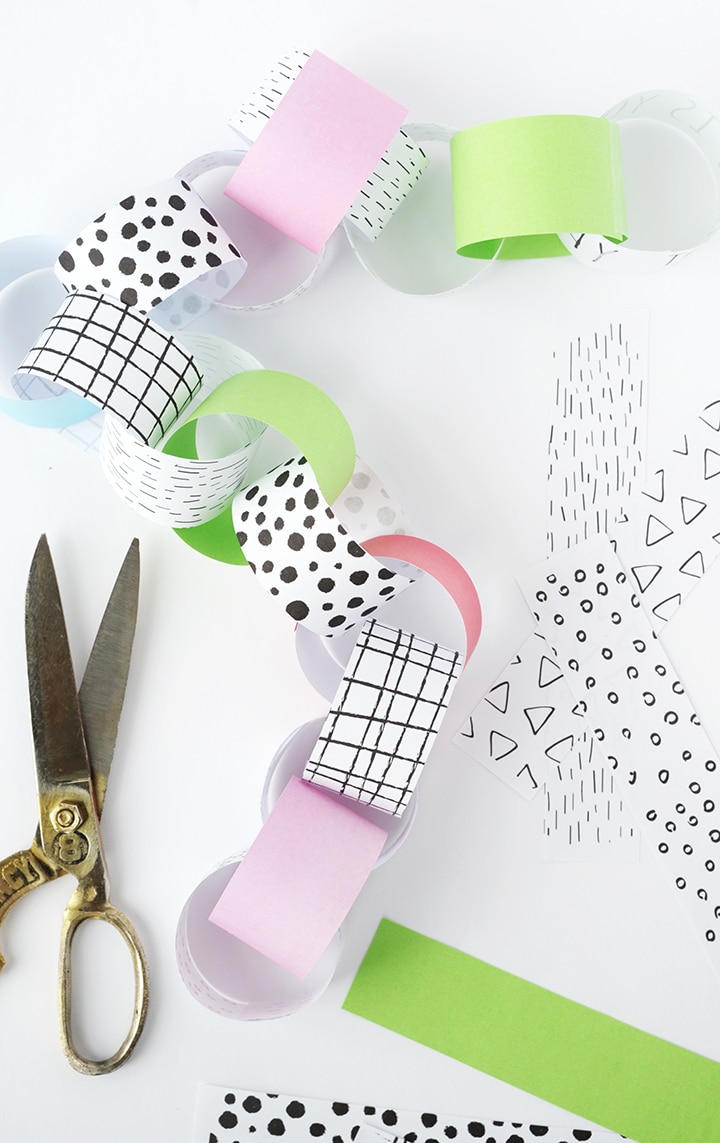 Yesterday marked 30 days before my Calla girl turns seven! First of all, I can't believe she is going to be a seven year old. We love to celebrate birthdays in our family and Sara and Harper actually started this fun birthday countdown paper chain tradition several years ago. The month before a birthday, you create a paper chain of 30 links. Each day in that month before a child's birthday, they get to tear one link off. We even like to make wishes each day!
I created this fun black and white DIY Birthday Countdown Paper Chain Printable for you guys. All you have to do is download one file, print out some copies and cut and tape away. We even printed some on watercolor paper and let the girls paint the links. And here's another one of our favorite birthday celebration DIY projects, our birthday candle garland.
Read more for the birthday paper chain printable!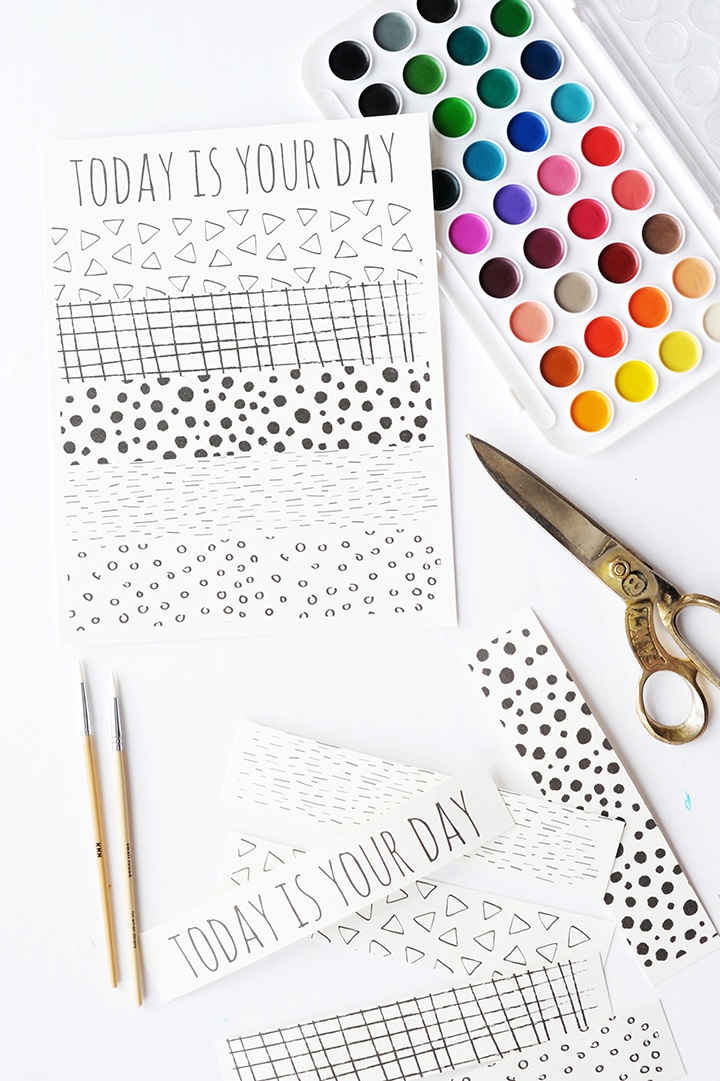 Supplies: DIY Birthday Countdown Paper Chain Printable, white card stock or watercolor paper, scrapbook paper or construction paper, scissors, tape, watercolors and brushes
**This printable is for personal use only.
Instructions:
Print out the DIY Birthday Countdown Paper Chain Printable download
Cut out each link
Cut out extra links of colorful scrapbook paper or card stock if you want to add some color
Create links and tape seams together to create a chain
Hang up and celebrate!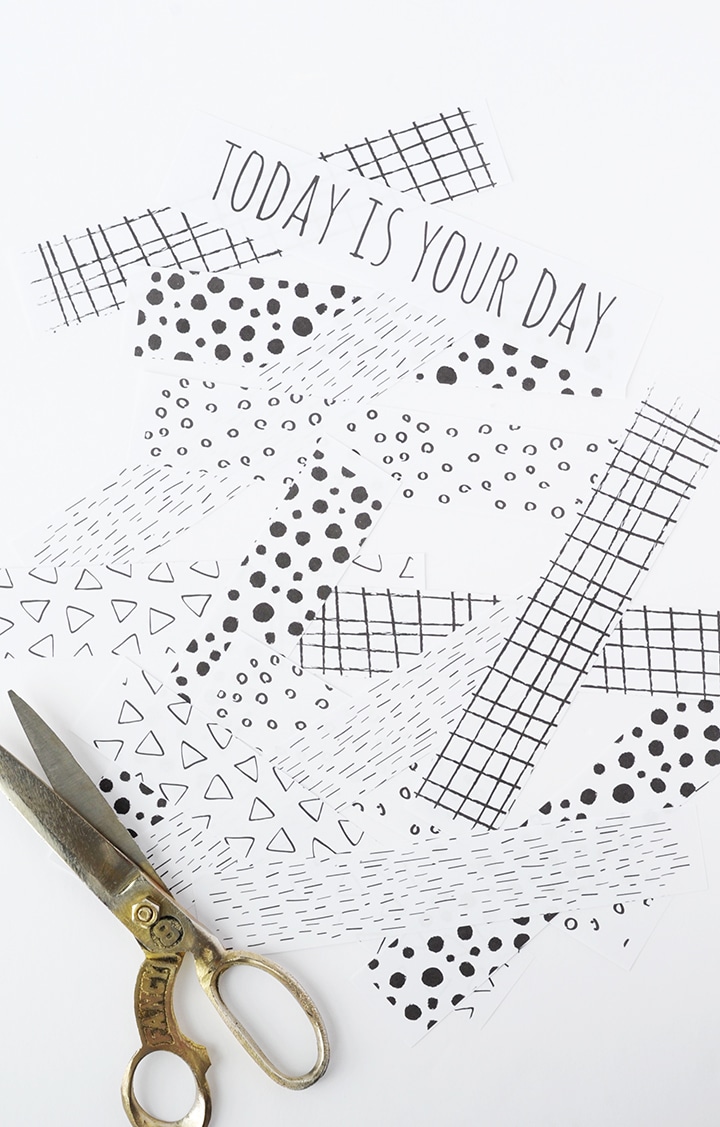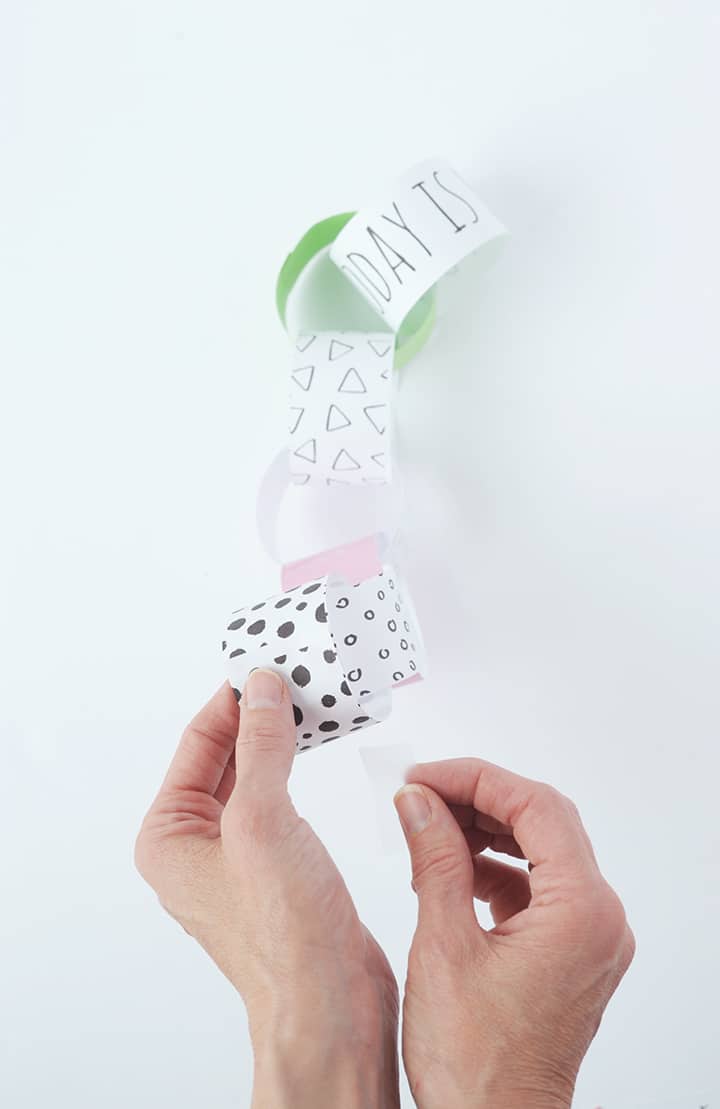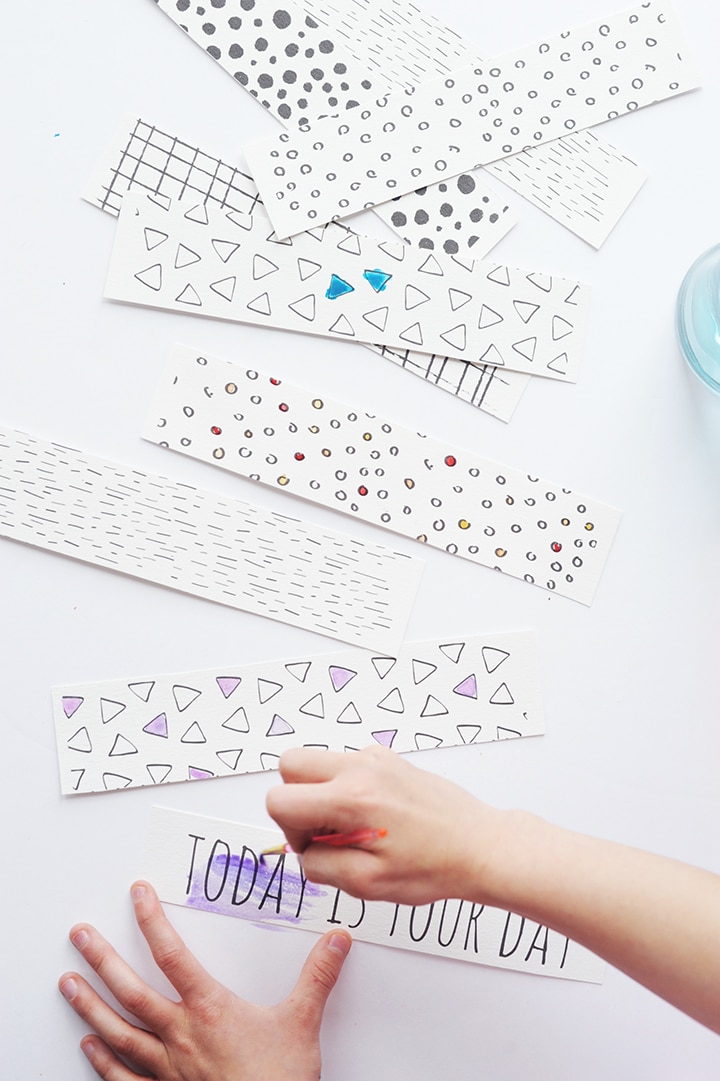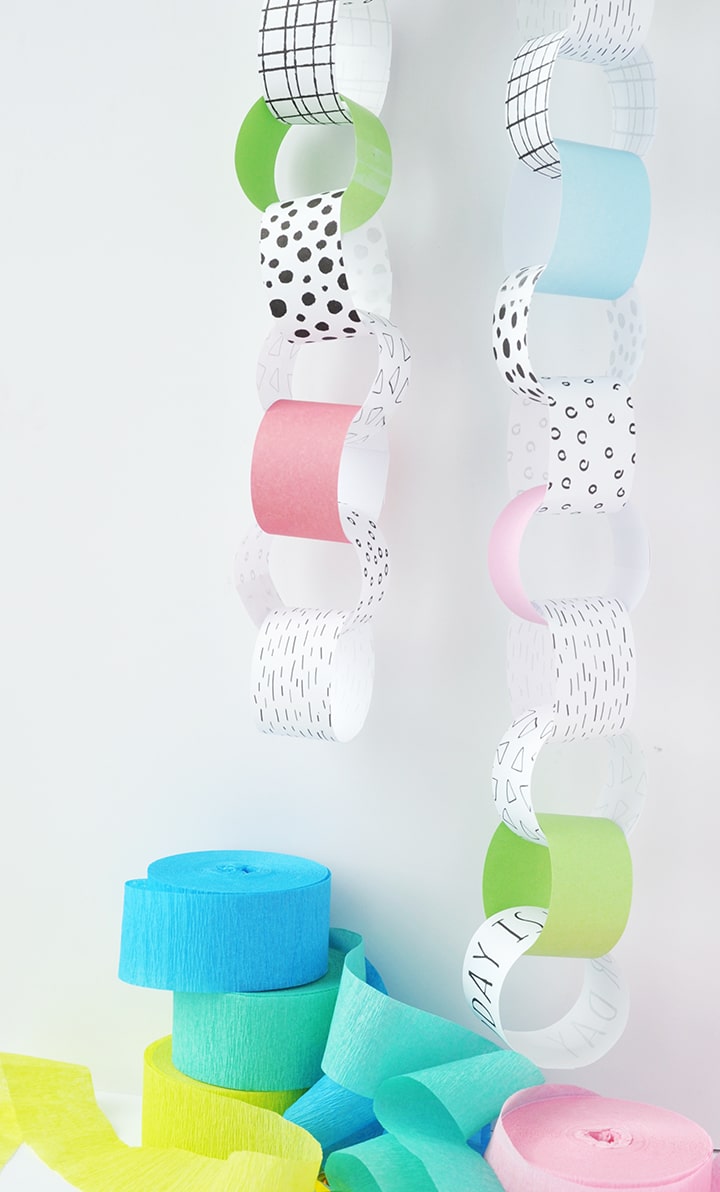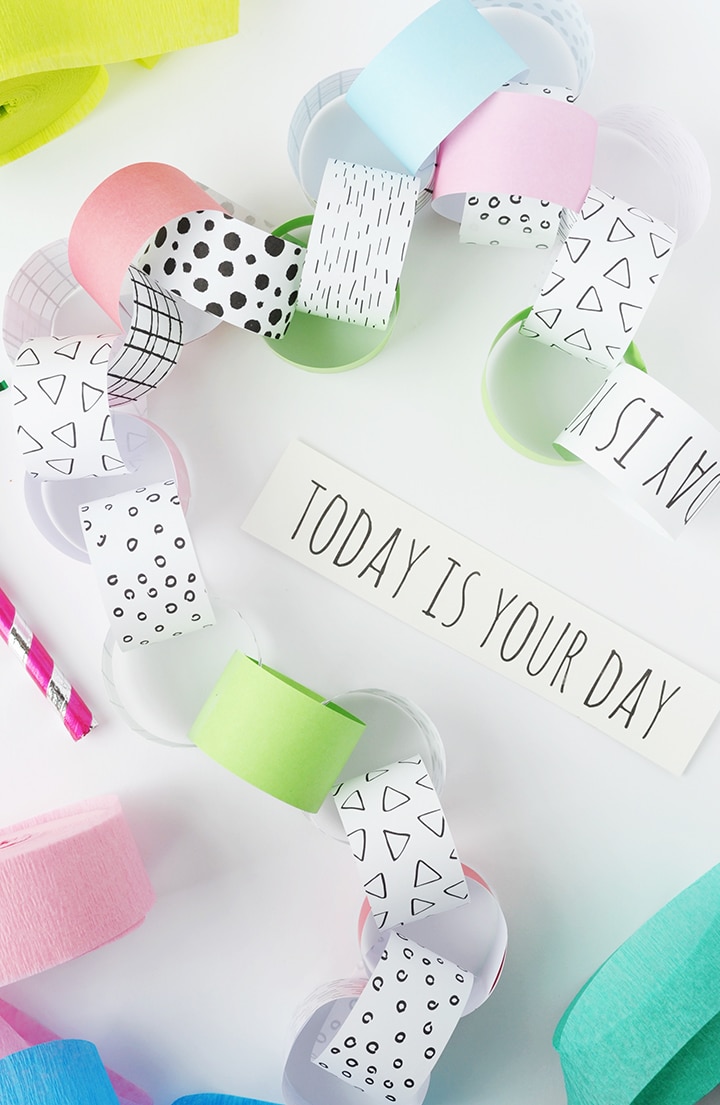 photos by Melissa Fenlon. all rights reserved.