Boucle fabric is so on trend – see how we made a stylish DIY Boucle Ottoman today!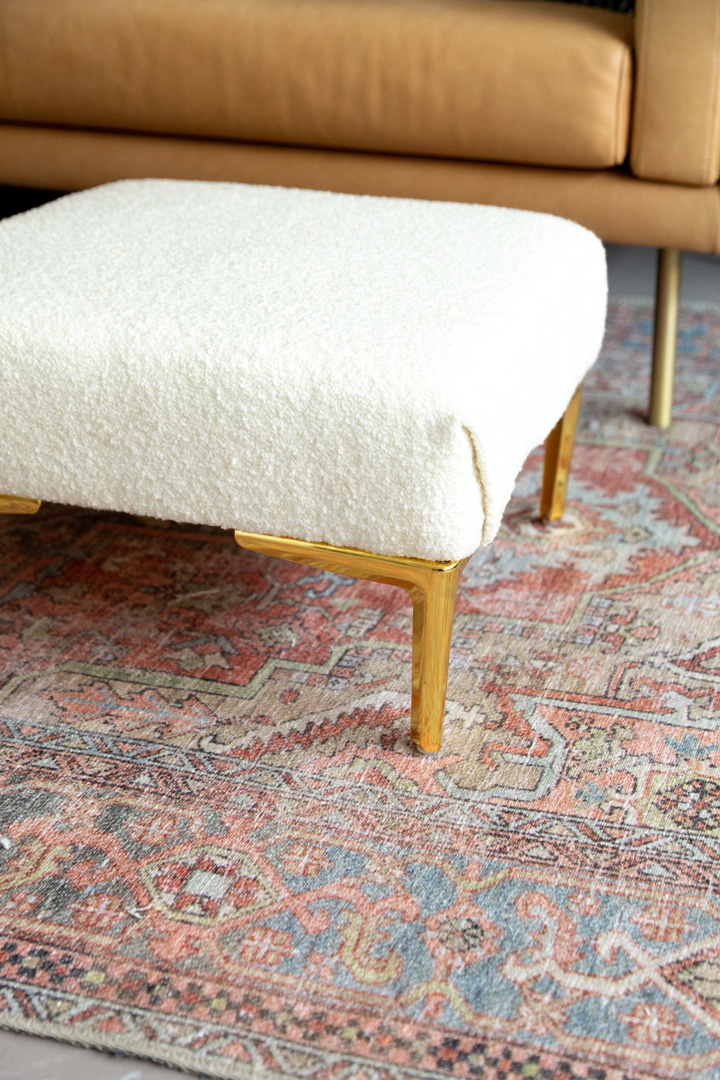 We just adore how this DIY project turned out! There is something about the textured boucle fabric against the gold furniture legs that give such a nice contrast.
What is Boucle fabric?
Boucle is a type of wool fabric that has a looped design. This gives the fabric a textured and comfortable yet stylish look.
How to make a DIY Boucle Ottoman
This project is actually pretty simple to make. Your first step is to source the fabric. Then a trip to the hardware store for some plywood and a staple gun. Don't forget the furniture legs to add stability, function and design. We love the look of the gold triangle furniture legs. The contrast of the textured boucle upholstery and the gold gives such a high-end look, don't you think?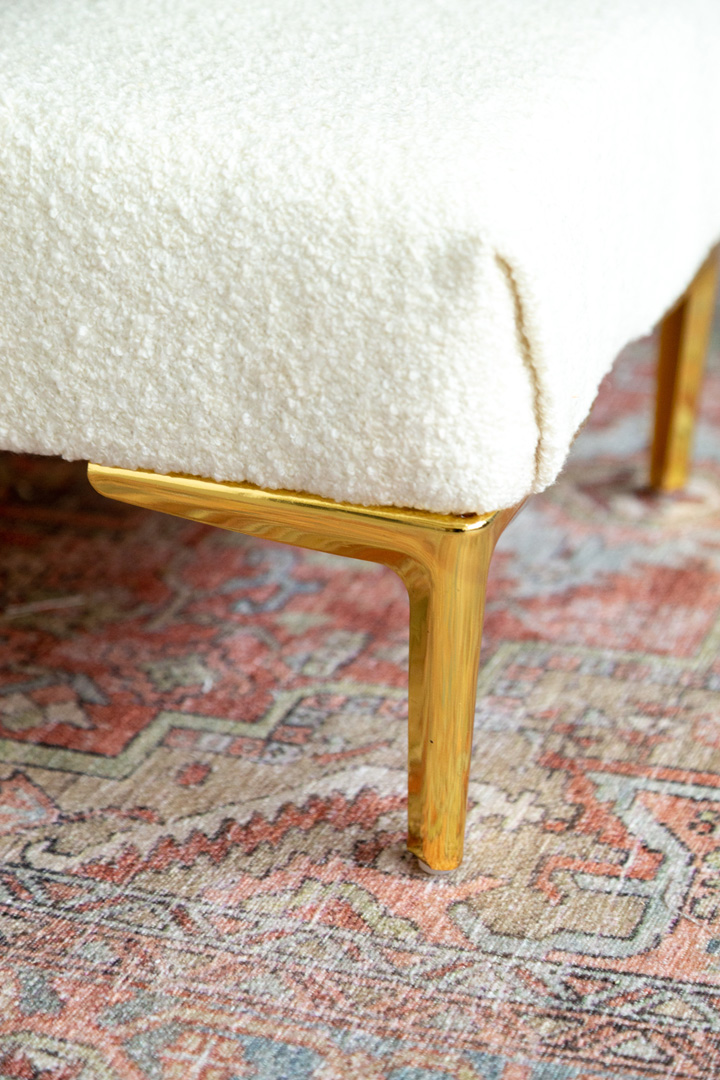 Where to find boucle fabric?
You can source boucle fabric online at national fabric stores. We found ours on Etsy and love it! Another idea is to use a boucle blanket (like this one) as well.
Learn more on how we made this DIY Boucle Ottoman
Head over to hunker.com to find the full tutorial.
Also, check out this floral reupholstered project we made years ago that we still love and use in our home!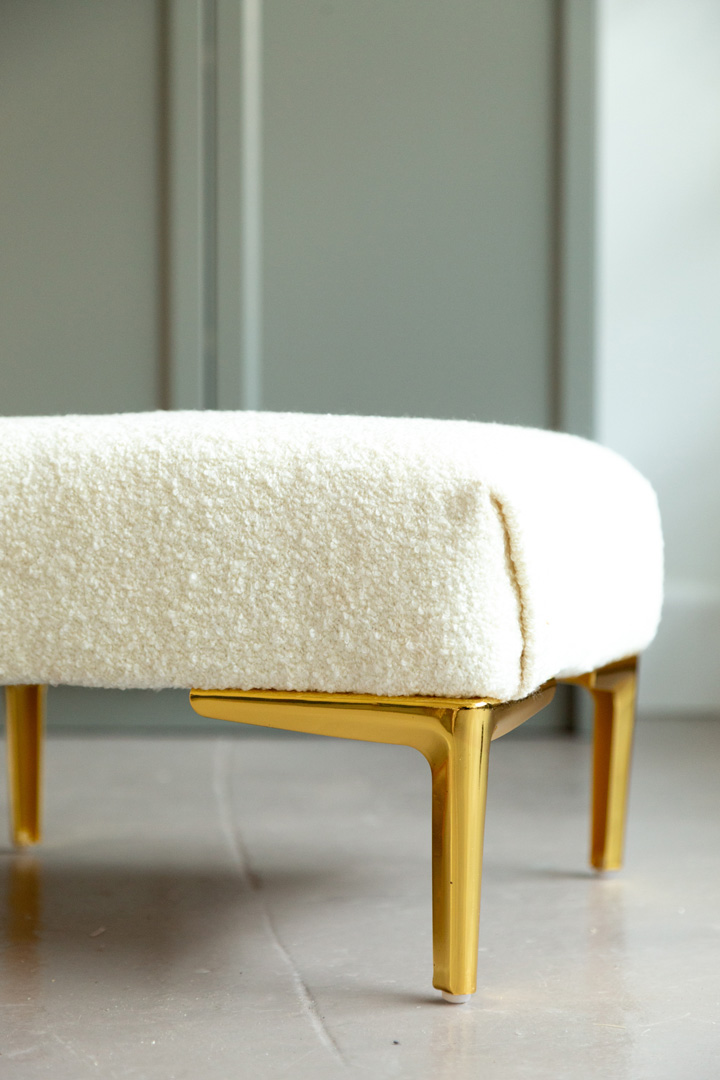 I think I want to try making something similar to this but as a dog bed for my dog! Wouldn't that be fun?!
DIY Home Projects
Check out some of our very favorite DIY home decor and home accent projects. From ottomans, to side tables and coffee tables - we have you covered!