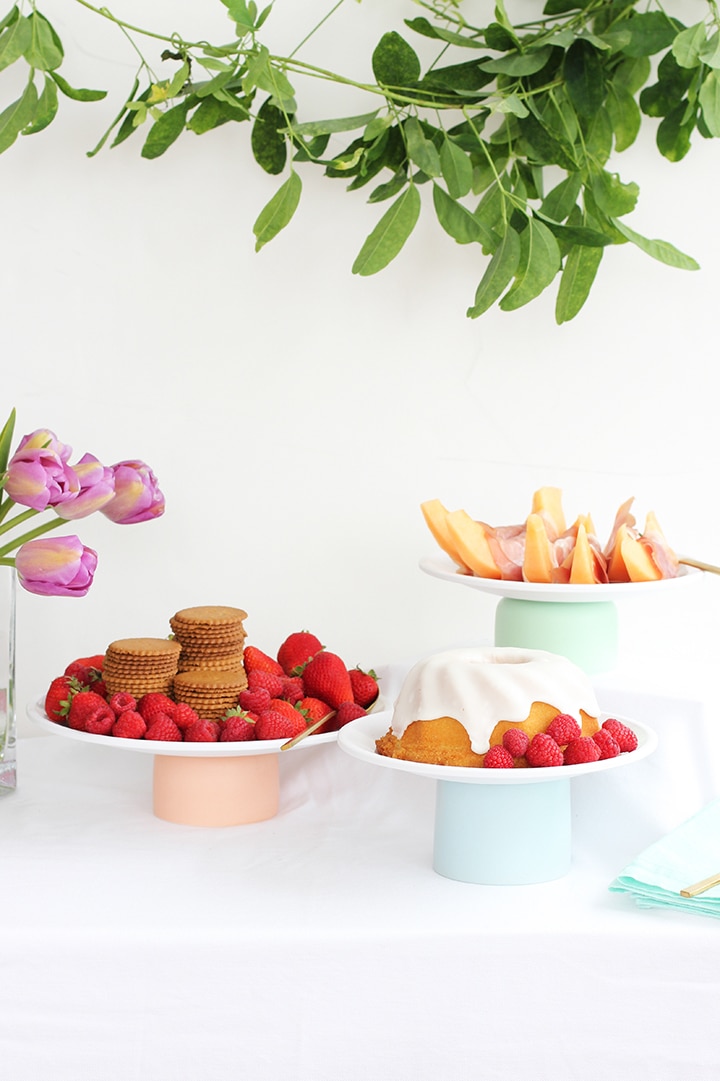 When I spotted these ramekins (which are no longer in stock), I just knew they were going to be a favorite in my kitchen. Such favorites that I used them to create a DIY cake stand! The ramekins (similar) are simple and modern looking and I just adore the colors.
Making your own cake plate is fairy easy – you just need a base and a plate. You can easily glue the two pieces together using a strong adhesive or you can make a temporary cake stand like me! I chose to make mine using velcro so I could have the versatility of using the ramekins for other purposes. Another favorite thing about this project…. it is so inexpensive. The ramekin is $3 and the plate is $5!
Read on for the full tutorial for the DIY Cake Stand…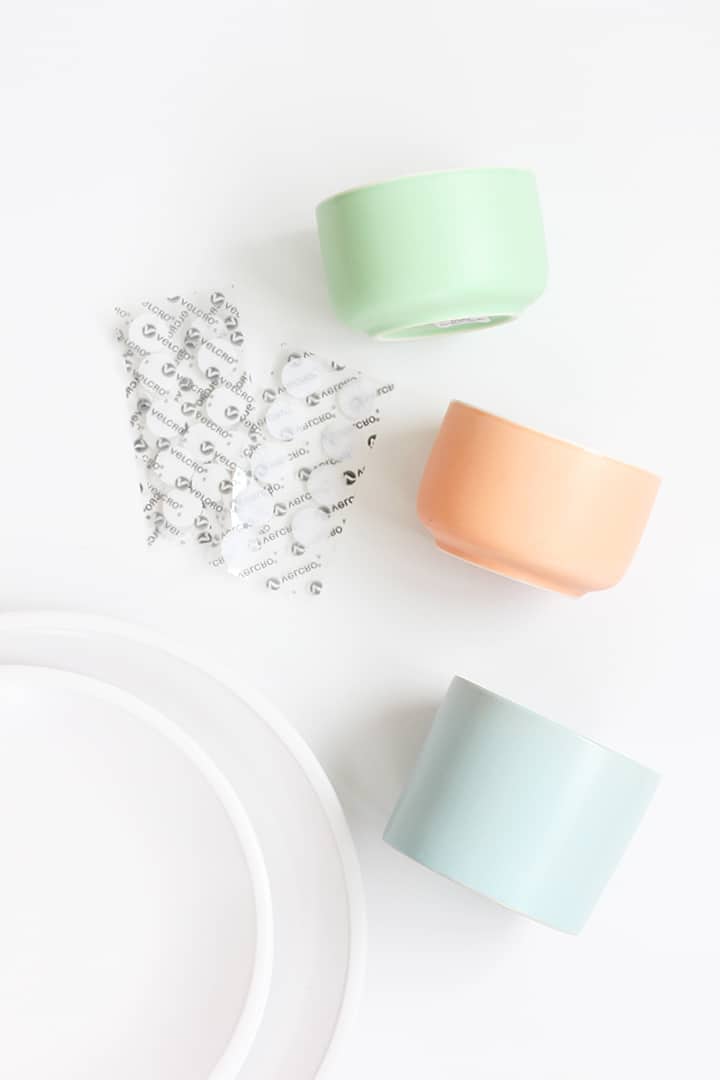 Supplies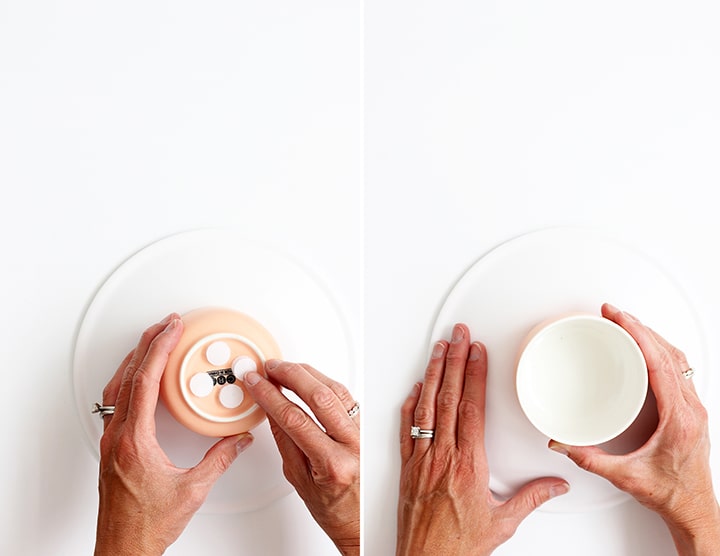 Steps
Place velcro dots on the bottom of the ramekin. Even though there is a dip in the bottom of the dish, I placed enough velcro dots so the opposite side of the velcro could attach.
Attach the opposite side of the velcro onto itself, sticky side up. Place the bottom side of plate onto the sticky side of vecro. Let stand for 10 mins.
I used 8.5 and 10.5 in plates. The small ramekins are 2.5 in tall and the larger 3 inches tall.
Now you have a temporary cake stand! I varied the size of the white plates with the ramekins. When placing stands on my party table, I also added a box under my table cloth to add even more height!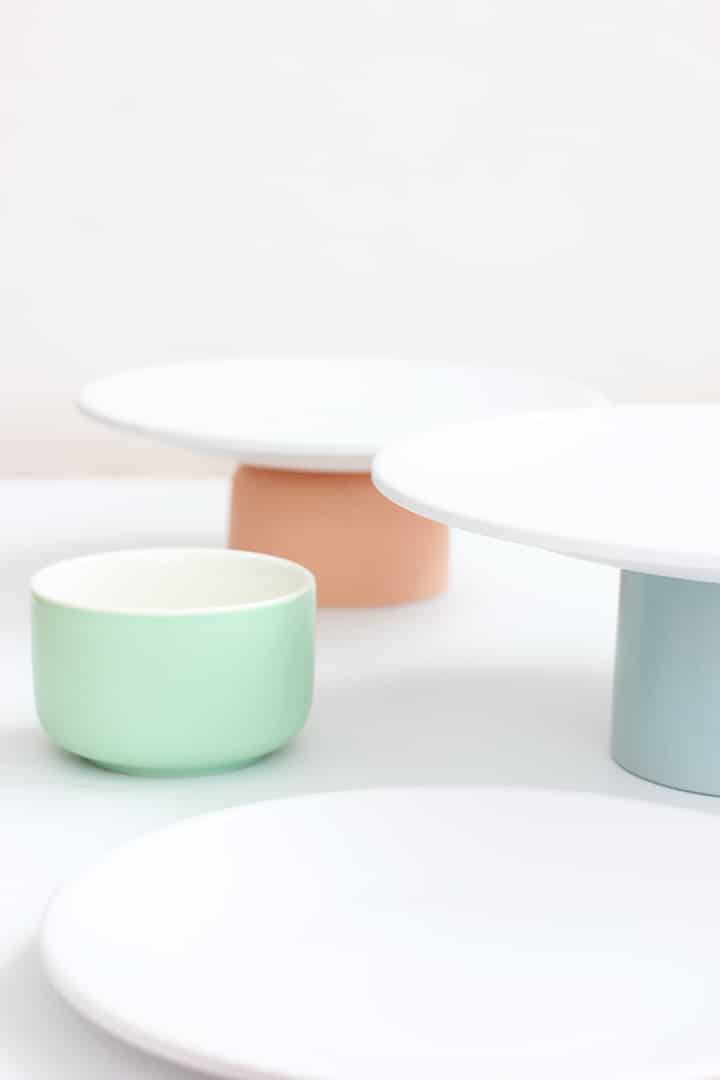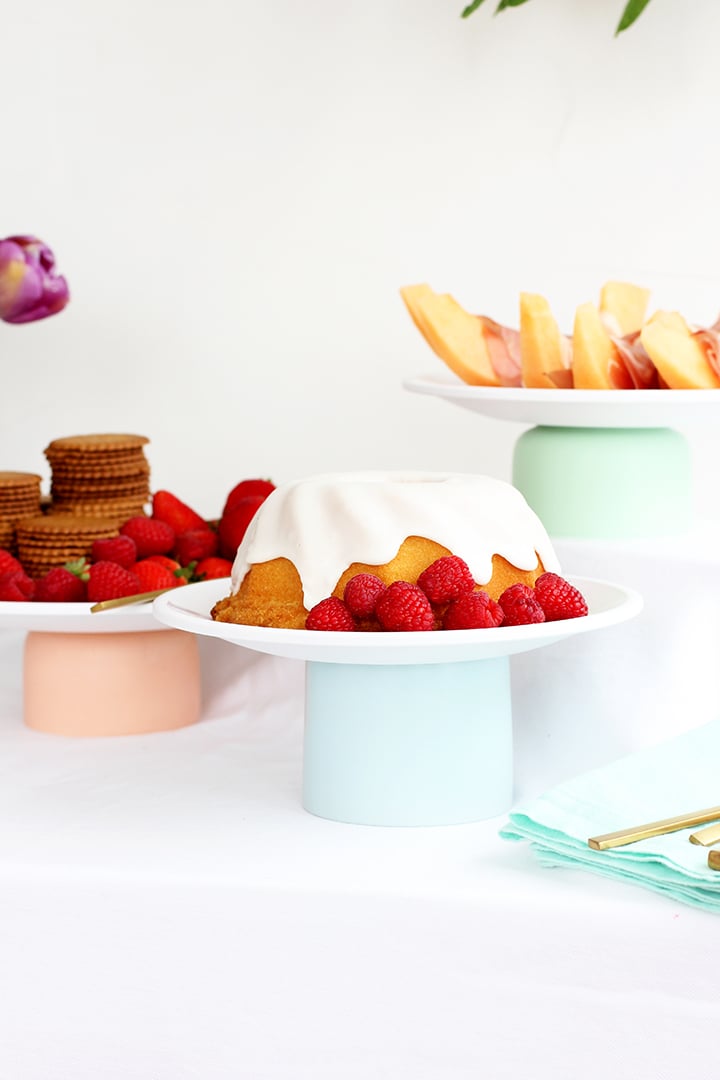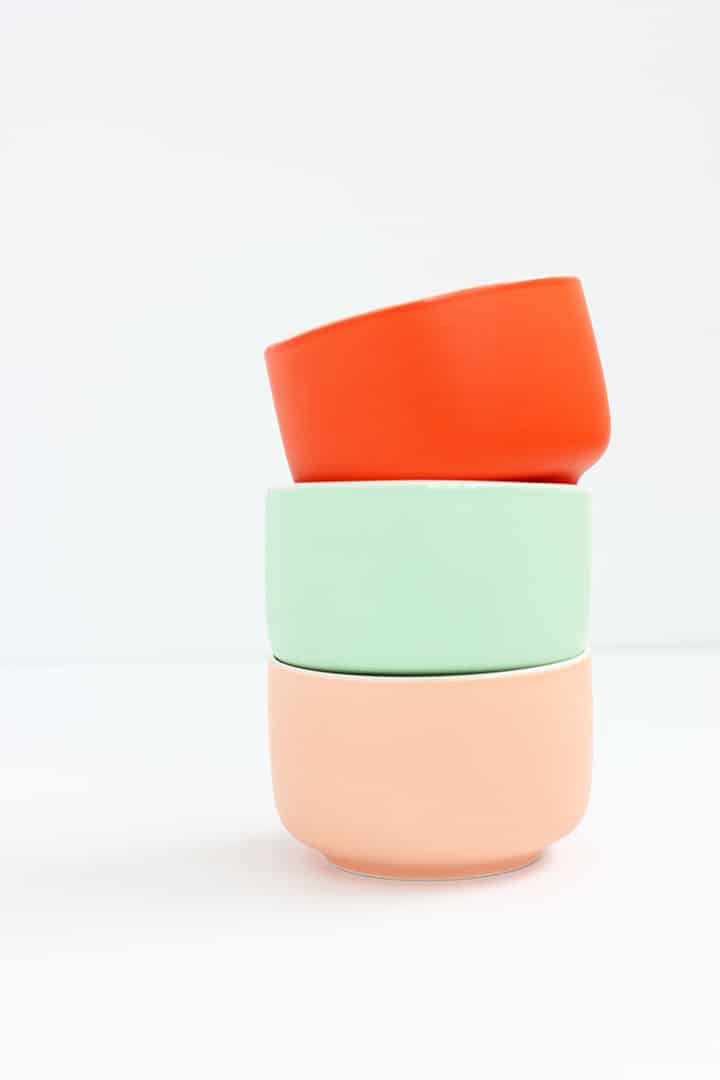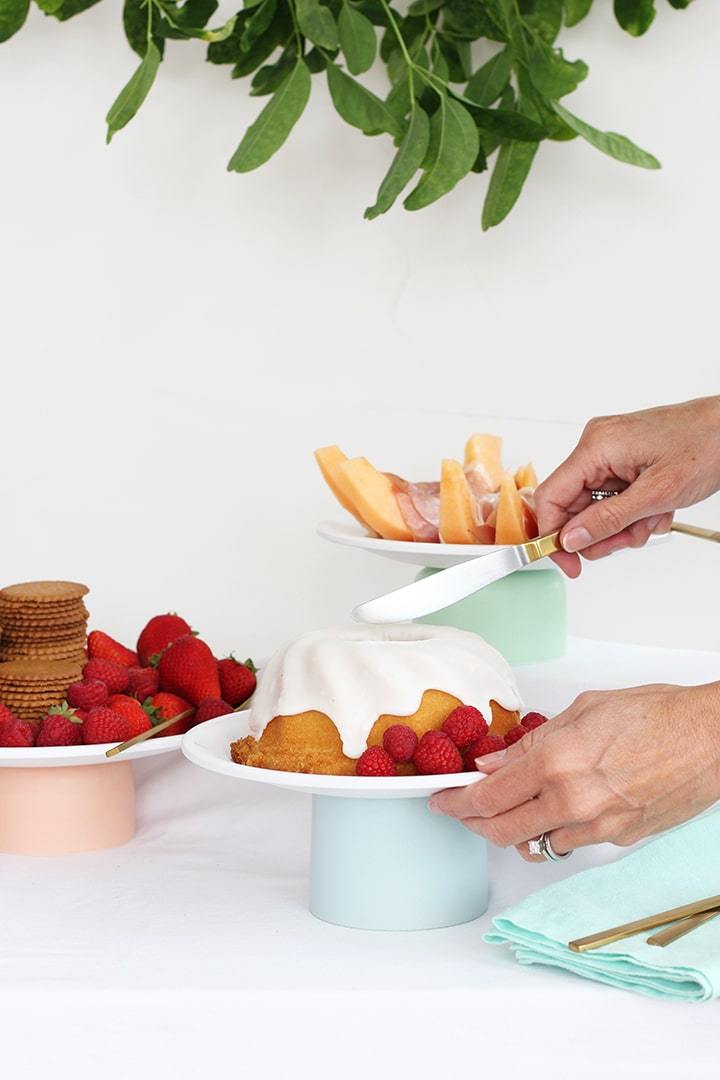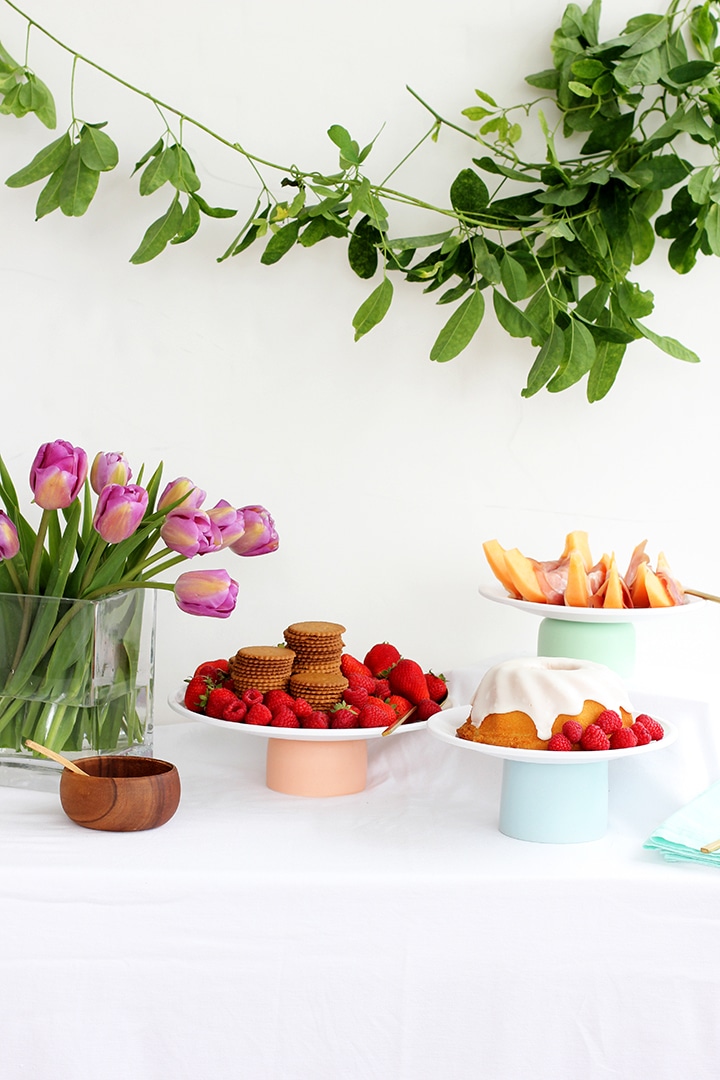 Photos by Sara Albers.