DIY Cane Wrapped Vase with Dried Floral Arrangement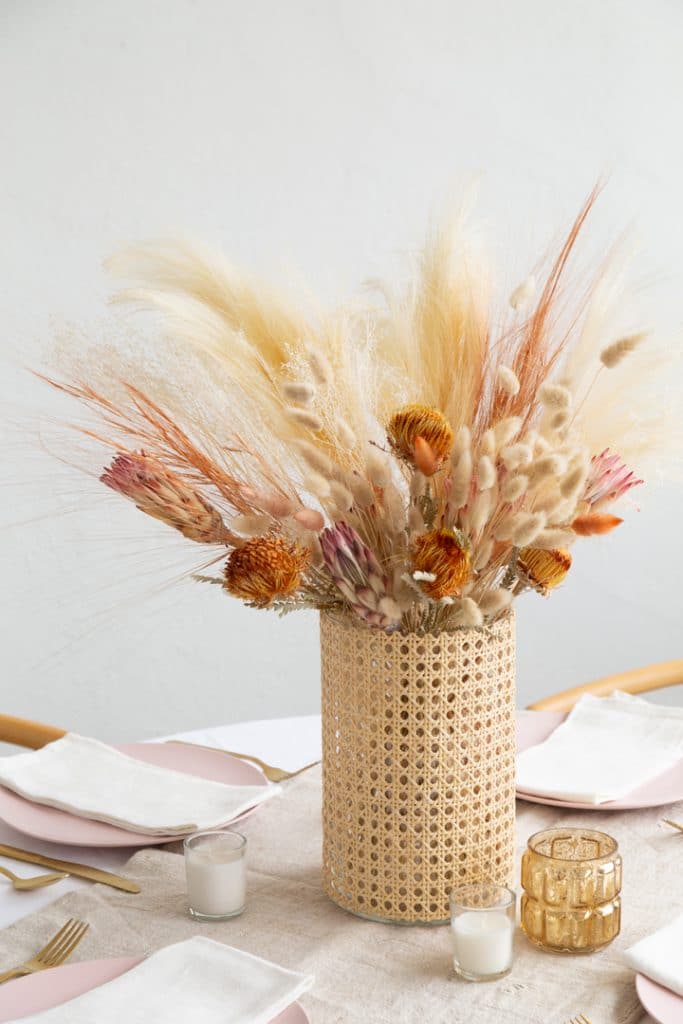 I am in love… with this DIY vase! If you haven't noticed, cane webbing is have a major moment right now. You can find it everywhere – from furniture to chairs, to storage bins and benches. Caning, or cane webbing adds such a light and airy look while giving texture and lightness. We could not wait to create a simple DIY with the material. Let us introduce you to the DIY Cane Wrapped Vase!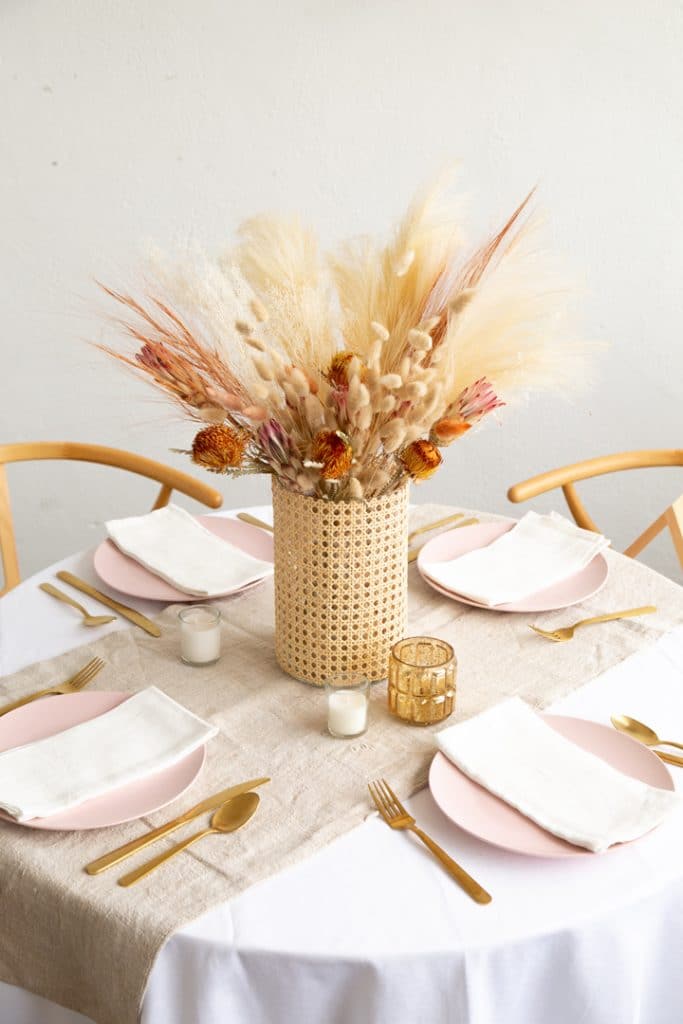 We used a tall vase and a beautiful cane webbing we found on amazon to create this stunning arrangement. You can find the full tutorial for the vase here.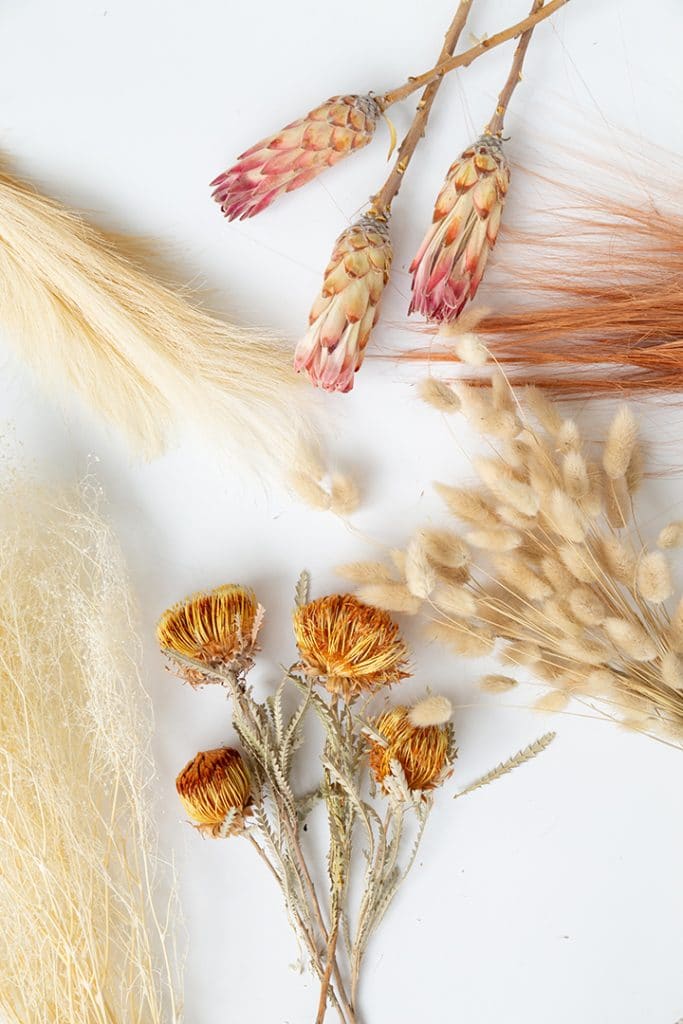 As for the arrangement, we used dried grasses and flowers. Again, obsessed. We used a mixture of bunny tail grass, pampas grass, dried dryandra, dried protea compacta. Dried floral and grass arrangements are so timeless – and you never have to change the water. Ha!