DIY Chain Stitch Linen Coasters
Learn how to chain stitch by hand! See how to make these DIY Chain stitch Linen Coasters.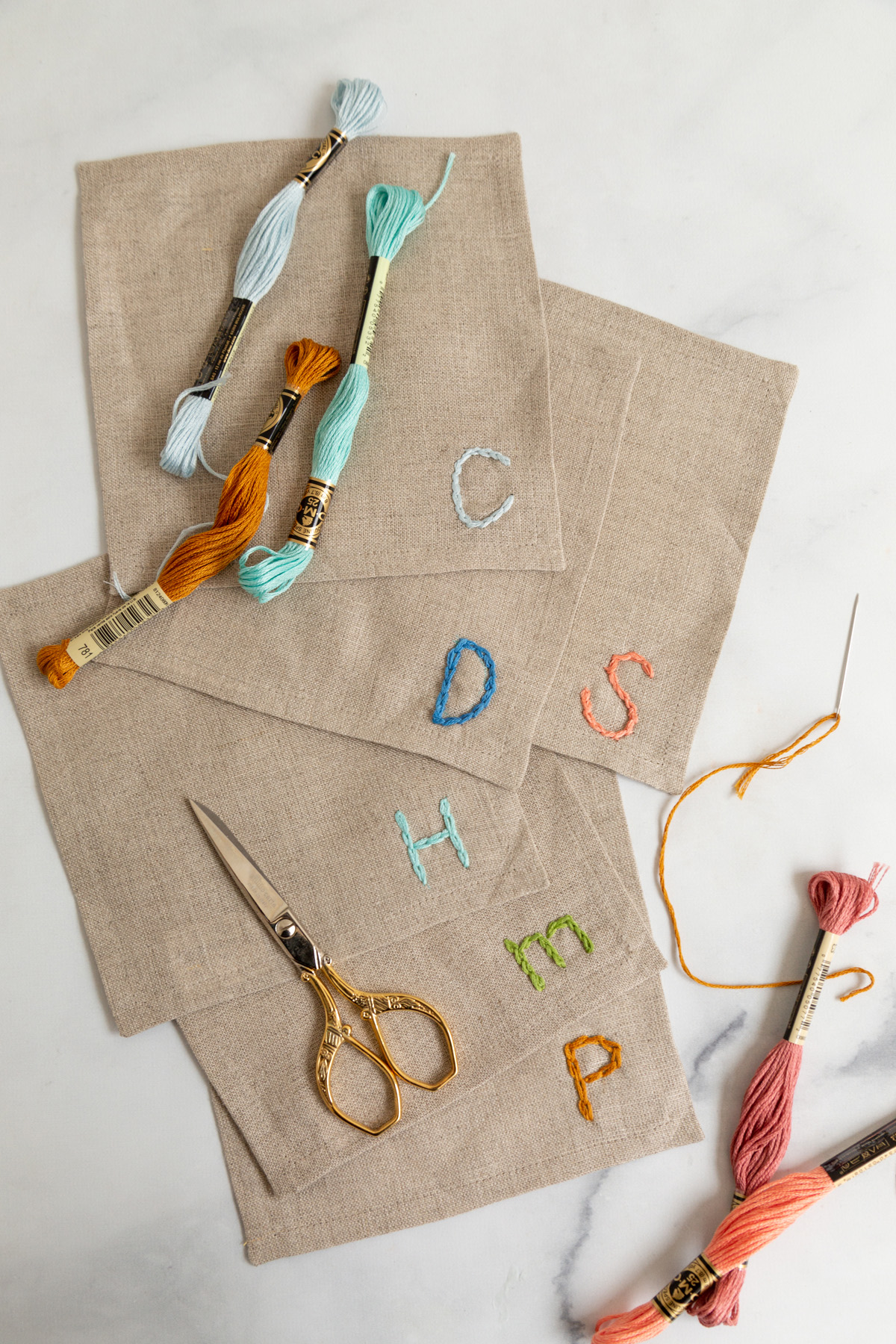 We have been loving all of the chain stitch products that are so on trend right now. Like these nightgowns from La Paloma and these sweatshirts.
There are chain stitch embroidery machines or you can do this type of embroidery by hand. Embroidering by hand is a fun skill to have. It is a wonderful way to add a personalized touch to so many projects. Remember these ornaments we made using the french knot embroidery technique?
I could not wait to share a project using this embroidery technique. Enter the DIY Chain stitch Linen Coasters!
We love the simple natural look of these linen coasters. They make amazing house warming gifts, bridal shower gifts and more.

What you need for chain stitching linen coasters
TIP:
We recommend not using the cheapest embroidery thread like you get in large craft kits. It is worth the extra few dollars to get good quality embroidery thread for chain stitching.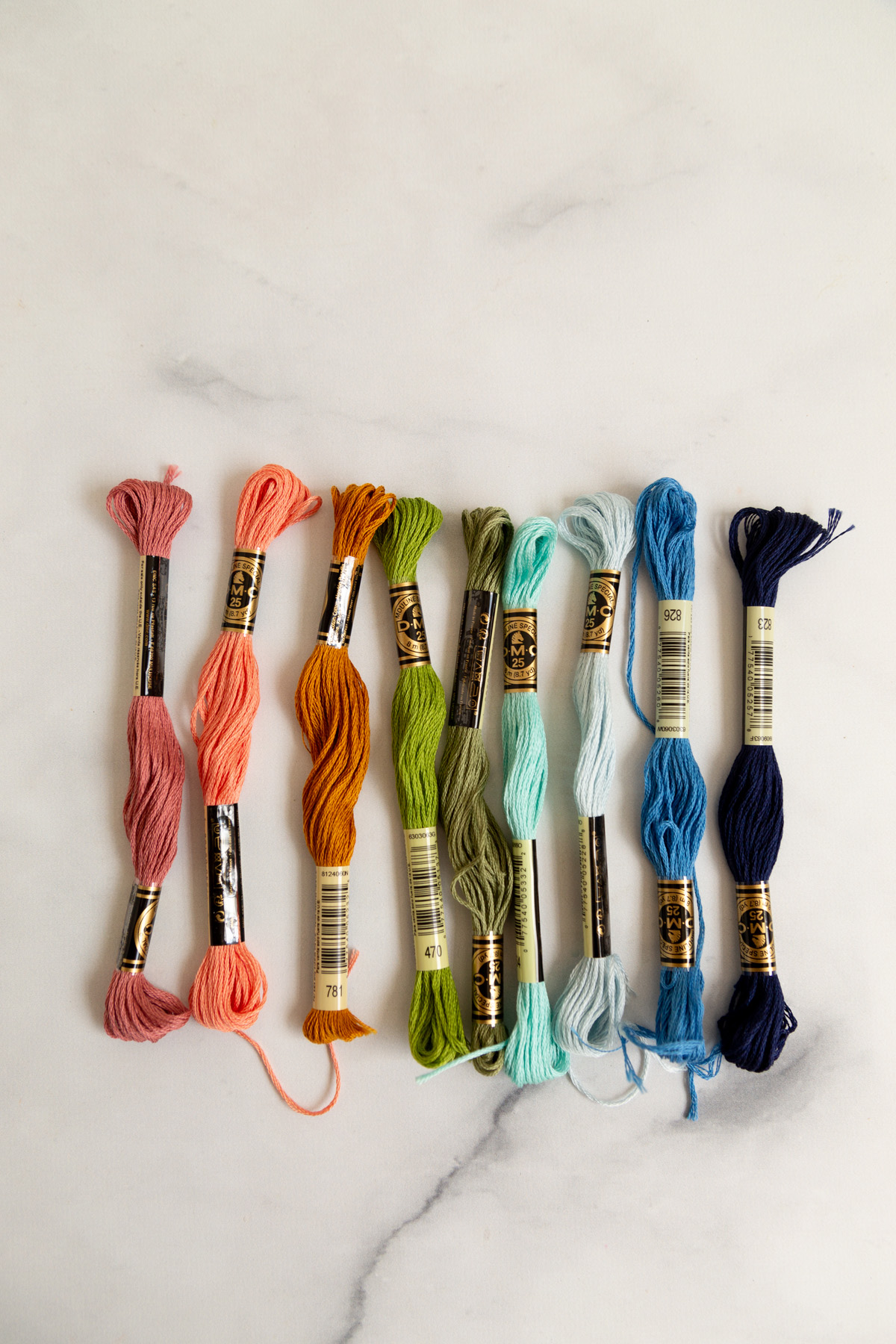 How to chain stitch
You can find our full step by step tutorial over on hunker.com where we are monthly DIY contributors.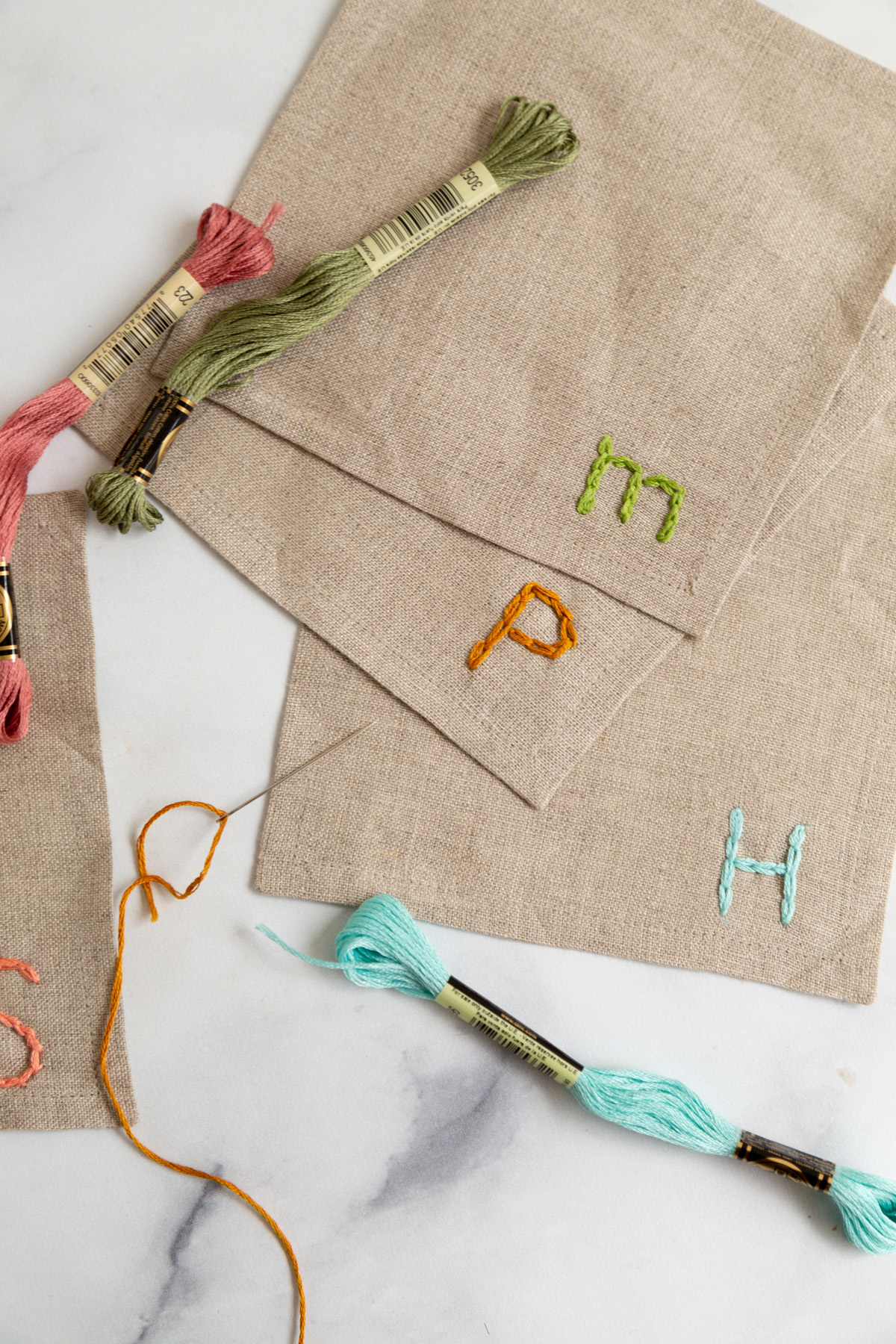 We love using embroidery floss or thread for craft projects. See some of favorites below!
Embroidery thread and yarn craft projects
See some of our very favorite craft projects using embroidery thread and yarn. It is such a great way to add pops of color and texture to craft projects.