DIY Checkerboard Jute Rug
See how to make this basic Ikea rug into a beautiful on trend DIY Checkerboard Jute Rug.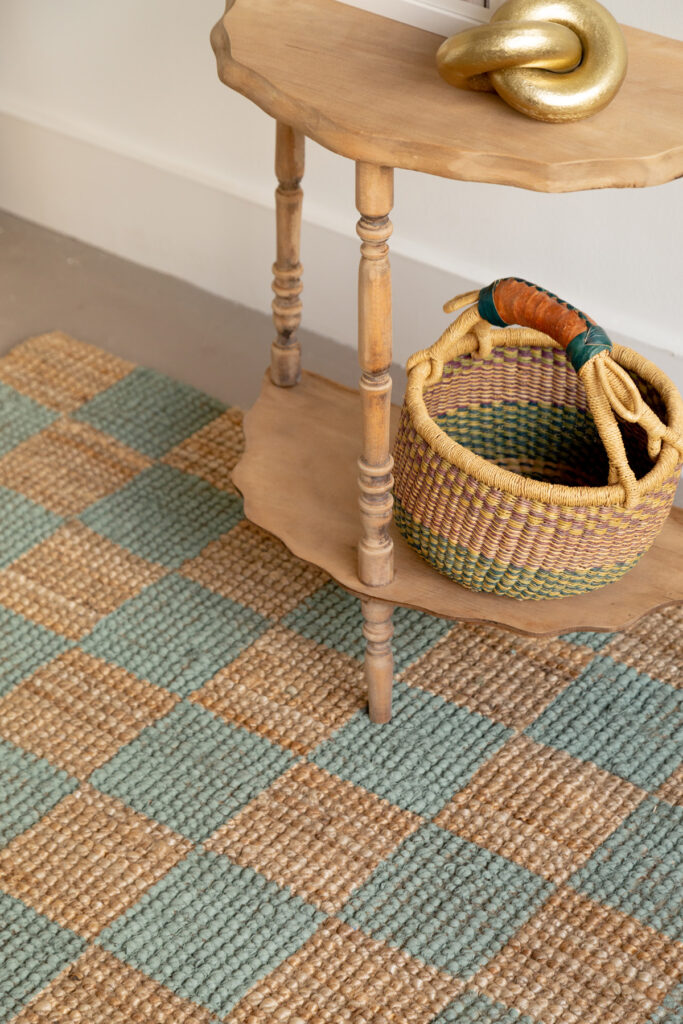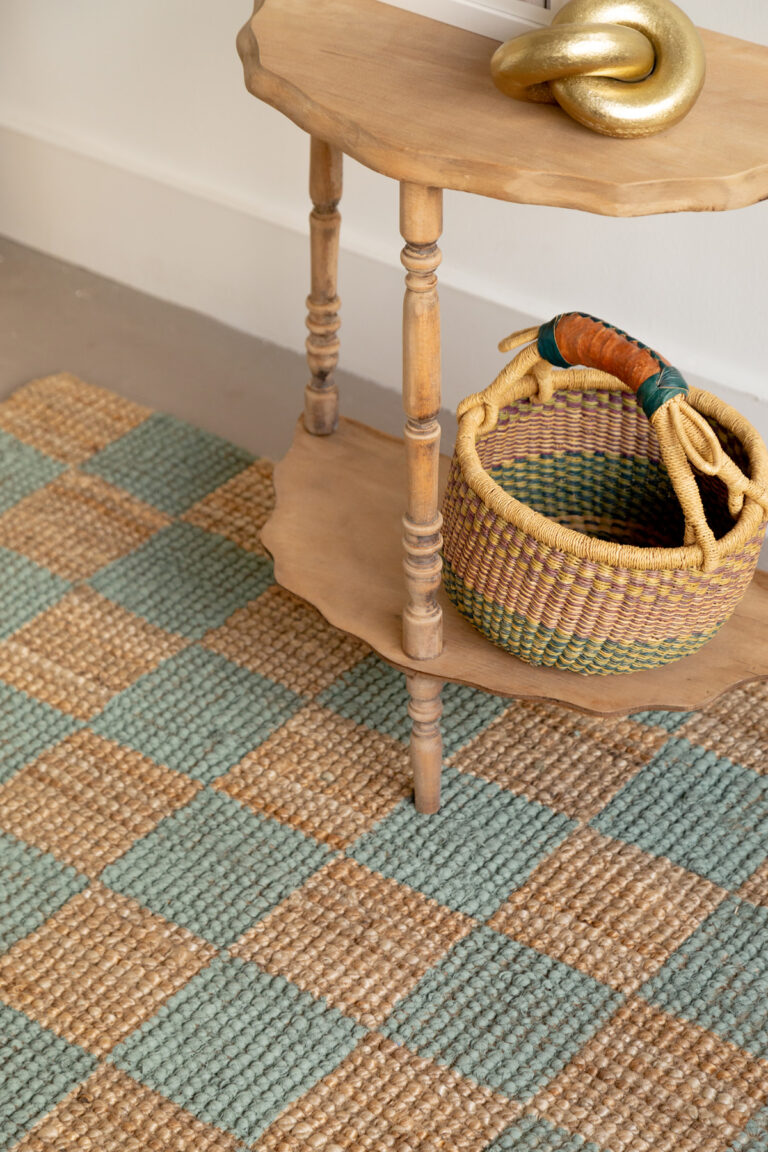 We love the look of checkerboard on floors. Either painted floors, rugs or tile. There is something about the primitive look that is so timeless.
Often times you see a checkerboard pattern in homes with a black and white motif. But this year we are seeing more and more color as well. Black and white checkboard can be marble floors, or painted plank wood floors. And who doesn't love the ol' black and white kitchen floors from the past?!
We were inspired by so many checkerboard rugs. Check out some of our favorites:
Ikea Hack Jute Rug
We used a jute rug from Ikea for this project. It is a fabulous quality for the price. It comes in a few different sizes, we used the 4'4″ x 6'5″ size. Make sure and check out all of the Ikea Hacks we have done over the years.
What kind of paint to use on jute rug
You might wonder what kind of paint to use that will wear best on a jute rug. We used an interior latex paint by Valspar Signature eggshell paint. This paint has a built in primer. We used the color Spring Spirits. It is a beautiful earthy sage green color.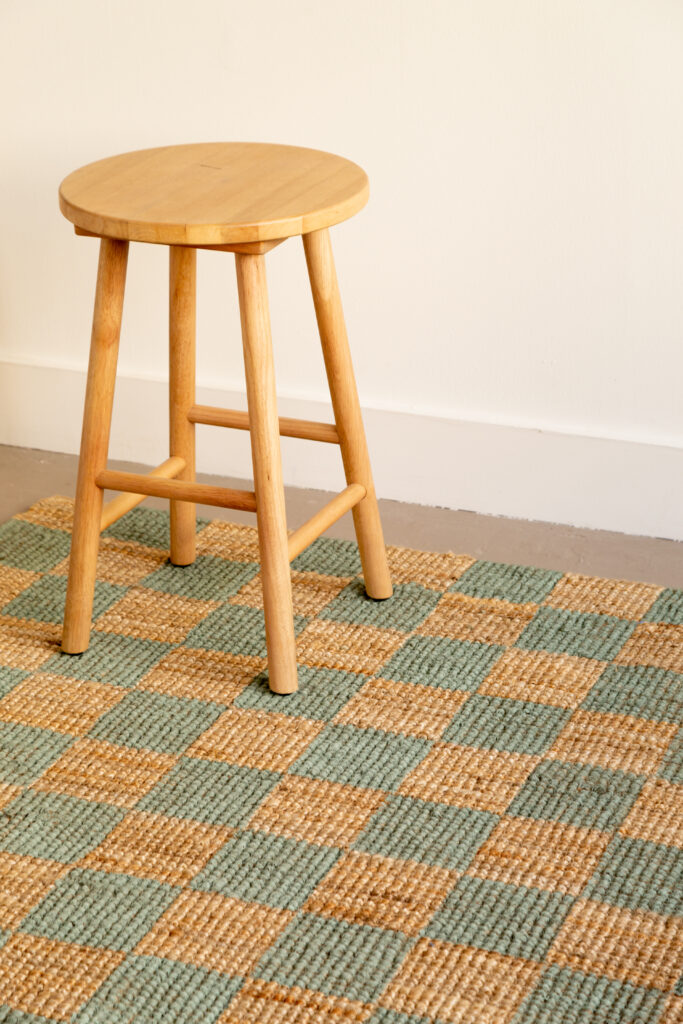 How to make a checkerboard stencil
There are a few different ways to make a stencil for a checkerboard pattern. I used blue painters tape for this project. I created 5×5 inch squares from tape. You could also cut a vinyl square using your cricut machine.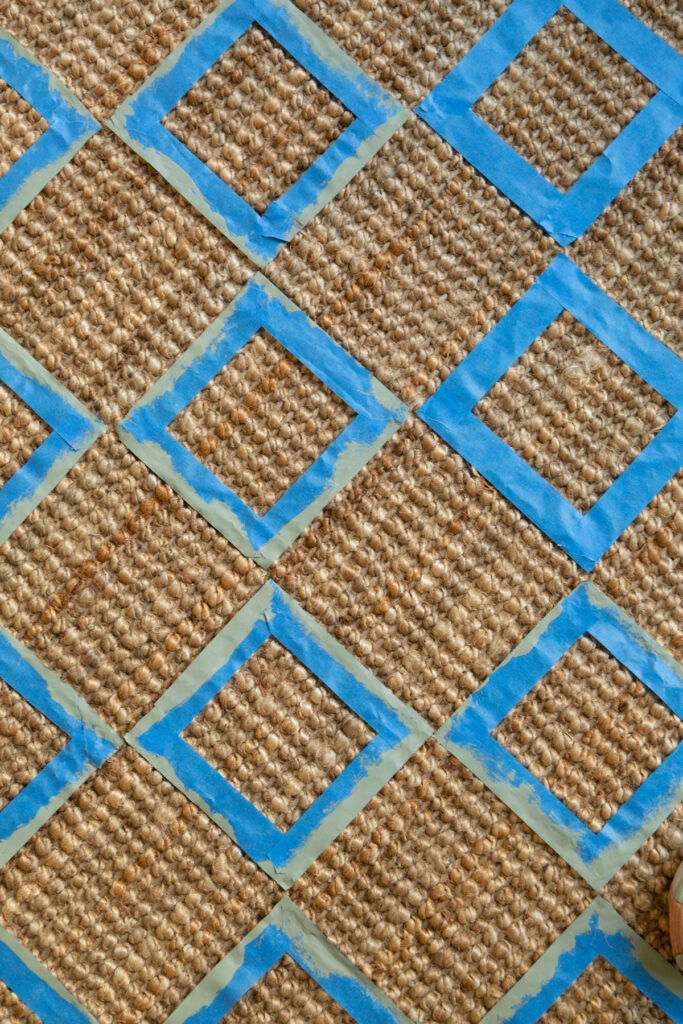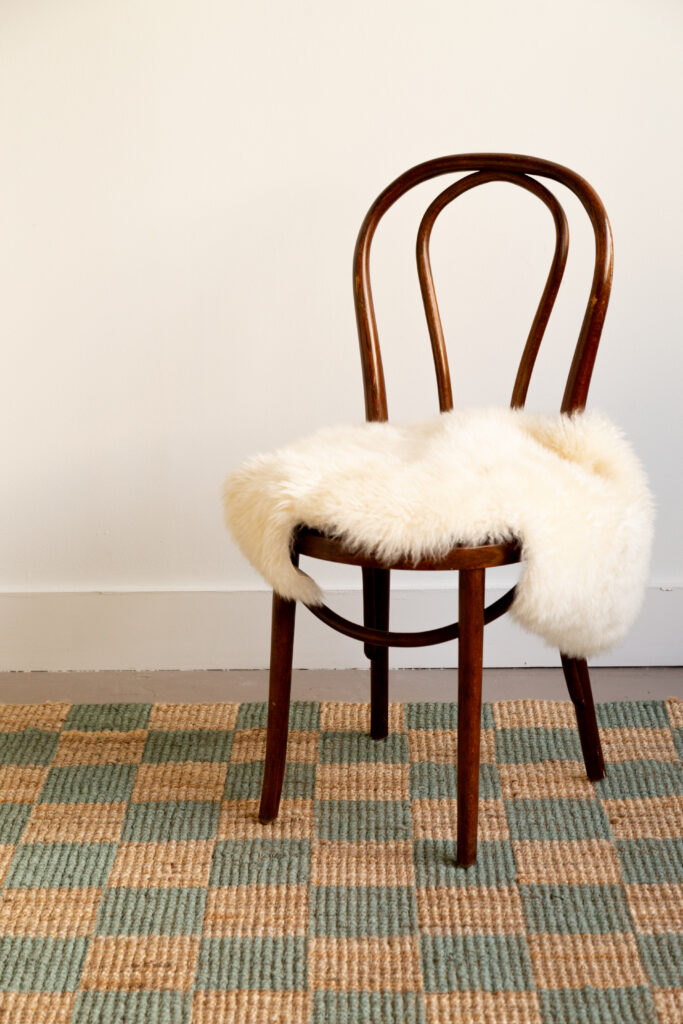 How to paint a checkerboard jute rug
We are monthly DIY contributor to hunker.com. It is a website filled with amazing content. You can find the full tutorial on how I made this rug over on hunker.com.