DIY Christmas Countdown Wood Tree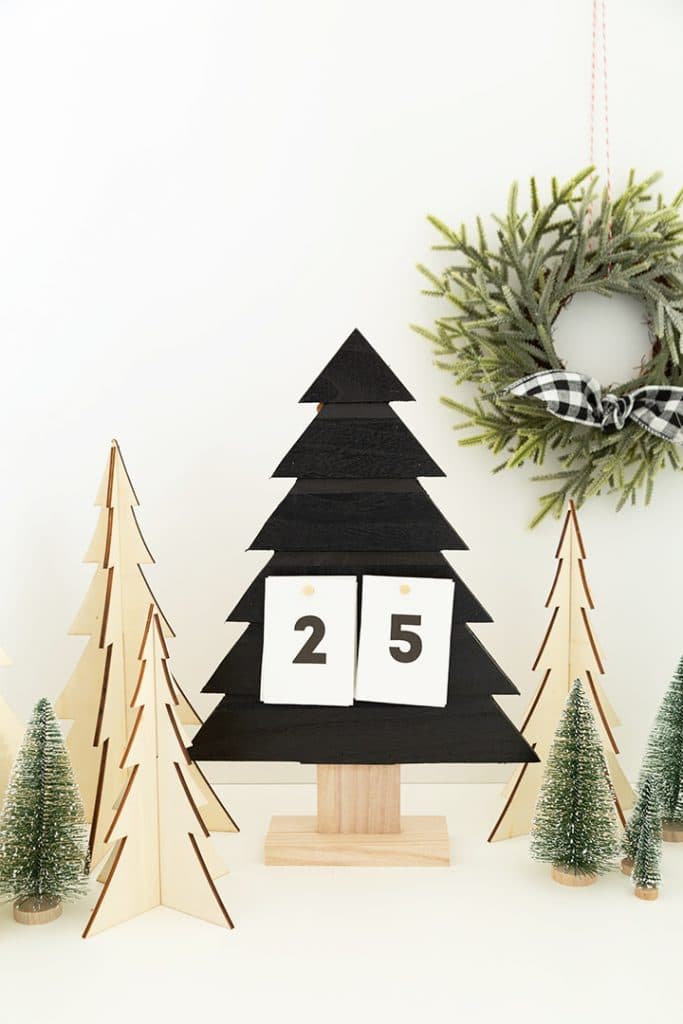 Is it really going to be Thanksgiving next week? How can this be?! As I am getting out all of the holiday decorations (or rather moving them from my work studio back to my house), I find myself grouping some things together to put up before Thanksgiving. Like our DIY Christmas Countdown Wood Tree. Gearing up for the holidays is so much fun. We like to make sure we have all of our Advent Calendars ready to go and filled with toys and treats.
This year we are excited to use the DIY Christmas Countdown Wood Tree we made for Oriental Trading's site, FUN365. We chose to keep this tree a simple color scheme – black and white! We used chalkboard paint to give the black painted tree a rustic vibe. Instead of using the printable countdown number, you could also just use chalk or a chalk pen. Just write the number each day, and then wipe clean at night. You could also paint the wood slat tree any shade of green if you like. The possibilities are endless.
You can find the full tutorial and supplies on the FUN365 site. We used the wood slat tree (which you can do so many things with). You can get our free printable on their site as well. This project is a cute gift idea for friends and family as well. The wood slat tree is only $7.99!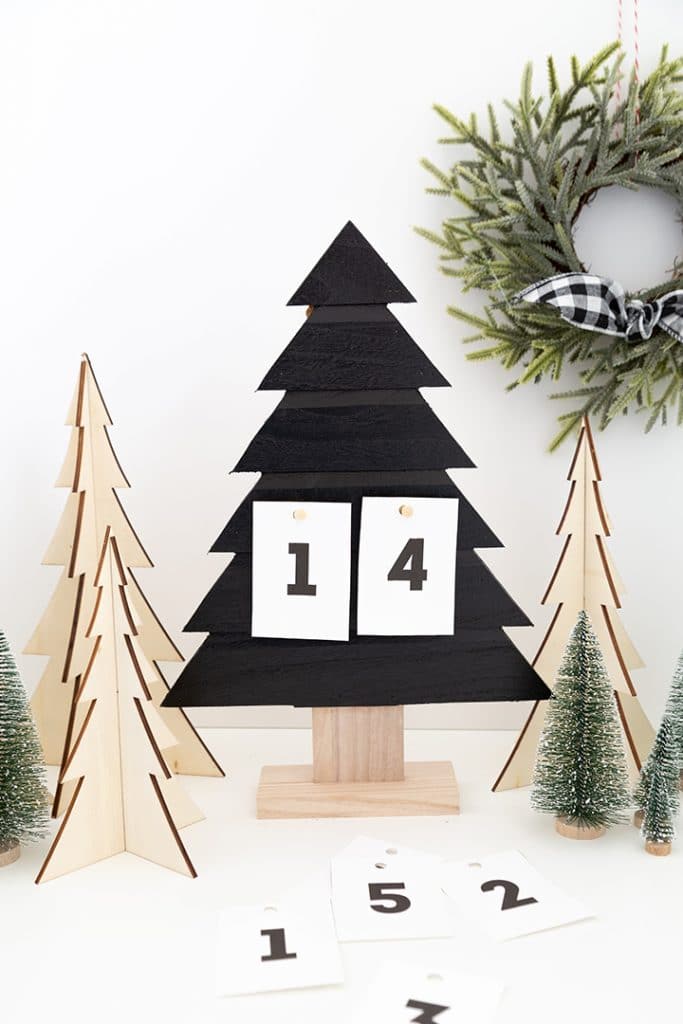 What are some of your favorite ways to countdown to Christmas? We love Advent Calendars. Here are a few of our favorites:
Random Acts of Kindness Advent Calendar
We just love the Random Acts of Kindness Advent Calendar. There is a free printable in the tutorial link above. This is such a wonderful activity to do as a family during December.
You can have a treat and gift Advent Calendar along with the kindness one. We love the look of the muslin bag calendar. Fill with goodies, little gifts, activities and even "coupons" for fun family activities like ice skating.
We made this Advent Calendar using darling mini boxes from Oriental Trading. Fill these with little gifts and also like notes of fun family activities. We love a mix of activities, adventures and treats and gifts.