DIY Christmas Table Wreath
See how we made this DIY Christmas Table Wreath. This makes a beautiful holiday table centerpiece.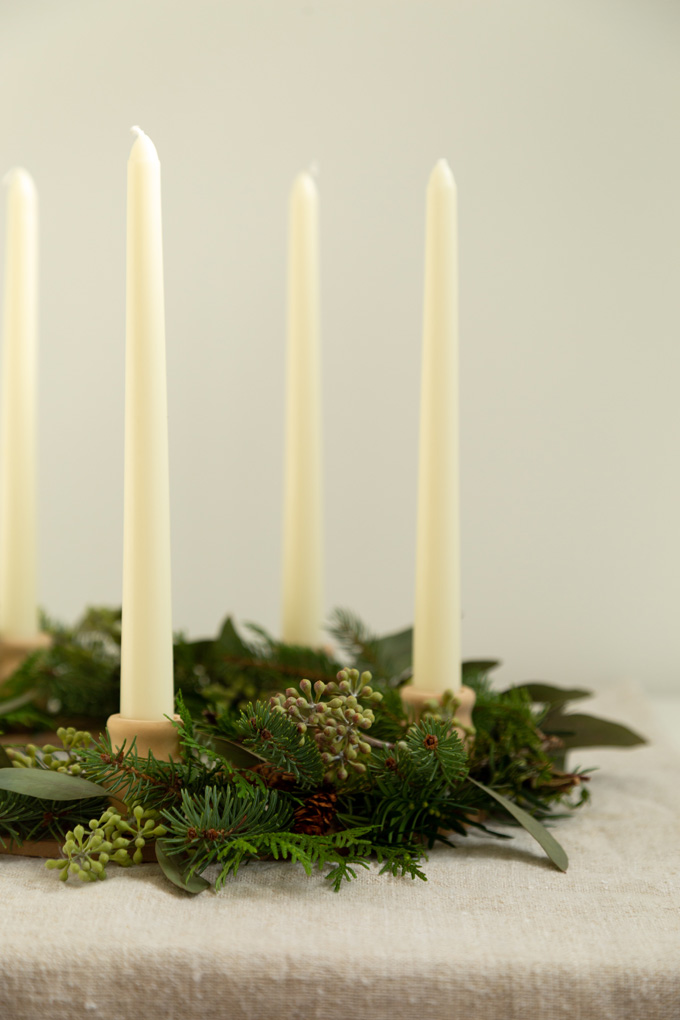 If you are a long time reader of Alice & Lois, you know that we love making handmade wreaths for the holidays. So of course we had to make one for a holiday centerpiece!
DIY Christmas Table Wreath
This table wreath might remind you a little bit of an advent wreath. Or even a Lucia table wreath from Scandinavia. I remember our mom had a Christmas decoration similar to the one we made. But hers was larger and used bigger candles.
We love the simplicity of the handmade foraged wreath with the tapered candles.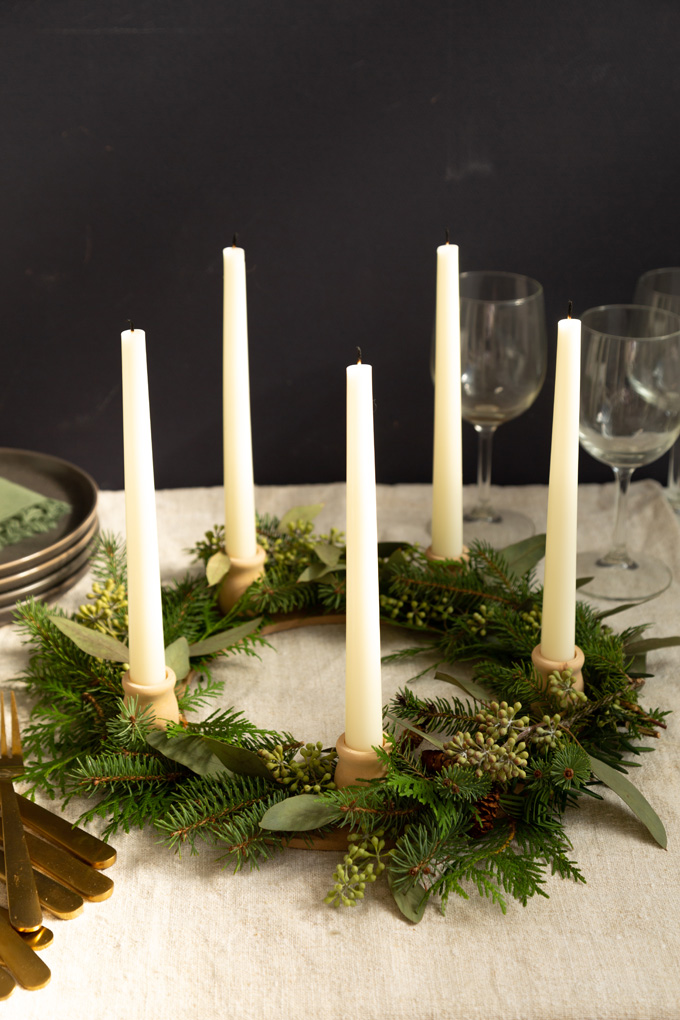 What you need
Foraged greenery
Seeded eucalyptus from the grocery
Hot glue
Floral wire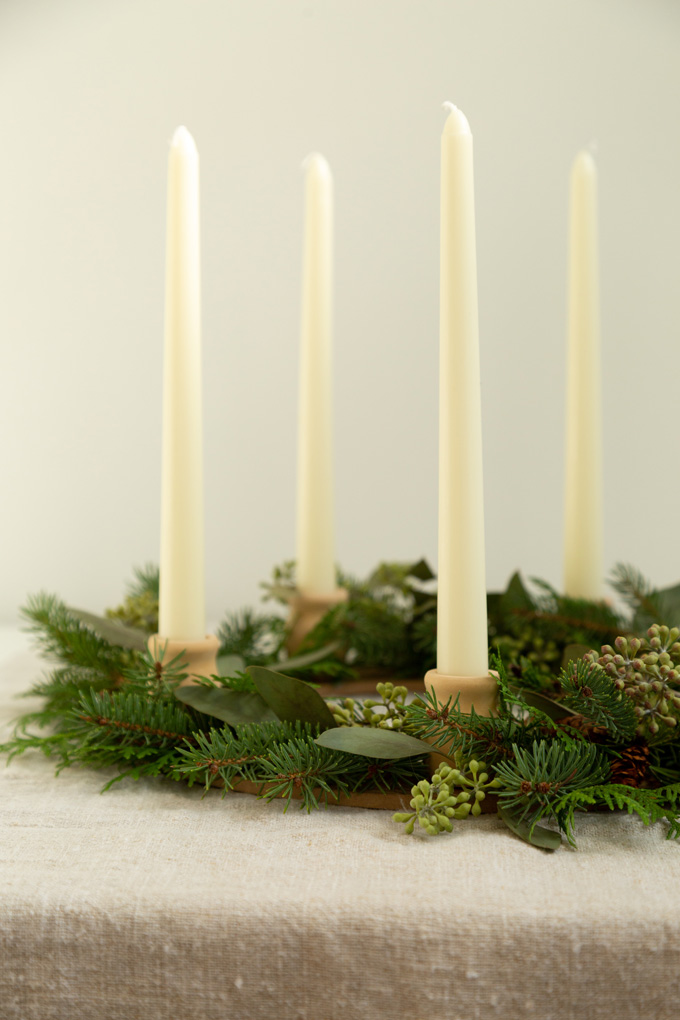 You can find the full tutorial on how to make this DIY Christmas Table Wreath at hunker.com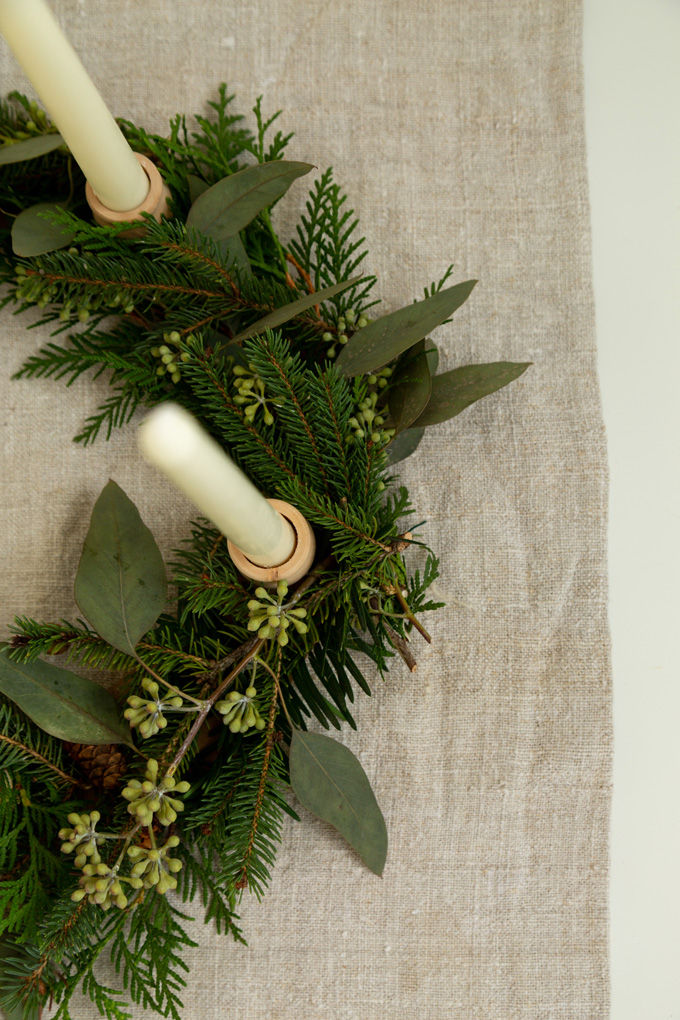 Check out more of our handmade wreaths below!
Handmade Holiday Wreath Ideas
See how simple it can be to make a handmade holiday wreath!