DIY Christmas Tree Basket Collar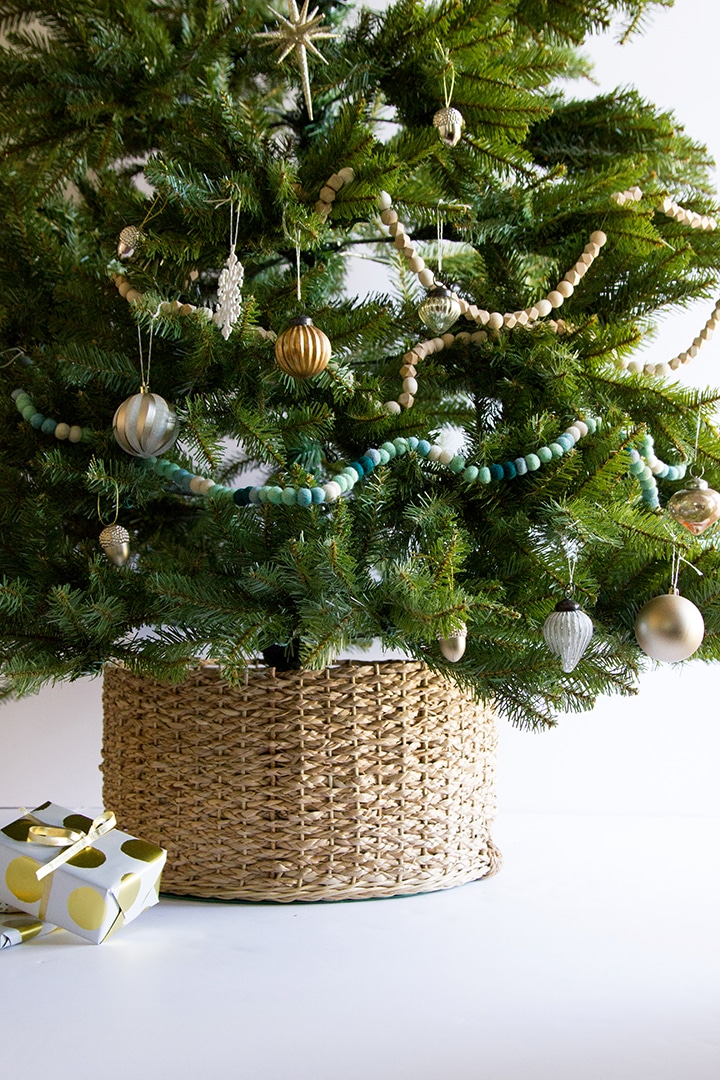 Have you been seeing all of the Christmas Tree "collars" this year? We knew we needed to figure out a simple way to DIY this trend! We love the look of the DIY Christmas Tree Basket Collar around the bottom of the tree instead of the traditional tree skirt. The collar not only hides the tree stand, but gives the tree such a clean and Scandi-inspired look. I do still want to add a faux fur white throw under part of the tree! I used a large basket I had from Target, but any large basket will do. You just want to make sure ht basket is large enough to fit around the bottom of your tree stand.
We created this project for a series of holiday DIY projects for Better Homes and Gardens website. You can find the full tutorial for the DIY Christmas Tree Basket Collar here. We will be sharing more of the projects over the next week!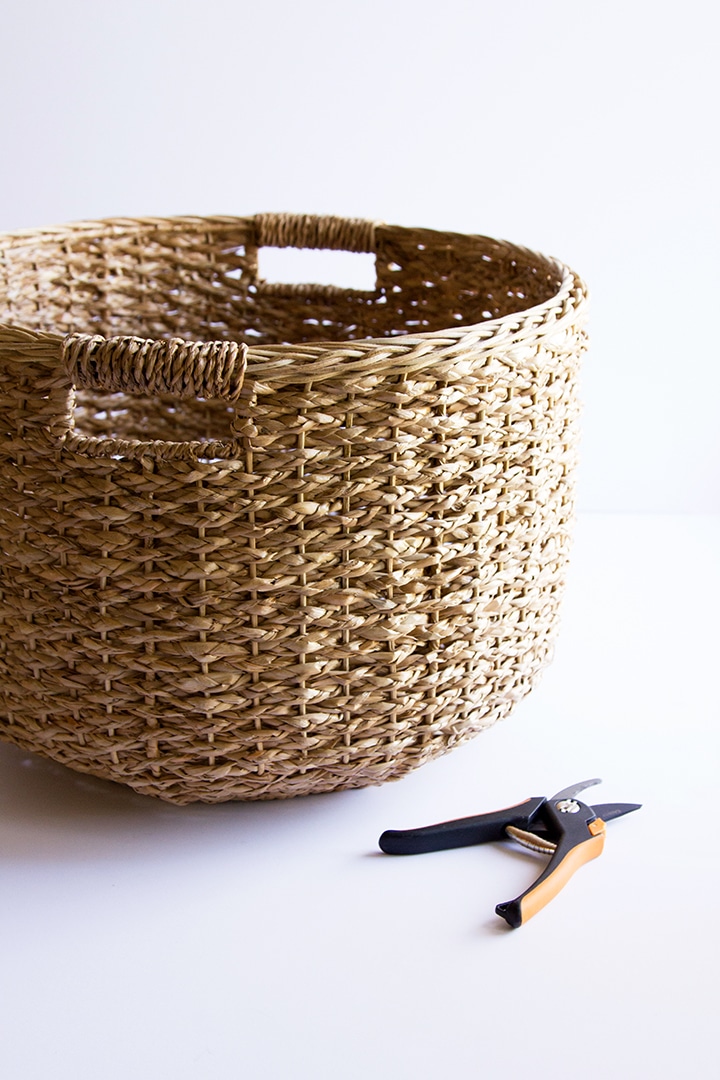 Photos by Sara Albers.