DIY Christmas Village and Free Printables
Looking for a darling holiday decoration for your home? Check out our DIY Christmas Village and Free Printables today.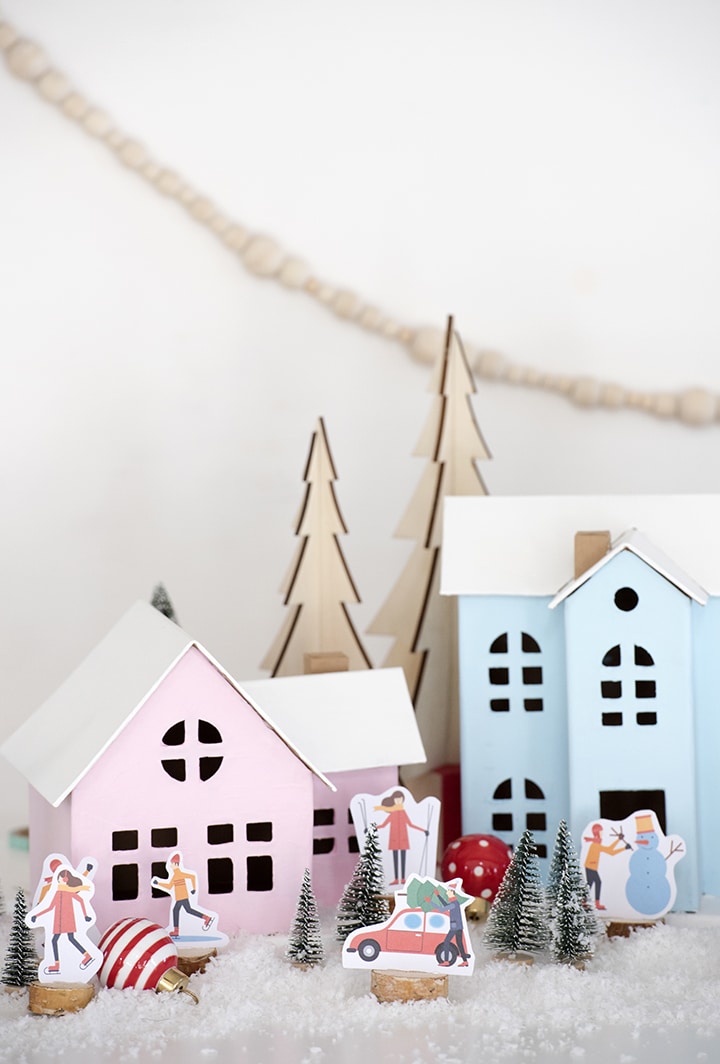 This year for the holidays, we've created a brand new DIY Christmas Village that the whole family will love. And better yet, it's a craft project the whole family can work on together.
Using cardboard houses and cottages from Oriental Trading, we made this one-of-a-kind village with some of our favorite colors for the holiday.
DIY Christmas Village and Free Printables
And what's so fun about this DIY village is that we included some fun free printable holiday figures to add to your village. Skaters, skiers, snowman and more adorn your sweet holiday village.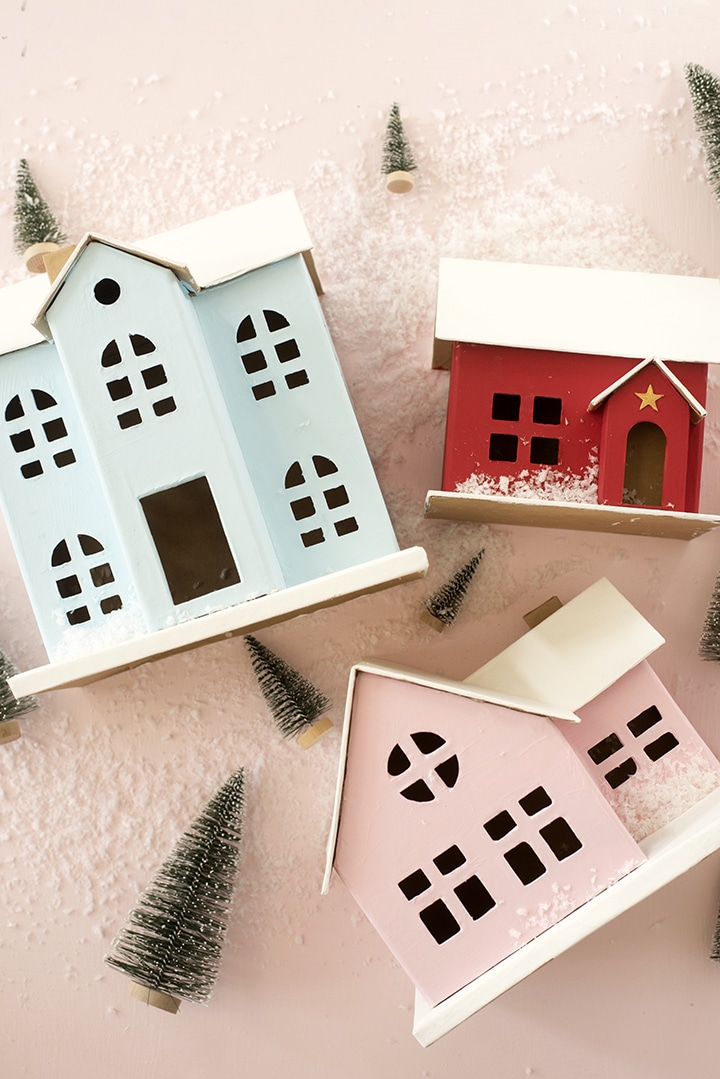 The girls and I had so much fun picking out our colors and planning our Christmas Village. Poppy wanted a pink cottage, Calla a big blue house! It didn't take that long to paint the houses. We started on the sides of the houses first, then followed up with the roof and bases.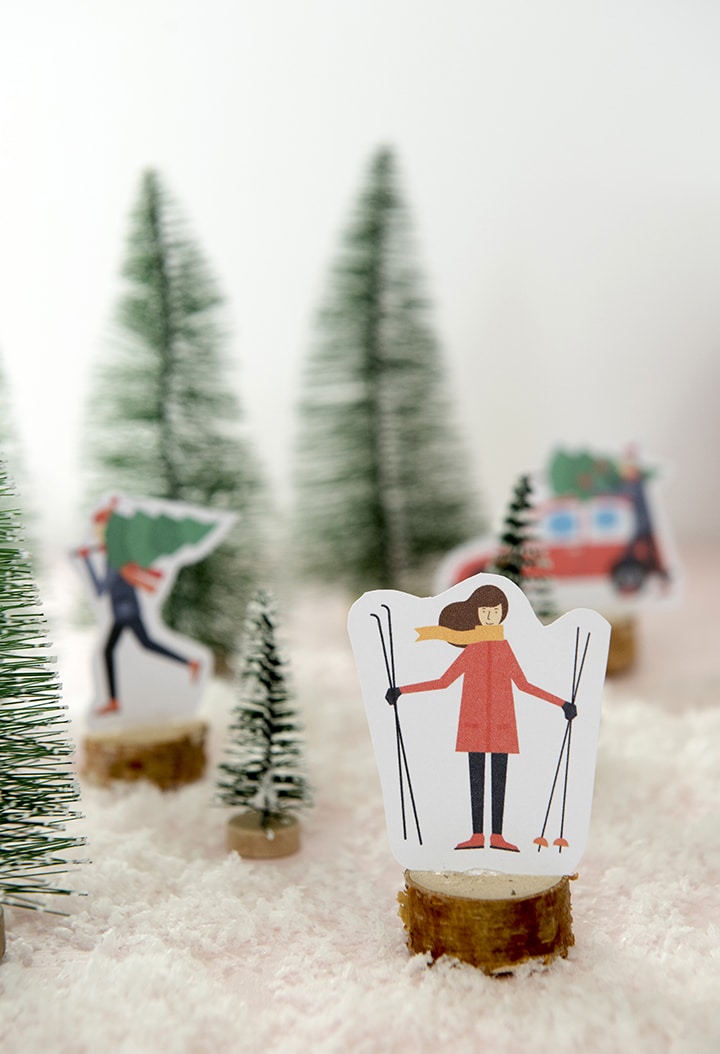 It's so fun to have these cute holiday figurines to add to the village. And it was so simple to cut them out and hot glue to the adorable little wood discs from Oriental Trading. We love the skiers the most!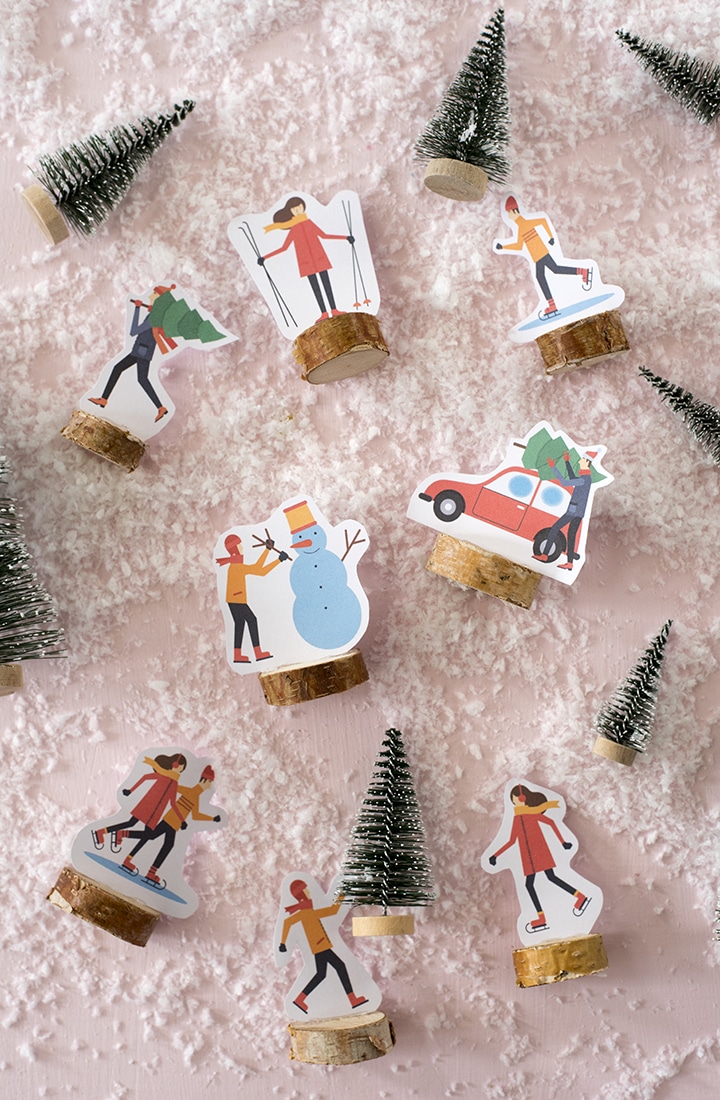 How cute would this be to make as a gift for grandparents? Sending a little DIY Christmas Village would be the sweetest thing!
Head to Fun365 for the full tutorial and free printables download.
More Handmade Holiday Ideas
We love making handmade gifts for the holidays. Just like our Christmas Village free printable, we have a few other printables you should checkout!
Free Printable gift tags are perfect for a gift for a friend, neighbor, teacher or family. Do you make homemade Christmas cookies to gift to friends? Check out our cookie printable that you can put on top of the cookie container!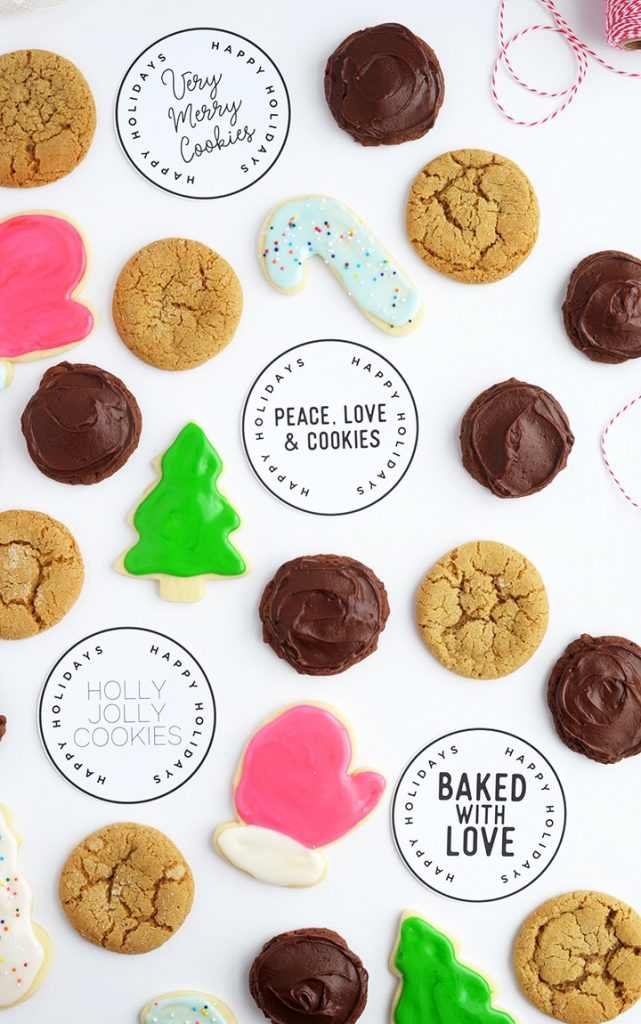 Handmade Christmas ornaments are a must for us each holiday season. Here are some of our favorite ornaments: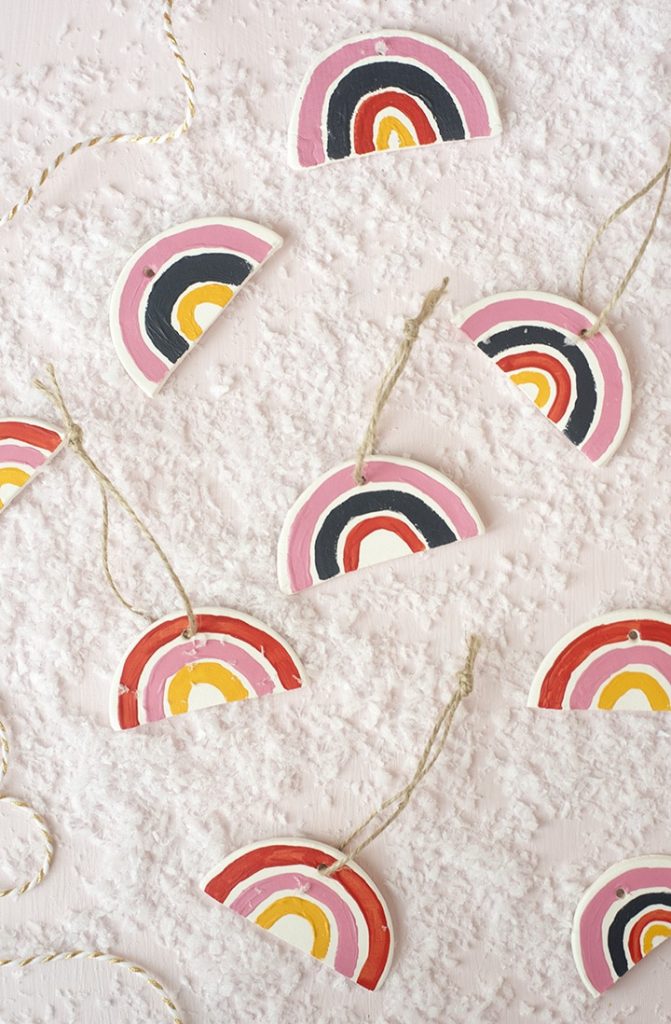 DIY Mod Painted Ornaments – Mod Podge is a favorite craft supply that we love to use when making ornaments!
DIY Wood Bead Snowflake Ornament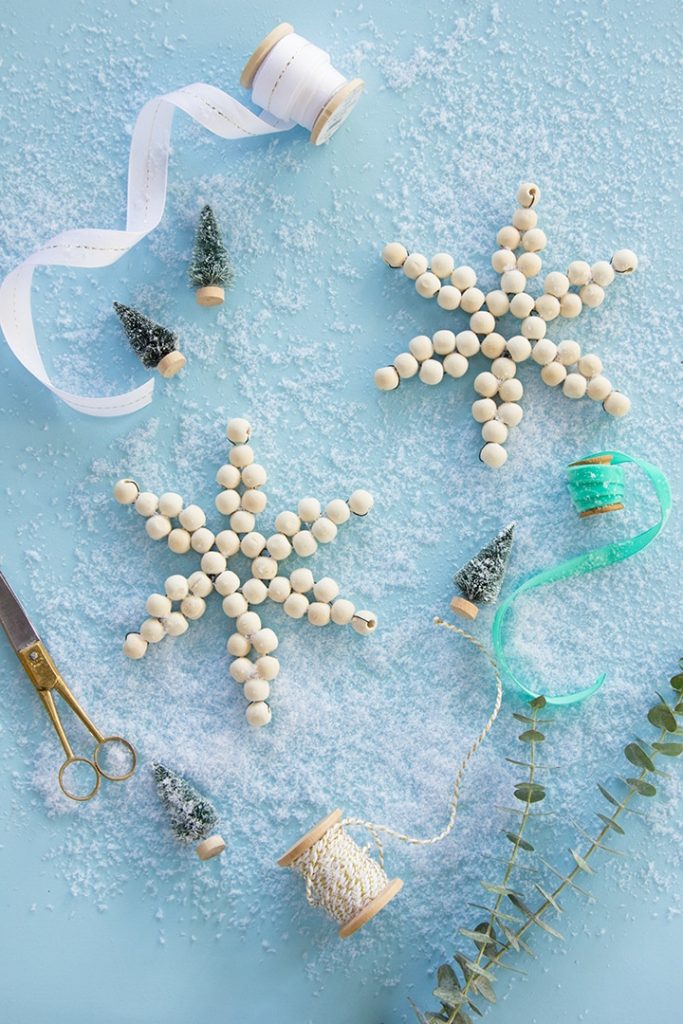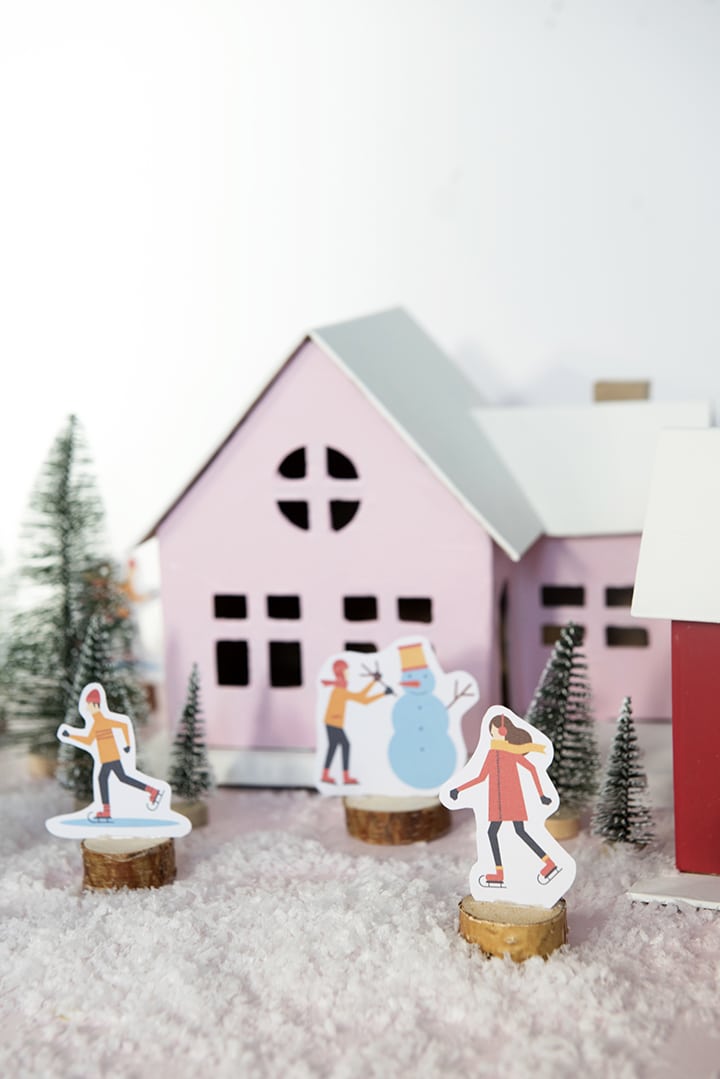 Enjoy making your village. You can see the full tutorial and all the products we used on Fun365.