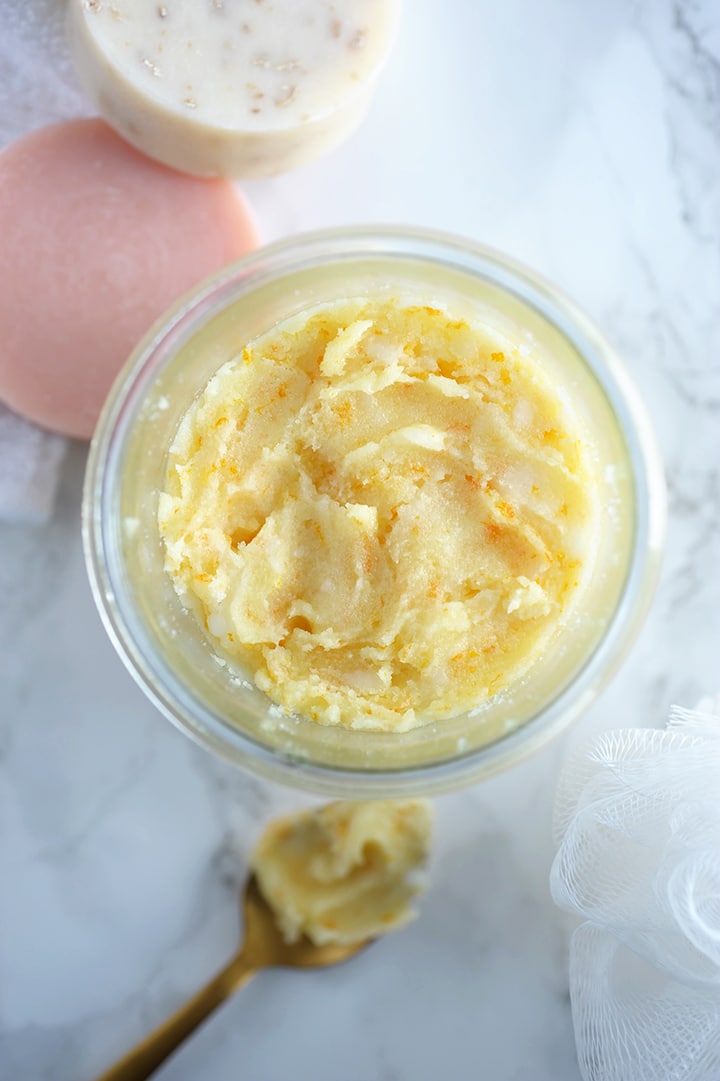 If you haven't made yourself a homemade sugar scrub yet, then you must give it a try. It's remarkably easy to make and makes such a difference on dry skin. Today we are sharing our our favorite DIY Sugar Scrub recipe. It's moisturizing and so simple to make. The DIY scrub is made from organic coconut oil, sugar and orange zest. Use the scrub to remove dry skin and add moisture to your skin.
After a long winter, our skin needs a healthy wake up for the new spring season. As spring is finally here and I want my skin to be ready. I was able to get all of the ingredients and skincare goods while grocery shopping at City Market. How easy is that? Coconut oil, sugar, oranges and a new razor. Gotta love that!
Read more for sugar scrub recipe…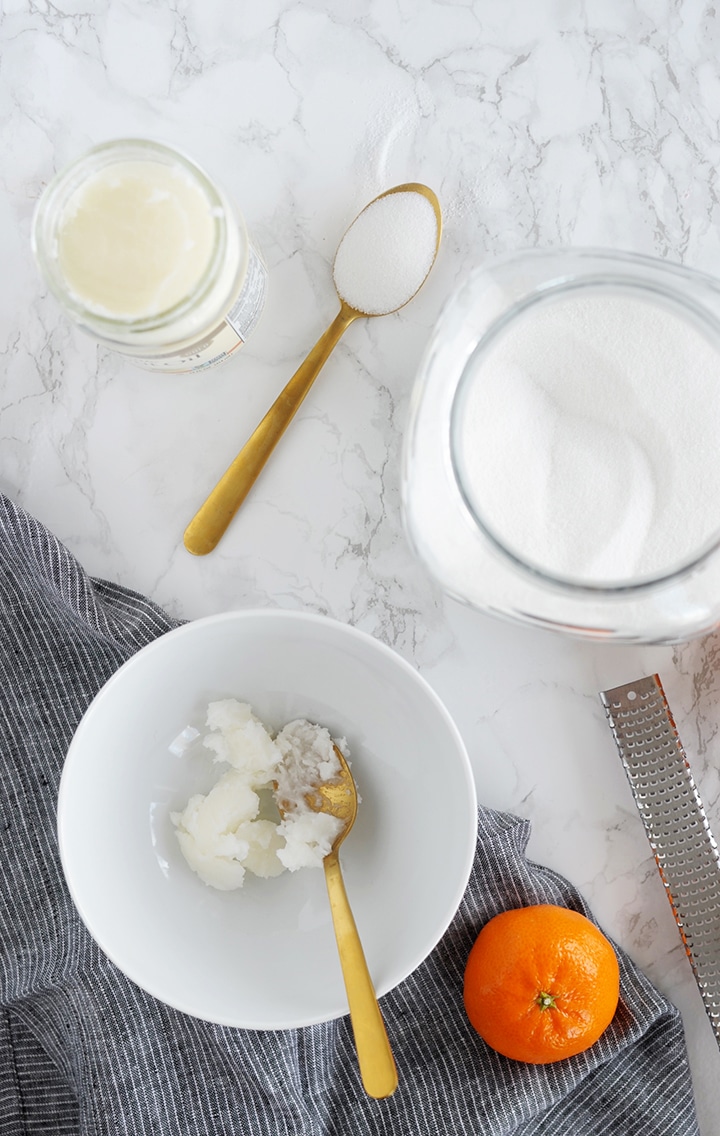 DIY Citrus Sugar Scrub
We love to get our legs and feet spring and summer ready with this homemade sugar scrub. Massage it onto legs and feet to remove the dry skin and get moisturized! This is a great way to help exfoliate the skin.
Ingredients
½ cup sugar
1 cup organic coconut oil
fresh zest of orange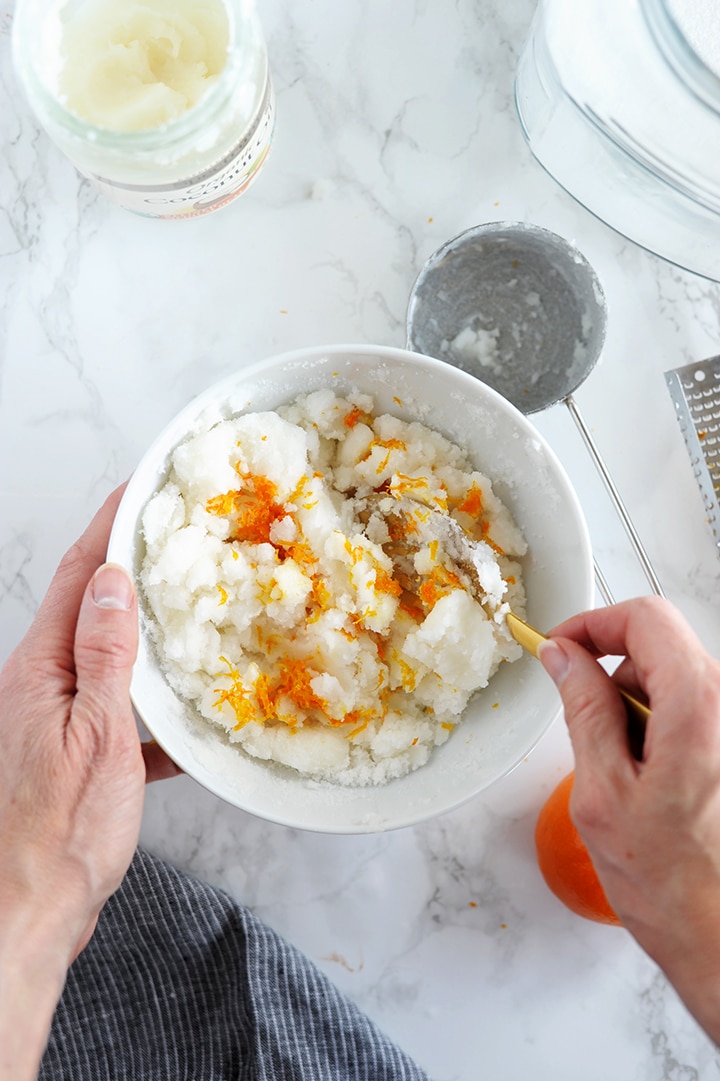 Mix ½ cup sugar and 1 cup coconut oil in a bowl. You do not need to melt the oil. Add more sugar if you want more grit for the scrub. Add the zest of 1 to 2 oranges. You can add essential oil, but we love the fresh zest instead. Store in a glass jar with lid.
This scrub is best used while sitting on the side of the bath tub. It is not the best to use in the shower as the oil could be slippery. Massage the scrub onto legs and rinse and pat dry.
We love the orange zest, but you can also add other citrus as well. Lemon or grapefruit would be energizing. We have been wanting to make a eucalyptus scrub as well. Or try peppermint oil for a revitalizing scrub.
Vanilla scrubs also sound great, as does a cucumber mint sugar scrub. DIY sugar scrubs also make lovely gifts for friends. You can mix up a big batch and put in little glass jars.
Photos by Melissa Fenlon. Assisted by Sara Albers.