DIY Clay Bowl Place Card Holder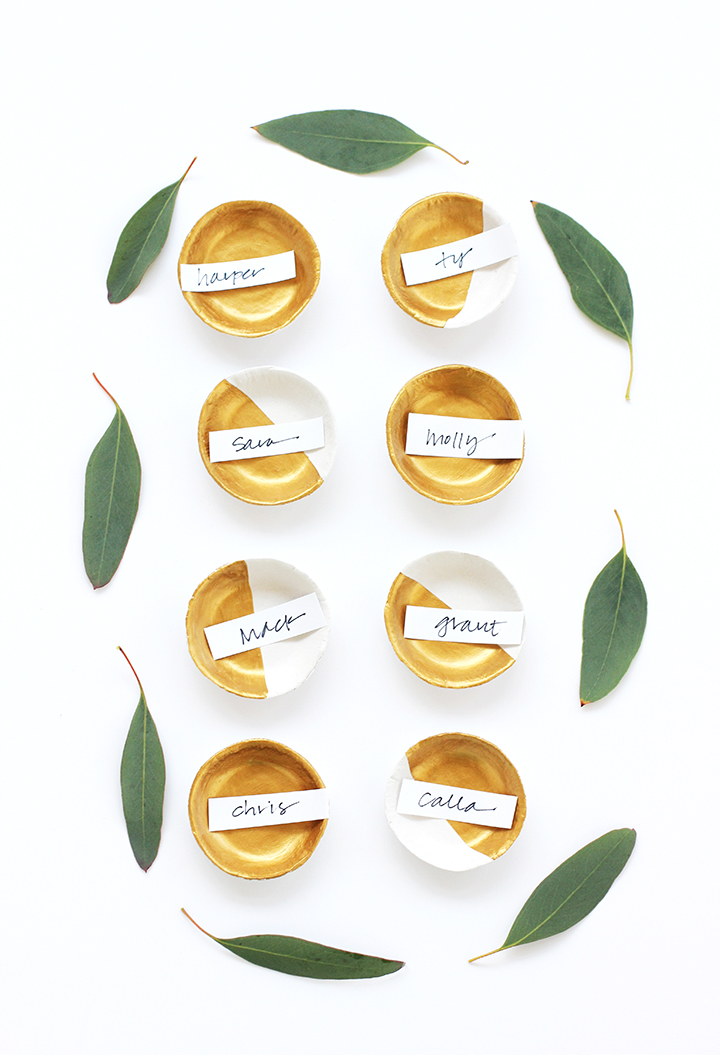 I love when things have dual purposes, don't you? When planning for a dinner party (or Thanksgiving) I like to try and keep that in mind.
I love working with air dry clay
and wanted to incorporate that as a favor/place card for Thanksgiving.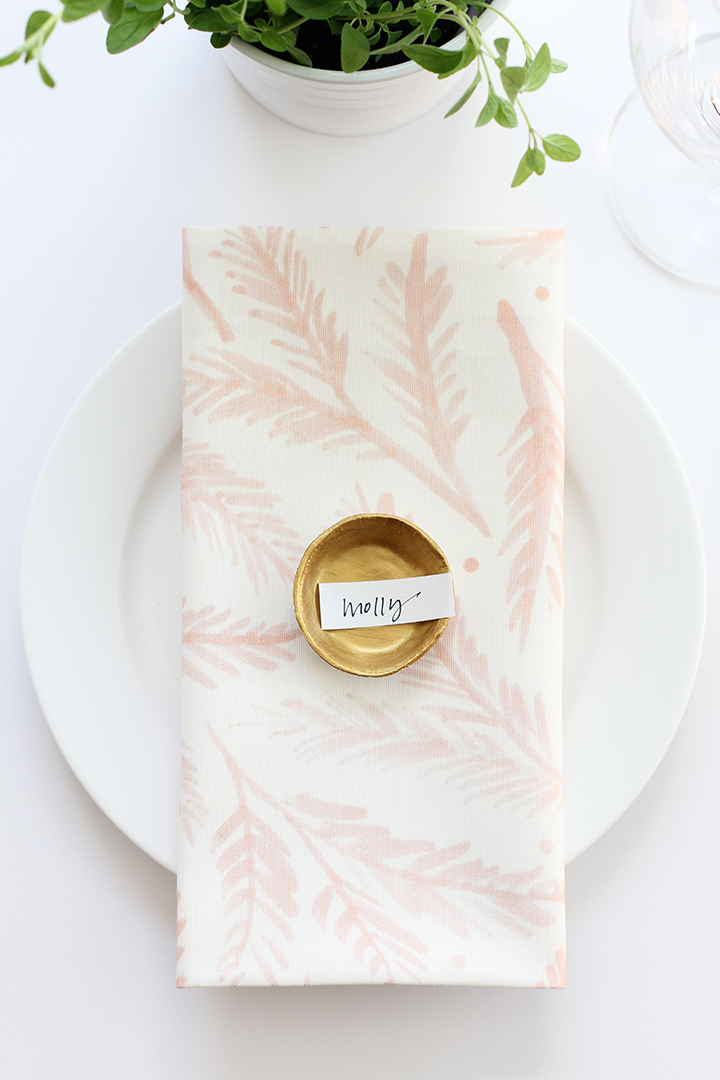 Melissa made clay nesting bowls a few years back so I borrowed her technique. So, if you are looking for giving your Thanksgiving table a handmade touch try these air dry clay bowl place card holders.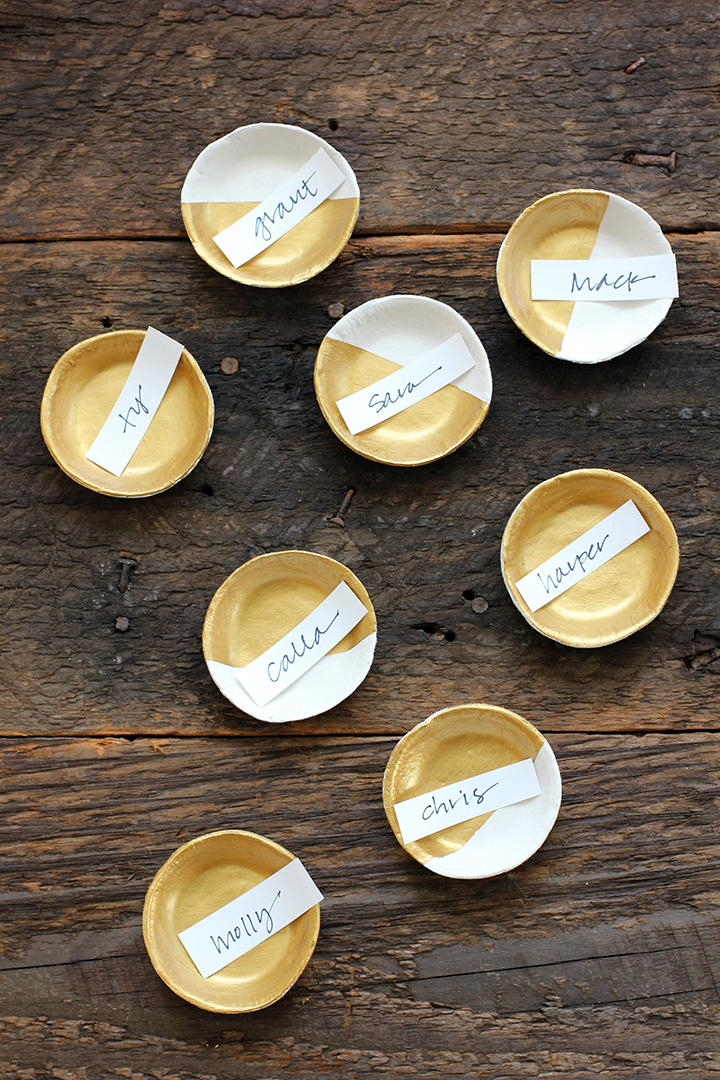 They are simple to make and add such a personal touch to your table. And how sweet to send your friends and family home with a little clay bowl.
Read more for the DIY Clay Bowl Place Card Holder tutorial.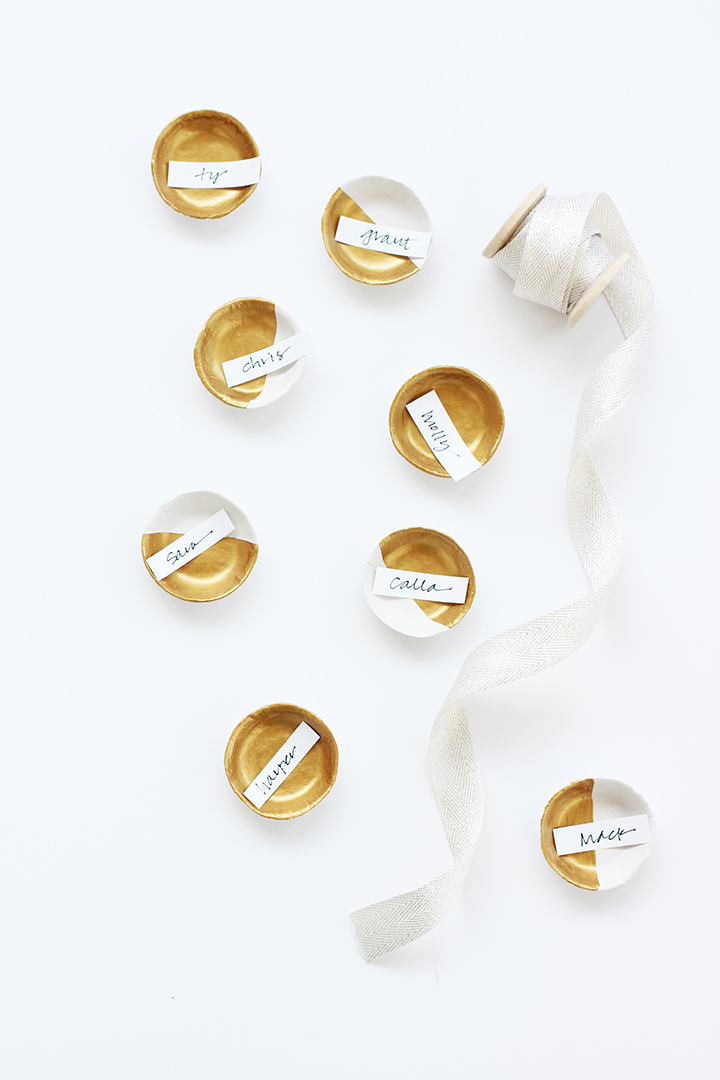 DIY Clay Bowl Place Card Holder Supplies
air dry clay
rolling pin
knife
gold acrylic paint
tape
paint brush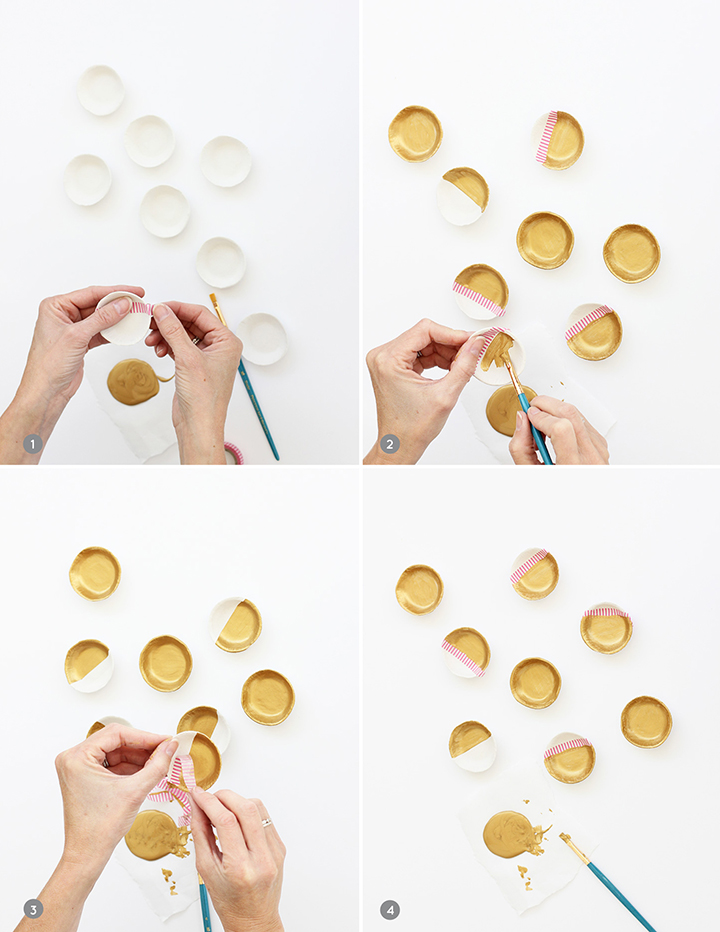 Steps
Click here for a detailed tutorial for the air dry clay bowls.
Step 1. After the bowls are completely dry, tape off a section using washi tape. Press firmly to bowl.
Step 2. Paint the bowls using acrylic paint. I did two coats.
Step 3. Peel the tape away from the bowls.
Step 4. Once dry, cut thin strips of paper and write your guests' names. You could also use stamps or print out the names using a script font.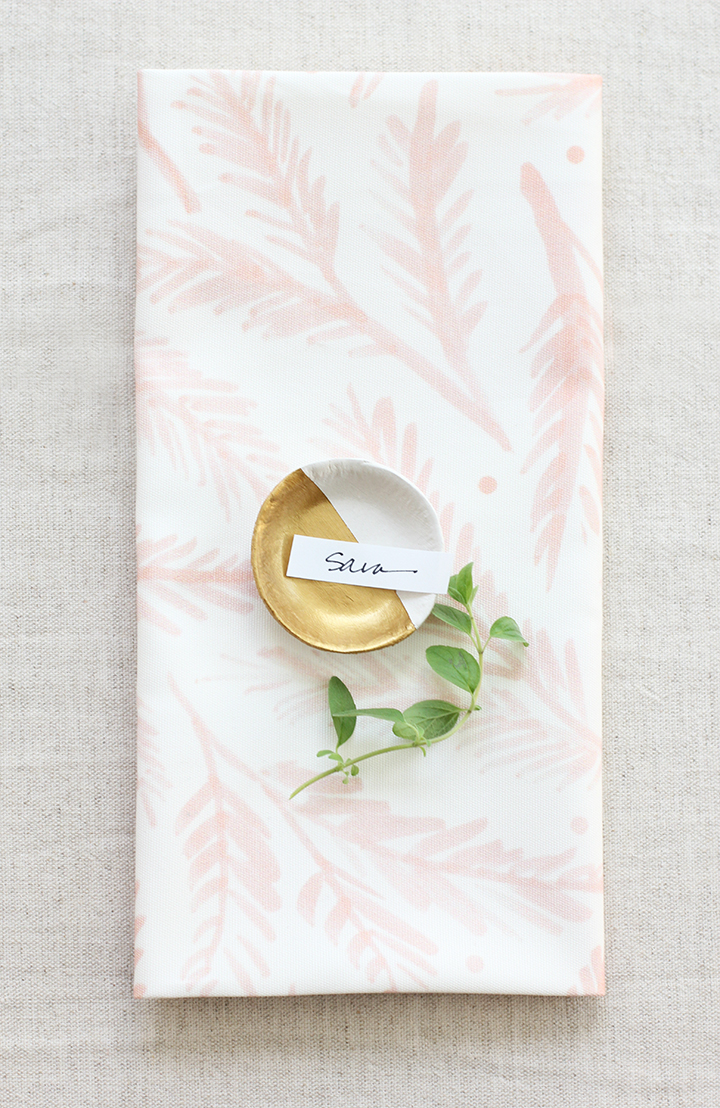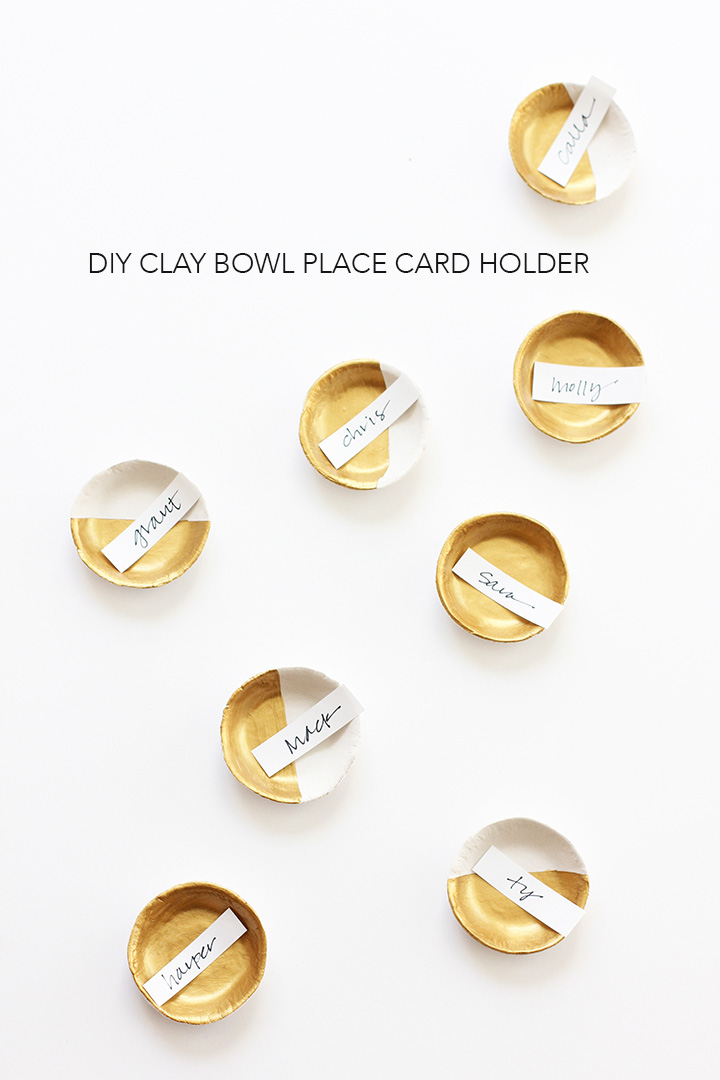 Make sure and check out more Thanksgiving craft projects on the blog. There are so many that we lose track!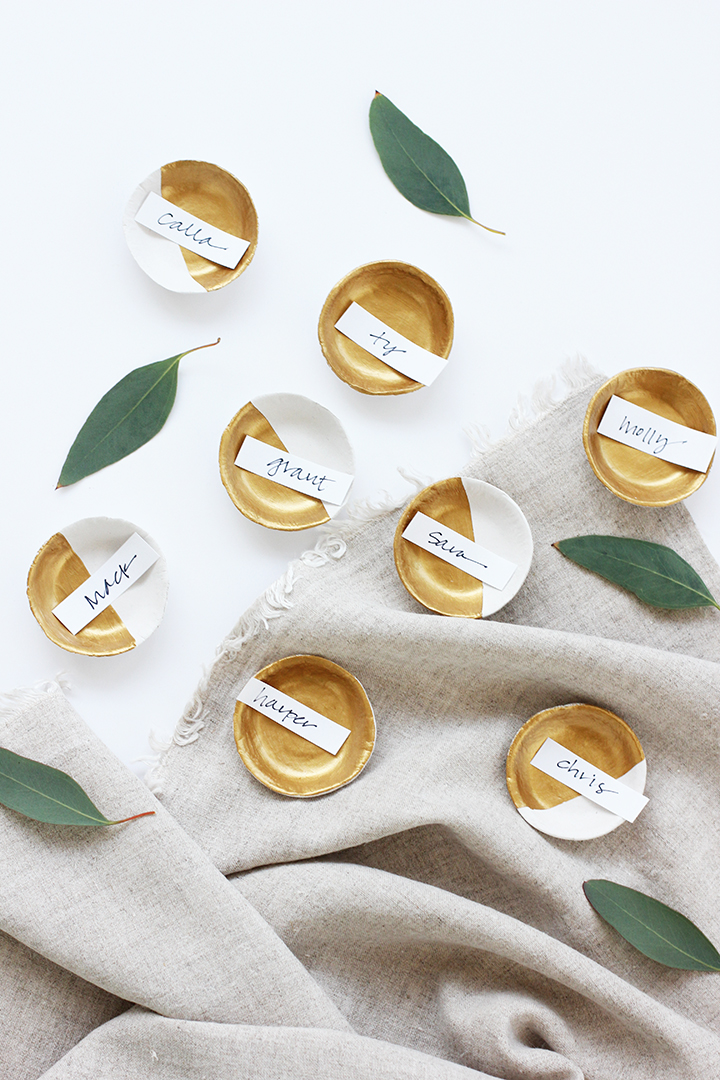 Photos by Sara Albers.