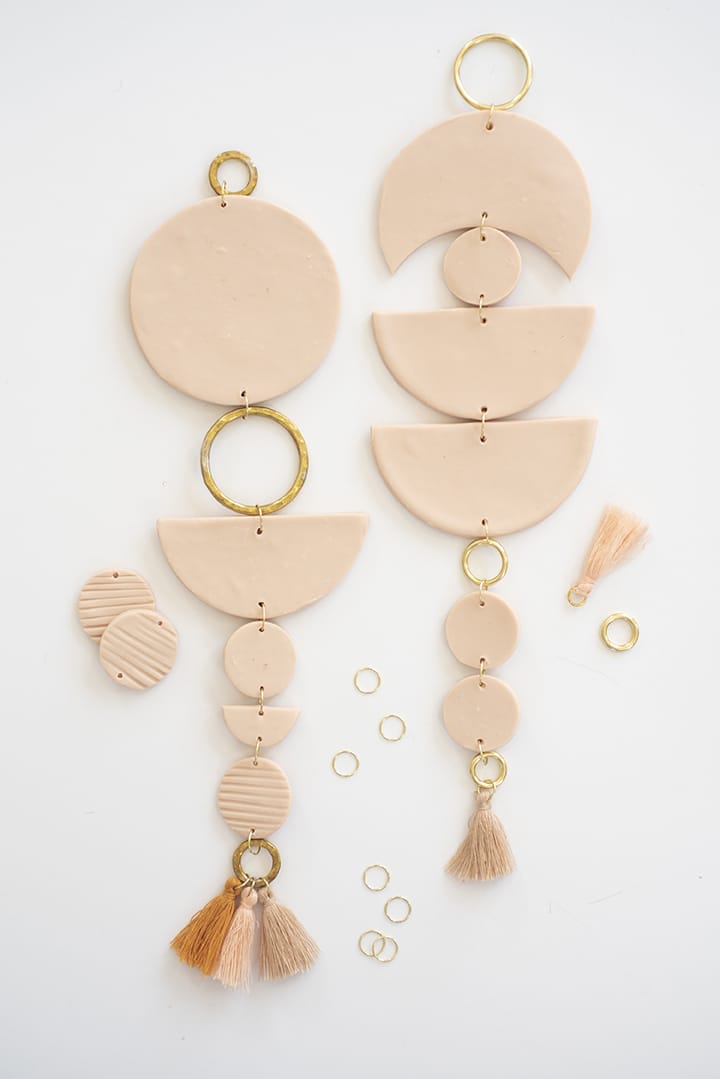 We're so excited to be a part of this spring's Make It Challenge, where a very talented group of makers were all challenged to create a DIY project with clay. We've been wanting to create a DIY clay wall hanging for quite some time, so when we found out the Make It Challenge medium was clay, we knew it was time to dream up something for the wall!
We chose to use an oven bake clay in a light blush pink color. Adding some pink and orange tassels, along with gold circular accents gave us the look we wanted.
Read more for the full tutorial and to see all the Make It Challenge projects! So many gorgeous projects by some pretty incredible bloggers!
DIY Clay Wall Hanging
Supplies: oven bake clay in blush, circle cookie cutters, small glass bowls, tassels, mini gold hoops, gold jump rings, jewelry pliers
And some gold rings you can find in the jewelry making section of your craft or bead store. Some ideas are these larger ones,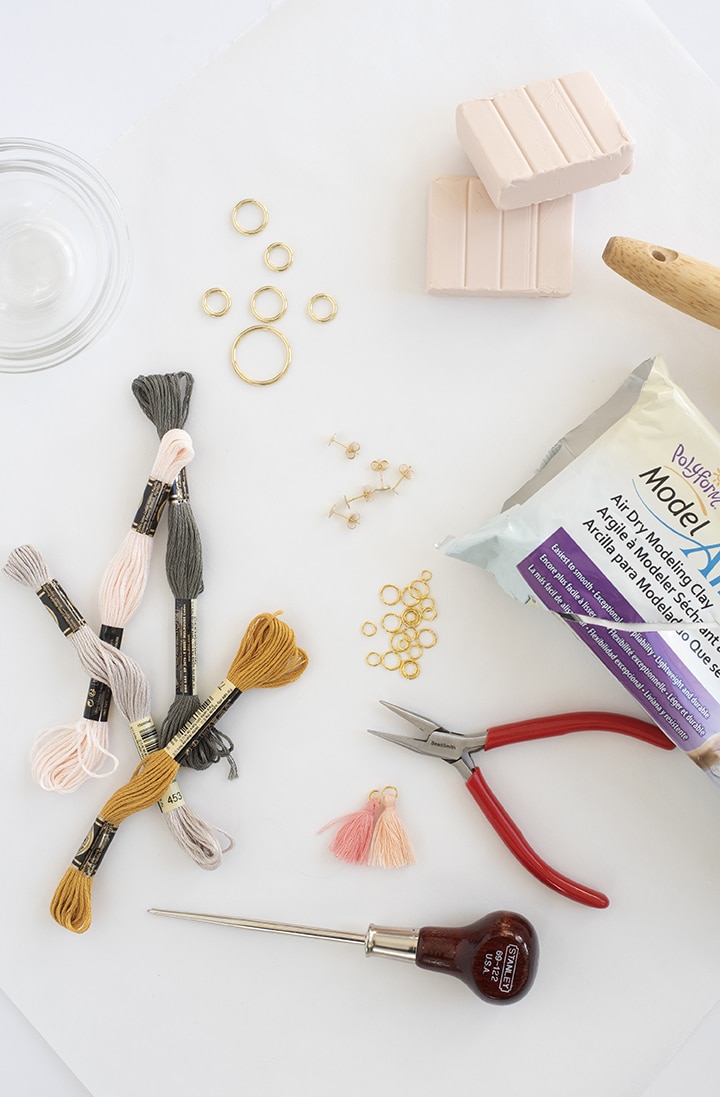 Steps:
Roll out clay to 1/4 in thick.
Using mini round cookie cutters or a small bowl, cut out your preferred circle sizes.
Poke holes with an awl or paper clip to desired dimension. Remember to poke holes close to edge of circle.
Bake clay in oven. Follow instructions on package.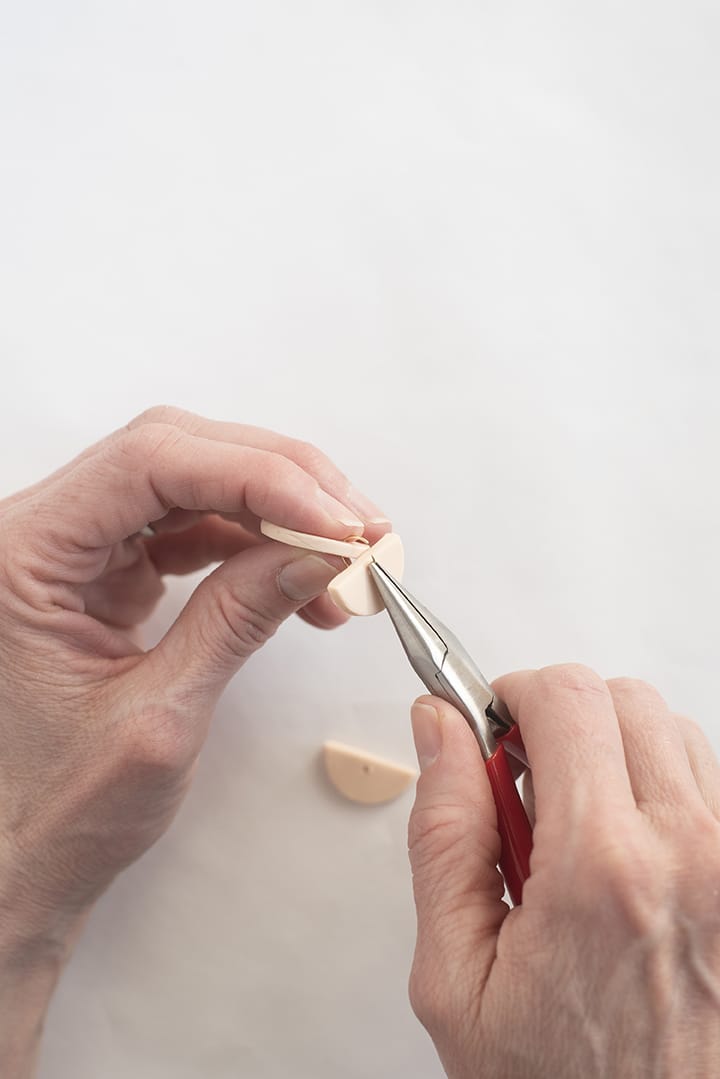 5. Once cool, lay out clay in desired design and begin to attach shapes together with jump rings.
6. Add tassels to bottom of wall hanging and hang.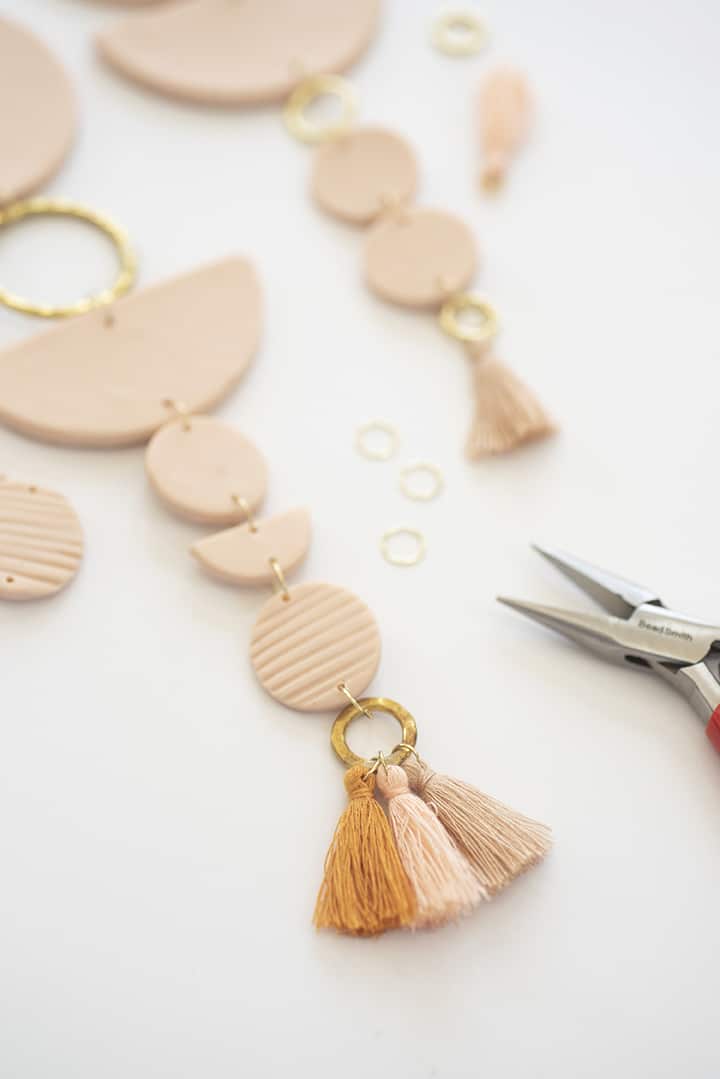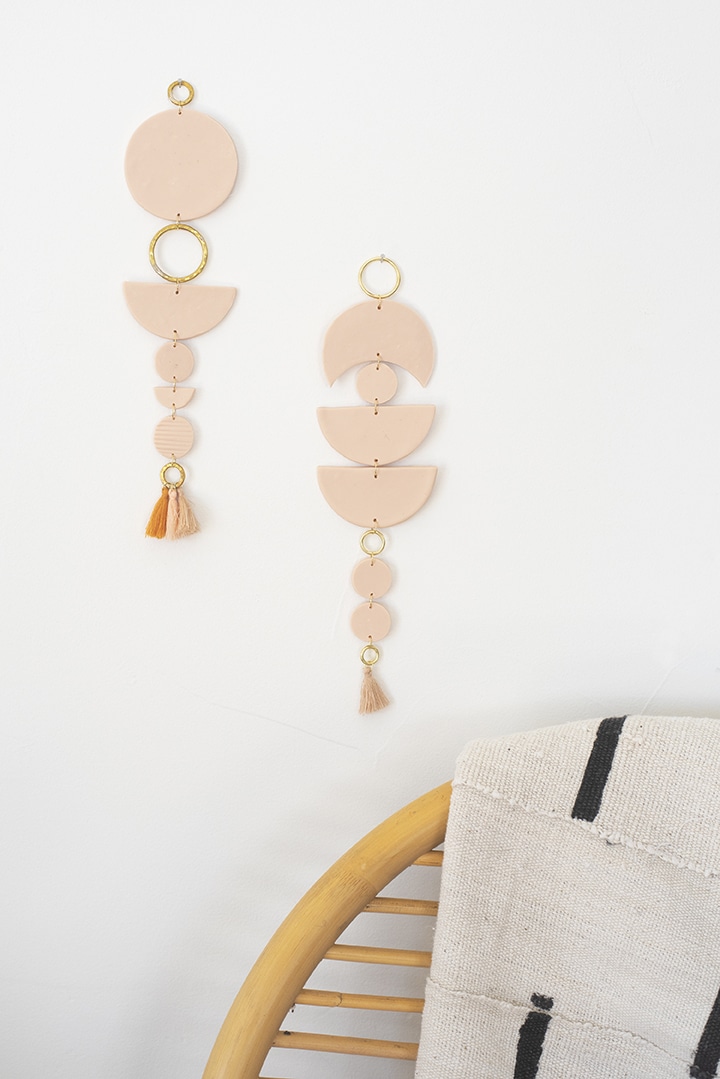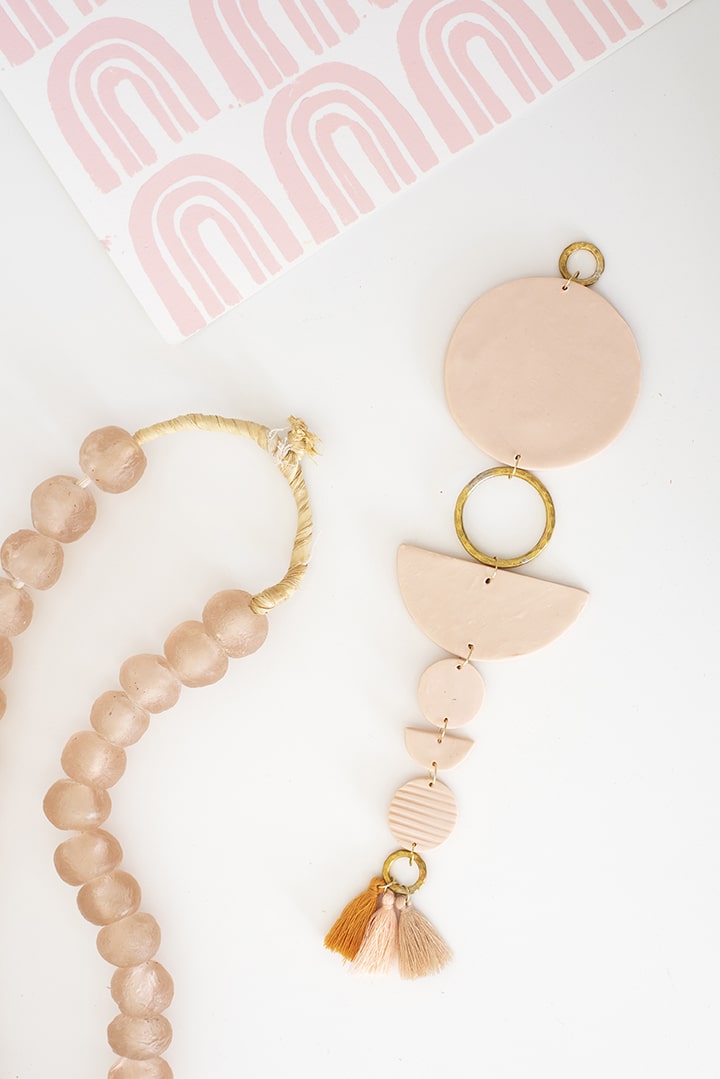 Here are all the Make It Challenge projects:
Spatial Dwelling | DIY Clay Planters
ctrl + curate | DIY Palo Santo Holder + Match Striker
Shrimp Salad Circus | DIY Baby Clay Handprint Keepsake Frame
Design Fixation | DIY Clay Candle Holders
Alice & Lois | DIY Clay Wall Hanging
Delineate Your Dwelling | Make Clay Vase Wall Hanging
Bliss Makes | Make Clay Beads To Decorate A Pillow
Idle Hands Awake | DIY Clay Rainbow Photo Holder
Fall for DIY | DIY Terracotta Clay Hanging Planters
And don't forget to follow along by using the #makeitchallenge hashtag on Instagram for a chance to be featured on the @makeitchallengecommunity feed!