DIY Color Block Cork Board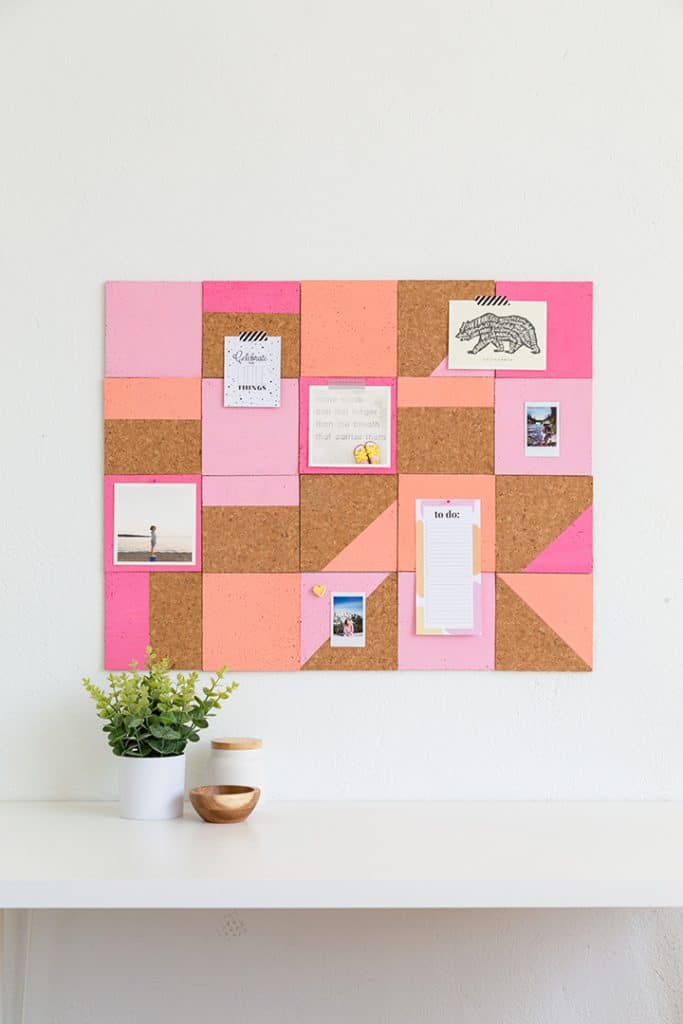 Back to school is here my friends! Can you believe it? This week we will be sharing three cork projects we made for Oriental Trading DIY site, FUN365. The first one we are sharing is the DIY Color Block Cork Board. It is bright and colorful and so simple to do. We chose pink or coral tones for our 3 color look, but you can go with any colors really. Blues and greens would be so pretty as well! Or even a black and white look against the cork would be stunning.
Head over to FUN365 to see how we made this project. Harper has already requested that this DIY Color block Cork board be moved from my studio to her room! Ha!
Melissa designed this free printable To Do List for this project as well. You can find it in the article on FUN365 above!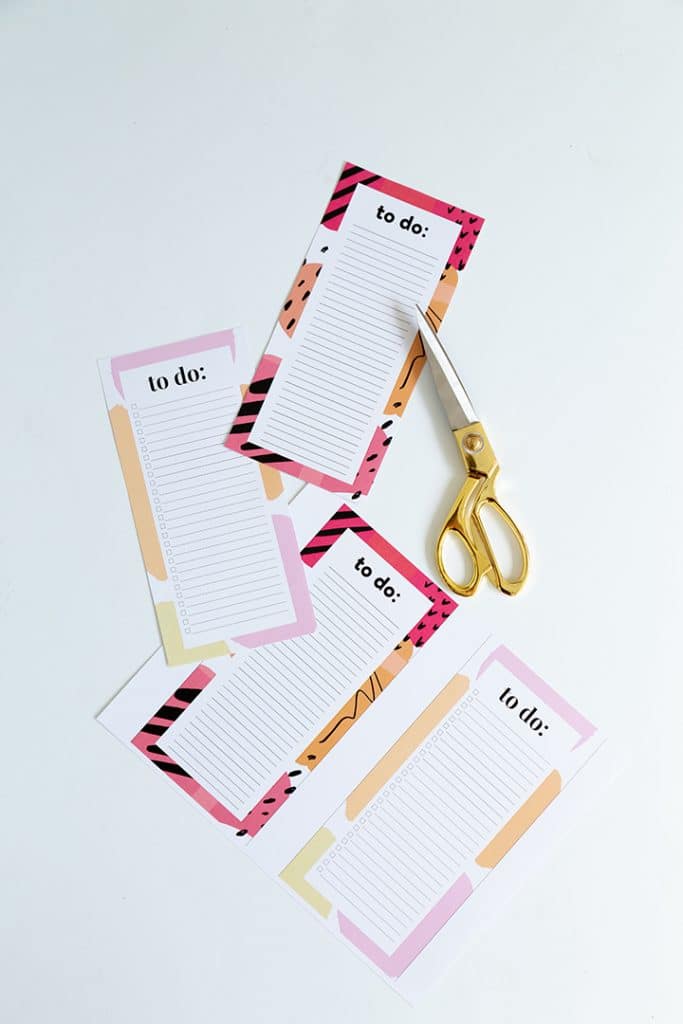 You need to check out some of our other most popular free printables to keep you organized!
Free Printable Weekly To Do List