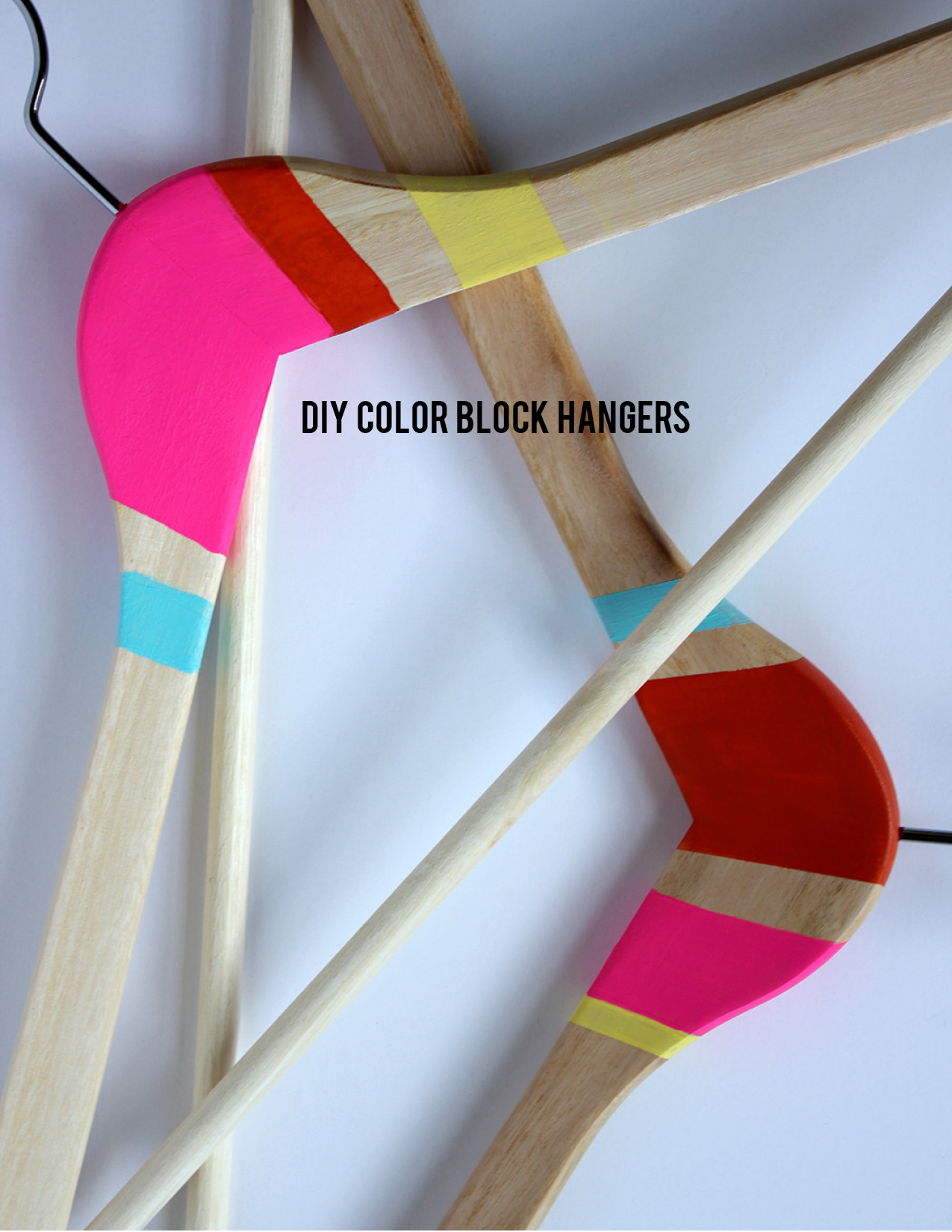 post by Sara
I was in need of the perfect housewarming gift. I wanted to gift my friend something practical, yet one-of-a-kind for her new home. And give her something – just for her! If you are looking to make a gift for a friend – you have to try these hand-painted color block hangers.
Read more for the full tutorial…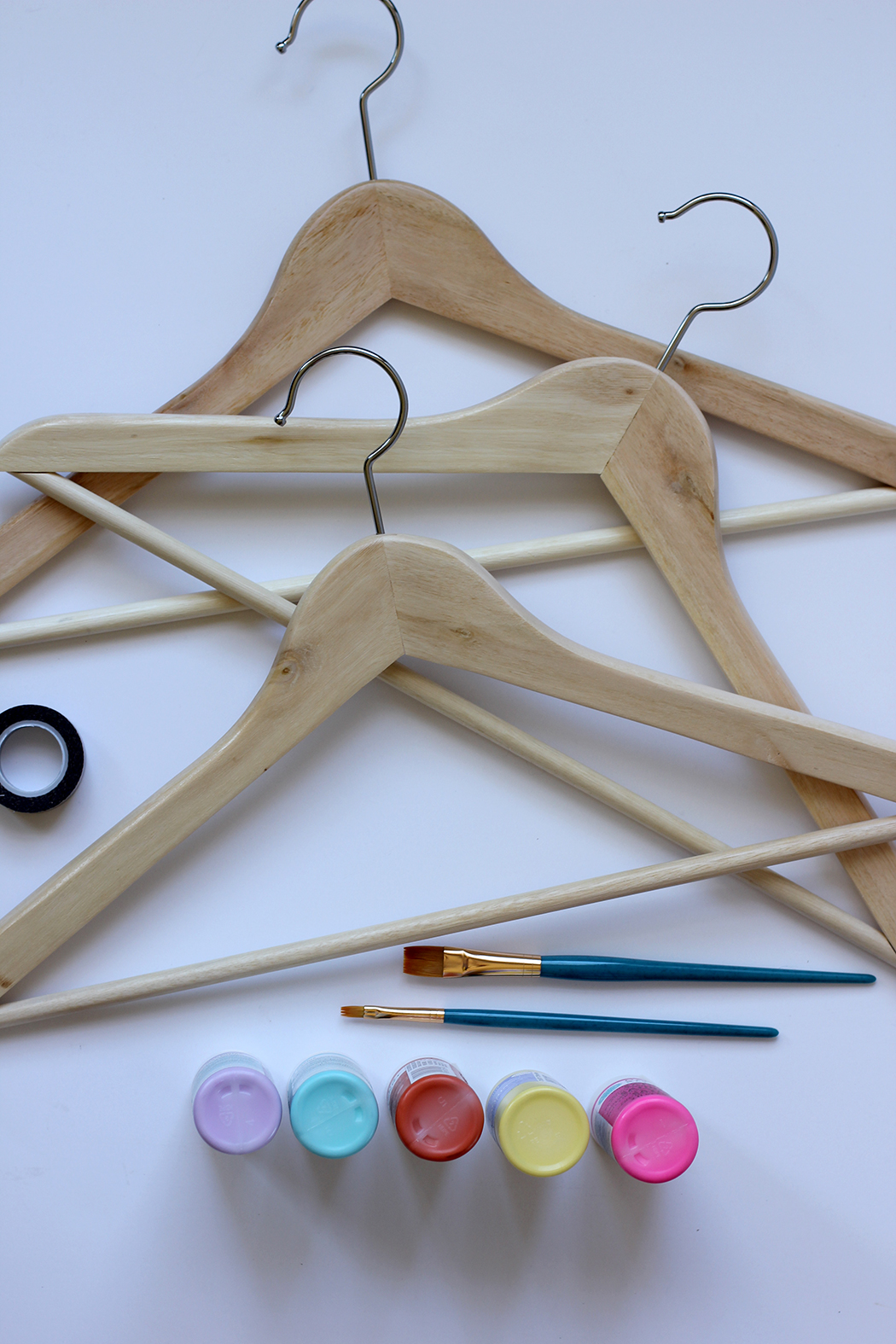 Supplies: wood hangers (mine are from Ikea) // craft paint // painters tape (or washi tape) // paint brushes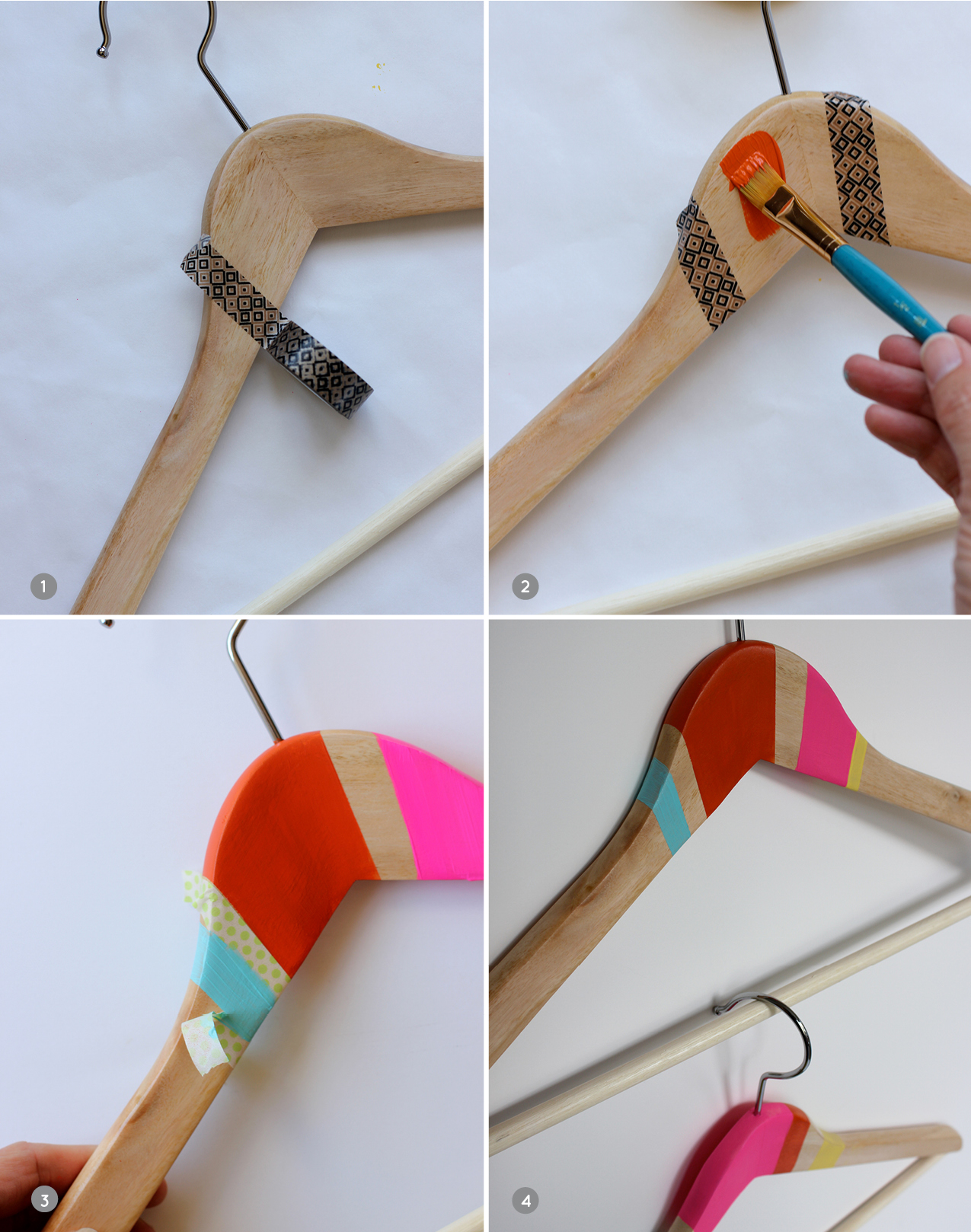 Step 1: Determine colors and pattern for the hanger. I went with a simple color blocking method. Tape off areas to paint. Note that the tape will not wrap around the entire hanger evenly. I wrapped the tape on the front and sides. I free handed the lines on the back of the hanger.
Step 2: Paint inside taped off areas. I also painted some of the blocks free hand. I recommend using a straight edge brush – so much easier to paint straight lines! Paint 2 or 3 coats depending on color.
Step 3: Peel off the tape after the paint dries a bit. Let hanger dry over night.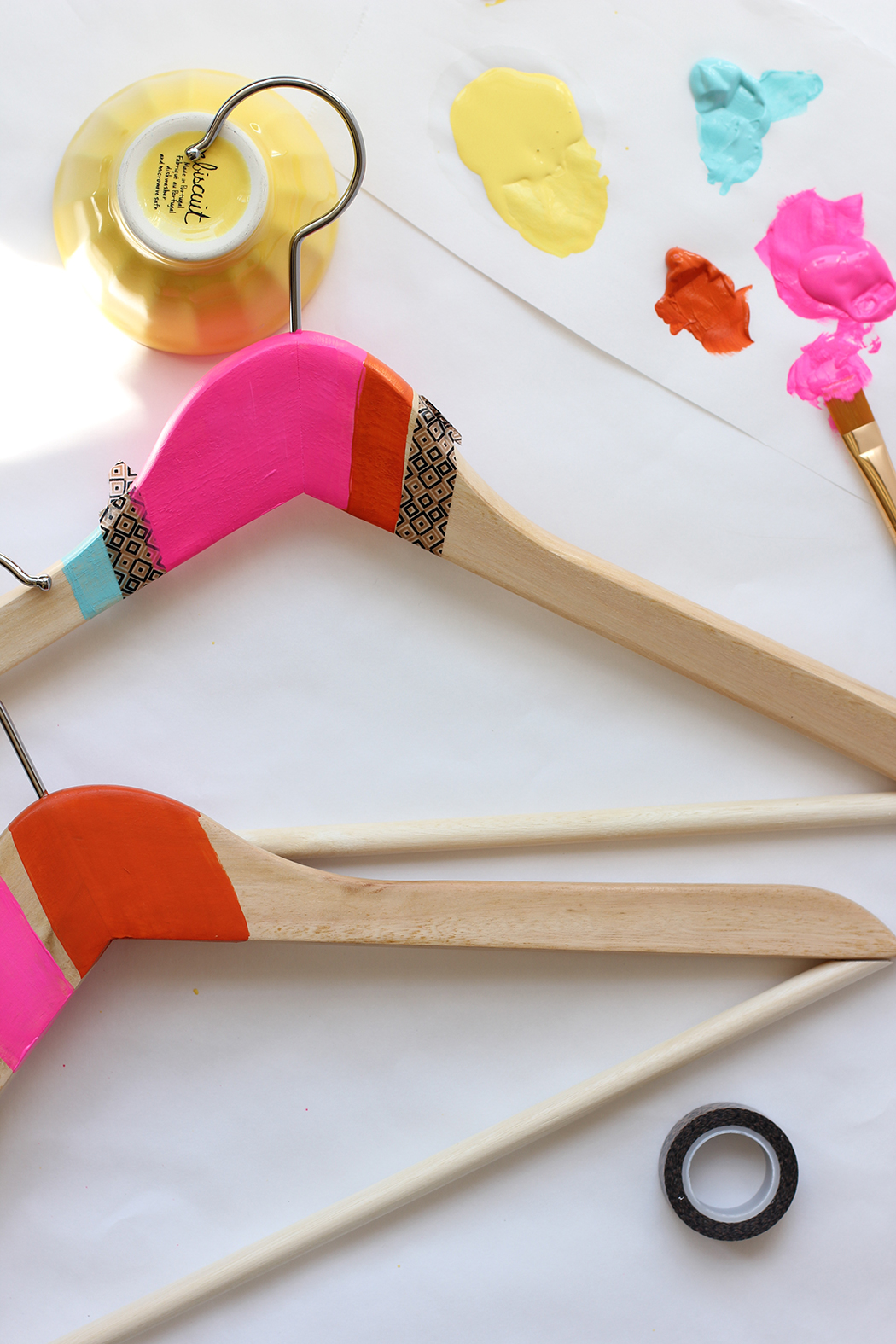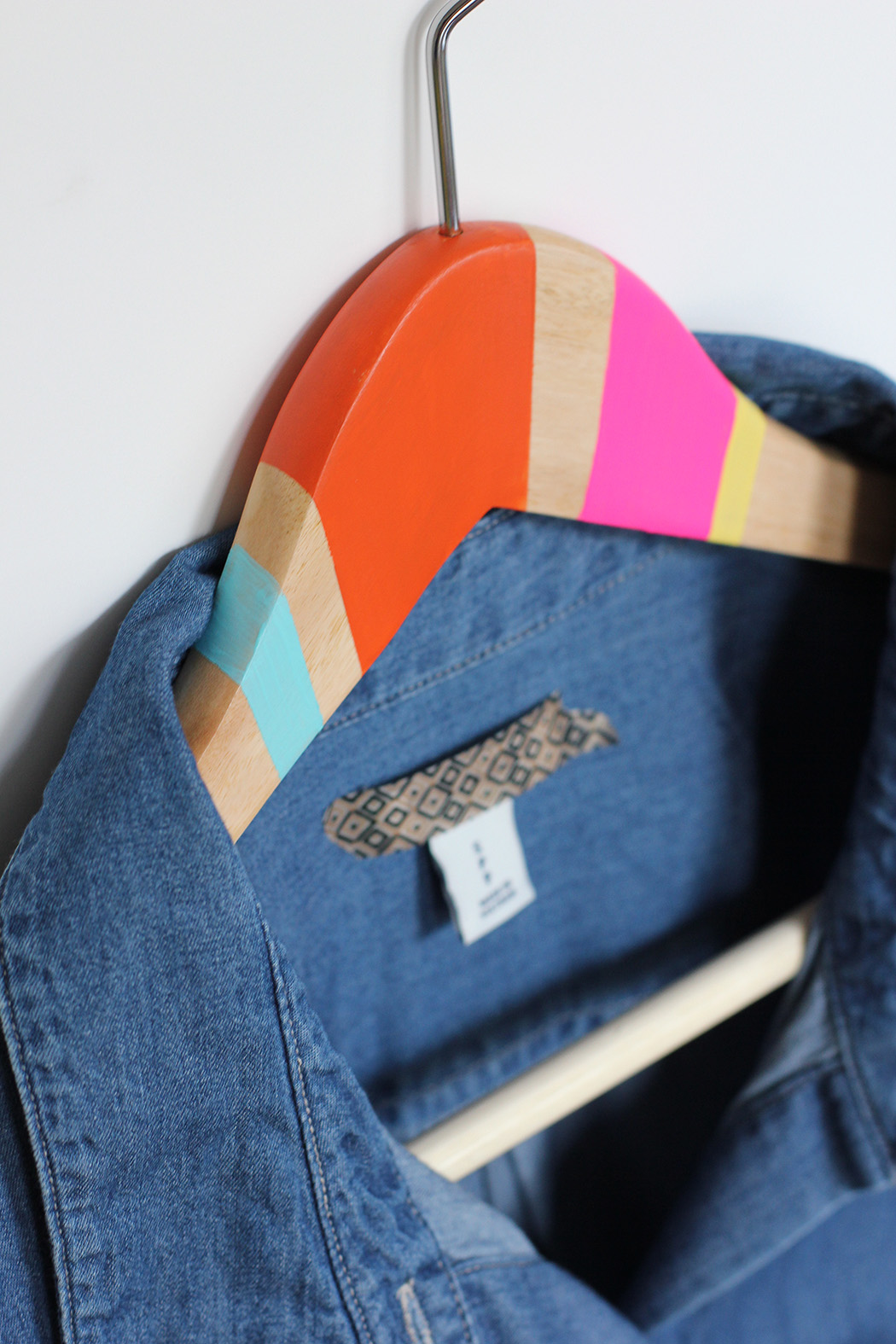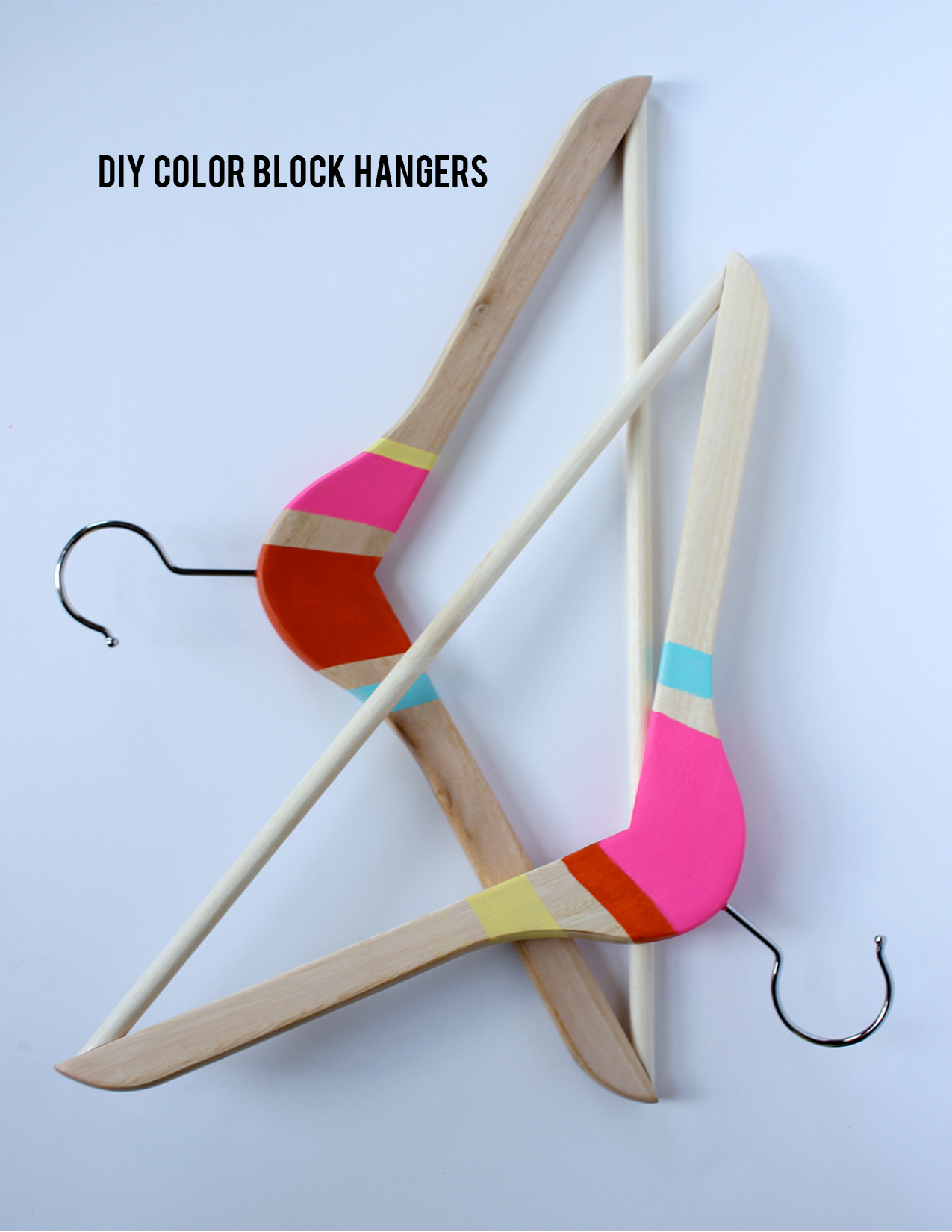 I have to admit, I made some extra hangers for my own closet too!
Here are some other simple projects that would make great house warming gifts: indigo dye dish towels // jewelry bowls // air plant box