DIY Colorful Marbled Easter Eggs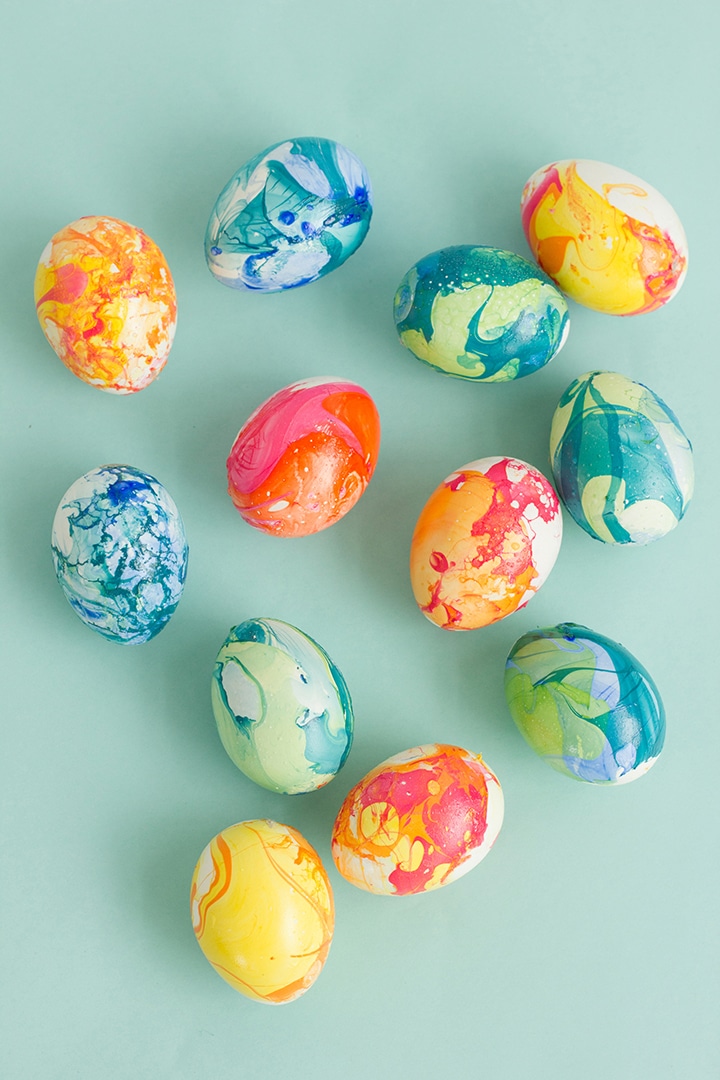 Our next DIY Easter egg is all about color and all about a technique we love – marbling! A few years ago we made the ever popular DIY Marbled Indigo Eggs. We adore the indigo marbling technique and wanted to try it out with a variety of colors. You must try our DIY Colorful Marbled Easter Eggs!
A few tips when marbling – use room temperature or luke warm water and the new the nail polish the better. We have found that the older the nail polish, the stickier it is. For a full tutorial on how to marble eggs, click here. It is so addicting to create your own color pairings and patterns with the nail polish marbling technique. 
Also, check out the video below that we made using the Darby Smart App. This shows how to make the DIY Colorful Marbled Easter Eggs. You can use hard boiled eggs (we do not recommend eating them later). You can also use hollow eggs (poke holes on top and bottom of egg and blow out the insides). Or you can use our  favorite craft eggs.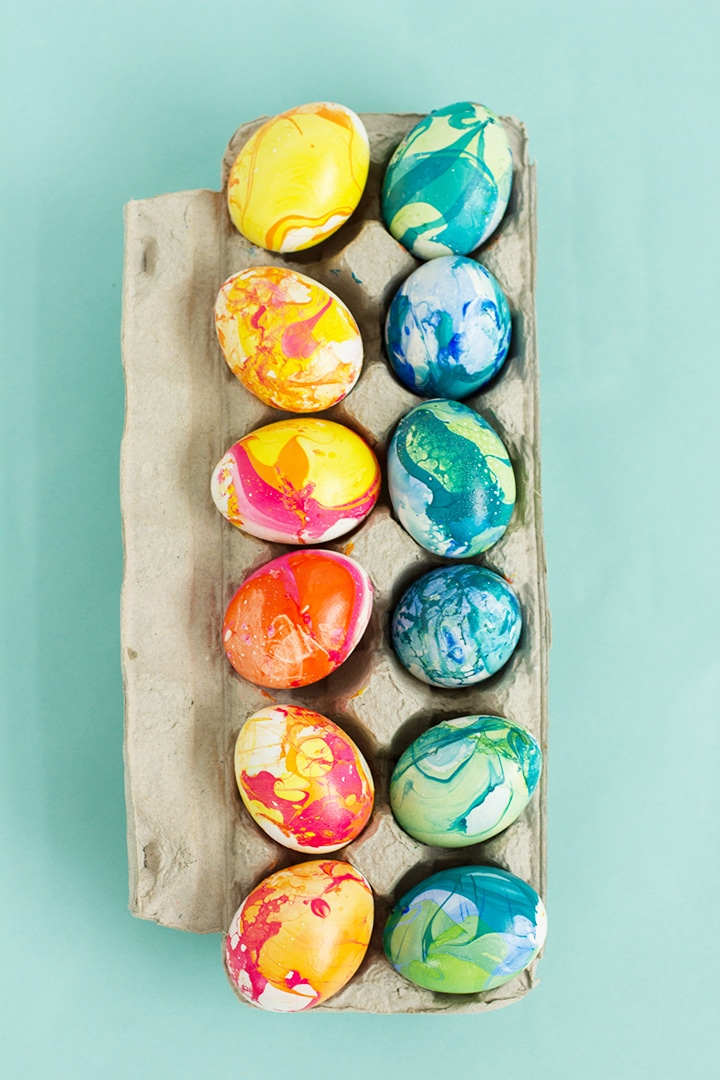 You have got to see some of our other favorite Easter Egg tutorials:
Photos and video by Sara Albers. all rights reserved.