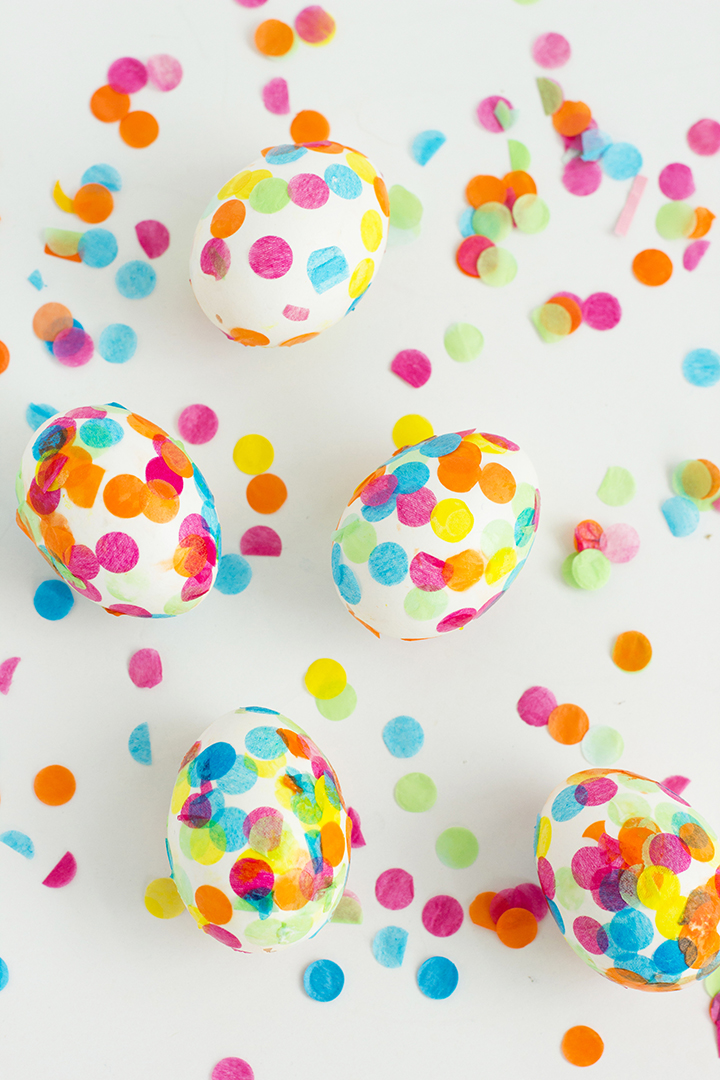 Confetti doesn't just have to be for a party. It's our new favorite way to add some color and fun to Easter eggs! You can decorate the eggs in multi colored confetti or pick out colors of confetti for a mono-chromatic look. All you need is Mod Podge, paint brush and confetti for these colorful DIY Confetti Easter Eggs. We blew out the inside of the eggs by poking a hole in the top and bottom of the raw eggs. Gently blow the egg out into a bowl. This way you get to use the eggs and not have them go to waste.
Decorating Easter Eggs has to be some of our favorite DIYs! Like Indigo Marbled Eggs, Natural Dyed Eggs, and Mudcloth Eggs.
Read more for all the details for the DIY Confetti Easter Eggs and a video…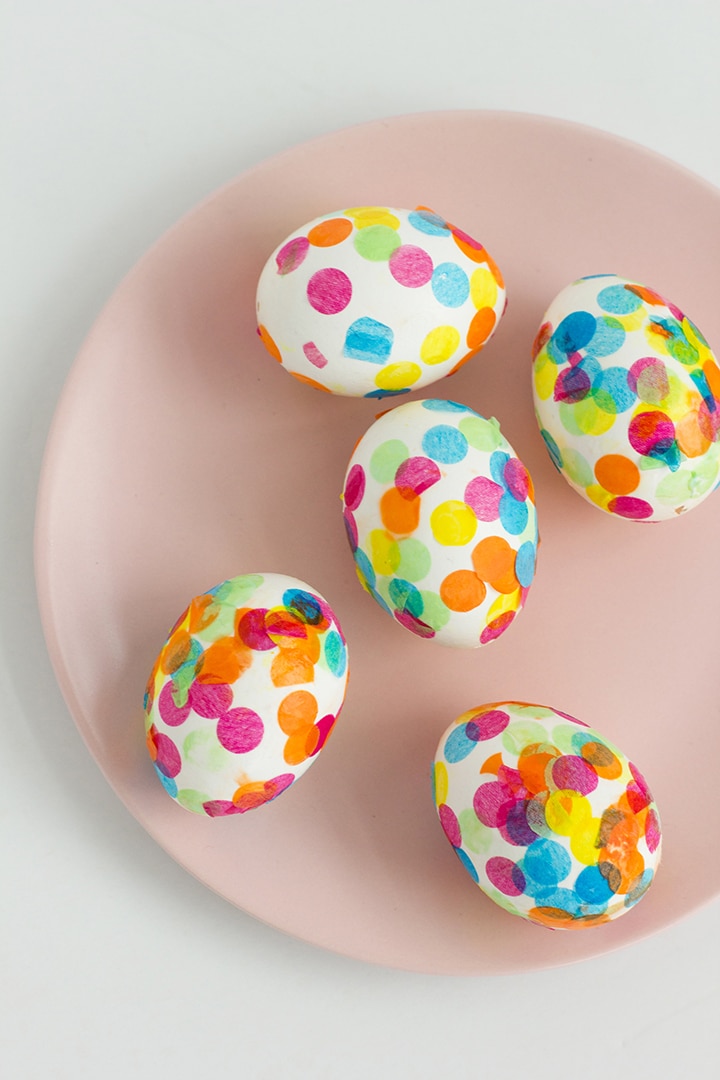 Supplies
Eggs
Paint Brush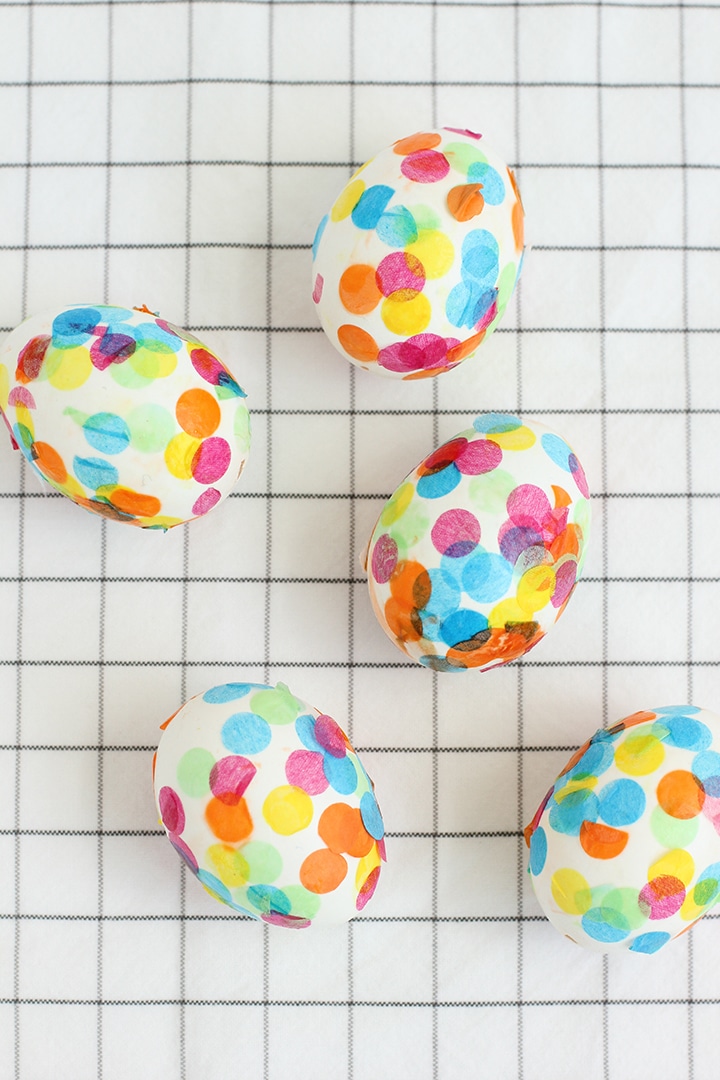 Steps
Apply a thin layer of Mod Podge on eggs.
Place confetti or sprinkle confetti onto eggs.
Let dry a bit. Apply a thin layer of Mod Podge over confetti. Let dry.
Check out the video we made for Darby App for our DIY Confetti Easter Eggs!