See how to make a DIY Dried Orange Garland as a holiday decoration this year!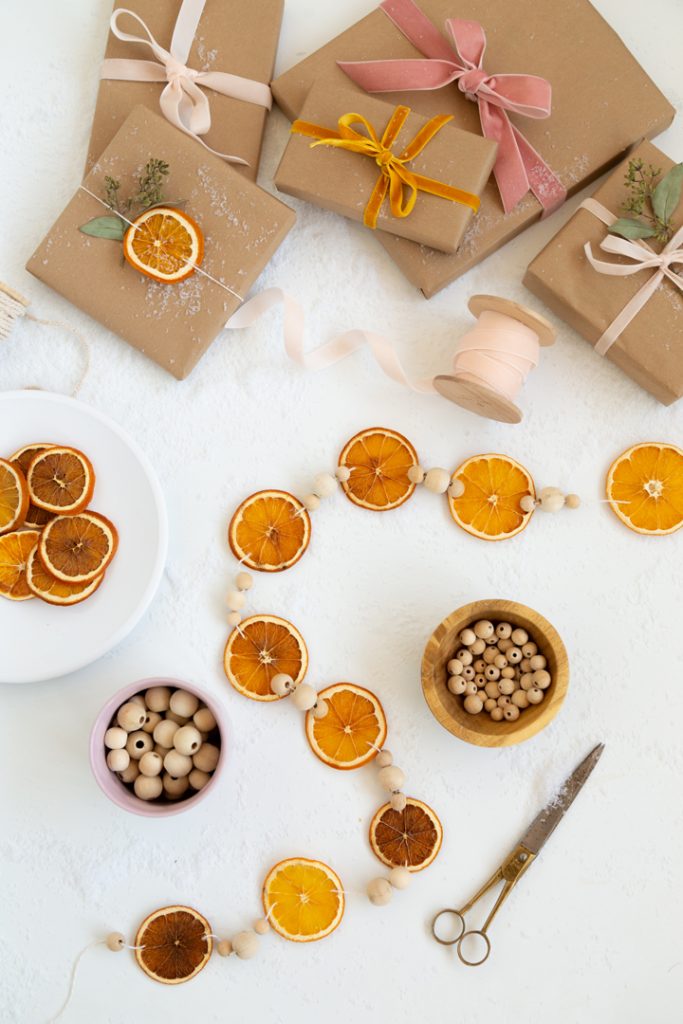 If you have not tried drying oranges for holiday decor, you must give this a try! We have been making this garland for the past few years and finally took some pictures of how to make this DIY Dried Orange Garland for you.
There is something so pretty about using natural elements in holiday decor. The deep orange color almost has an ombre effect when you use different types of citrus.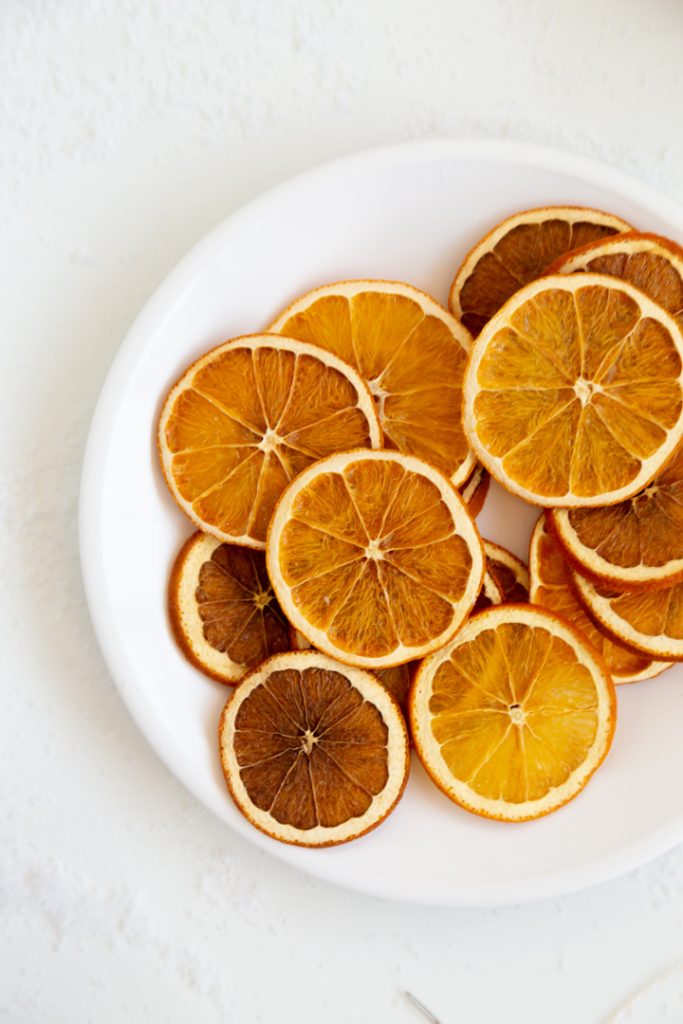 How to make a DIY Dried Orange Garland
A few tips that will make the process so much better:
Slice oranges 1/4 inch thick, even a little thinner if you like
Use a good knife for slicing, this will keep the orange slices good and round
Make sure and pat the slices down to get some of the moisture out before baking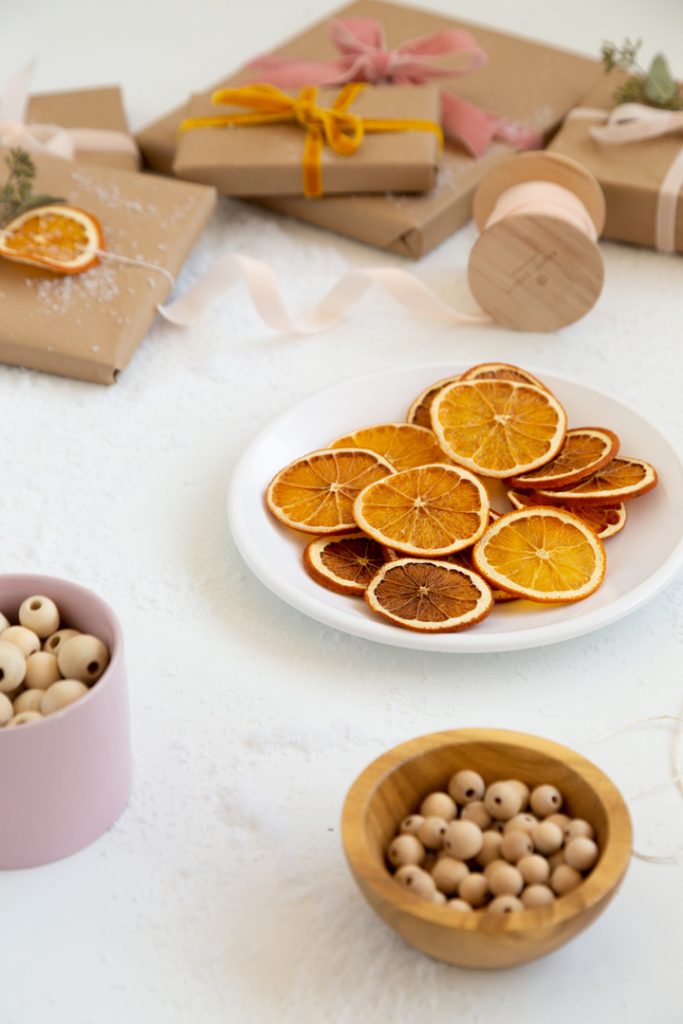 DIY Dried Orange Garland
Total Time:
1 hour
30 minutes
Learn how to make aa holiday DIY Dried Orange Garland with wood beads
Materials
Oranges
Grapefruits
Clementines
Twine
Needle
Wood beads
Tools
Baking sheet with rack
Knife
Paper towels
Instructions
Preheat oven to 200 degrees.
Slice oranges, grapefruits, etc about 1/4 inch thick. You can also slice a bit thinner as well.
Place the slices on a towels to remove some moisture. Pat the tops of slices with a paper towel. Removing moisture from hte oranges will help the drying process.
Bake at 200 degrees for up to 2.5 - 3 hours. Make sure and check the slcies throughout process.
Remove frm oven when dried out. You do not want the orange slices to have any moisture as they will mold.
Use an embroidery needle and bakers twine to string wood beads and orange slices to create the garland. You could even add some cinnamon sticks to the garland as well as bay leaves.
Hang on the tree or on a wall for decor.
Notes
You can add the garland to Christmas tree or hang on the wall above a credenza with holiday decor. We also love to use the dried orange slices as gift toppers. Add some fresh greenery as well.
Add some dried orange slices to a fresh wreath! We also use the dried oranges to make ornaments. Simply thread twine through the top of the orange slice, add a few wood beads and tie at the top.
Recommended Products
As an Amazon Associate and member of other affiliate programs, I earn from qualifying purchases.
What type of oranges work best to dry?
Naval oranges in our opinion work really well. The design of the orange is so beautiful. Smaller grapefruits are so pretty as well. They dry to a dark pink color. Clementines are a sweet look as well.

More DIY Holiday Decor Ideas
Have you tried making paper bag stars yet? They almost look like snowflakes. You can find our tutorial here for DIY Paper Bag Stars.
This Christmas Village might the cutest holiday decor ever. We painted chip board craft houses and then made some free printable village people and icons to decorate!
A simple Felt Garland is a nice way to add some holiday cheer to a window ledge or mantle. You can find the tutorial here!
Have you made a DIY wreath before? It is so much easier than you might think. Seriously! Check out this Handmade Holiday Wreath tutorial for step by step directions.