DIY Embellished Zippered Pouch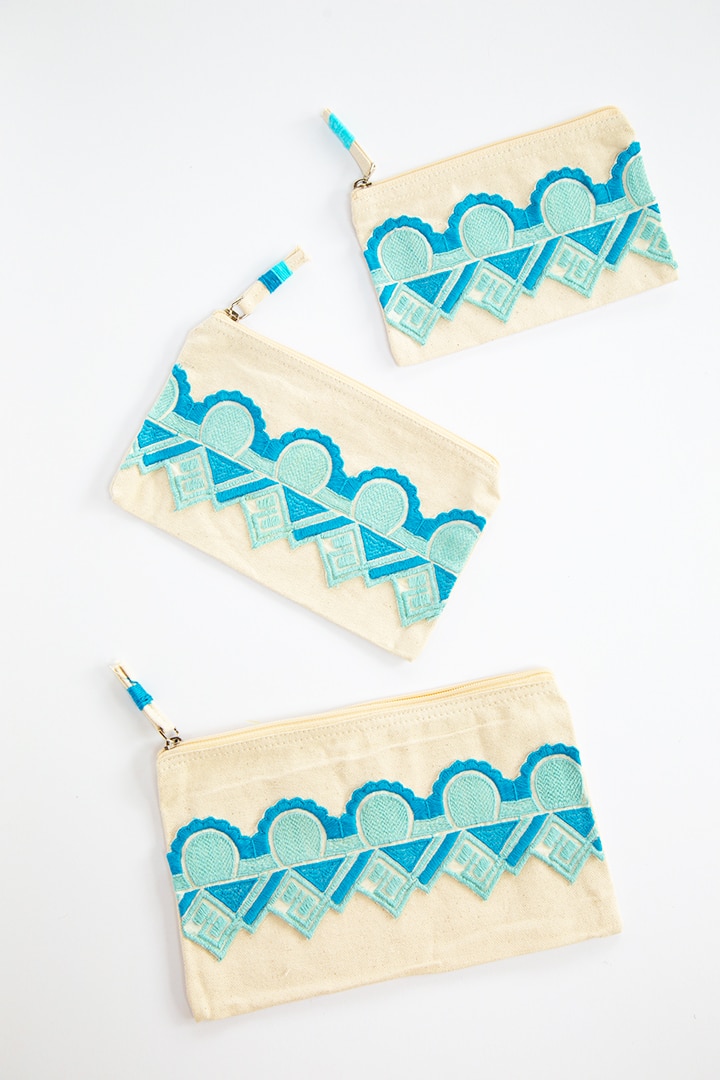 I have to be honest – I have been hoarding this beautiful patterned embroidered trim for years. I found it at my beloved Britex Fabrics in San Francisco. I have been waiting for the perfect little project to use some of the trim. I found a trio of plain canvas zippered pouches that needed something bright added to it. So now I can introduce you to the incredibly easy DIY Embellished Zippered Pouch project. This is a no-sew version of how to add embellished trim to fabric.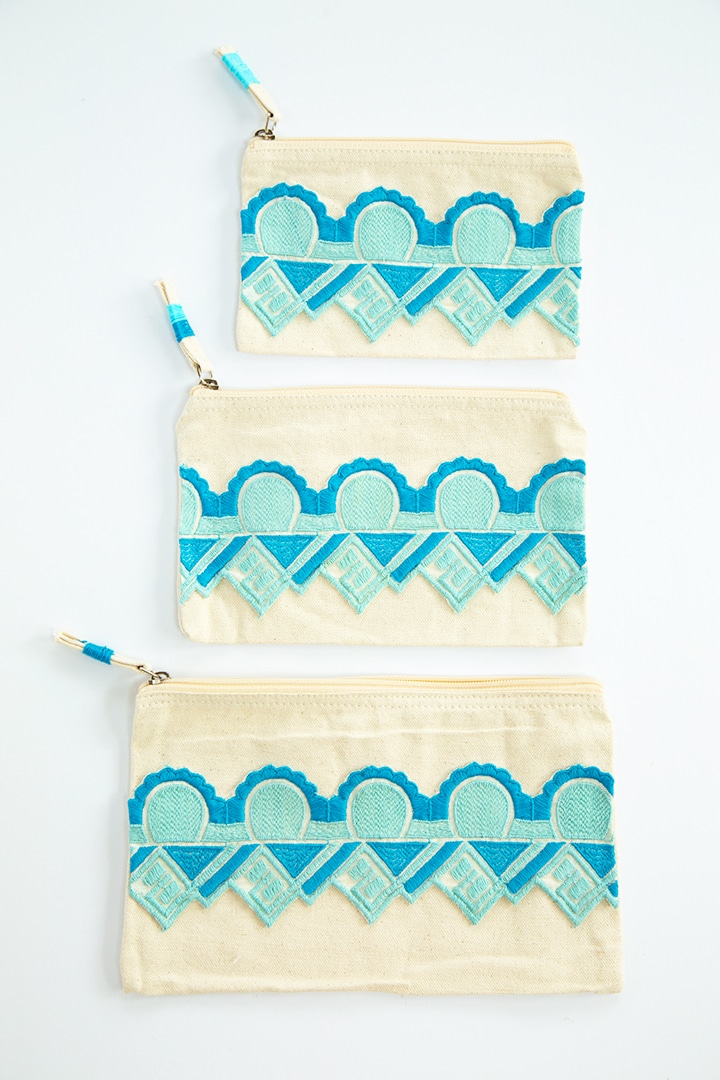 Supplies
Decorative trim
Scissors
Embroidery floss
See our how-to video for the DIY Embellished Zippered Pouch. We simply glued the trim onto the pouches using permanent fabric glue. We added some color to the zipper pull by wrapping coordinating embroidery floss.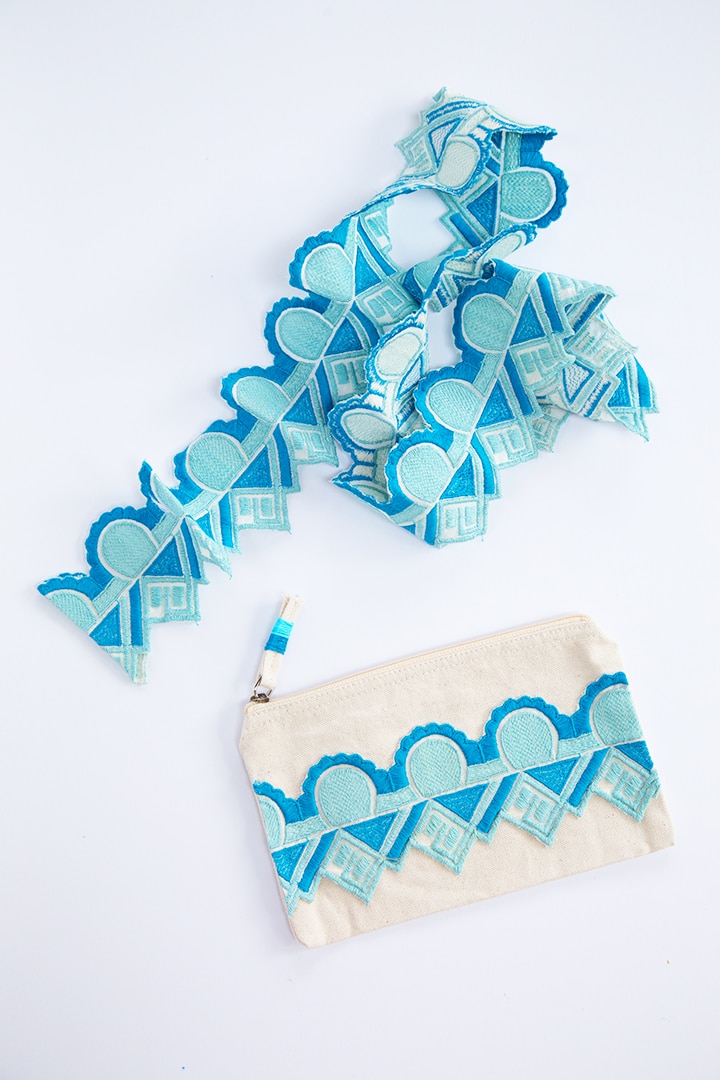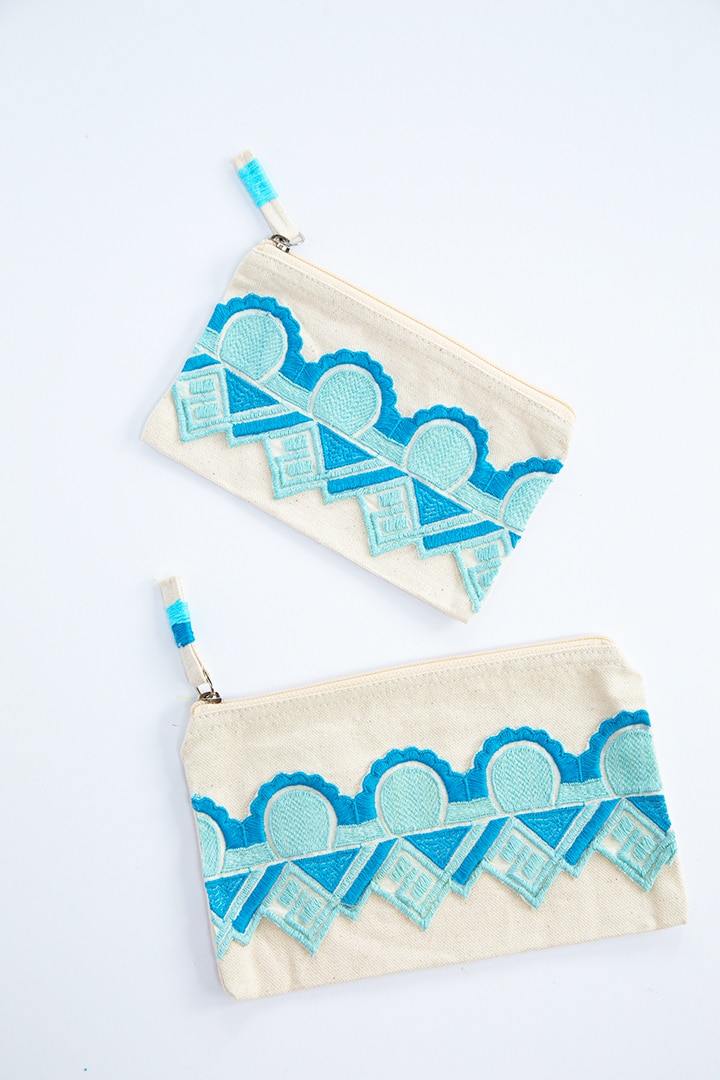 Photos and video by Sara Albers.