DIY Embroidery Hoop Ornament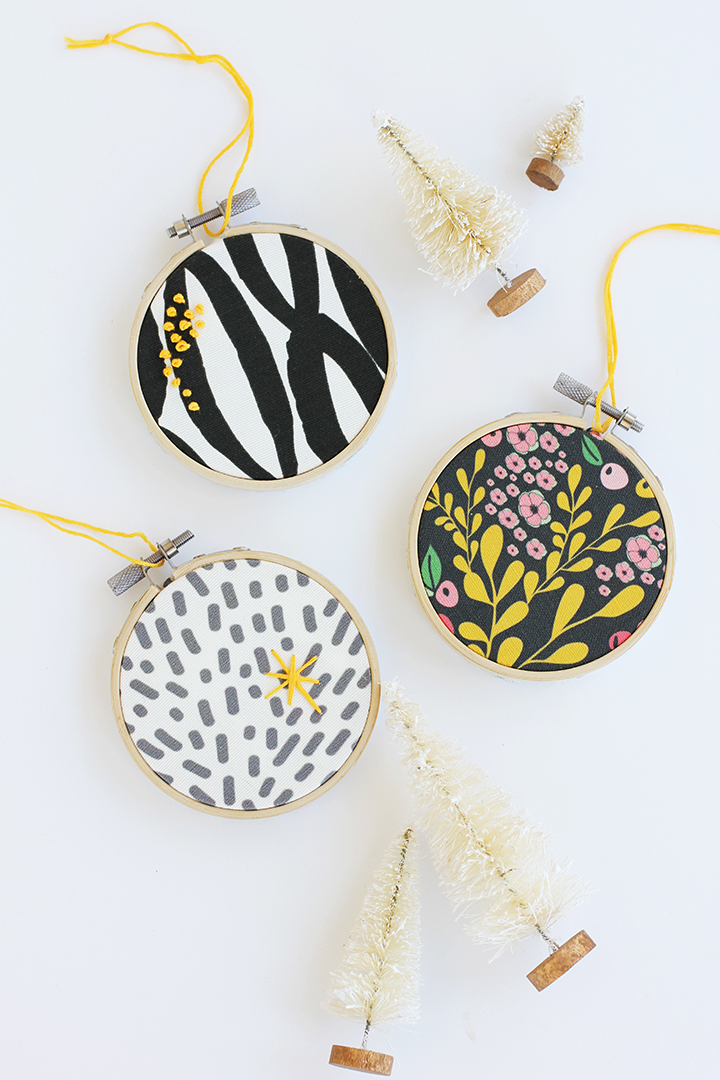 Safe to say that we are a bit obsessed over handmade ornaments this holiday! I was inspired to make this simple ornament using embroidery hoops after I did a crafting workshop earlier this year with Lisa from Zelma Rose and Rachel from The Crafted Life.
Lisa taught me how to do a mean french knot! I made a larger embroidered fabric hoop with my daughter's initial that hangs on her wall in her room.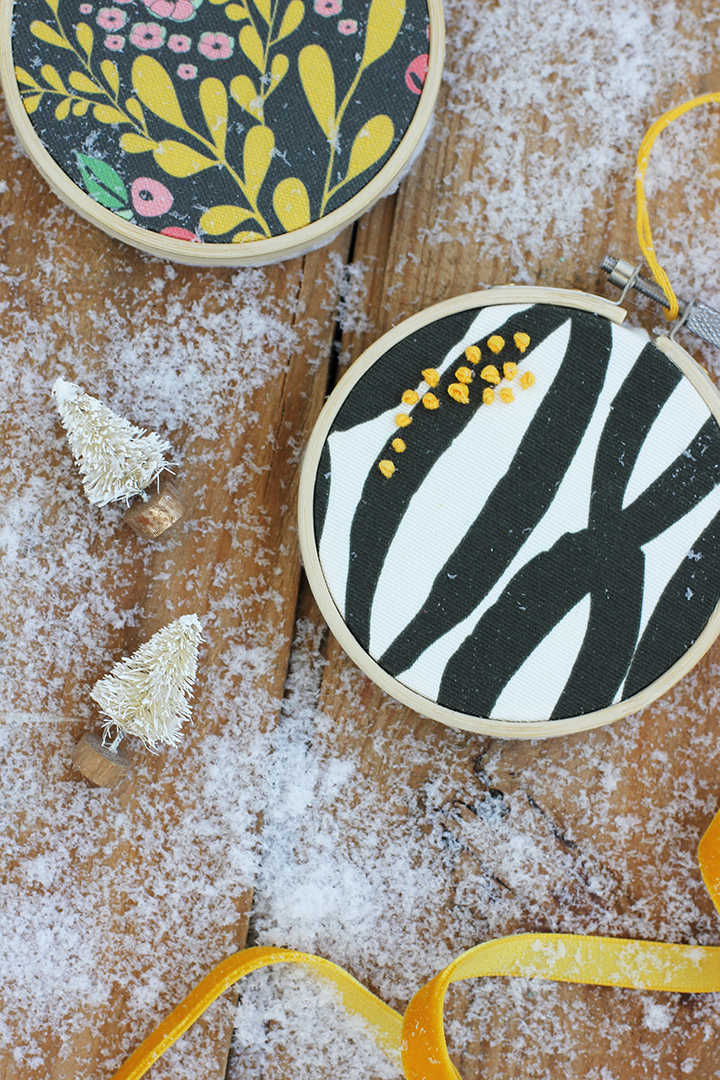 For the ornament I used the smallest hoop I could find, partnered with gorgeous fabric scraps. I used the floral print from my friend Audrey's fabric line (remember this project) and some minted fabric as well.
This ornament would make a sweet personalized gift this holiday. And just think how cute it would be on top of a beautifully wrapped gift. Ahh, the possibilities!
Read more for the full DIY Embroidery Hoop Ornament tutorial…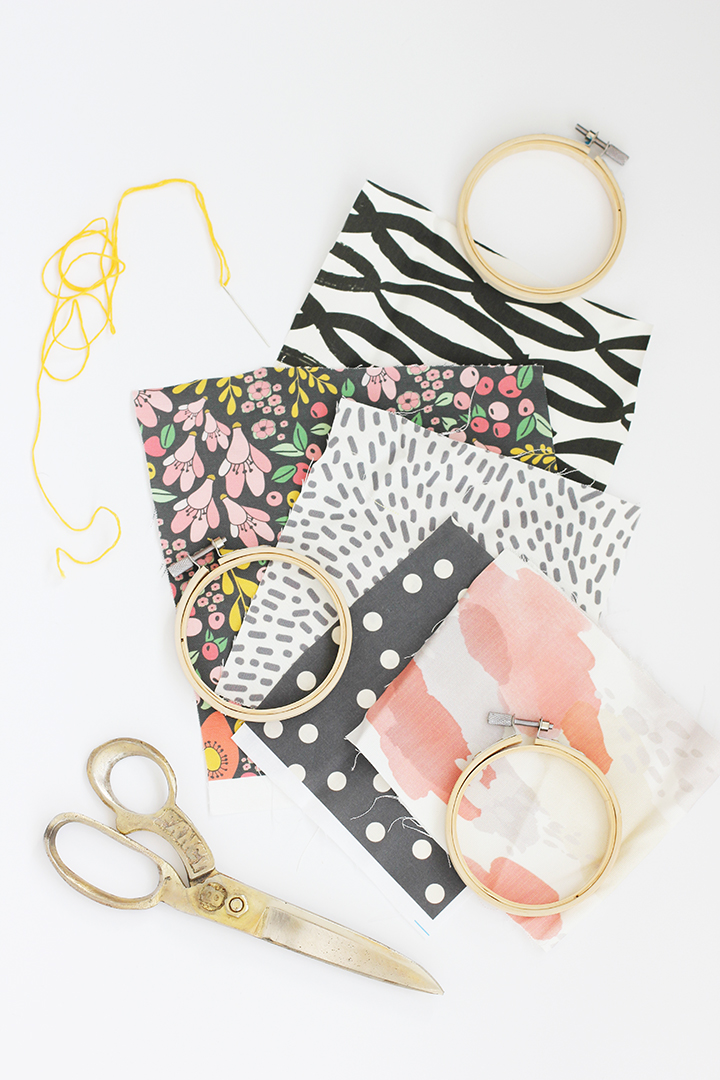 DIY Embroidery Hoop Ornament Supplies
3 inch embroidery hoop
scrap fabric
felt
scissors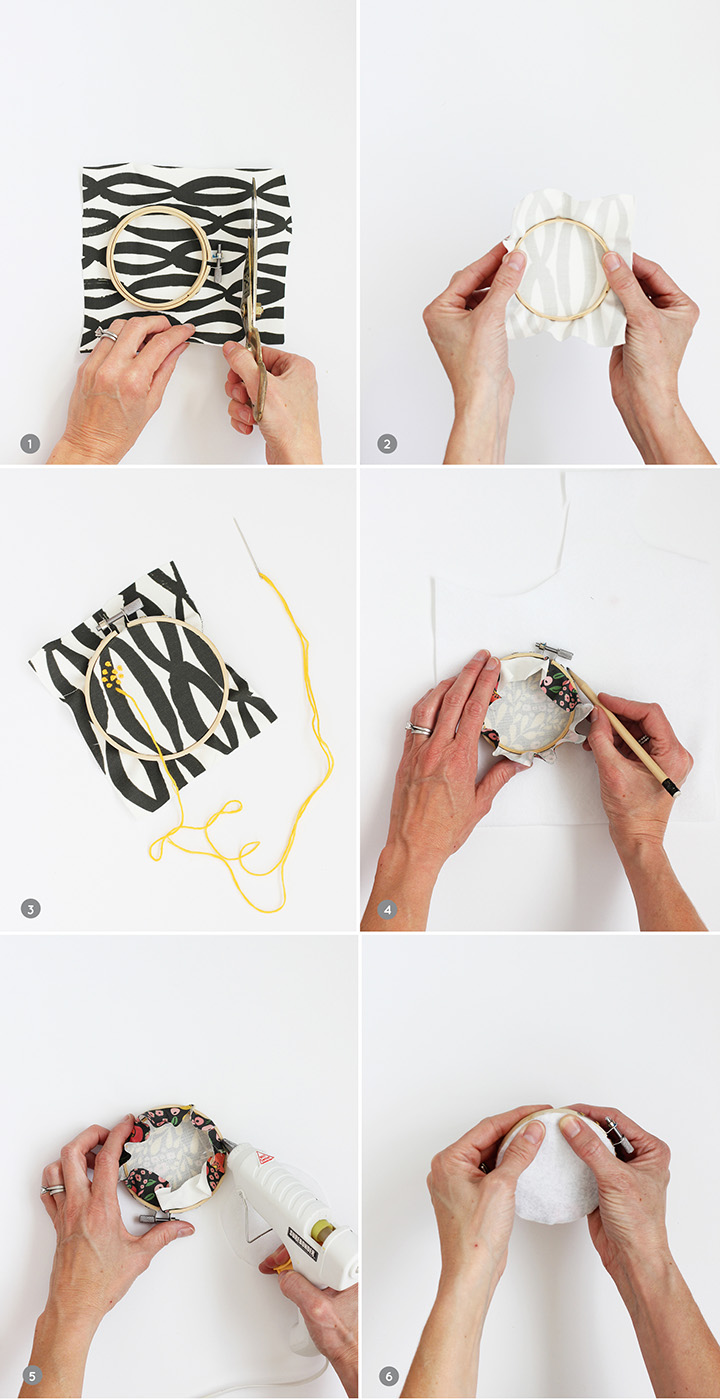 How to make a DIY Embroidery Hoop Ornament
Step 1. Cut fabric in a 5 inch square.
Step 2. Remove the inner hoop and place fabric on top of small hoop. Push the larger hoop on top and pull fabric tight. Use the top screw to tighten.
Step 3. Add some embroidery of your choice. I added french knots to one and a simple star shape to another.
Step 4. Trace the hoop onto felt to create the backing.
Step 5. Push the additional fabric inside the back of hoop opening.
Step 6. Glue the felt circle onto the back. Add some ribbon or thread to the top and you have yourself a beautiful ornament.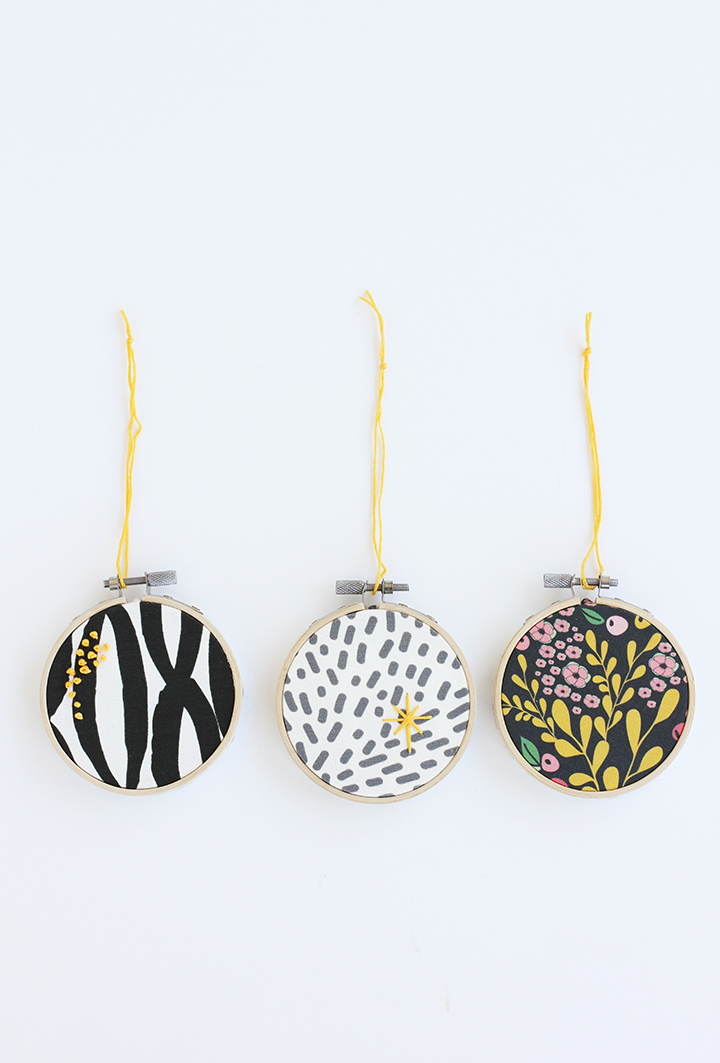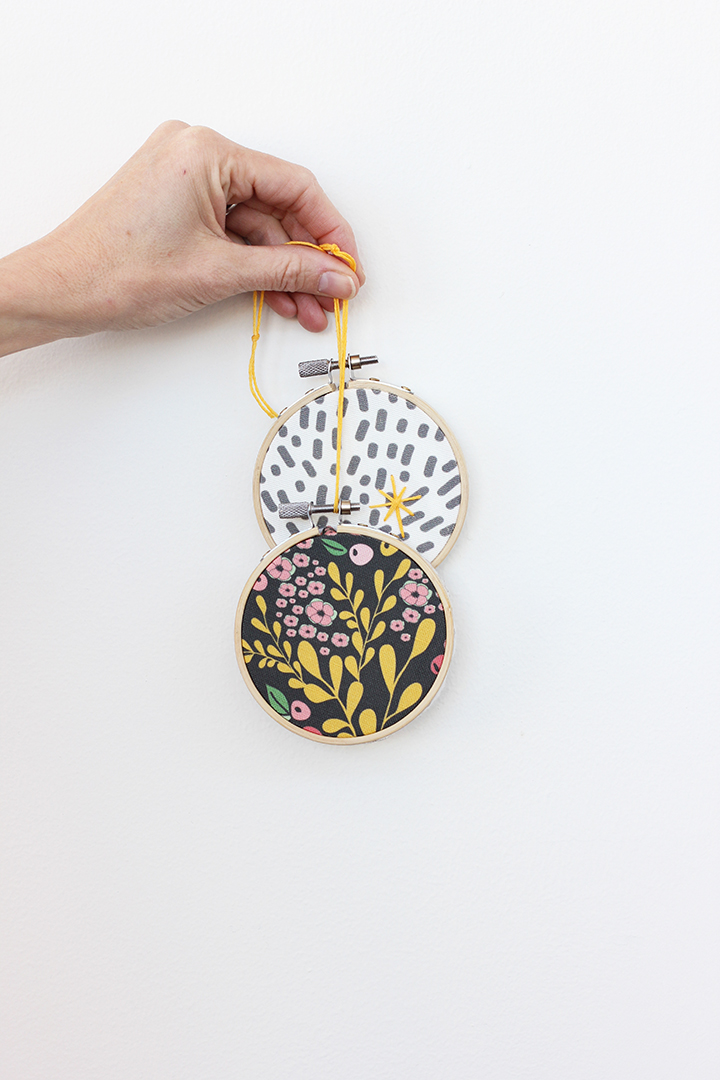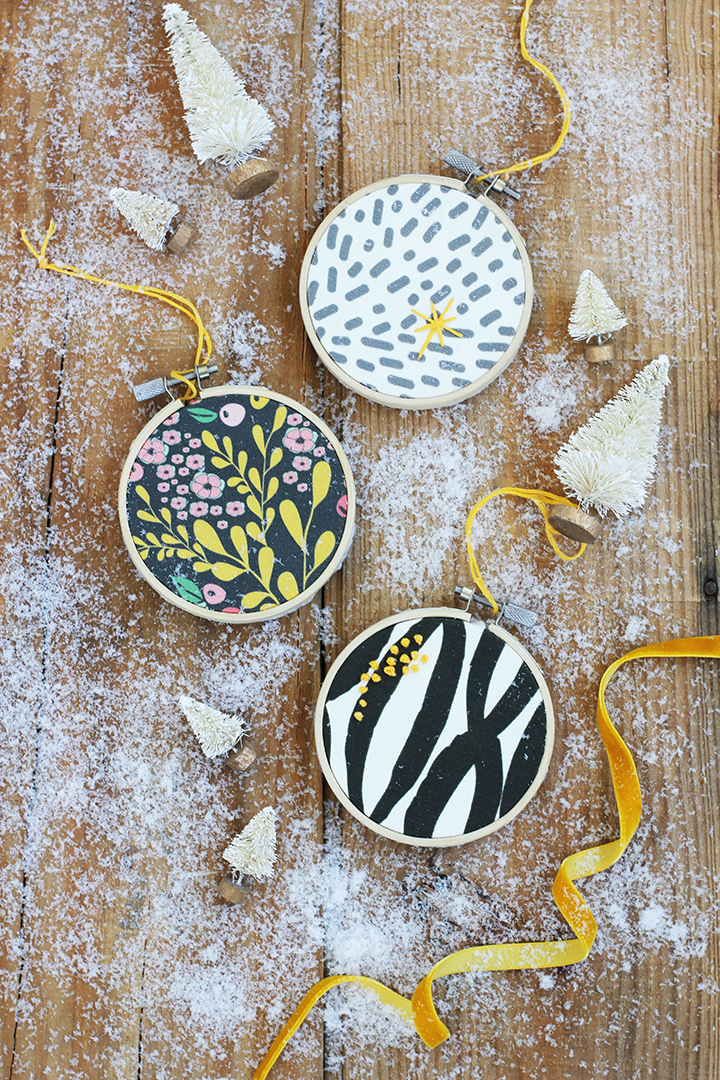 Photos by Sara Albers.