DIY Fabric Covered Tree Ornaments
Learn how to make these darling DIY Fabric Covered Tree Ornaments for a sweet handmade gift this Christmas.
Our latest Minted blog post is as simple as it gets! Learn how to make these fabric covered ornaments using fabric, Mod Podge
and paper mâché tree ornaments you find at the craft store (or Etsy). These would make sweet gift toppers for holiday gifts too. Just think of the possibilities!
DIY Fabric Covered Tree Ornaments
These ornaments would be wonderful to make with the kids as well. If making with little ones, you can pre cut the fabric to fit the trees and have the kids use paint brushes to spread on Mod Podge. Any grandparent would love to receive a kid-made ornament this year!
We used fabric from minted's collection. But using fabric scraps is perfect as well. We have even used old tea towels and thrifted fabrics.
How thoughtful would it be to use an old dish towel or bandana from family and gift it to your mom or grandma?! Now that is taking handmade to the next level!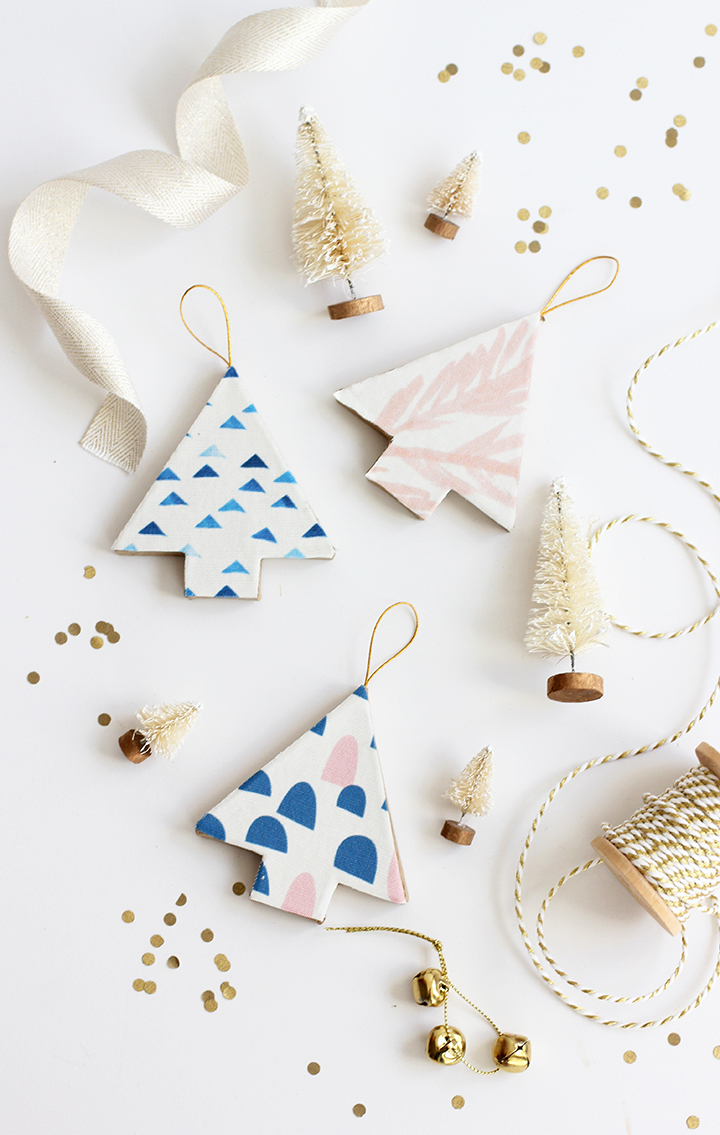 Head over to Minted's blog, Julep for the full DIY fabric covered tree ornament tutorial.
Handmade Holiday Ornaments
There is something so special about giving a handmade gift. We love making handmade ornaments for Christmas! Here are a few more of our favorites:
DIY Marbled Indigo Ornaments – All you need are plain white ornaments and some nail polish to get this marbled look!
DIY Clay Rainbow Ornaments – how sweet are these painted rainbows. You could do any color palette you'd like. We used air dry clay. which is a favorite crafting tool!
DIY Mod Painted Ornaments – take small wood ornaments and add color blocking with bright paint colors!
DIY Moon Phase Clay Ornaments – another air dry clay ornament we are in love with!
DIY Clay Stamped Ornaments – personalize clay ornaments with alphabet stamps!
DIY Wood Bead Snowflake Ornament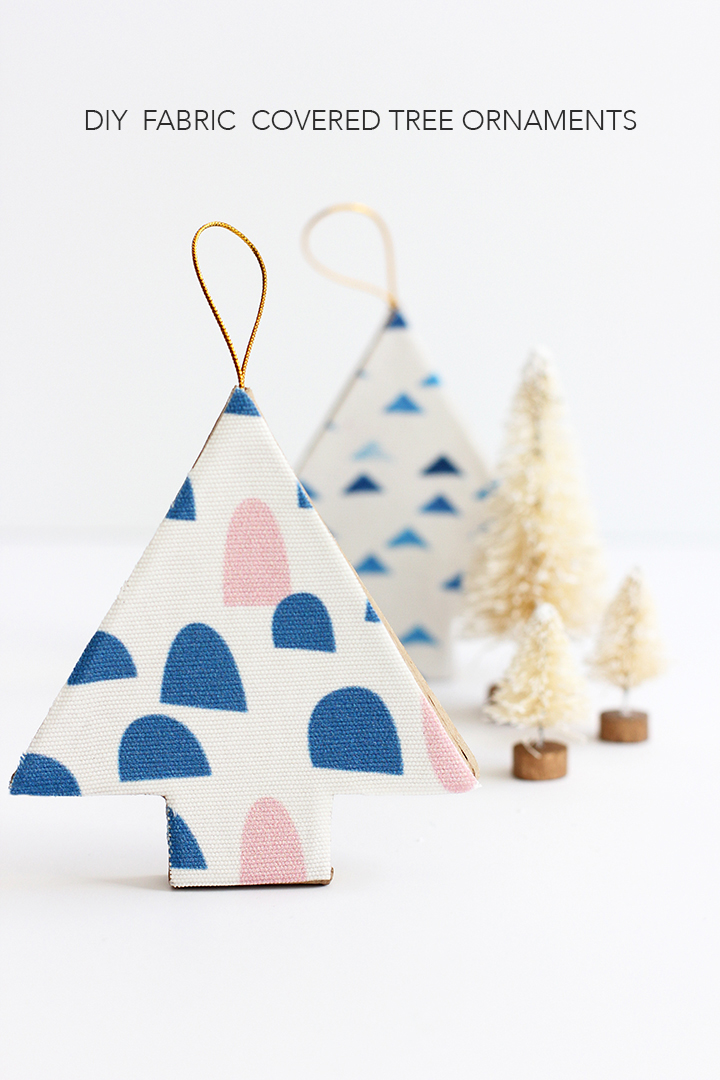 What are your favorite handmade ornaments to make? Let use know in the comments!
Photos by Sara Albers.