DIY Fabric-Covered Wooden Spoons
As November is here it is time to start thinking about the holiday giving season. We are excited to launch our Handmade Gift Series today. Each week we will be sharing projects that are handmade and simple – perfect for a holiday gift.
Today we are sharing a DIY project that is not only simple but also easy on the pocketbook – fabric covered wooden spoons. This makes a perfect gift for anyone in your life that enjoys cooking. All you need are wooden spoons
, scrap fabric and Mod Podge Hard Coat
and Mod Podge Matte finish
.
Read more for the DIY fabric-covered wooden spoons tutorial…
Supplies: wooden spoons
(I used 12 inch spoons), scrap fabric, foam brush, Mod Podge Hard Coat
 and Mod Podge Matte finish
Steps
1. Cut pressed fabric into 5 in x 1.25 in rectangles.
2. Apply matte finish Mod Podge to the spoon. Mark your dimensions as you do not need to coat the entire end of the spoon.  Wrap the fabric around the round part of the spoon. Make sure and have the fabric lie evenly and tight. You do not want air bubbles. Let the Mod Podge dry for 10-15 minutes.
3. Apply another coat of Mod Podge on the fabric. Make sure that the fabric is smooth on the ends. Let dry for 10-15 minutes.
4. Apply a second coat to fabric. Let dry 10-15 minutes.
5. Apply the Mod Podge hard coat as your final coat. This layer will make the spoon water proof/resistant. Let dry for 15 minutes. Do not use spoon in water for 24 hours.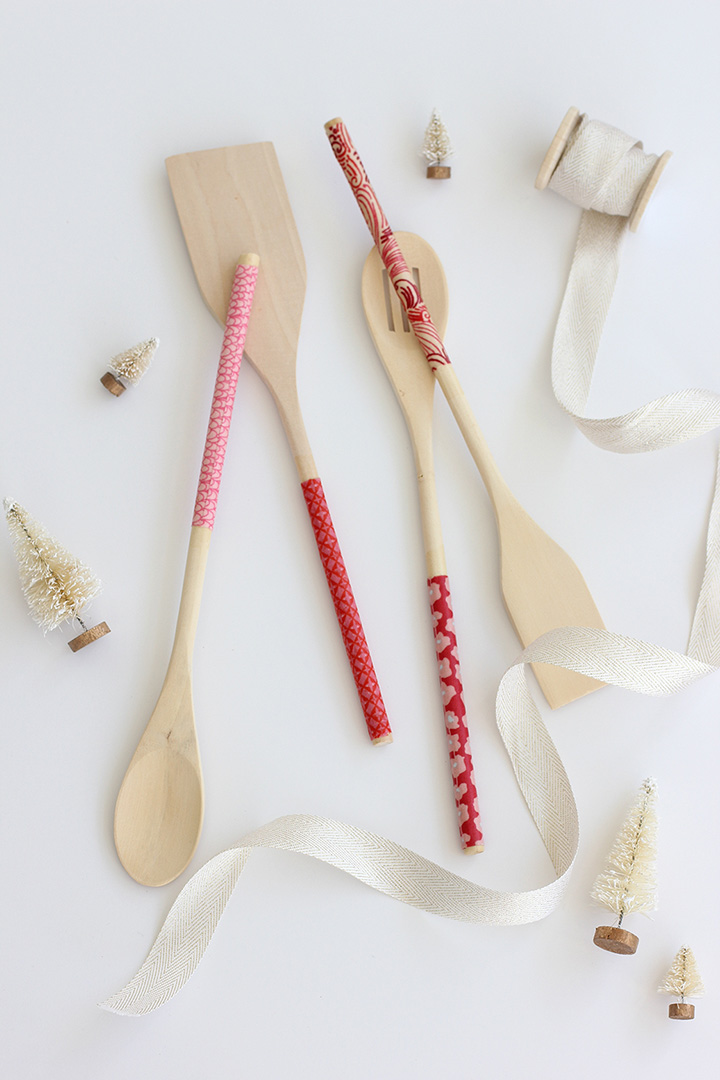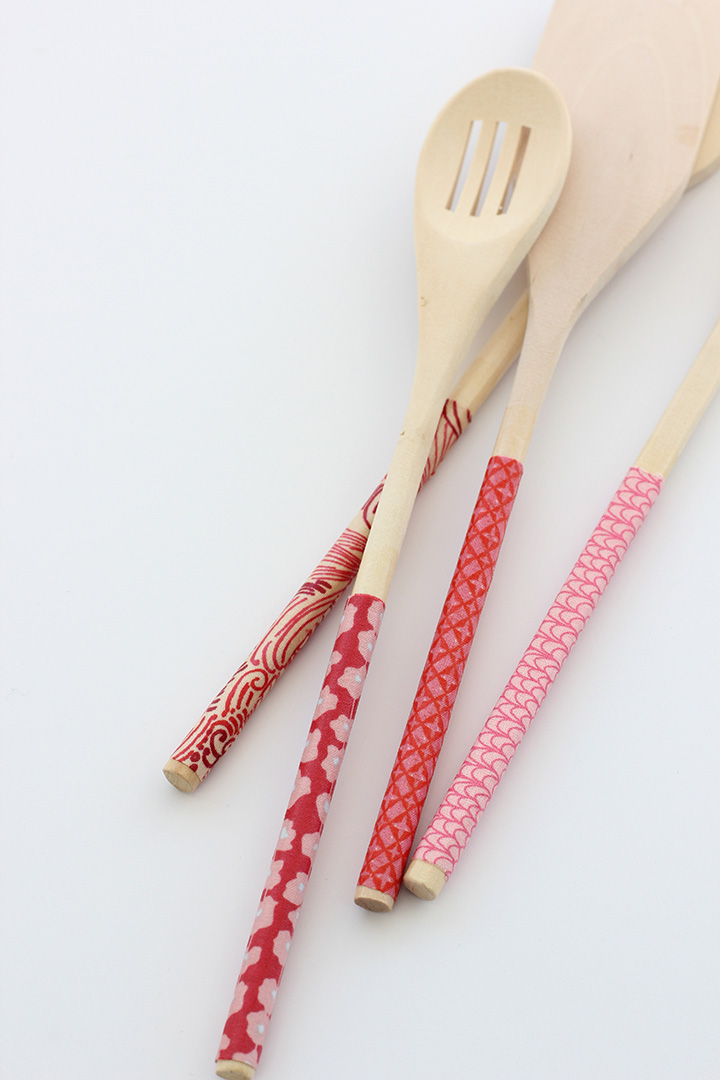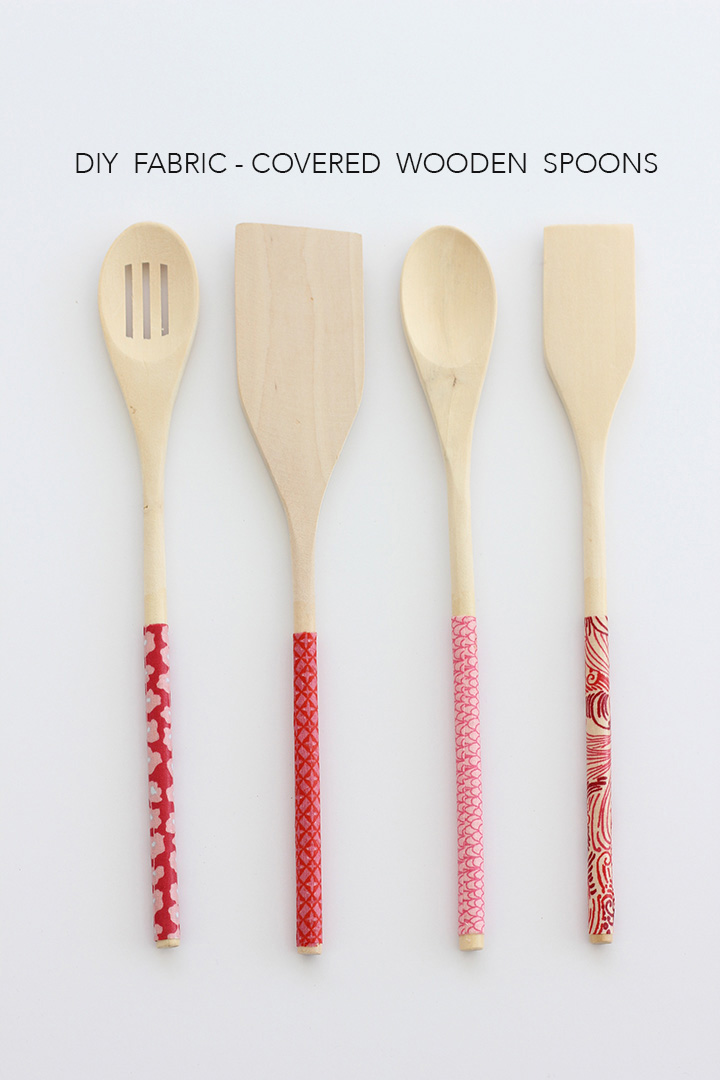 *The spoons are not intended to be soaked in water for a long period of time.